After the release of LK601 Vitascope, the vintage movie projector, ROKR has received loads of reviews and feedbacks from our fans to express their excitement. Among these remarkable reviews, one that impressed us most is a homemade Marvel film made by a Chinese fan.
And here is how he plays with LK601 in an amazing way.
Can't wait to make your own movie? Here is a brief instruction of how to DIY a simple film.
1) Video editing software& graphic editing software
2) A4 transparency film
3) An inkjet or laser printer
4) A scissor
5) A hole punch plier (hole of 4.5mm or 5mm)
STEP1: Edit the desired scenes of a movie on video editor. Export them into a sequence of images. (The clearer the images are the better.)
STEP2: Clip the repeated scenes. Because usually in animation moving characters are "shot on twos", which means one same drawing is shown for every two frames of film. You need to delete the repeated ones.
STEP3: Import the images into graphic editing software (all in one layer).
STEP4: Scale the images uniformly into the red frame size (as shown in the video).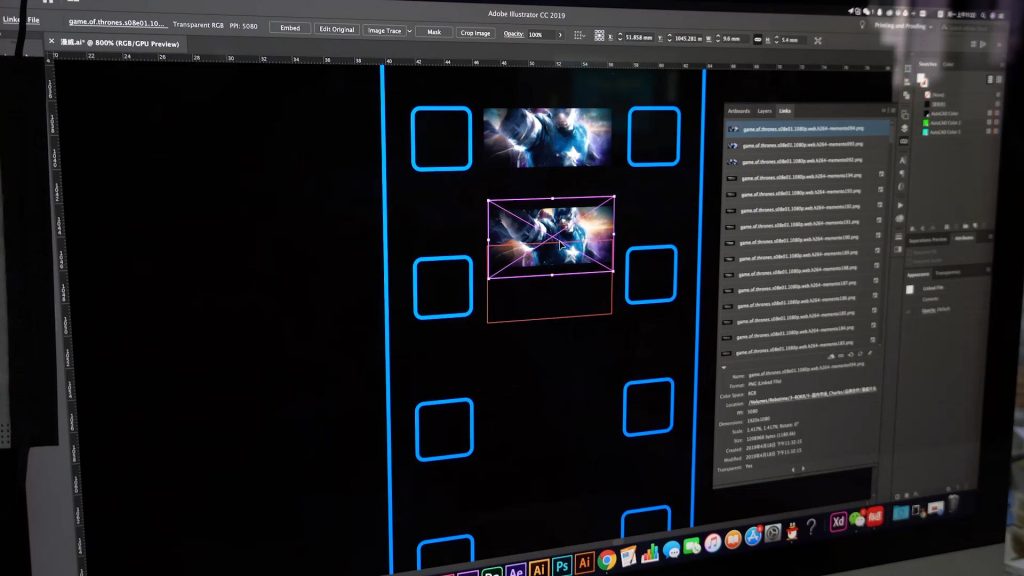 STEP5: Drag the scaled images into the red frames of template one by one (vertical align).
STEP6: Save& Print. Remember the film width is 24-0.2mm (only negative tolerance is allowed, no wider than 24mm). Laser printer has better printing effect. 
STEP7: Cut out the film rolls along the edge line and punch holes on them.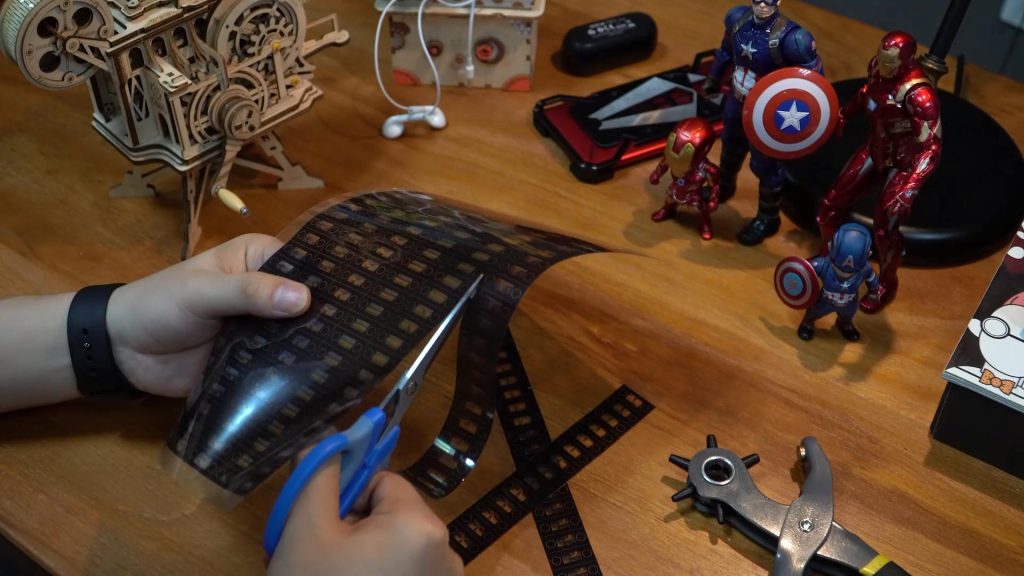 There you go. Your homemade film is finally done! (This brief intruduction is only for reference.)