On the very early morning of October 23rd, 2019, staffs from Robotime were working hard on the display booth of the 126th Canton Fair. It's the second time Robotime has attended this conference since April, and also the largest one after the Autumn Fair in Birmingham and CTE exhibition in Shanghai. And this time, we brought plenty of new games and surprises to global customers.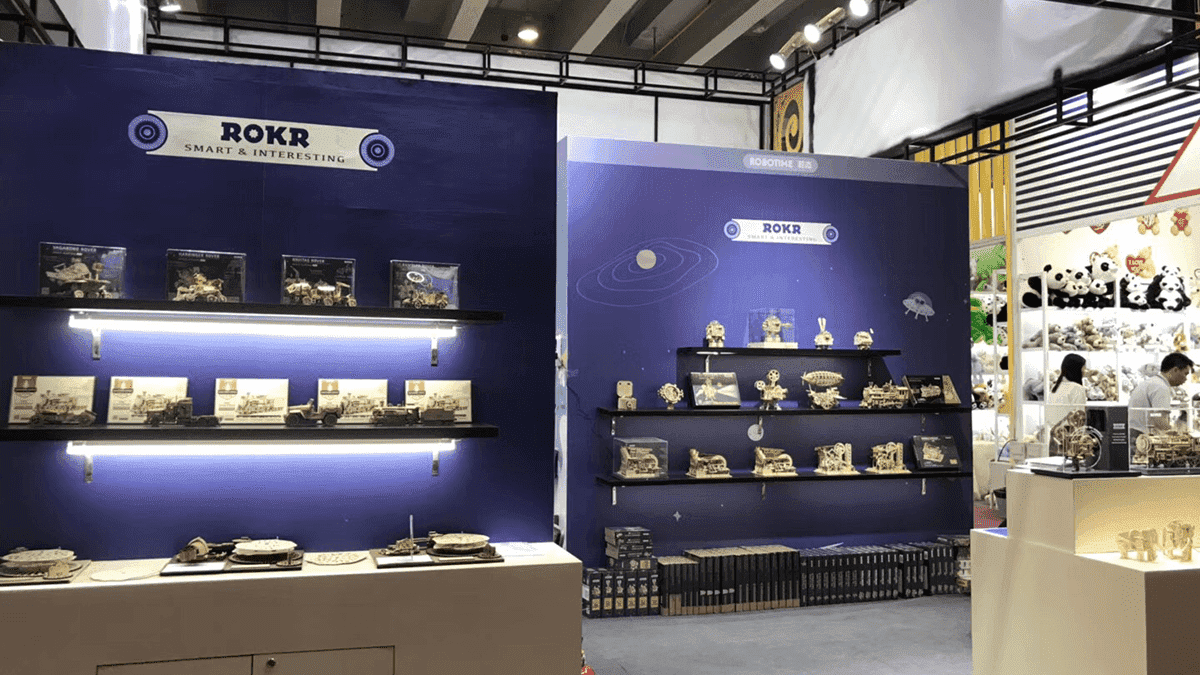 Exciting Drawing Robot from ROKR team
Before this October, a lot of ROKR fans expressed their eager to see our new models, which our engineers were endeavoring to develop. Among many ongoing programs of ROKR, one of the most striking models stands out on this fair—Da V inci's Drawmaton.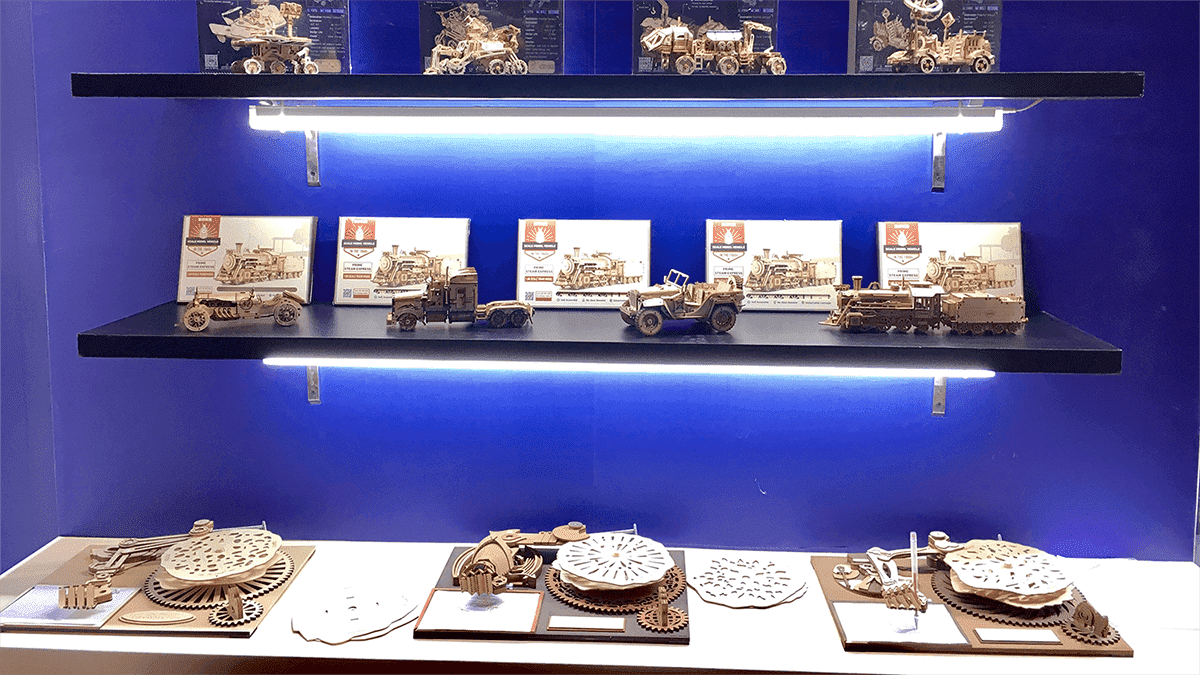 Collaborating with Robert Sabuda, ROKR team brought one of the greatest inventions of Da Vinci into being. It's said that this prototype was probably the first programming robot ever in the world. This jointly-designed model series has totally three styles to choose—the Robot, the Slayer and the Gambler. Each has its own characteristic emblem on it.
Despite its eye-catching outlook and ­­­­exquisite structure, the Drawmaton is able to draw eight different artistic patterns by switching to corresponding gear disk. People crank the handle steadily and an art work comes out gradually under the mechanical robot arm. However, considered its relatively high price range, the models are only available offline so far.
New breakthroughs of other sub-brands like Rolife and Robud
When it comes to Robotime's most breaking news of 2019, we must give credit to Rolife brand, who expands its product line to a more potential category, mini toys figure. Since Rolife's first mini figure collection, Nanci-Chinese Beauty, came out this September, we keep receiving positive feedback from our customers on the new attempt.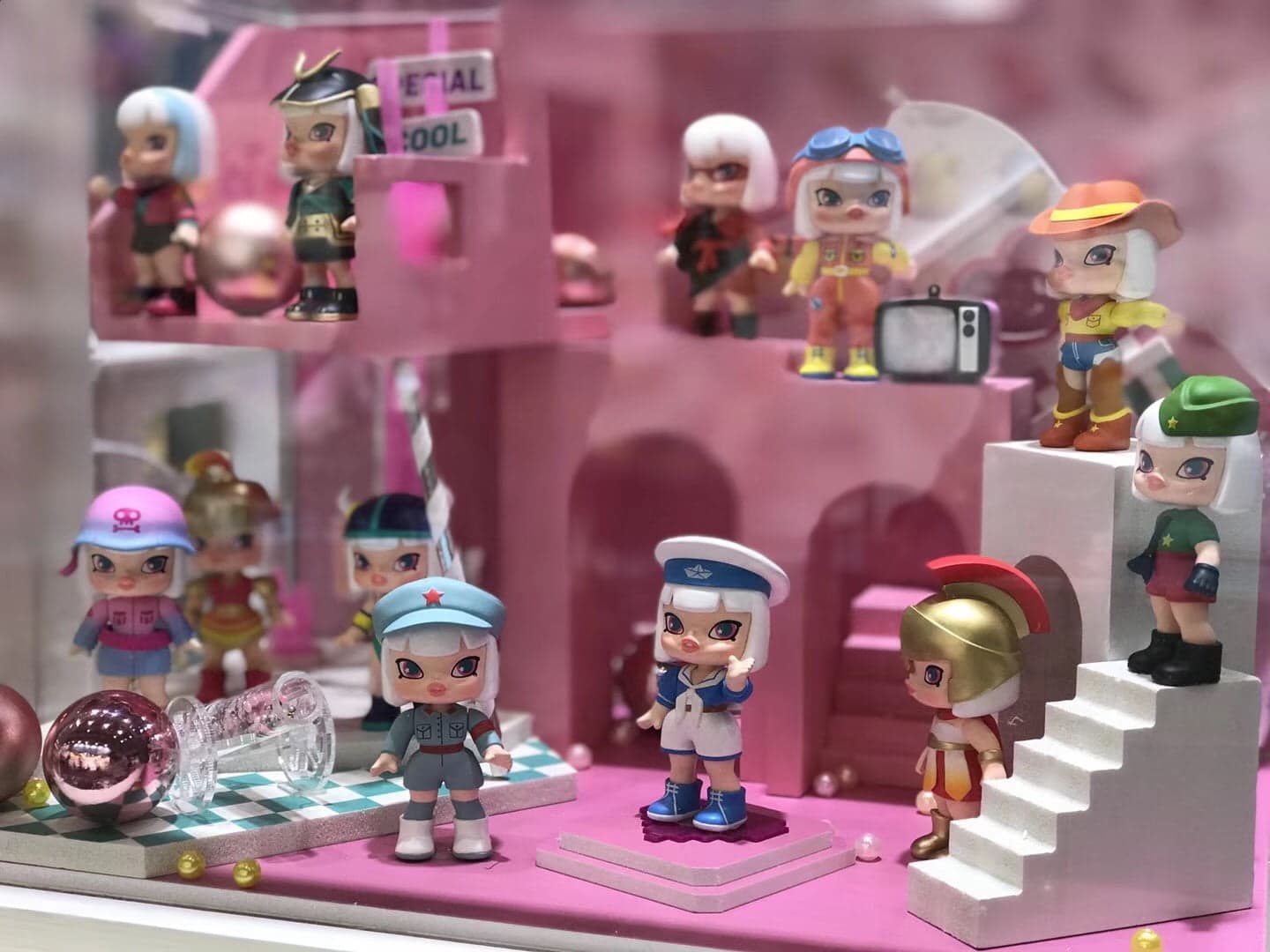 After the CTE exhibition, Rolife is going to release its second collection to the public—Chococat-Warrior Angels, totally a different version from Nanci theme. This series is designed in girls who show their independent and unyielding spirit like a warrior. All of them feature the very representative uniforms of various warrior figures.
Robud, who is dedicated to provide absorbing games and toys for early education, also released many new arrivals at the fair. The category range from building blocks, cardboard crafts to pretend-play game sets. Their display attracts a lot of business inquiries at the time.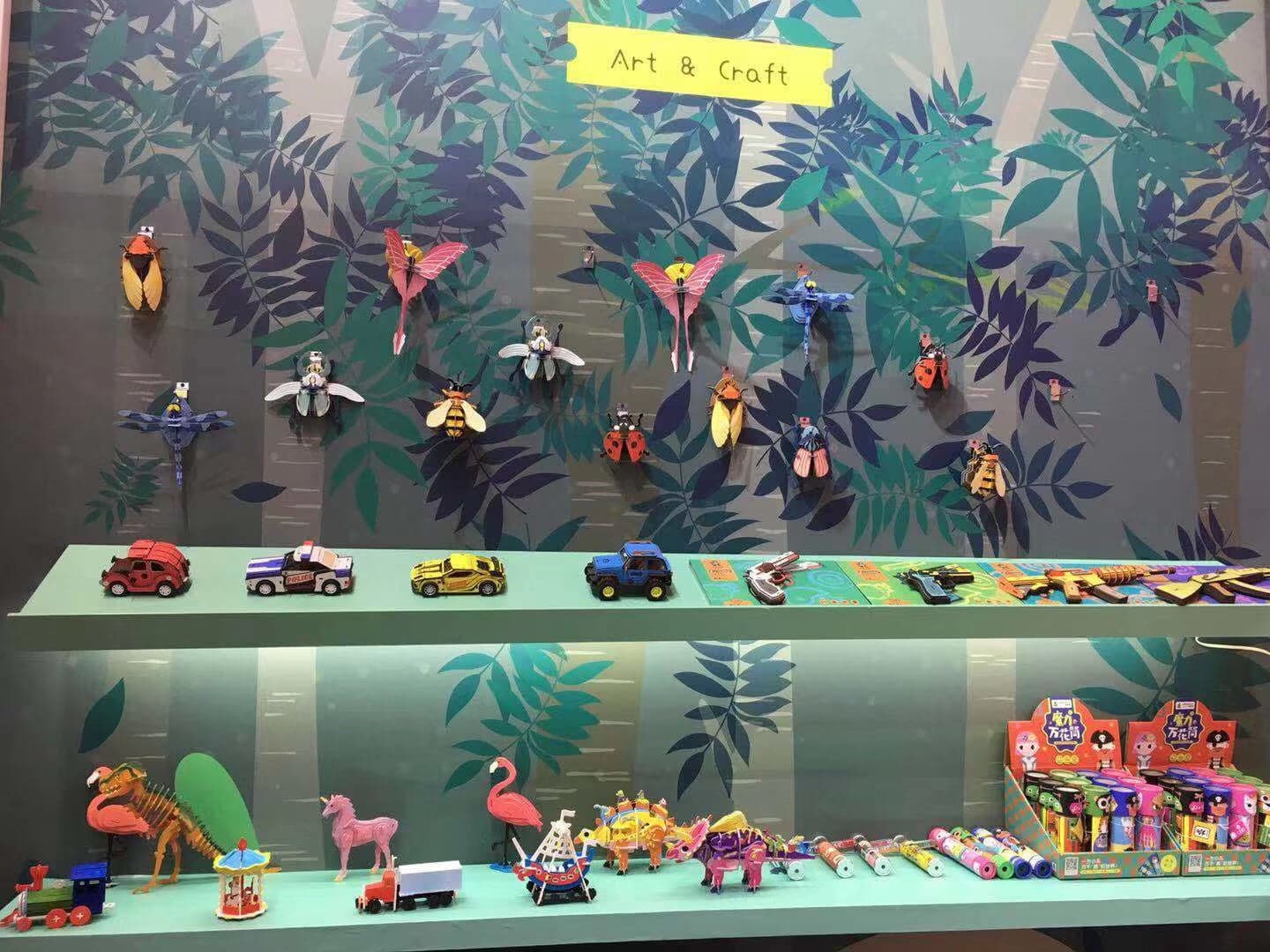 These years Robotime has witnessed a growing demand on high-quality entertainment products. We are always sticking to our principle "Quality comes first" and meanwhile exploring more  possibilities of a healthy lifestyle. The second phase of Canton Fair will last four days from October 23 to 27 with a wide range of gifts and home decors. Meet us on the booth 15.1D41-42&E01 and 14.1,C35-36!