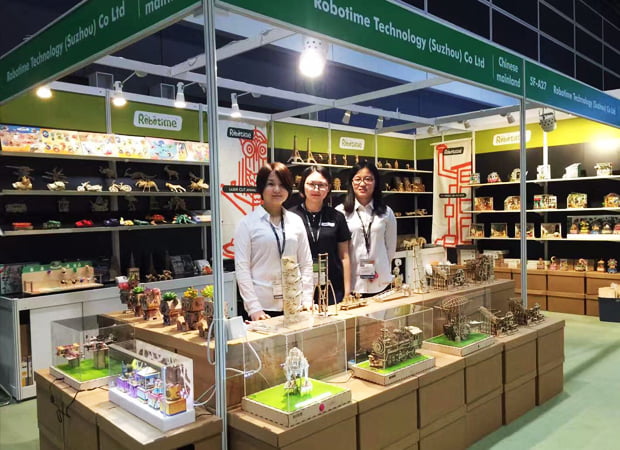 2018 China Kids Fun Expo ,one of the biggest toy grand ceremonies ,ended perfectly in Shanghai on October 20.
At this World Expo,Rokr brought a series of cool products that combine the beauty of mechanical and scientific exploration.Rokr's product is inserted through a unique wooden board interface, it can be assembled tightly without any glue. It is the best choice for the eager-to-learn spirit of the intellectual enthusiasts who advocate science and technology, freedom and creativity.And they have become the most popular toys as soon as they appear.
Now,let 's take a look at the artisan-level invention!
1.Robotic walking prehistoric animals ,which also called robotic dinosaurs.The dinosaurs can be controlled by light control, voice control, remote control ! Clap your hands , pat the table,It can walk,roar according to your instructions Neither man or woman ,the old or kids,no one can ignore their charm.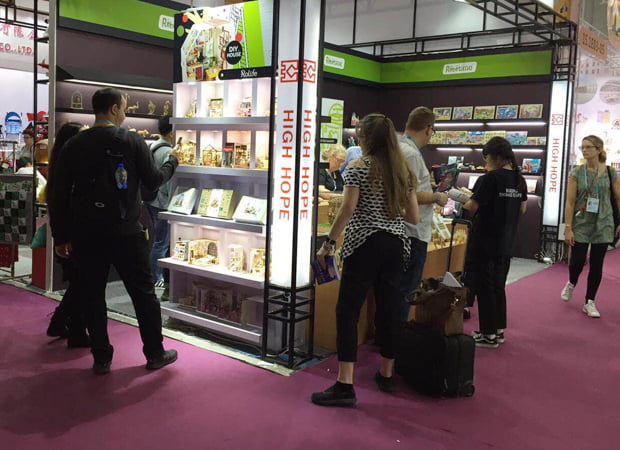 2.The Stem Punk Music box with punk appearance and warmth also caught many eyes.Music box is simple with pure sound ,clockwork is direct and inornate, but our designer skillfully combined music box and clockwork into the wooden punk. Slowly turn the clockwork, metal appearance and sweet music are perfectly presented to the people.How can you miss the adorable designs?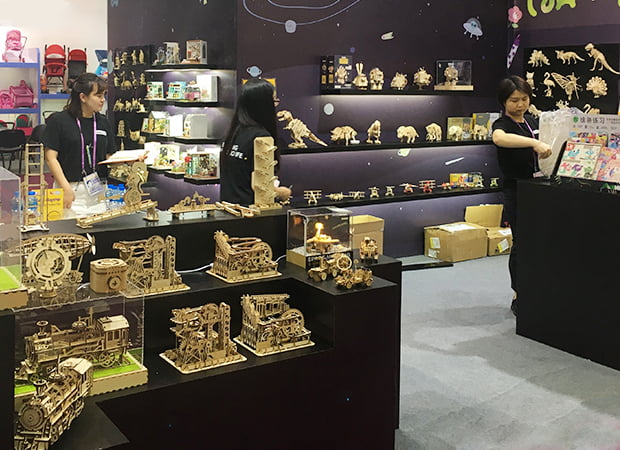 3.The mechanical gear series model adopts the independently developed plug-in technology from Robotime, coupled with the German Laval nozzle CO2 laser cutting technology, to ensure that each model is assembled accurately, without the need for glue or any special tools.
In addition, each model is powered by a spring and a spring hook. Through the gear transmission, the entire product movement process can be realized. Without any power, it can operate with its own physical principles.
As a brand with originality and creativity (over 60 designers and engineers), Rokr launches the new design series every year.This DIY Toy feast is looking forward to your participation !