ROKR Monocular Telescope ST004
Items Included: Wooden Pieces
Number of Pieces: 314
Difficulty Level: ★★★☆☆☆
Assembly Time: About 2.5h
Age: 14+
Assembly Size: 330*240*325mm
Package Size: 310*230*35mm
150m REAL SIGHT DISTANCE – It is not only an assembled model but also a telescope that can be used in practice. It can enlarge the sight distance by three times to reach a visual distance of 150m. The telescope is equipped with a 20mm eyepiece and 30mm objective lens.
SEPARATE DESIGNThe unique separated structure makes it a retro decoration and an assembled model that can be carried out with you! With the exquisite Jolly Roger cover, it seems to return to the sea and gallop worldwide!
Description
Monocular Telescope Story
In 1608, Dutch optician liposi folded two lenses together to look into the distance, and the telescope was born. After that, astronomy, maritime affairs, war, and exploration rapidly developed. All fields are inseparable from this small tool. The era led by the telescope has officially come. More than 400 years later, based on the classical telescope, ROKR combined retro telescopic support to create the Monocular Telescope with both classical and exquisite appearance and practicality, igniting the light of rationality in the Enlightenment era.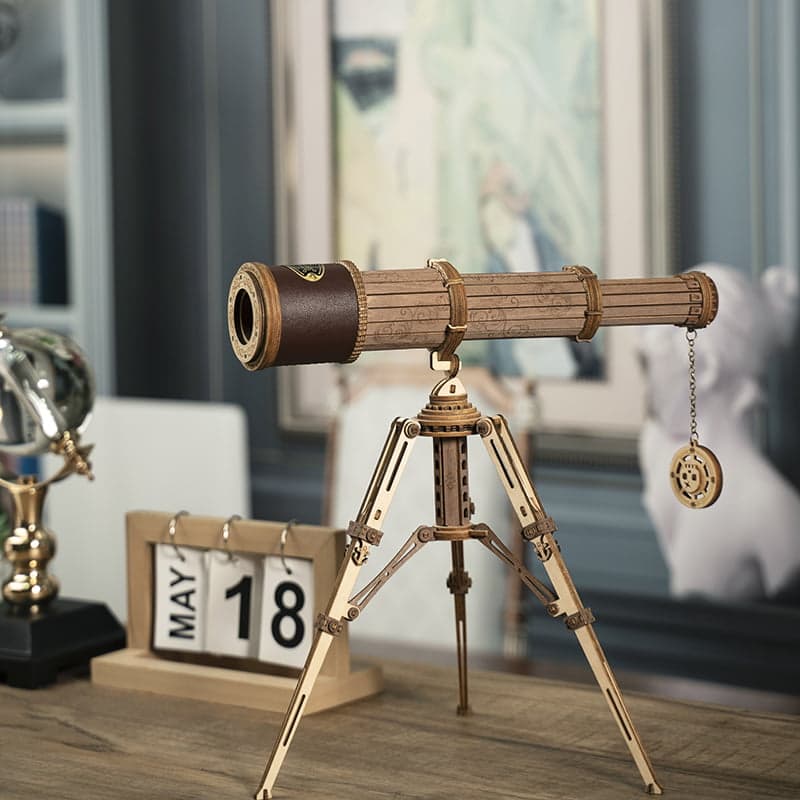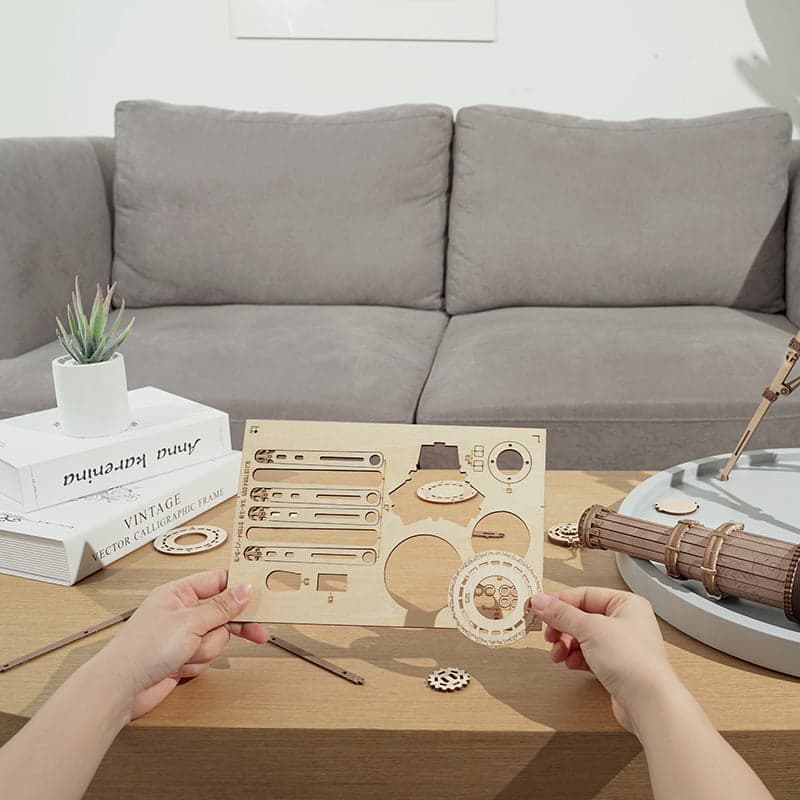 STEP 1
Pick out the wooden pieces as steps shown.
Find out the corresponding parts and small tools according to the instructions  to start assembly.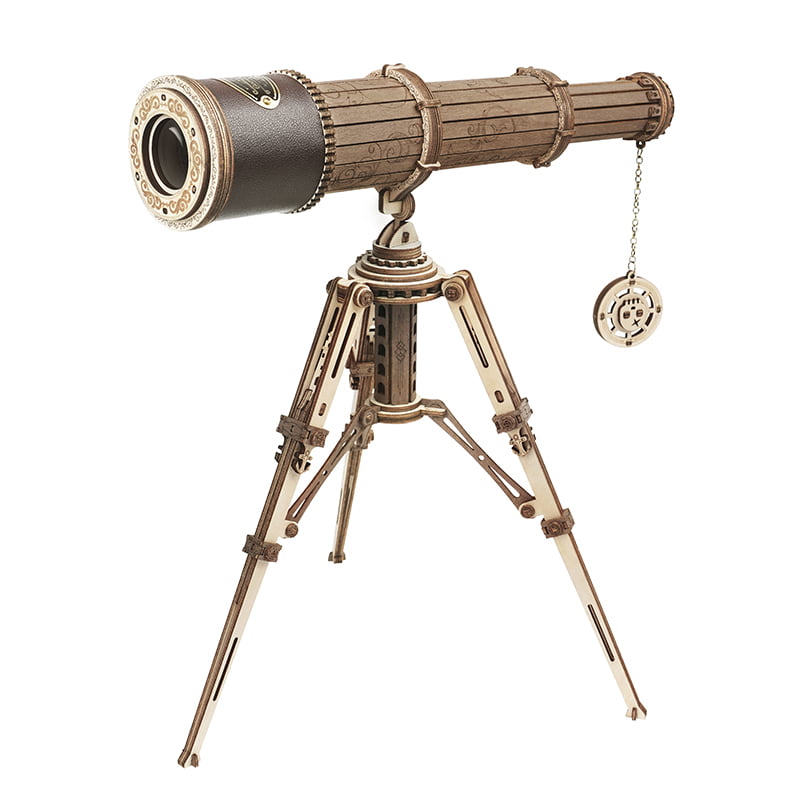 STEP 2
Follow the steps in detailed English instruction manual.

And you will build the wooden art craft set quickly.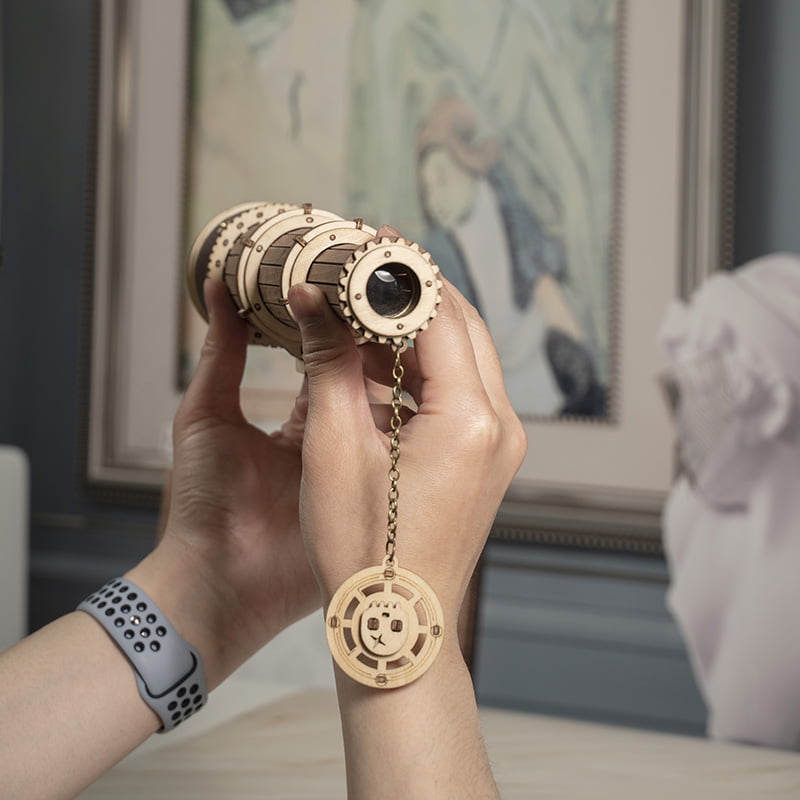 STEP 3
The telescope barrel and the bracket can be separated, so that it can not only be used as a desktop ornament, but also can be carried out.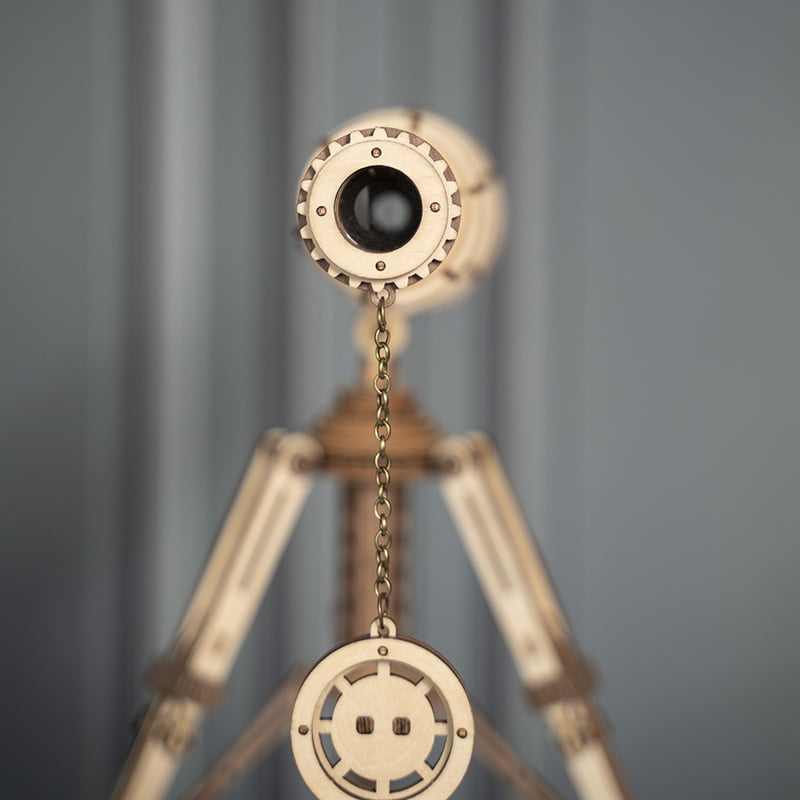 20mm eyepiece
Look through to observe the magnified image of distant objects.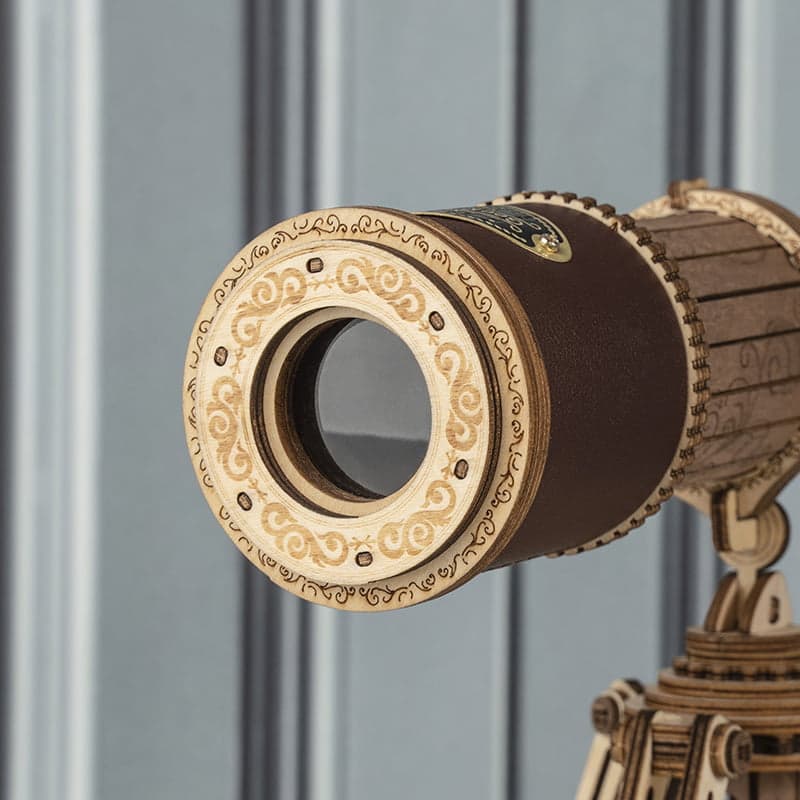 30mm objective lens
Feature a convex lens on the front that gathers the light from the object.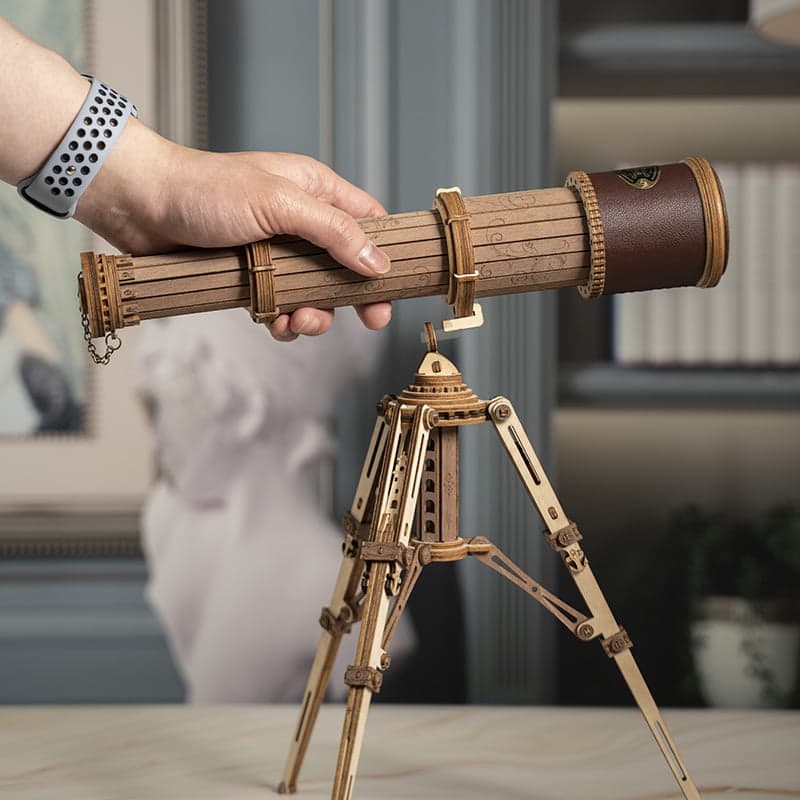 Detachable body
Separate the body and tripod for easy carrying.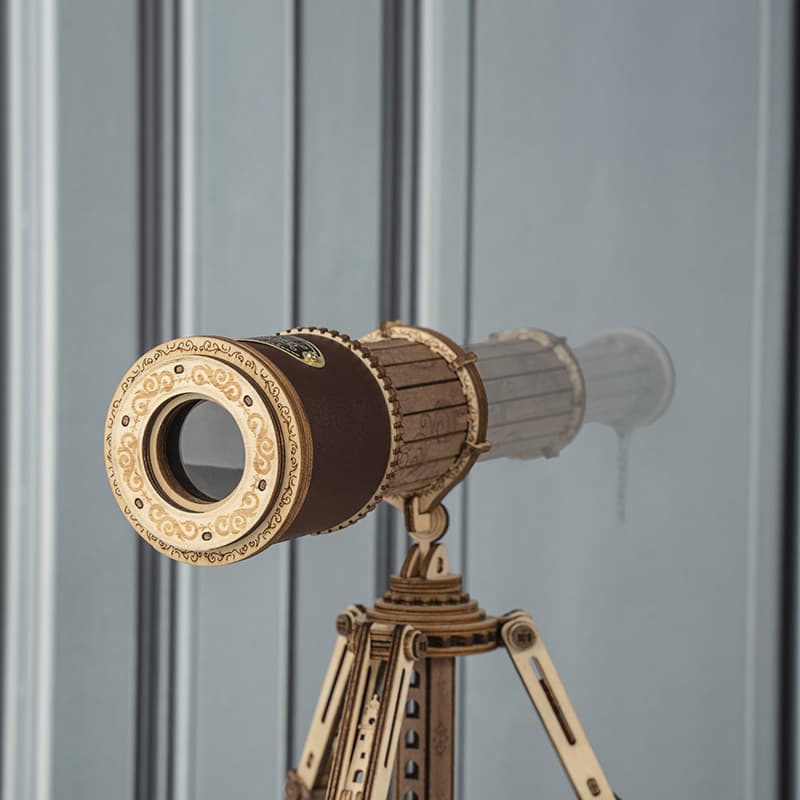 3-section telescopic tube
Adjust the length of the tube to change the magnification power.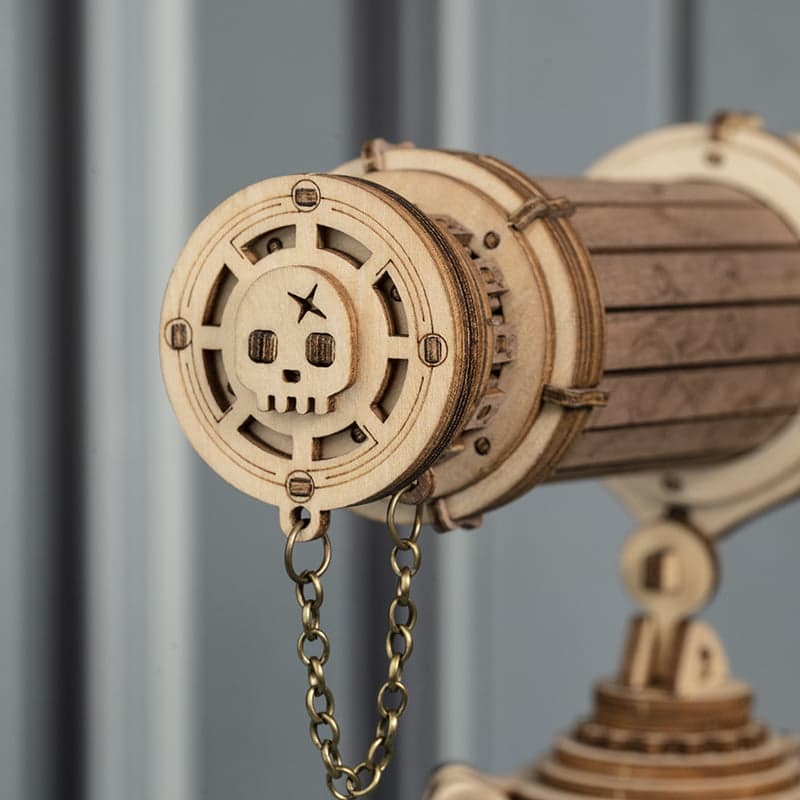 Stylish lens cap
Feature a pirate pattern with cutouts.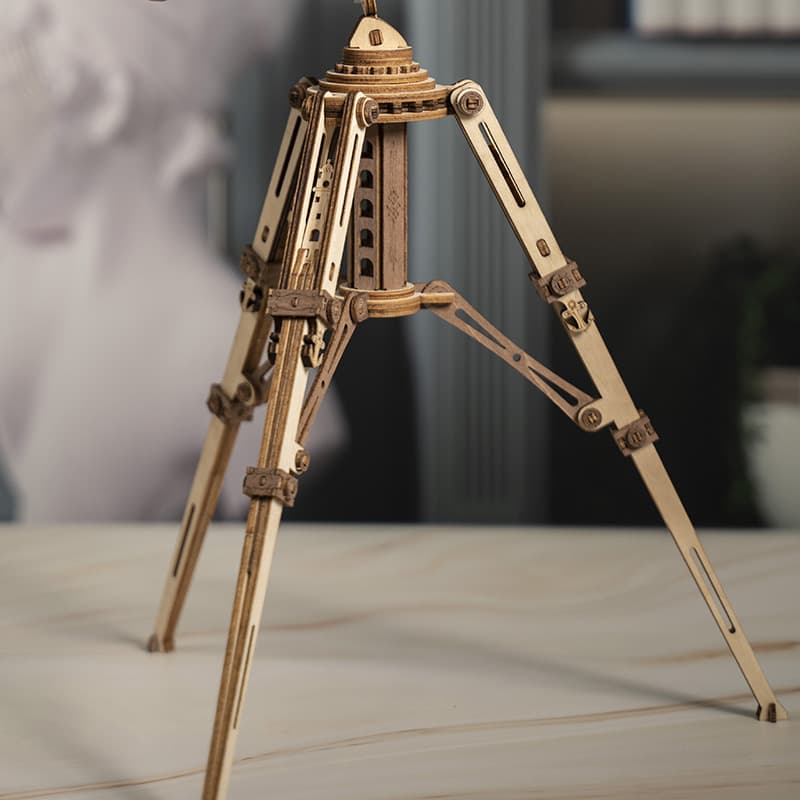 Adjustable tripod
Portable and easy to organize.
Magnification Power of a Telescope
The magnification power of a telescope is determined by the combination of its objective lens and eyepiece. Think of the objective lens as the telescope's "zoom lens" capturing light from distant objects. A larger objective lens gathers more light, allowing you to see fainter details. The eyepiece, on the other hand, acts like a magnifying glass for the image formed by the objective lens. By changing the eyepiece, you can alter the overall magnification. So, a higher magnification power doesn't always mean a clearer image; it depends on finding the right balance between the objective lens and eyepiece for optimal viewing.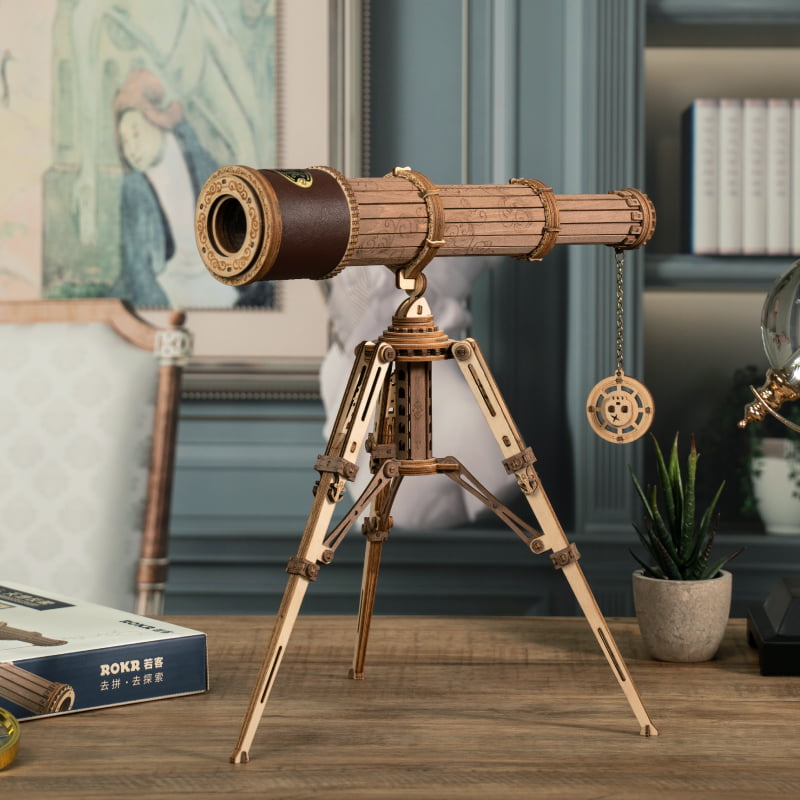 Raw Materials & Technology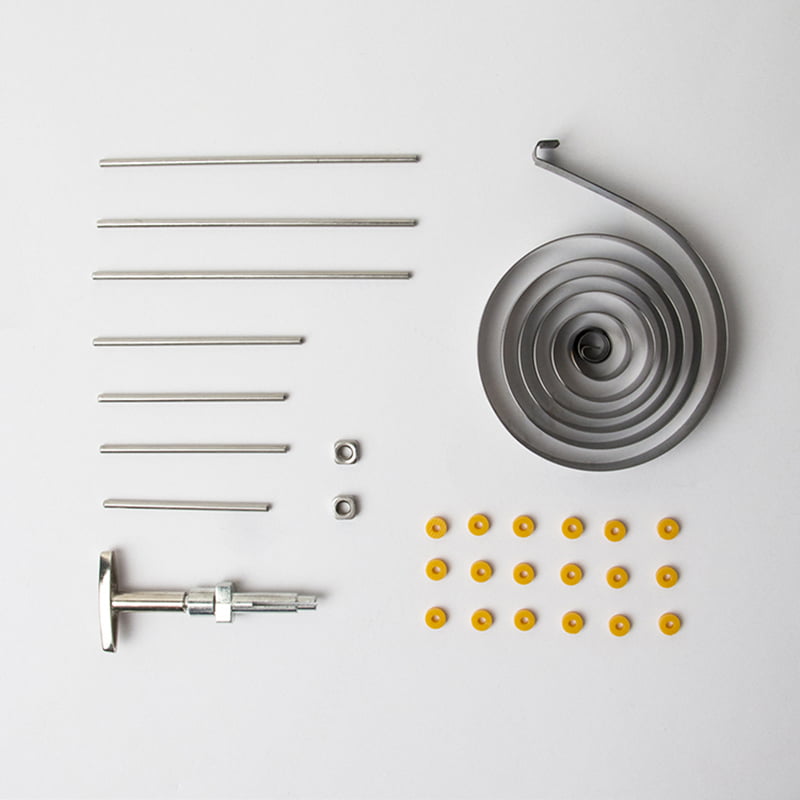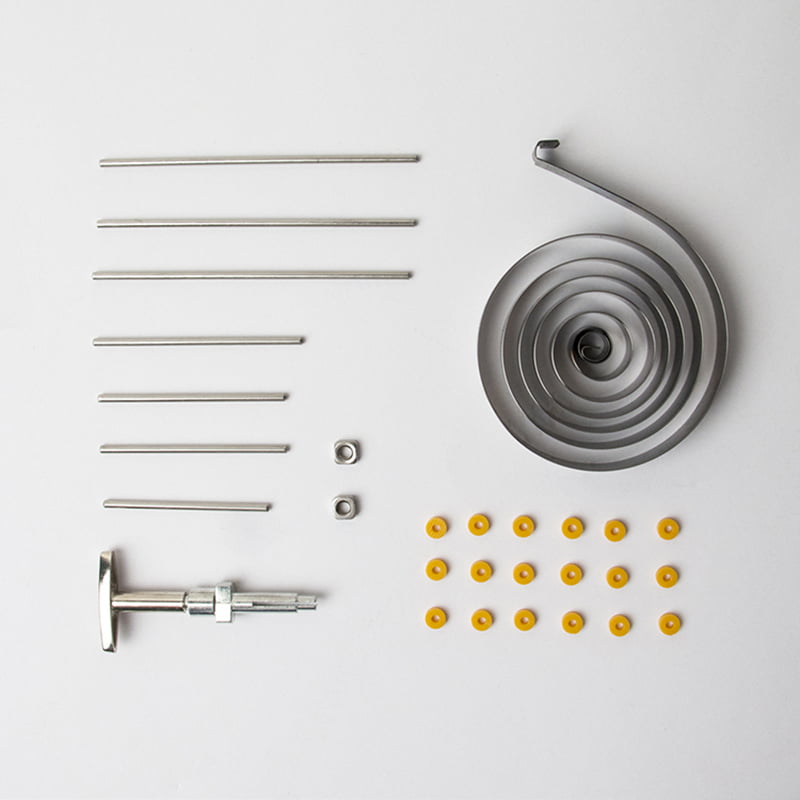 ROKR R & D team preferred customized parts for better durability.
Hundreds of suppliers from all over the world provide adaptive parts for a series of products, which are deeply customized to meet the design functions.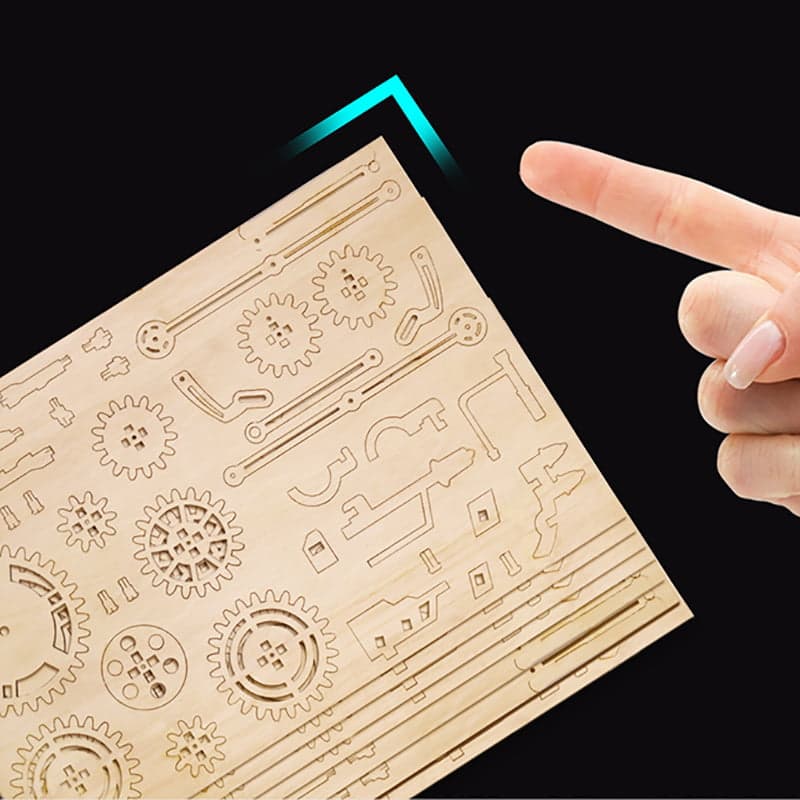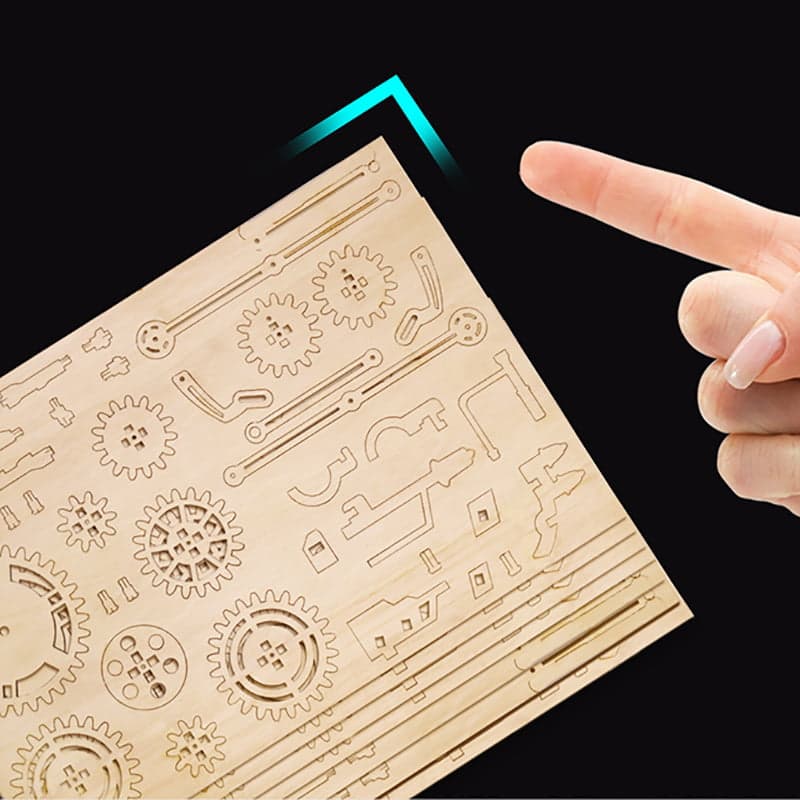 High precision steady-state laser cutting is adopted, and the process error is controlled within 5um, which is equivalent to 1 / 20 hair diameter.
Guarantee that all parts can fully fit and assemble, and each bayonet fits tightly.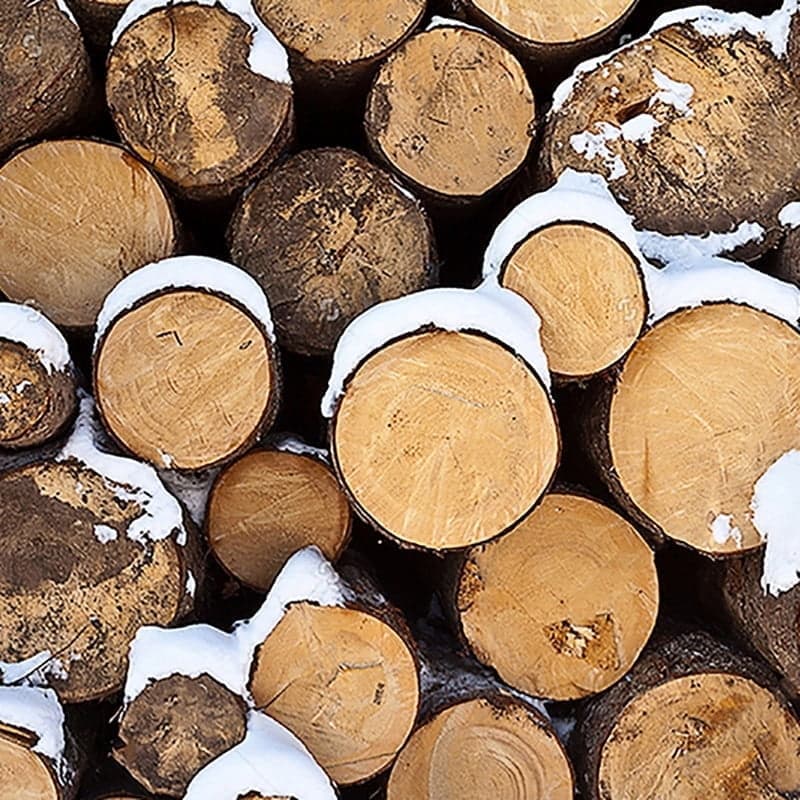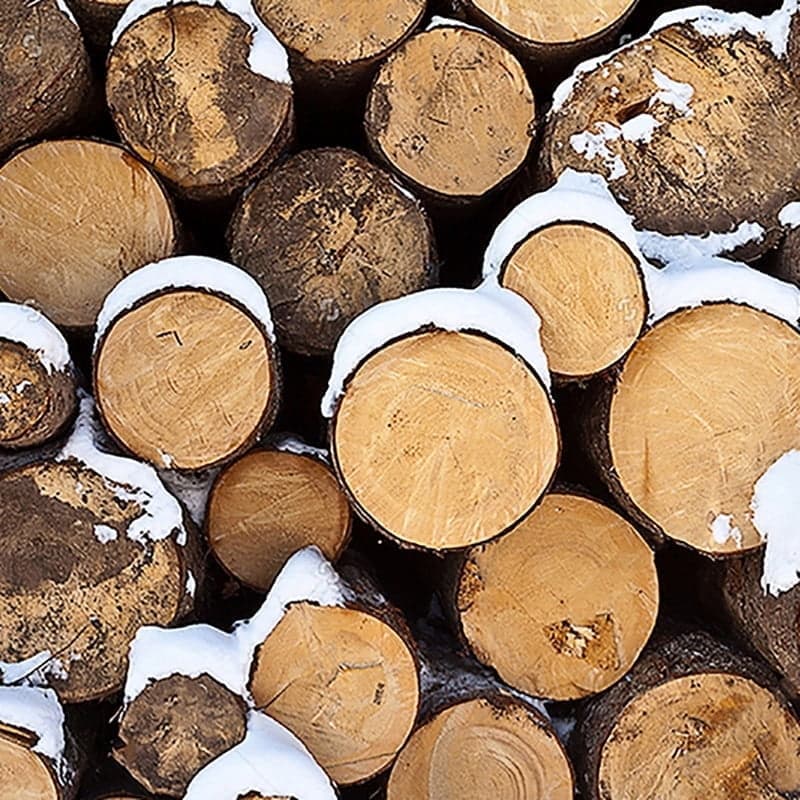 We choose basswood from the high latitude of the northern cold zone, which is strong and durable.
The wood grain is fine and uniform, showing silk luster, layered, wear-resistant, corrosion-resistant and not easy to crack.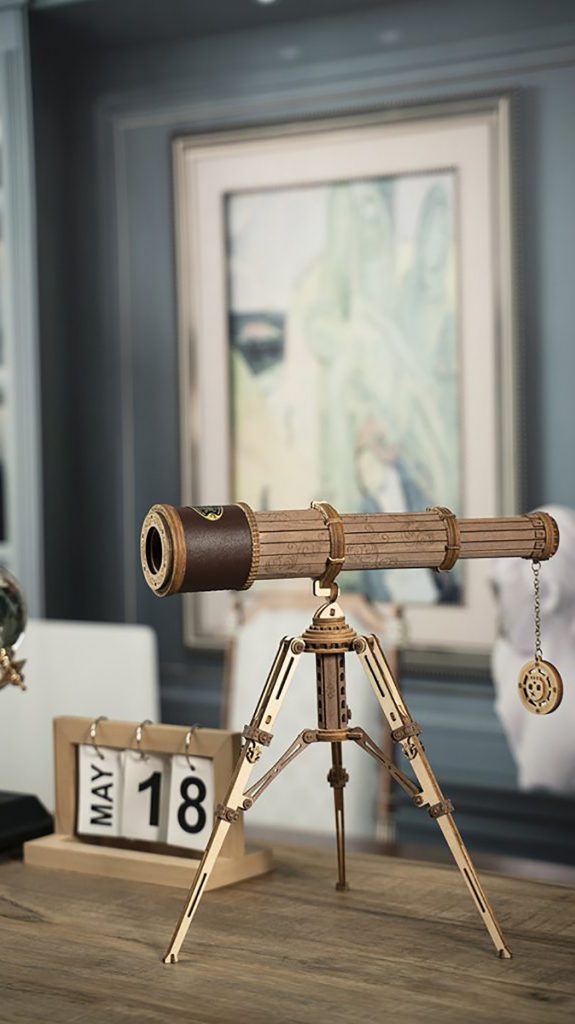 Easy to Build Up
Based on ensuring the bite between structures, the whole piece does not need to use glue. When assembling, you will find that one tenon and one mortise are designed perfectly, and each small wooden part has its function and mission.
With it, we have the opportunity to understand the beauty of Chinese mortise and tenon with our own hands. 
Exercise your Brain
Hands-on way to exercise logic thinking and fine mental skills. In this process, kids would be more patient and prudent! 
It brings tremendous sense of accomplishment and can show it off to friends and family.
A Great Gift and Worthy of Display
The best gift to someone special gift or home decor for anyone. It will make a memorable gift that will be cherished forever. No one will refuse such a fairy house gift!
Detailed Manual
There are clear and understandable pictures and texts in the manual. Take out the corresponding numbered pieces and assemble them as pictures. In addition, we also have a detailed assembly video, which is posted on the official YouTube account.