ROKR Orpheus AM601
Items Included: Wood, Plywood,etc
Number of Pieces: 221
Difficulty Level: ★★★★☆☆
Assembly Time: About 4h
Age: 14+
Assembly Size: 150*92*185mm
Package Size: 192*271*73 mm
ORIGINAL DESIGN MUSIC BOX – A robot DIY music box can play music. It can play beautiful sounds of music to let you enjoy the melody. In addition, it can be with you quietly, bringing you a warm and exciting atmosphere.
Description
ROKR 

Orpheus 

Story
These models are made from natural materials. The assembling process is challenging and educational. Such methods are especially beneficial for kids as they enhance creative thinking skills, promote critical thinking skills, and develop problem-solving and reasoning skills as children use their imaginations.
The crisp and warm music of the music box can always help us take away the sadness and give us more sweetness and tranquility. As if the music in the music box will accompany you to regain the beauty from the time you never return.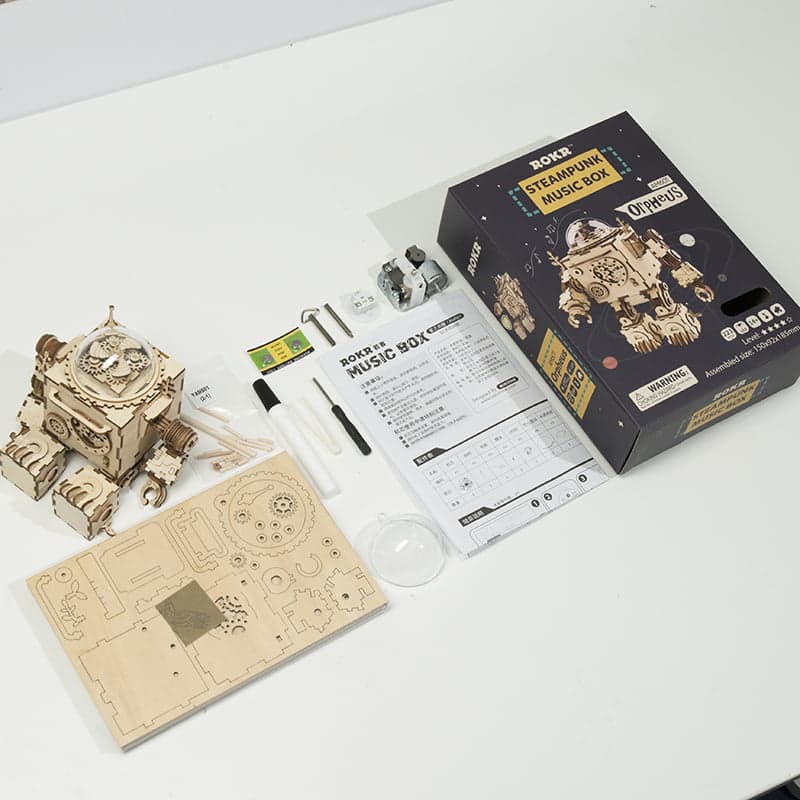 Exquisitel Package.
Pre-cut Wood Sheets.
Accessory Tools.
English Instruction Book.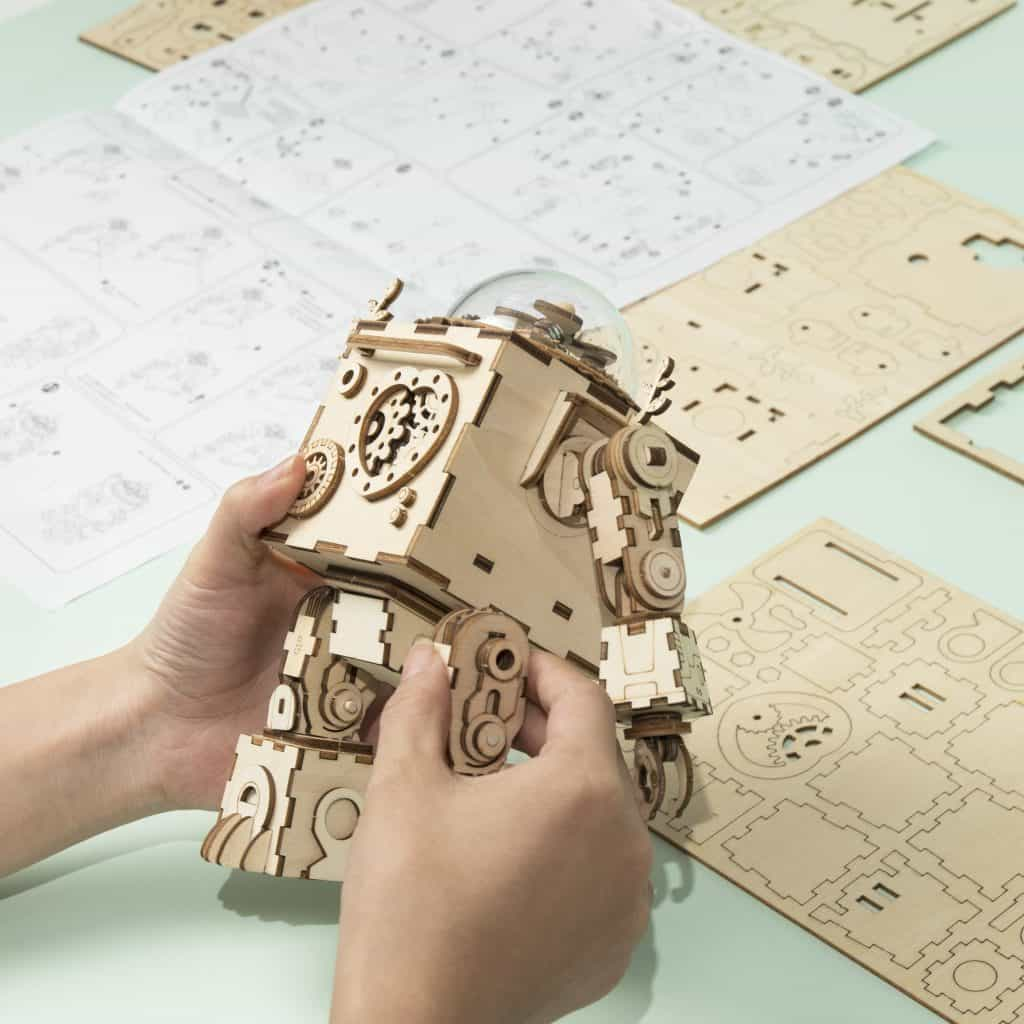 Before assembly, please read the notice of the instruction firstly.Then just assemble it steps by steps as shown!
Follow the instruction to assemble step by step and you can get this kit!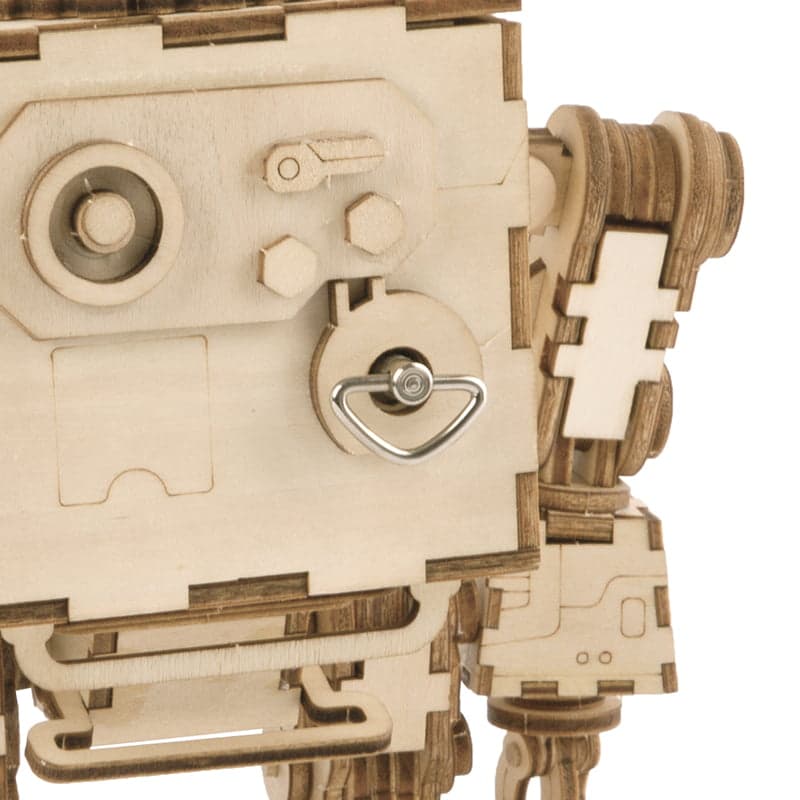 Rotate the spring on the back of this robot.
When winding up,it will play on beautiful melody!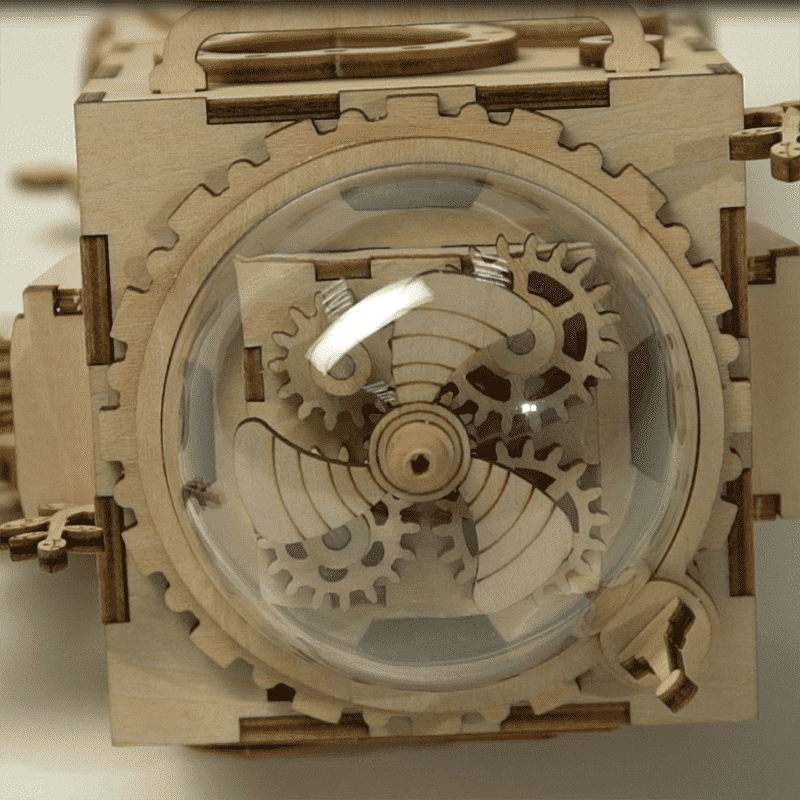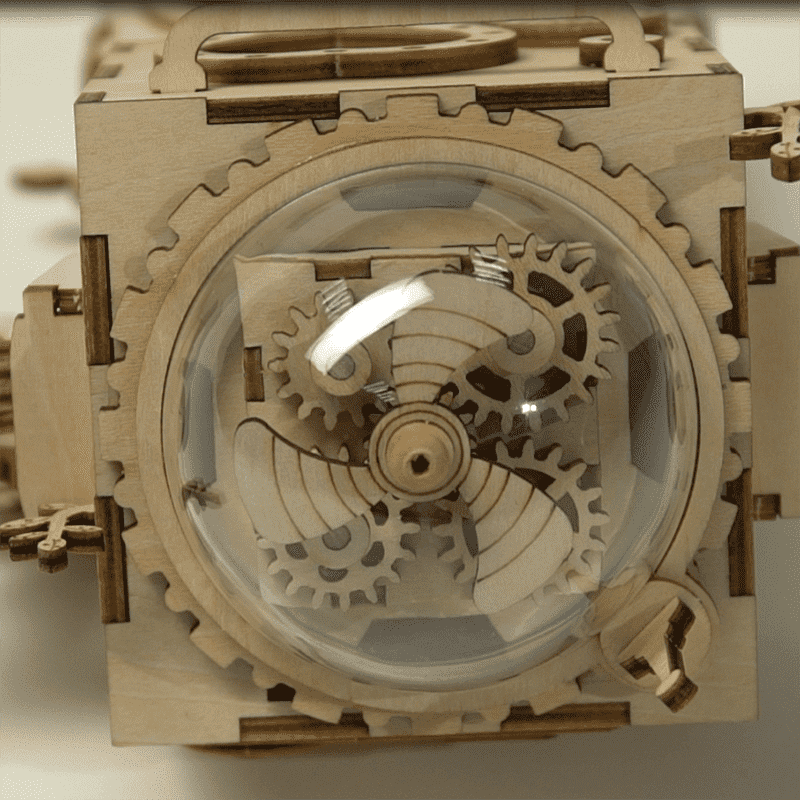 The fan blades on the top of the robot will rotate by gears with the music!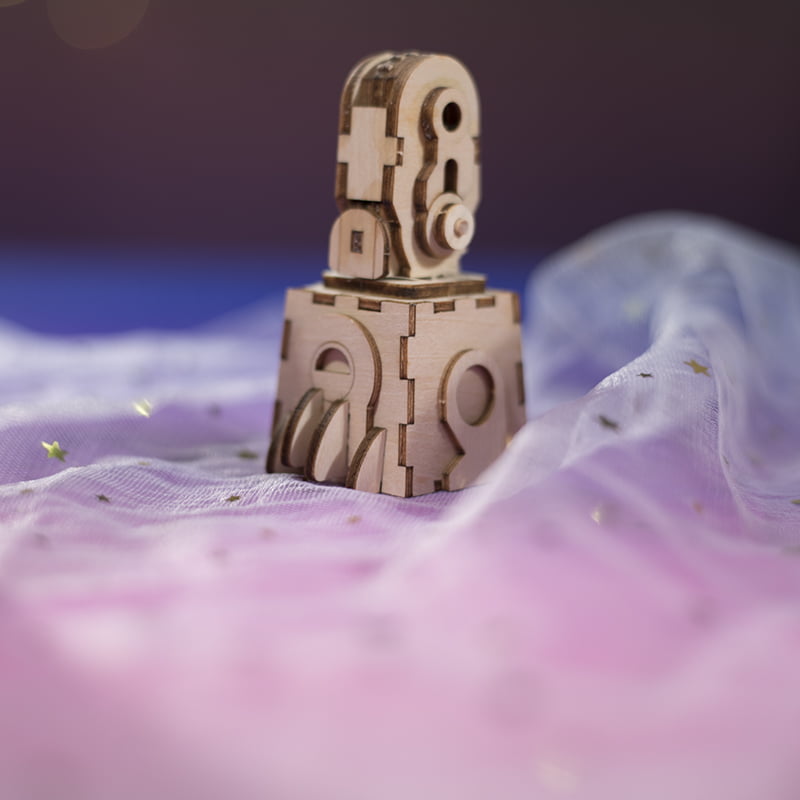 Pick out the wooden pieces very easily.
Pre-cut wooden board will be easy to pop the individual pieces out of the sheets.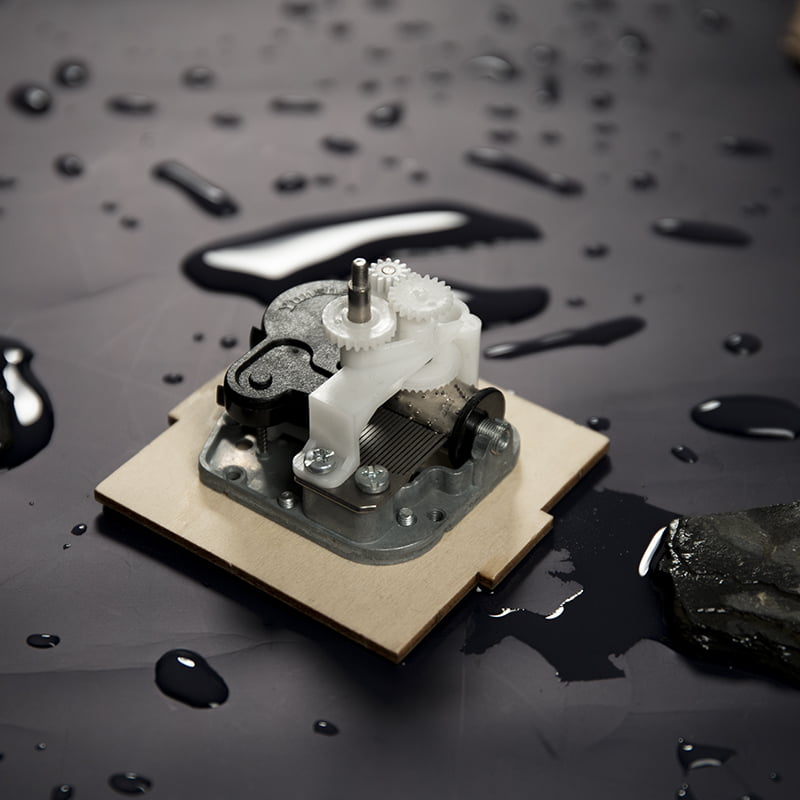 Open the movable cover on the back and then we can start the light switch.
This will brighten your eyes and give you a full sense of achievement from the assembly process.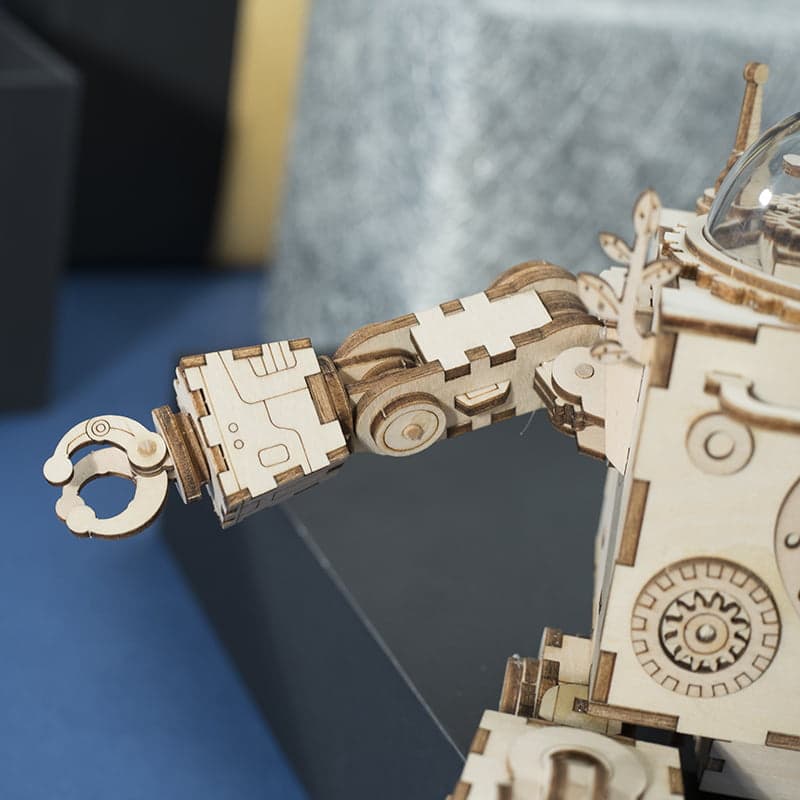 Turn on the music switch and enjoy it!
Adjust the arm to bend.Make the robot stand, sit down, raise up hands, turn in circles and so on. Just as you like.
Raw Materials & Technology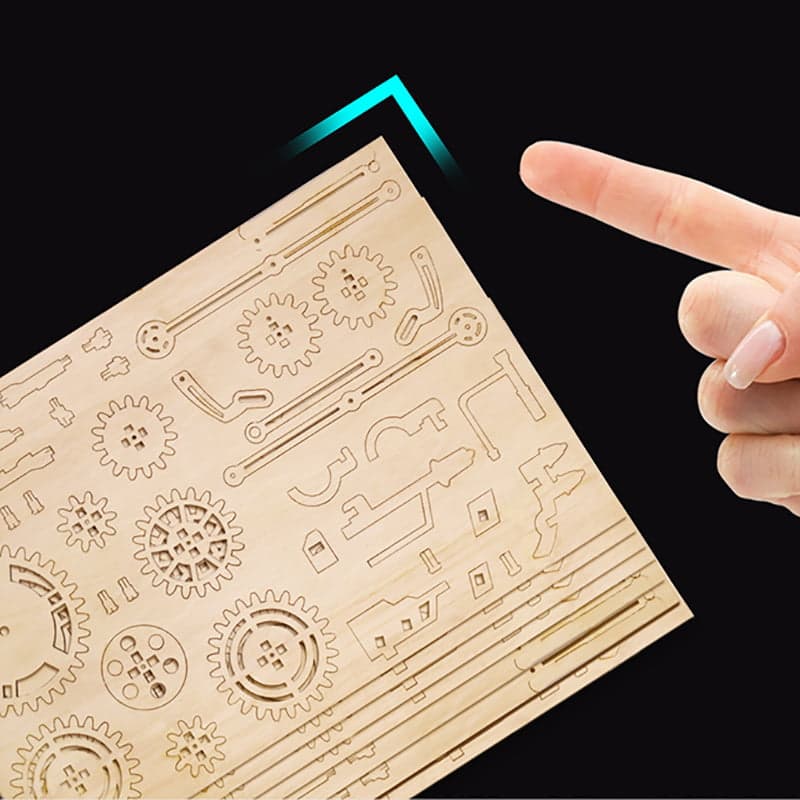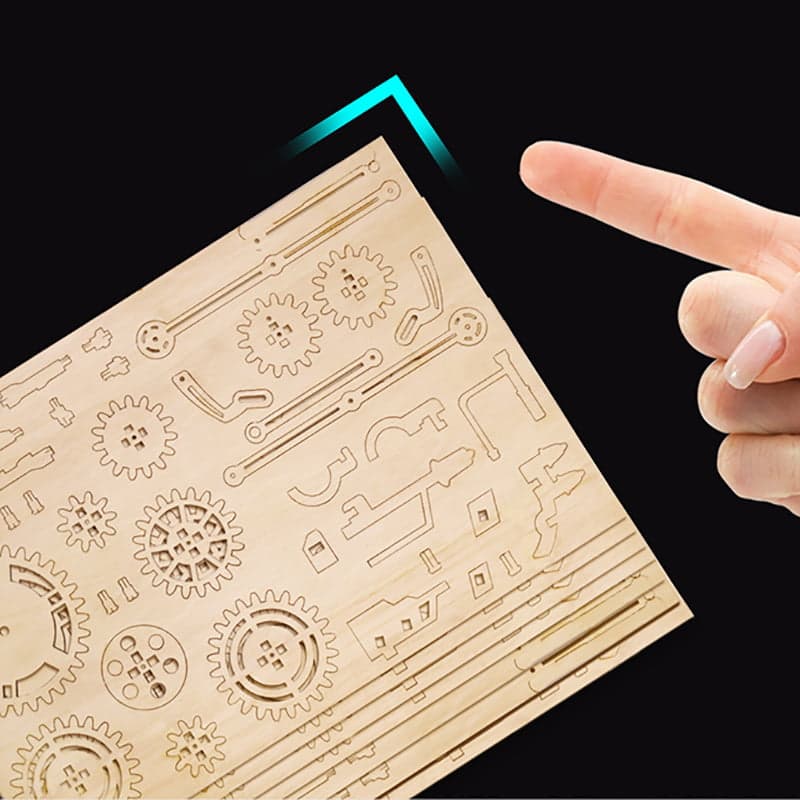 We use high-precision steady-state laser cutting process, and the error is controlled within 5um, which is equivalent to 1 / 20 hair diameter.

Ensure that all parts are fully fitted and assembled, and each bayonet is tightly fitted.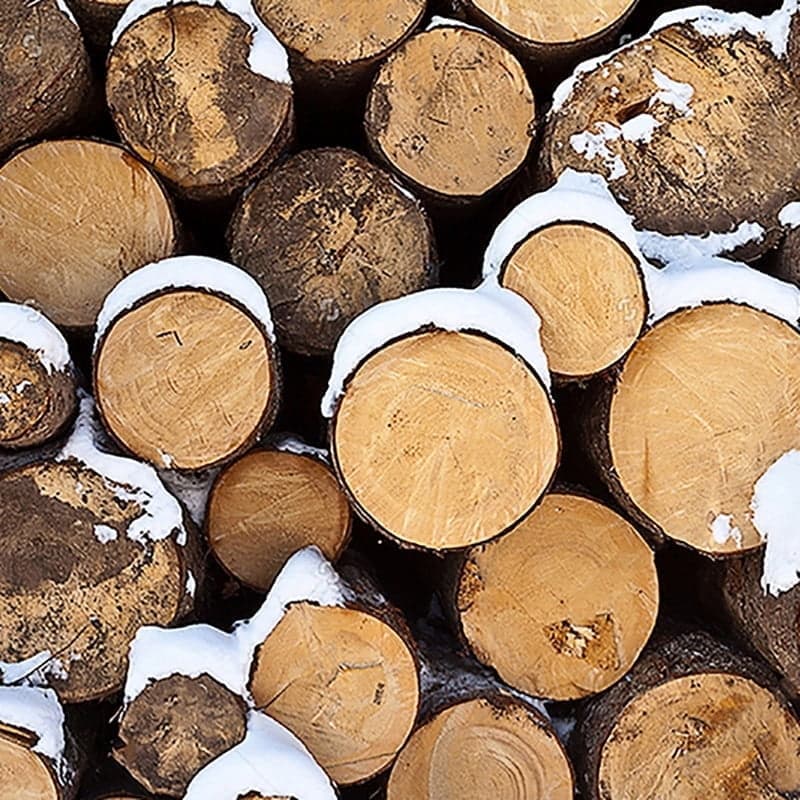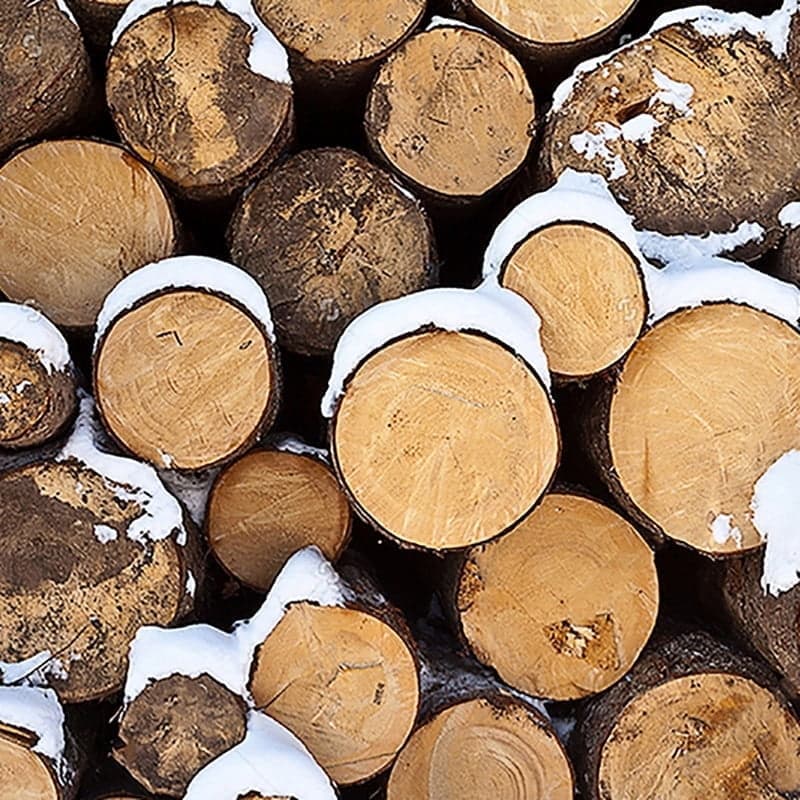 We choose basswood from the high latitude of the northern cold zone, which is strong and durable.
The wood grain is fine and uniform, showing silk luster, layered, wear-resistant, corrosion-resistant and not easy to crack.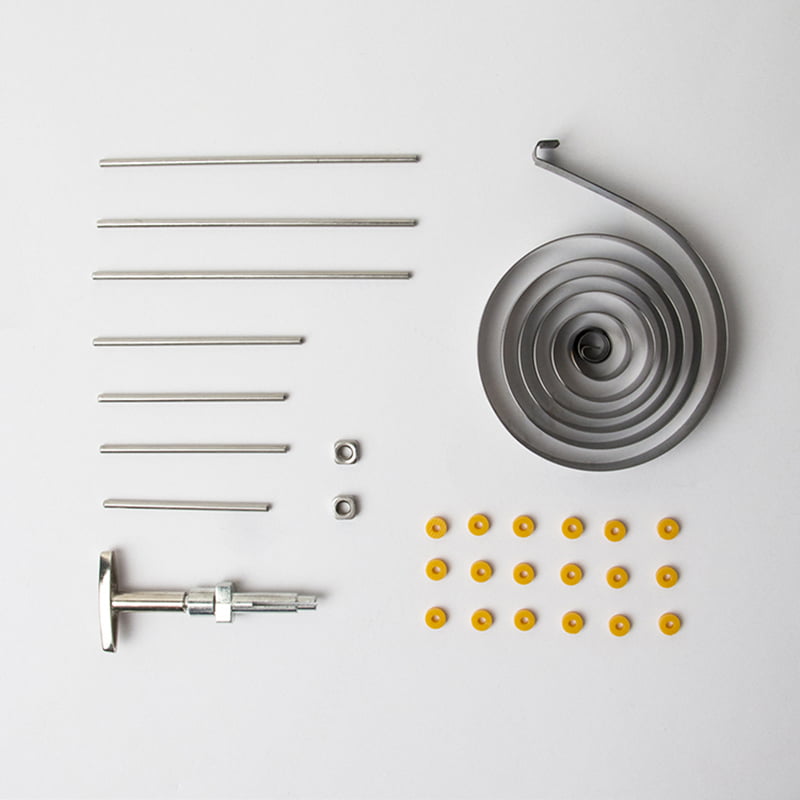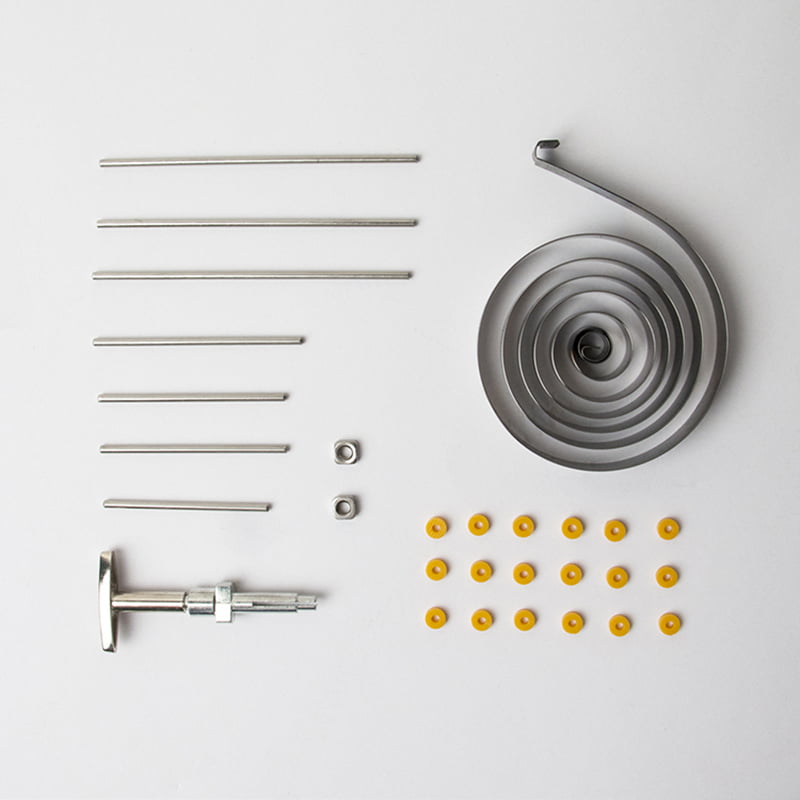 ROKR R & D team preferred customized parts for better durability.
Hundreds of suppliers from all over the world provide adaptive parts for a series of products, which are deeply customized to meet the design functions.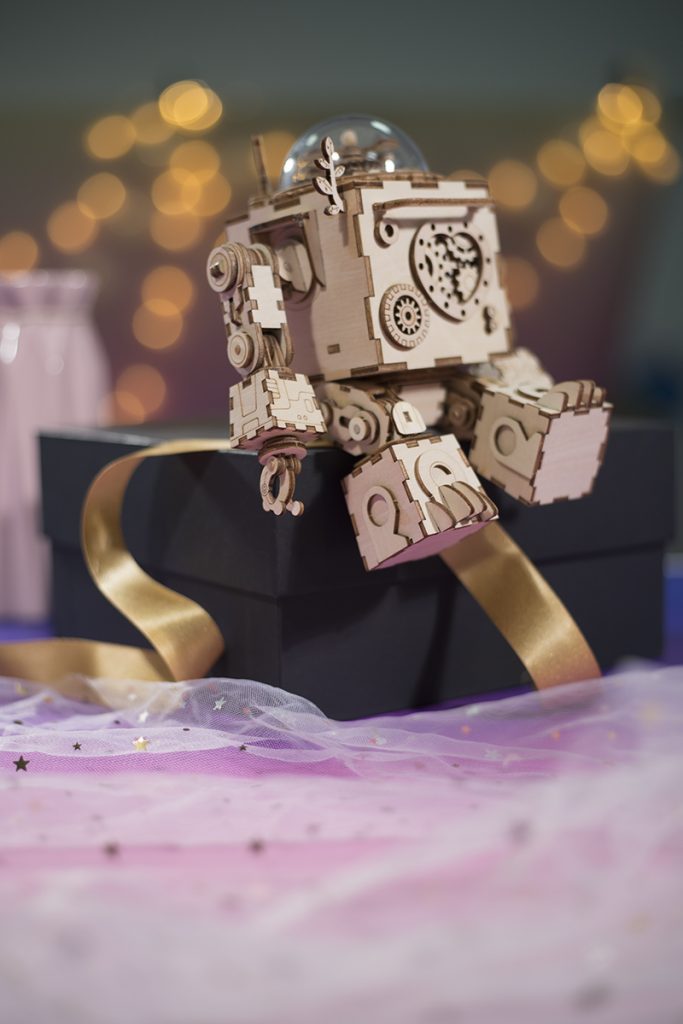 STEAMPUNK MUSIC COX AM601-ORPHEUS
Detailed Instruction Book
There are clear and understandable pictures and texts in the manual. Take out the corresponding numbered wooden pieces and assemble them as pictures.In addition, we also have a detailed assembly video, which is posted on the official YouTube account.
Exercise your Brain
Hands-on way to exercise logic thinking and fine mental skills. In this process,kids would be more patient and prudent! 
It brings tremendous sense of accomplishment and can show it off to friends and family.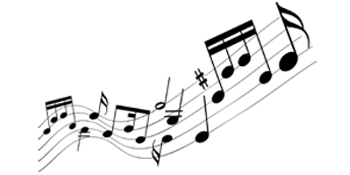 Rewarding Assembly
The delicate model needs your patience and concentration. But the grand result will be rewarding.
A Great Gift and Worthy of Display
A best gift to someone special  gift or home decor for anyone.It will make a memorable gift that will be cherished forever.No one will refuse such a fairy house gift!