ROKR Siege Heavy Ballista KW401
Items Included: Wooden Pieces
Number of Pieces: 142
Difficulty Level: ★★★☆☆☆
Assembly Time: About 2h
Age: 14+
Assembly Size: 210*185*190mm
Package Size: 303.5*227.5*16.5mm
ROTABLE BASE – There is no dead angle within 360 ° of the chassis.
FLEXIBLY ADJUST HEIGHT – With the unique ratchet lifting mechanism and the complex transmission of multi-stage gears, the siege crossbow has a 90-135 ° elevation radius and can freely adjust the launch angle.
Description
ROKR Siege Heavy Ballista Story
There are two products in the Epic War series, namely KW401 Siege Heavy Ballista and KW801 Wheeled Siege Artillery. Based on the giant crossbows and cannons on the eastern and western battlefields in the medieval era thousands of years ago, they skillfully used the transmission between gears to recreate the ejection structure. In terms of appearance, both retain the concrete appearance of the cannon crossbow, and the wheeled cannon designed based on the classical canon has an atmospheric and thick shape; The heavy siege crossbow of medieval fantasy style perfectly integrates the real bed crossbow and the Dragon killing giant crossbow in the legend, revealing the hardcore and magnificent appearance of the siege crossbow.
Operating Instruction   (ATTENTION: For your safety, please do not shoot it to people's face and eyes.)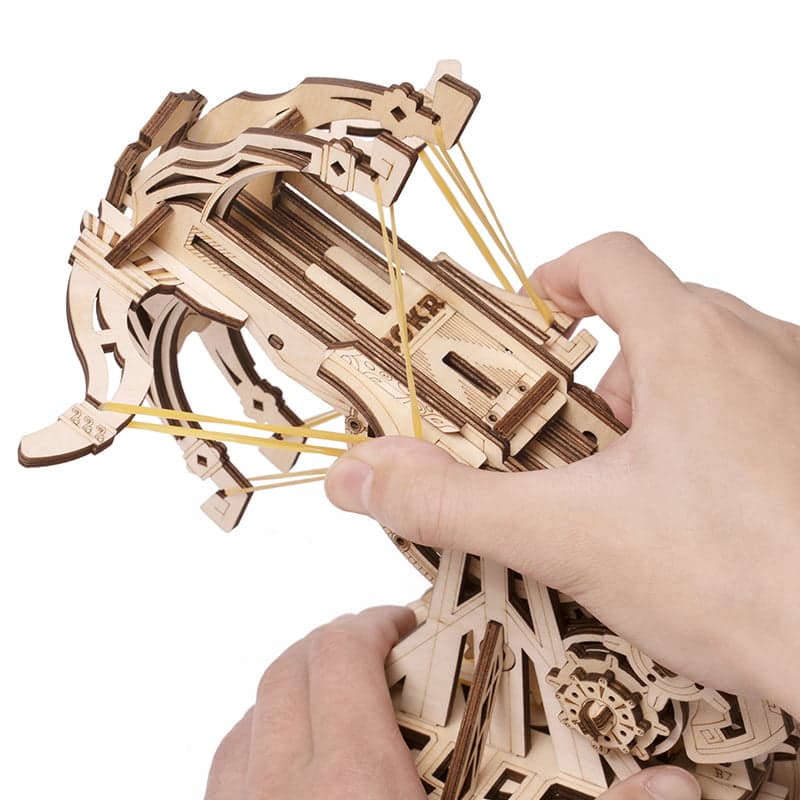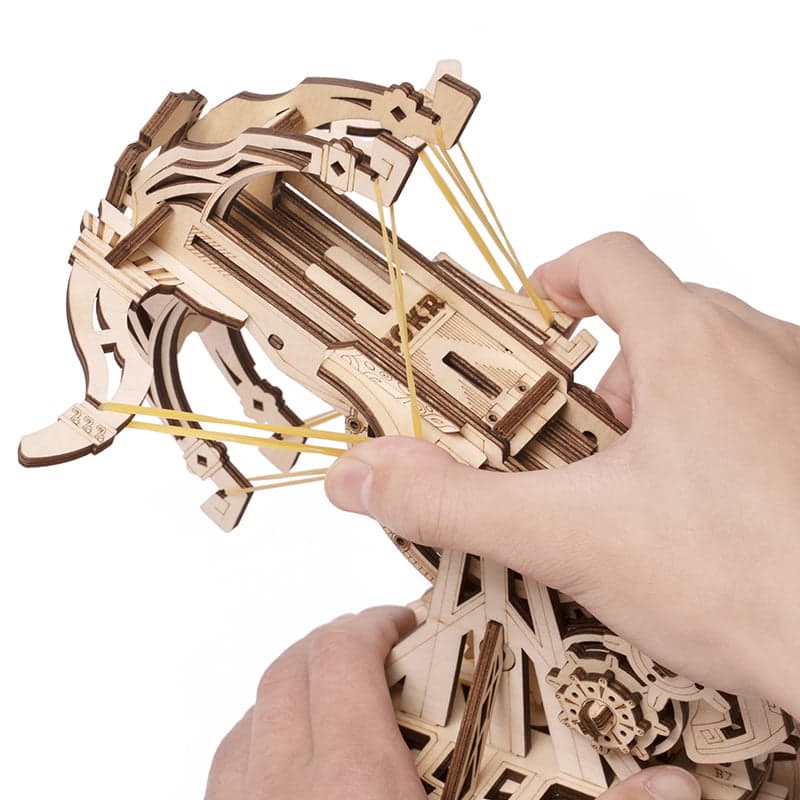 STEP 1
Pull the launcn catch.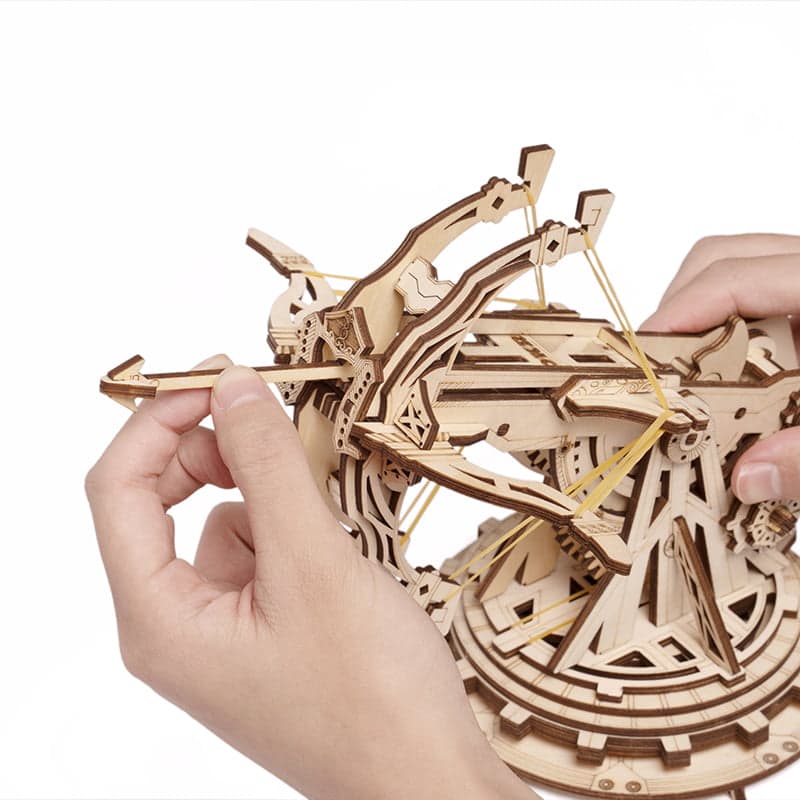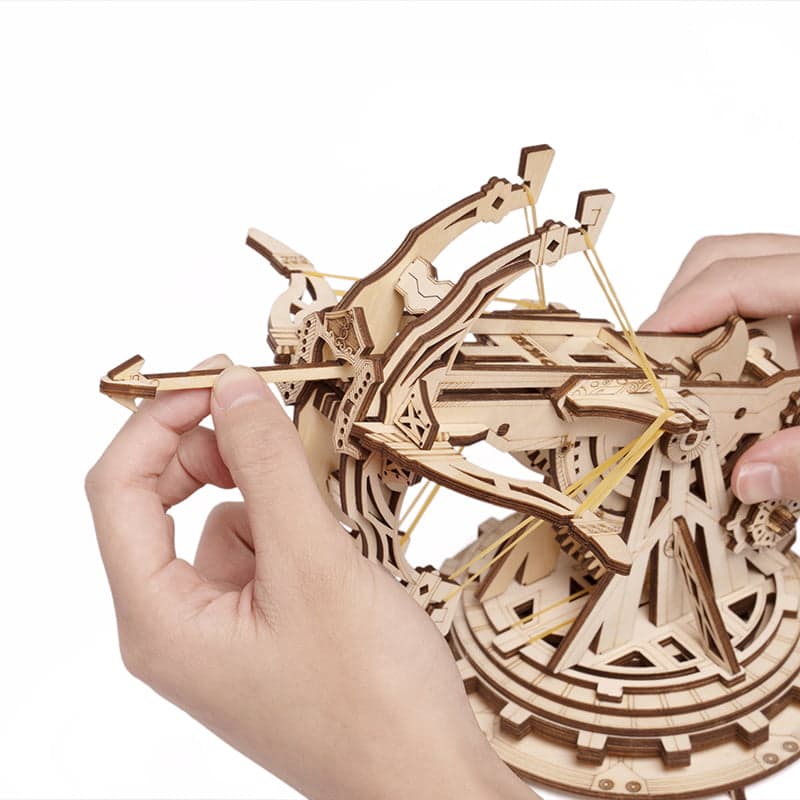 STEP 2
Load the projectile.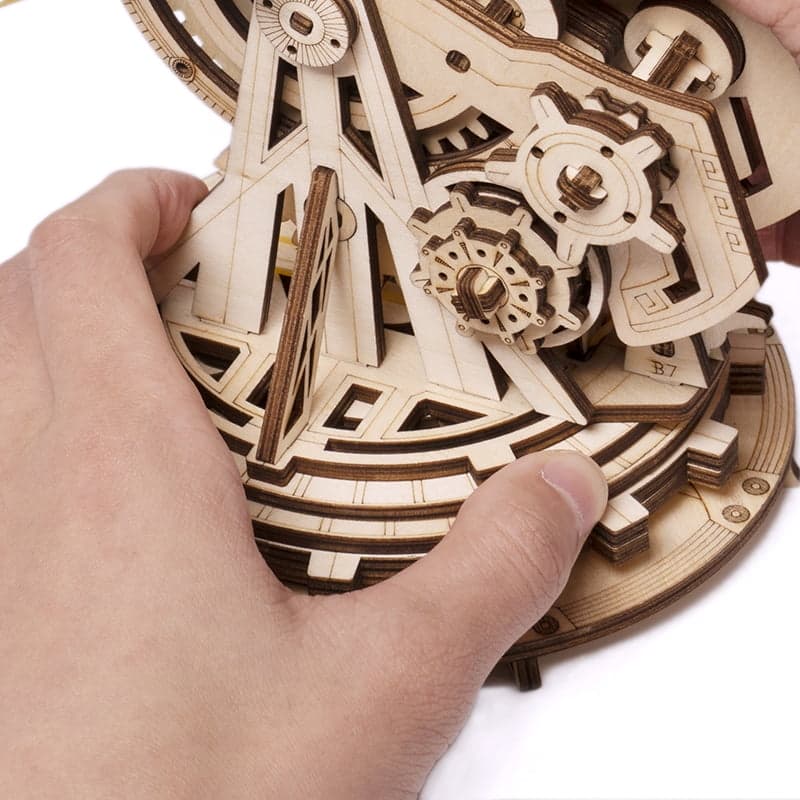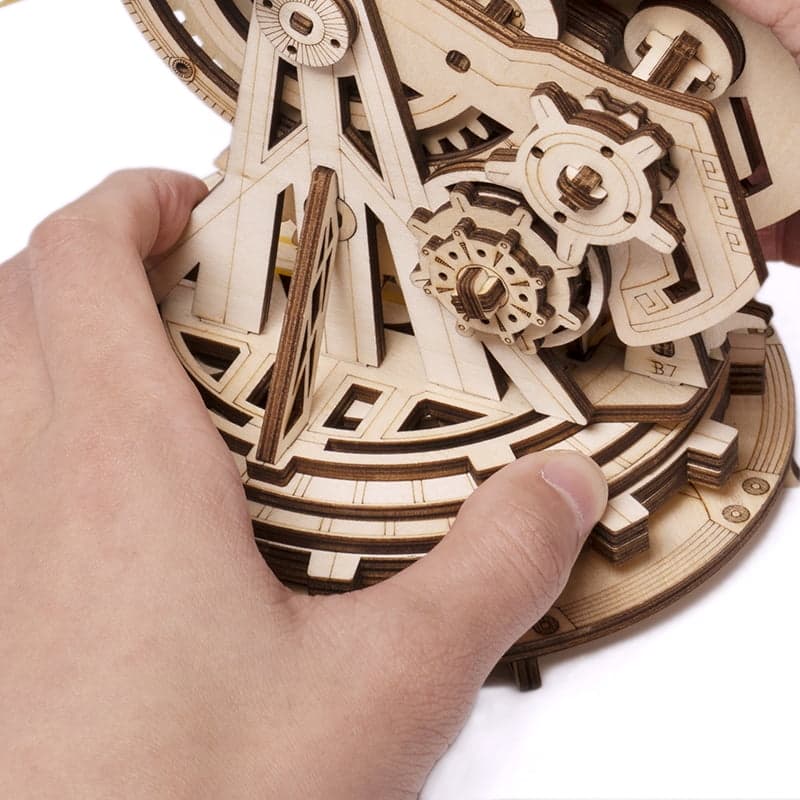 STEP 3
Rotate the gear of the base to adjust its direction.(360° rotatable turret)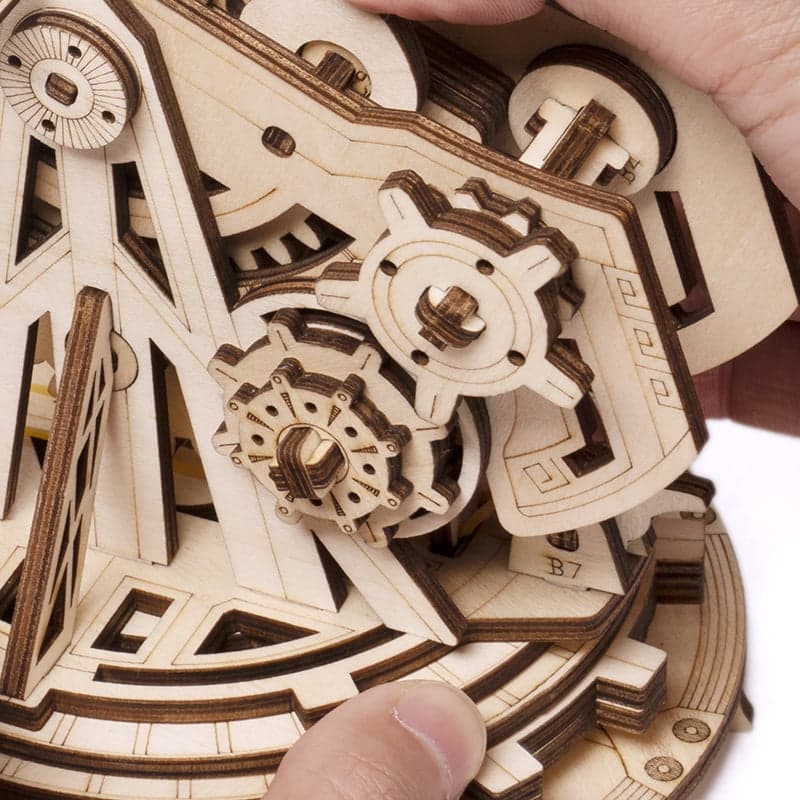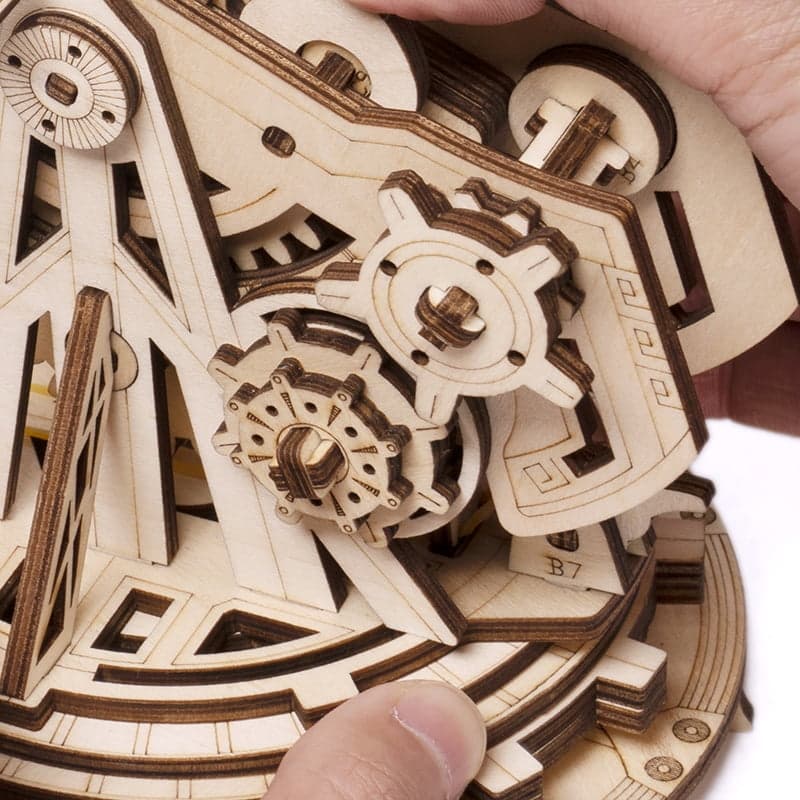 STEP 4
Rotate the gear on both sides of the ballista to adjust its height.(90°-135°launch angles-range)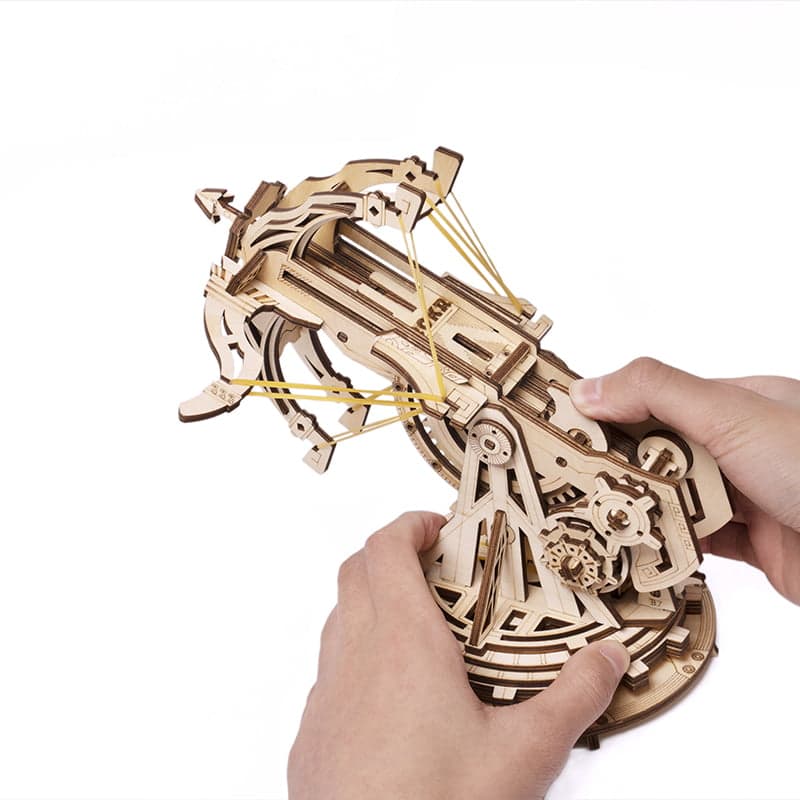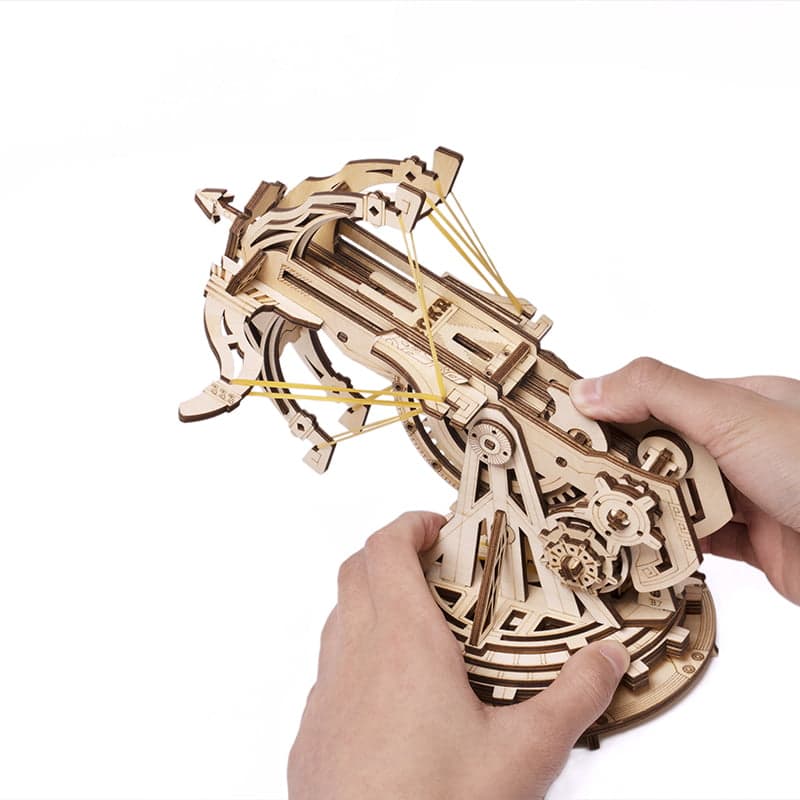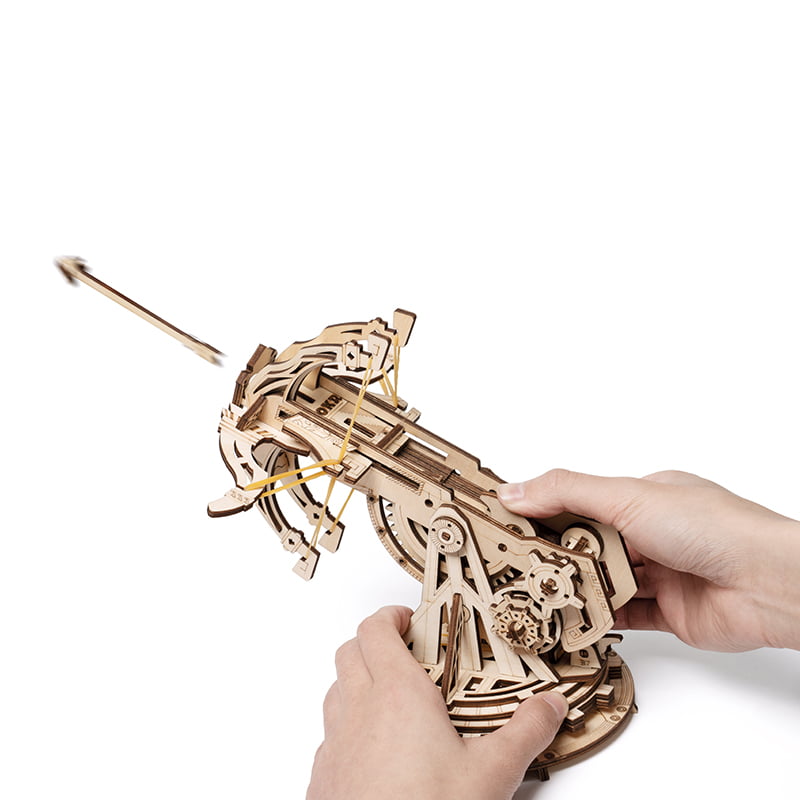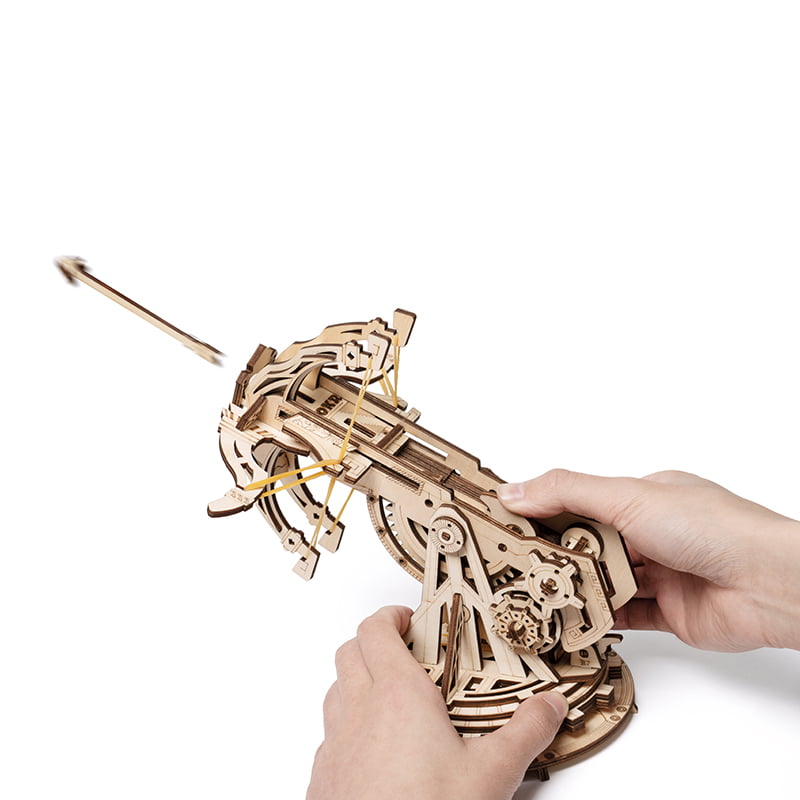 STEP 6
Fire!
(One target and three arrows are included.)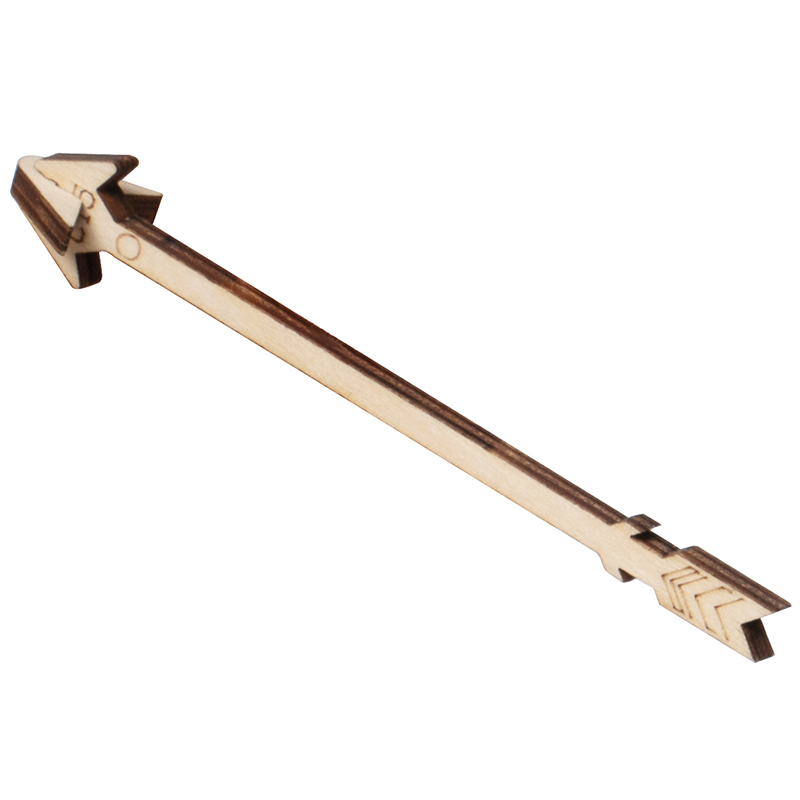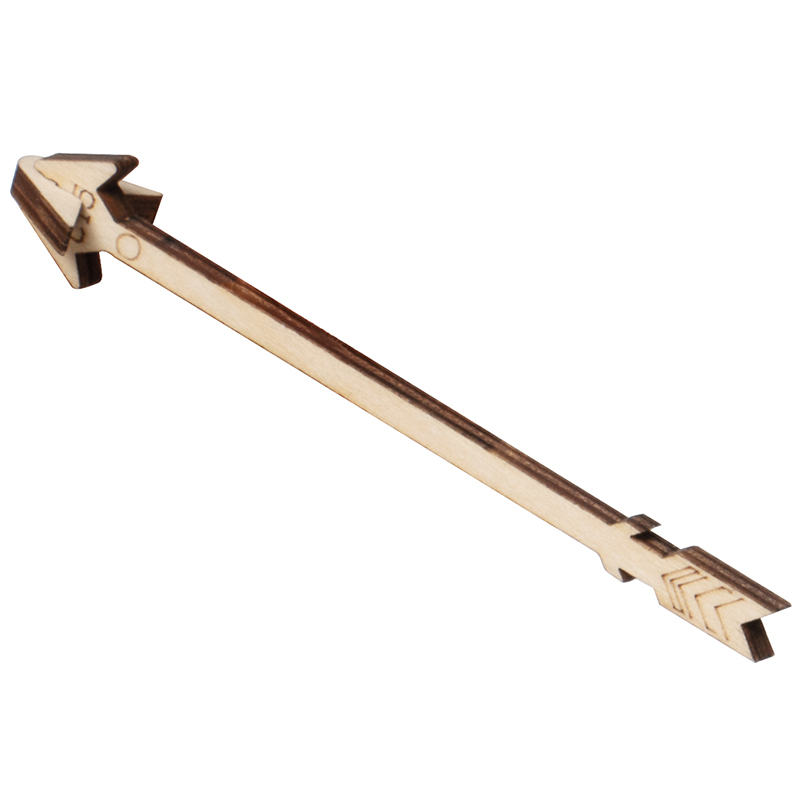 Wooden Arrow (3pcs Included)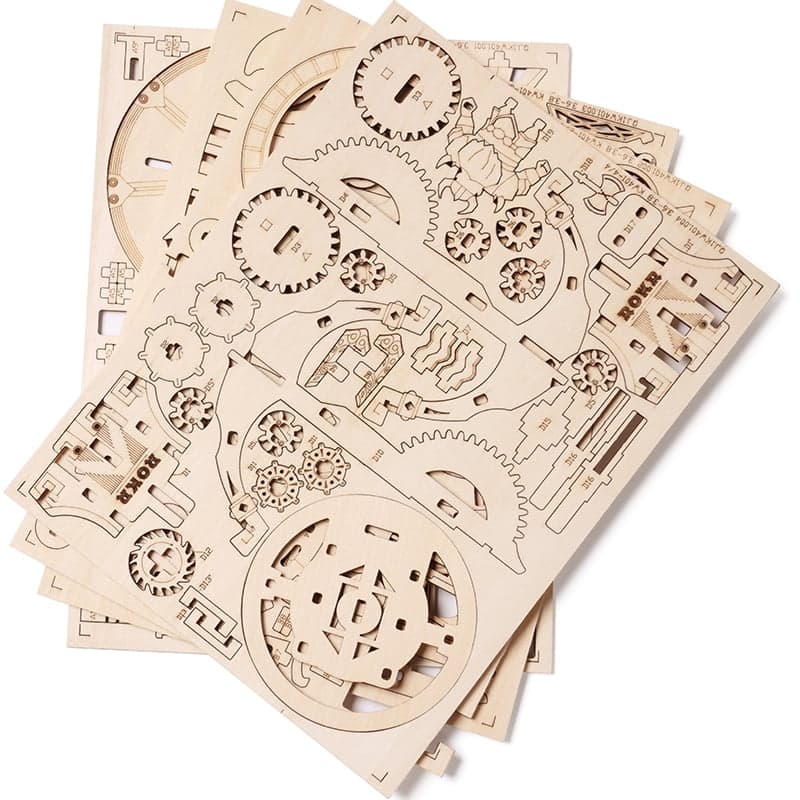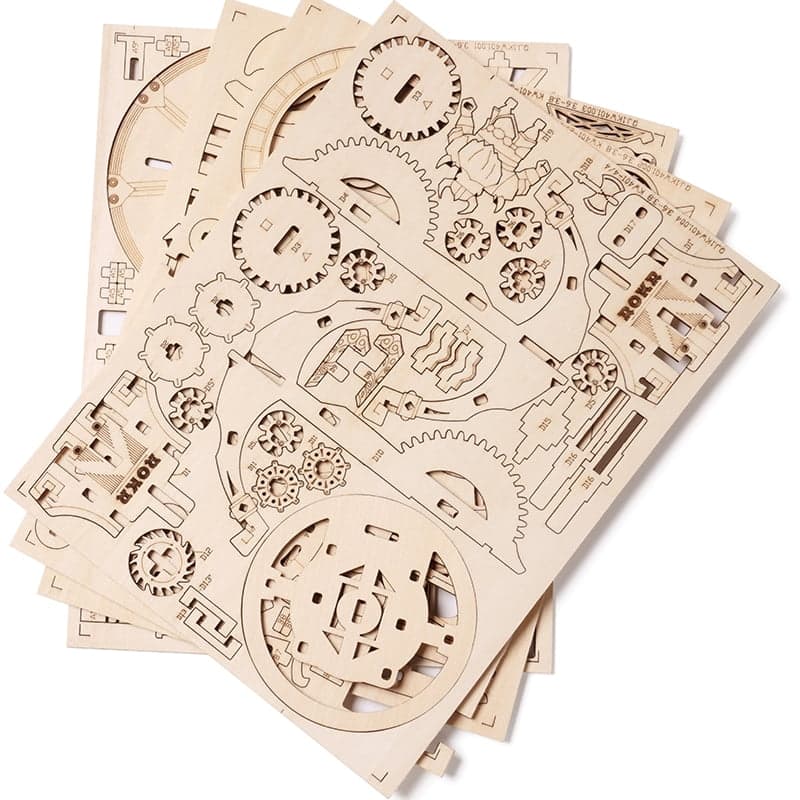 High-quality Wooden Pieces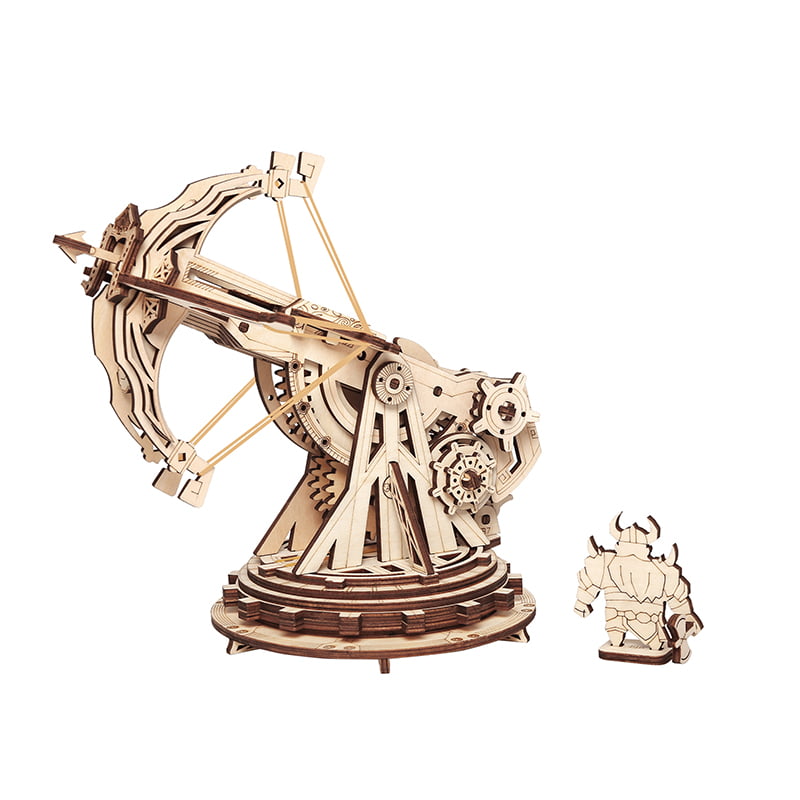 Raw Materials & Technology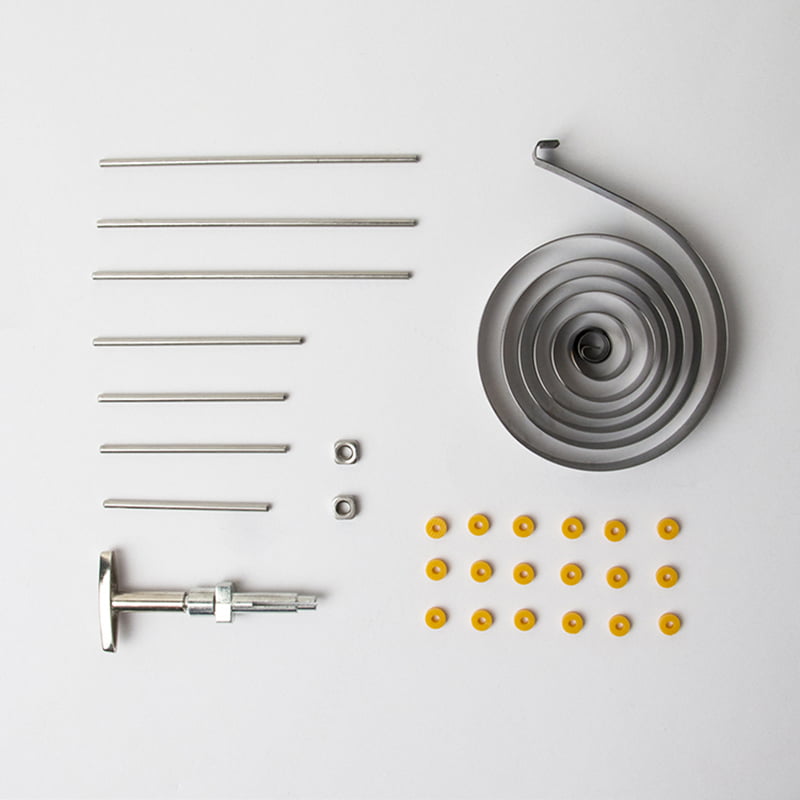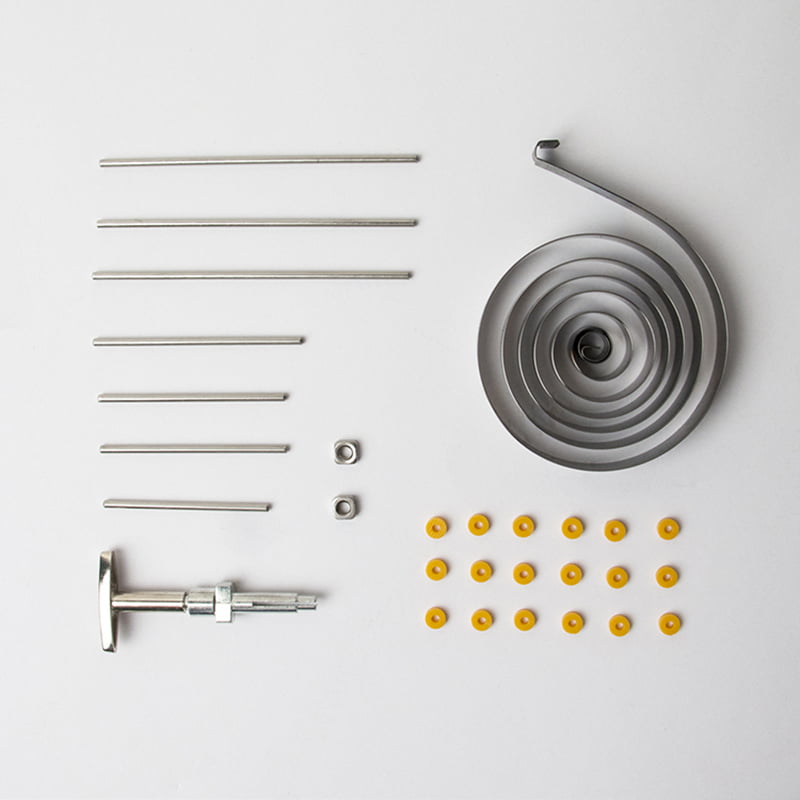 ROKR R & D team preferred customized parts for better durability.
Hundreds of suppliers from all over the world provide adaptive parts for a series of products, which are deeply customized to meet the design functions.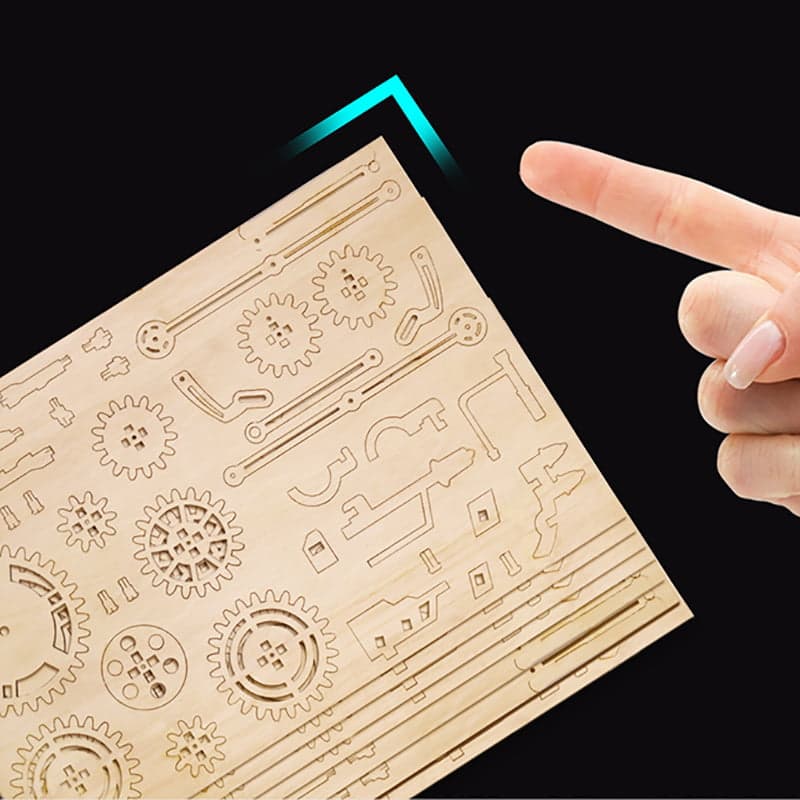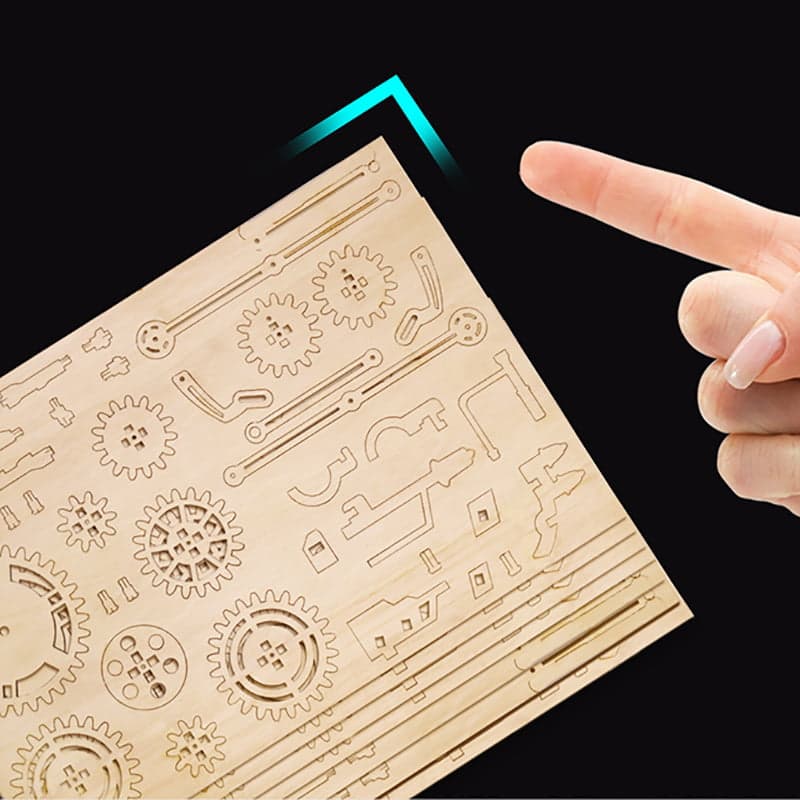 High precision steady-state laser cutting is adopted, and the process error is controlled within 5um, which is equivalent to 1 / 20 hair diameter.
Guarantee that all parts can fully fit and assemble, and each bayonet fits tightly.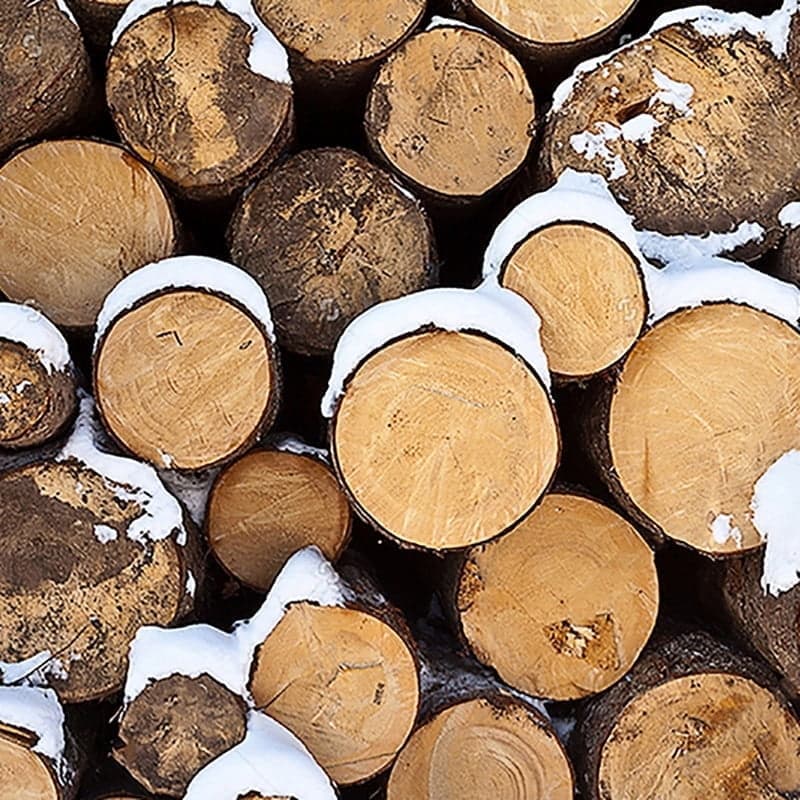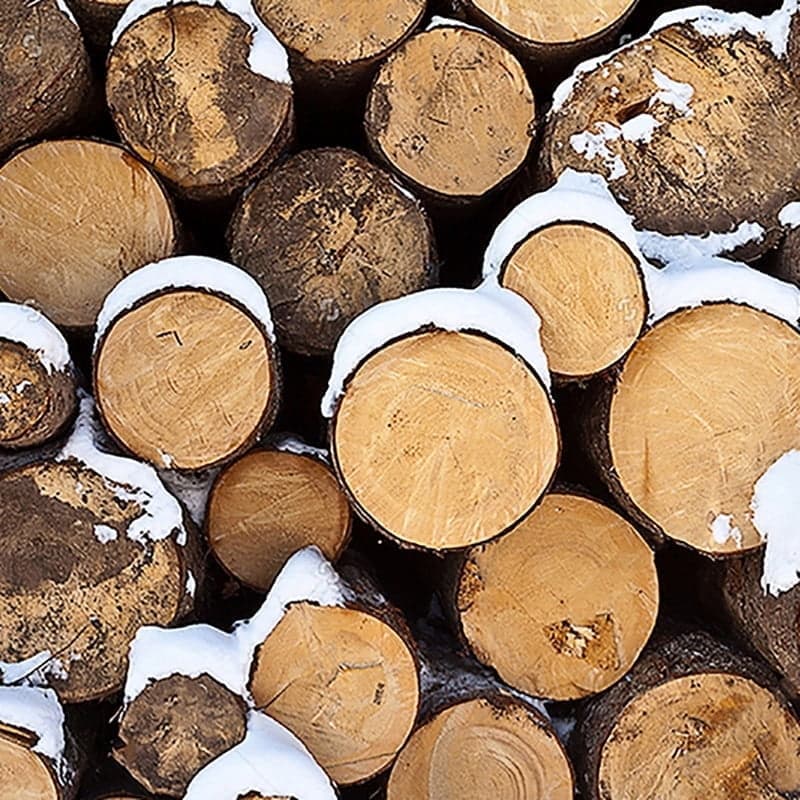 We choose basswood from the high latitude of the northern cold zone, which is strong and durable.
The wood grain is fine and uniform, showing silk luster, layered, wear-resistant, corrosion-resistant and not easy to crack.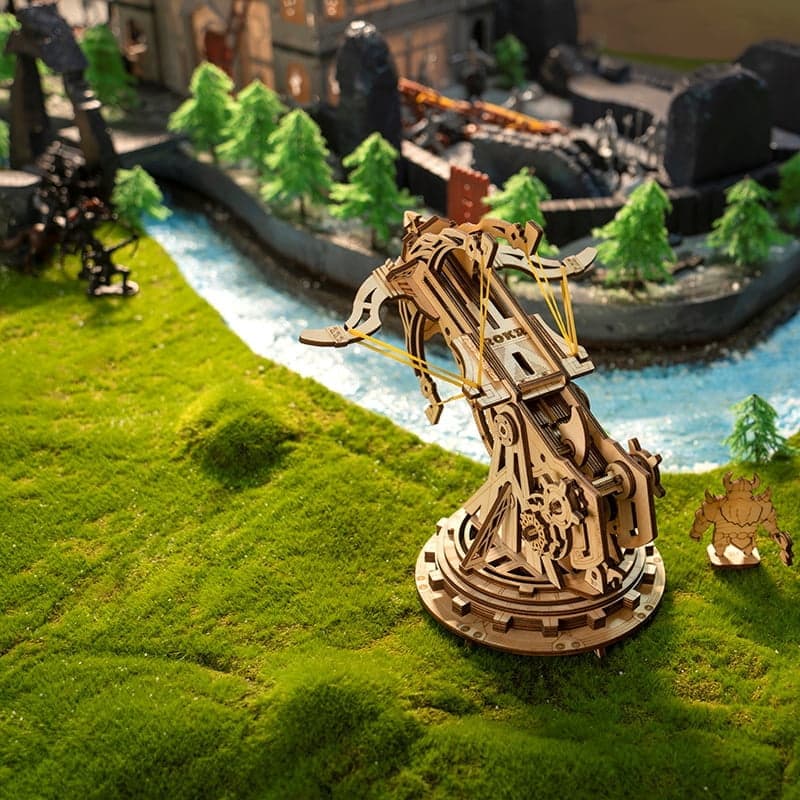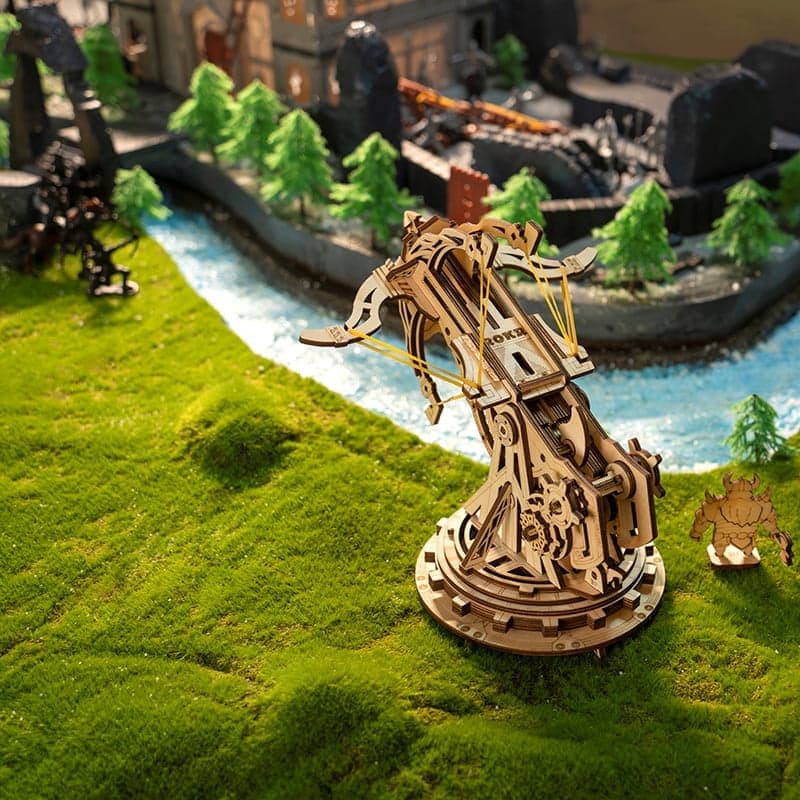 Entry-level assembly
As a three-star difficulty assembly toy, the complete assembly of the KW series takes only three hours, which is very suitable for novice players interested in assembly toys.
The combination of some parts uses tenon and tenon structure and can be combined into parts by simple physical splicing. The overall assembly is very smooth, and the combination of each part will surprise and amaze people.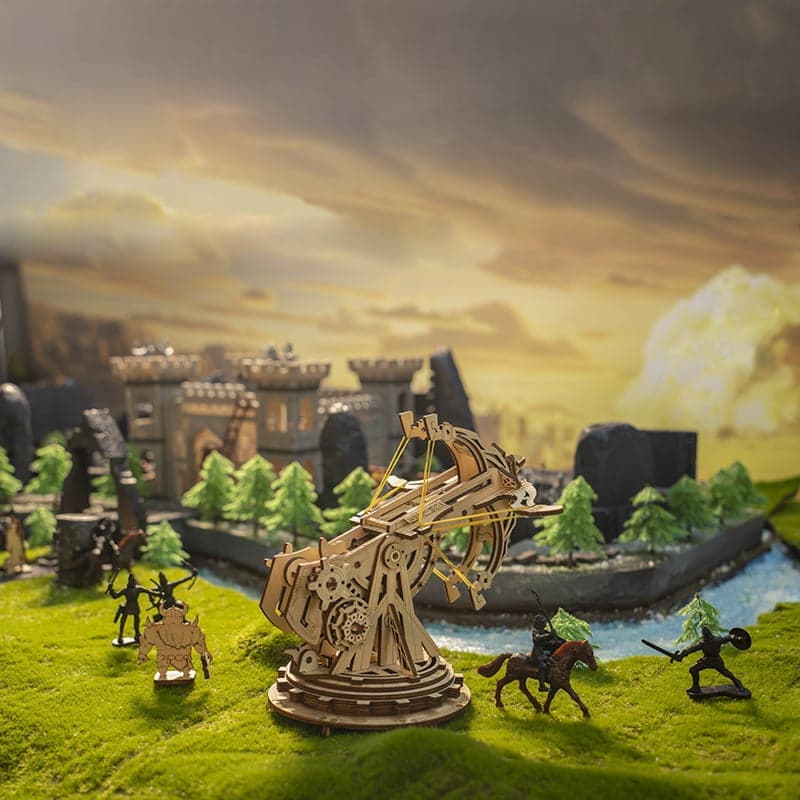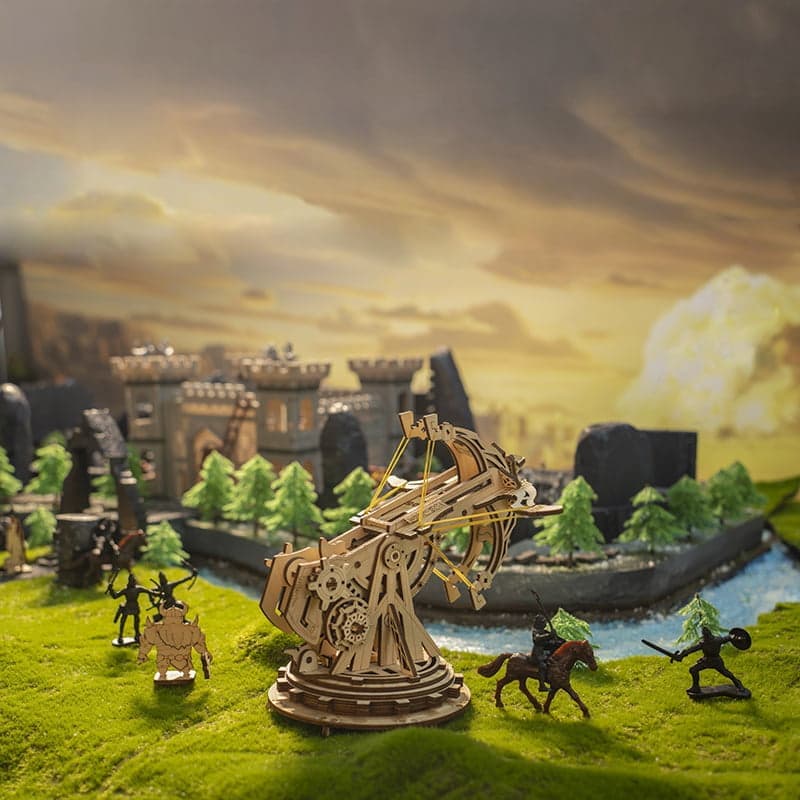 ROKR wooden puzzles give kids and adults a chance to construct elaborate, functional contraptions themselves. Get rid of tablets and TVs, and have a great time together. The building model can ignite kids' creativity and imagination in a fun way. At the same time, they can learn science and history.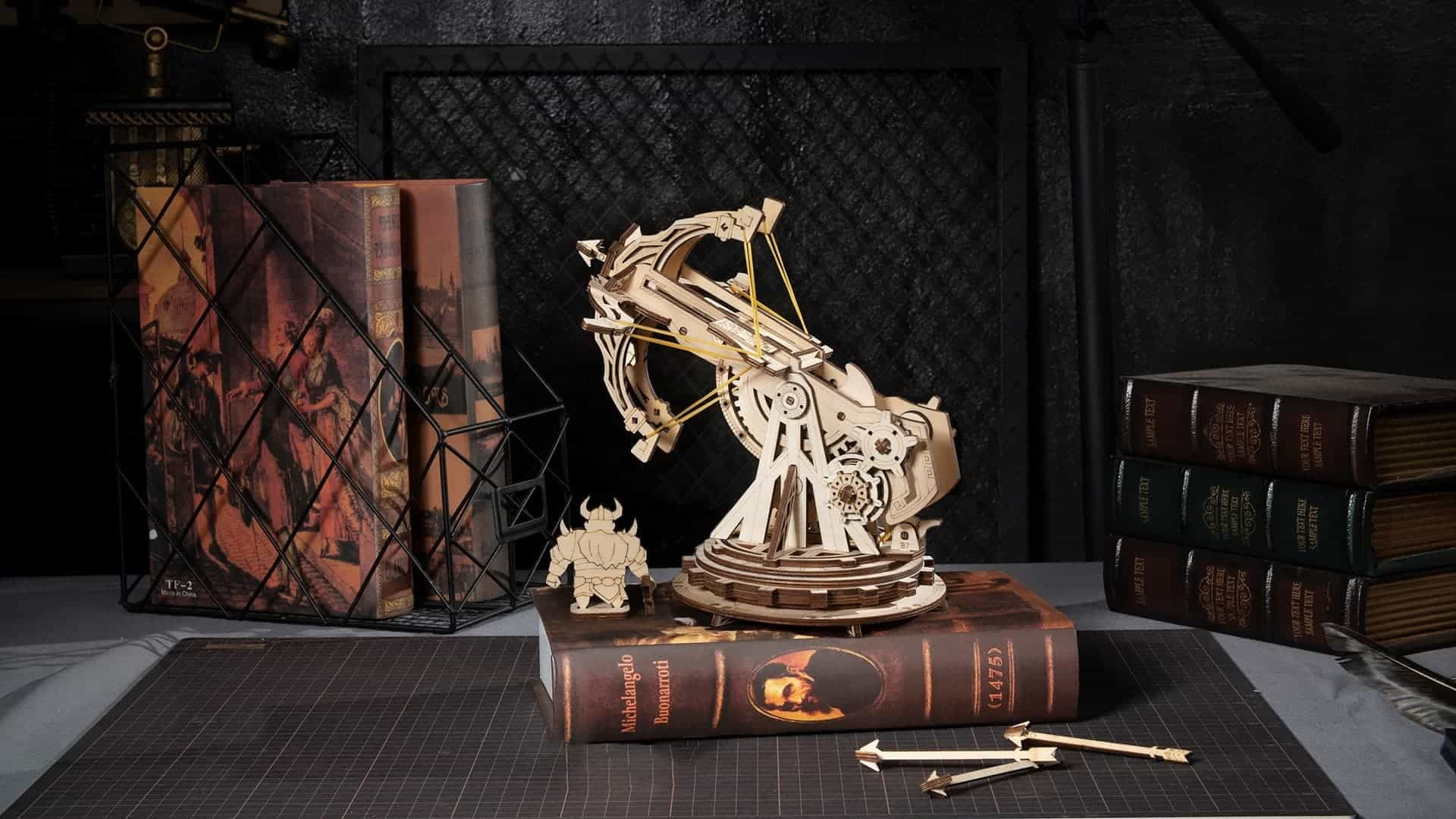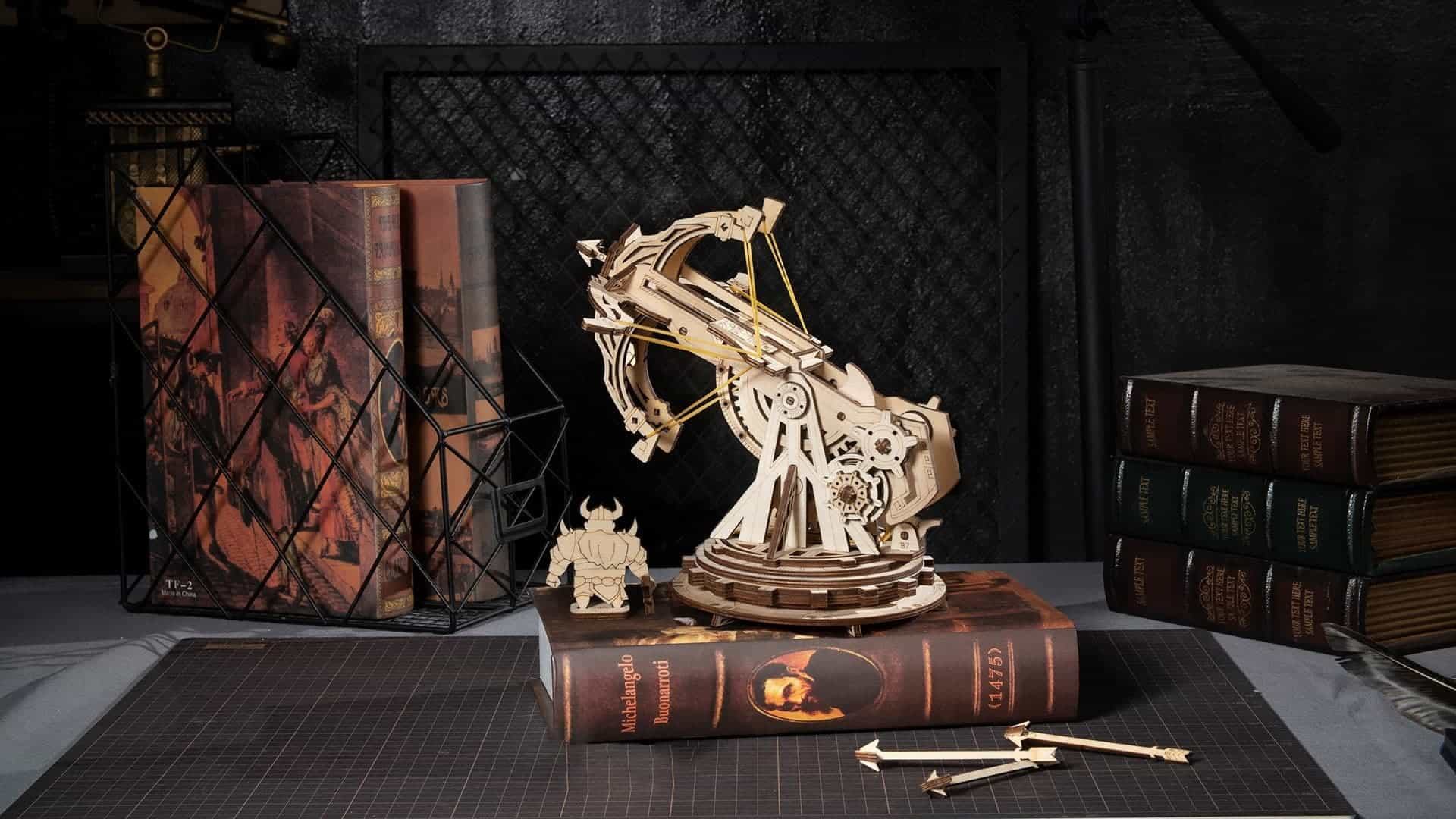 Exercise your Brain
Hands-on way to exercise logic thinking and fine mental skills. In this process,kids would be more patient and prudent! 
It brings tremendous sense of accomplishment and can show it off to friends and family.
Rewarding Assembly
The delicate model needs your patience and concentration. But the grand result will be rewarding.
Detailed Instruction Book
There are clear and understandable pictures and texts in the manual. Take out the corresponding numbered wooden pieces and assemble them as pictures.In addition, we also have a detailed assembly video, which is posted on the official YouTube account.
A Great Gift and Worthy of Display
A best gift to someone special  gift or home decor for anyone.It will make a memorable gift that will be cherished forever.No one will refuse such a fairy house gift!