ROKR Tilt-A-Whirl EA04
Items Included: Wooden Pieces
Number of Pieces: 280
Difficulty Level: ★★★★☆☆
Assembly Time: About 6h
Age: 14+
Package Size: 317*233*63.5mm
Assembly Size: 224*197*185mm
CLASSIC AMUSEMENT PARK FACILITY- With the curtain exterior decoration of the Gypsy Circus that traveled around Europe in the 18th century, it presents the amazing charm of uneven time and space.
Description
In 1583, Copenhagen, Denmark, the world's first carnival with regular exhibitions – Bakken amusement park was born. It brings enthusiasm and vitality to everyone who enjoys it.

Rokr combines creativity with classics to create a dazzling Carnival series with great retro beauty. Based on the transmission model and referring to the classic playing methods in the amusement park, it takes the space shuttle, rotating flying chair, and other facilities to the desktop. Each model can automatically run and enjoy the fun of the carnival.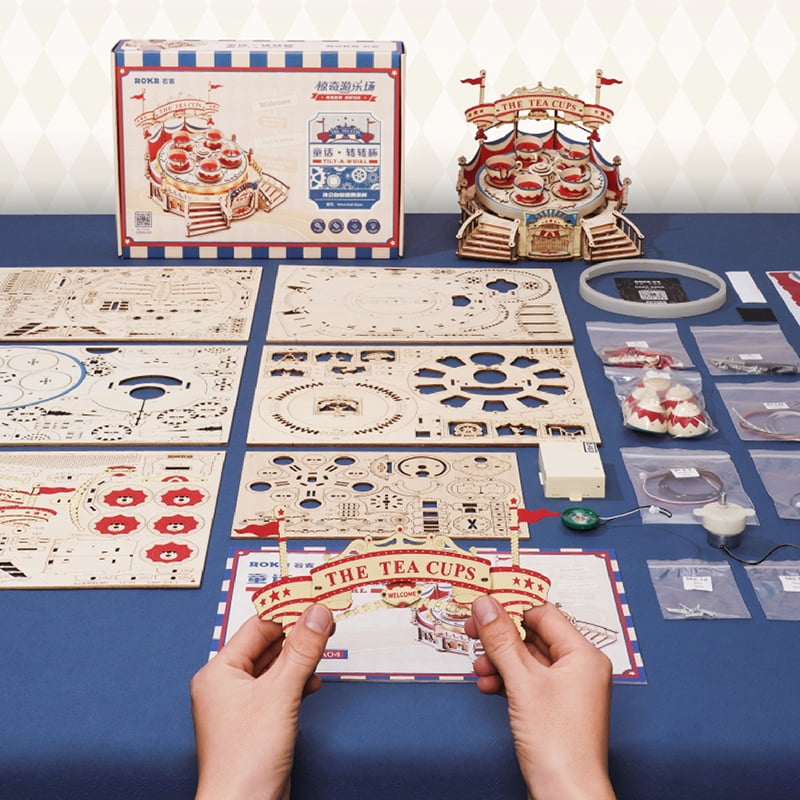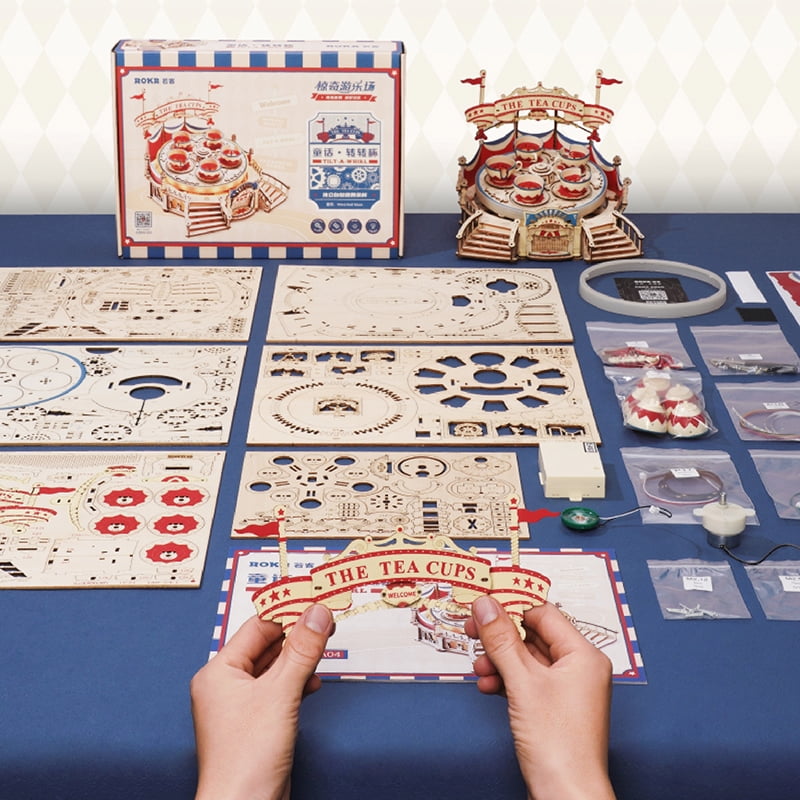 PACKAGE INCLUDED
Exquisite Package.
Pre-cut Wood Sheets.
Accessory Tools.
English Instruction Book.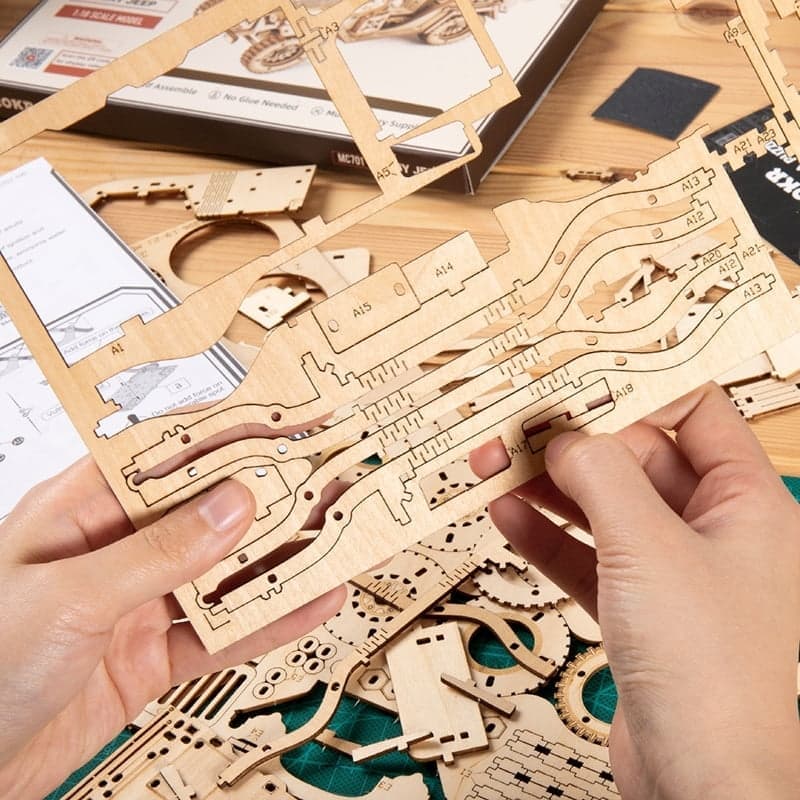 STEP 1
Open the package and take out the wooden parts, instructions and other accessories in turn.
Before assembly, please read the notice of the instruction firstly.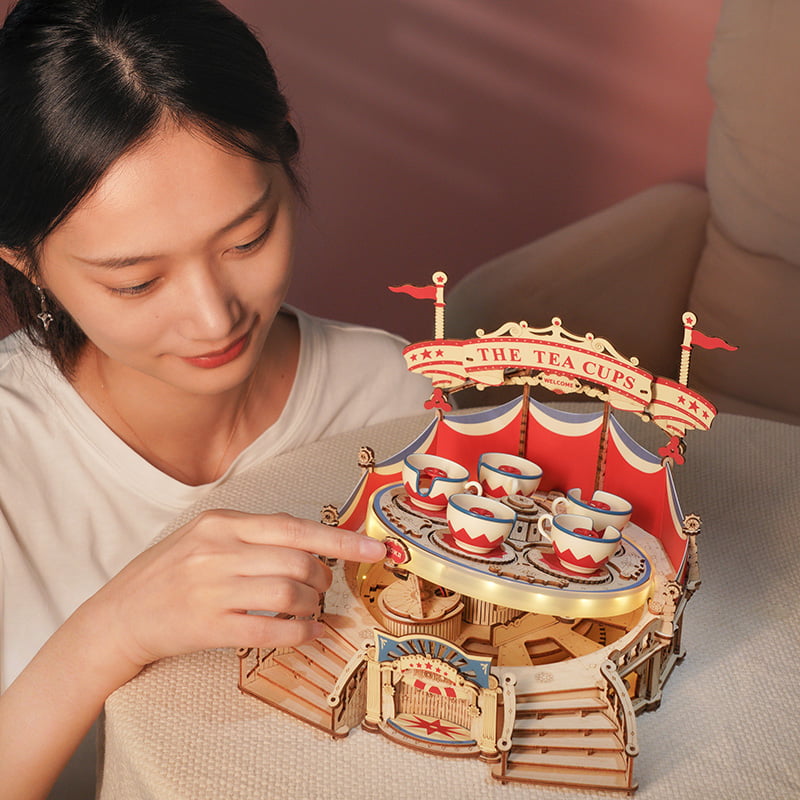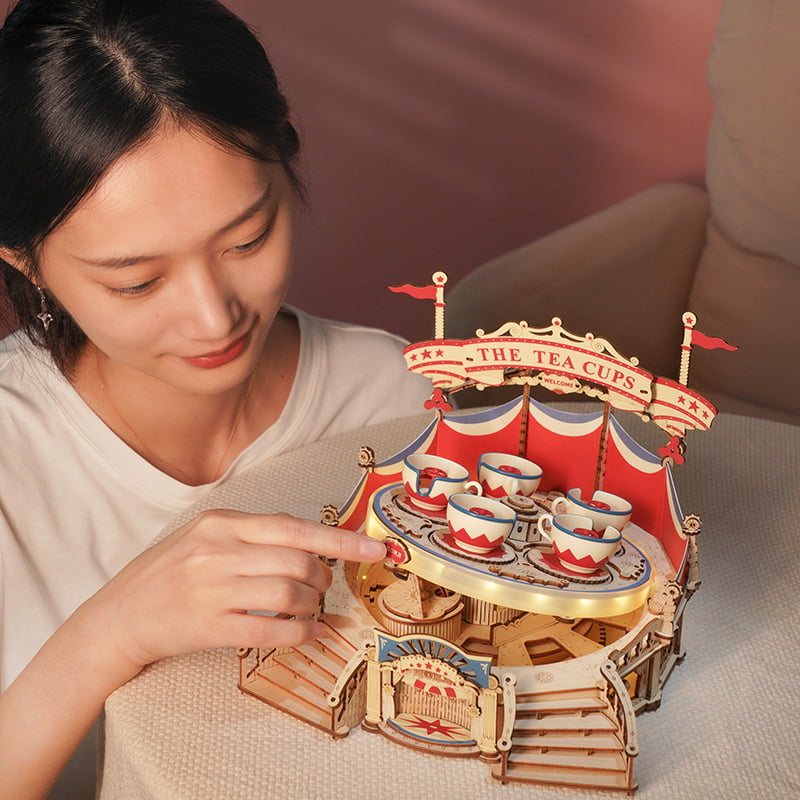 STEP 2
After assembly, press the switch lightly.
The model starts to rotate with the music playing.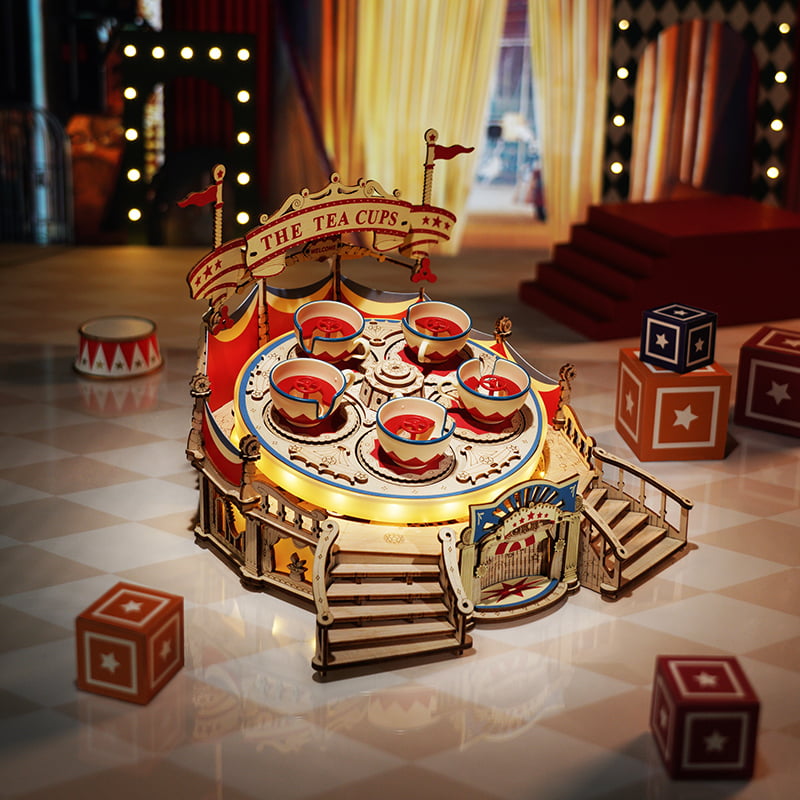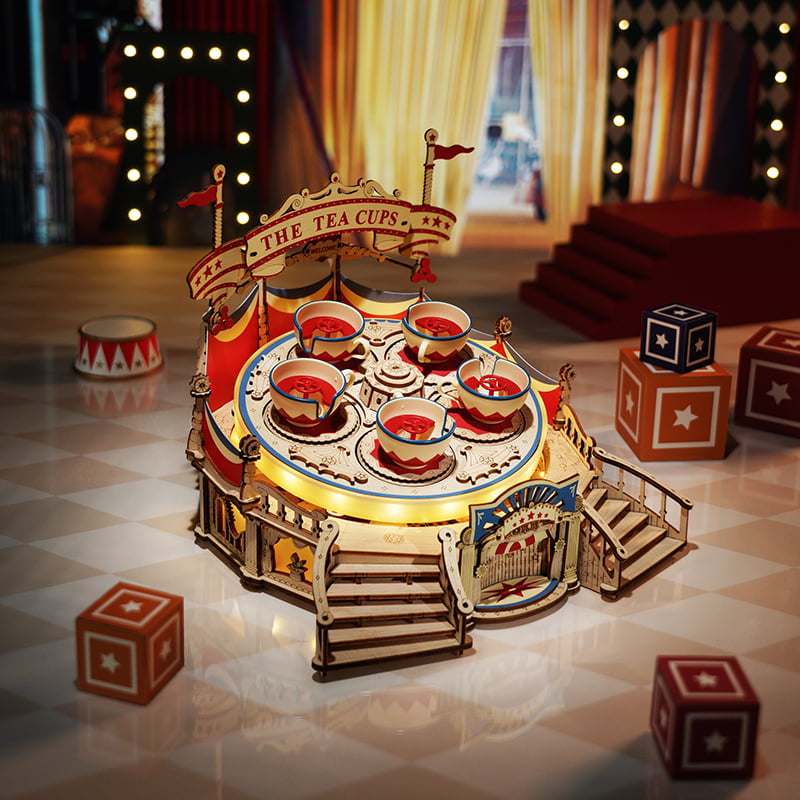 Take off the pieces carefully.

Some fragile pieces have spare ones to replace. 

Contact our customer service for free replacement parts.

Adhesive can be used if the decorative part (non-drive function part) breaks.
Check if there are assembly errors.

Press with the Tool A18.
Raw Materials & Technology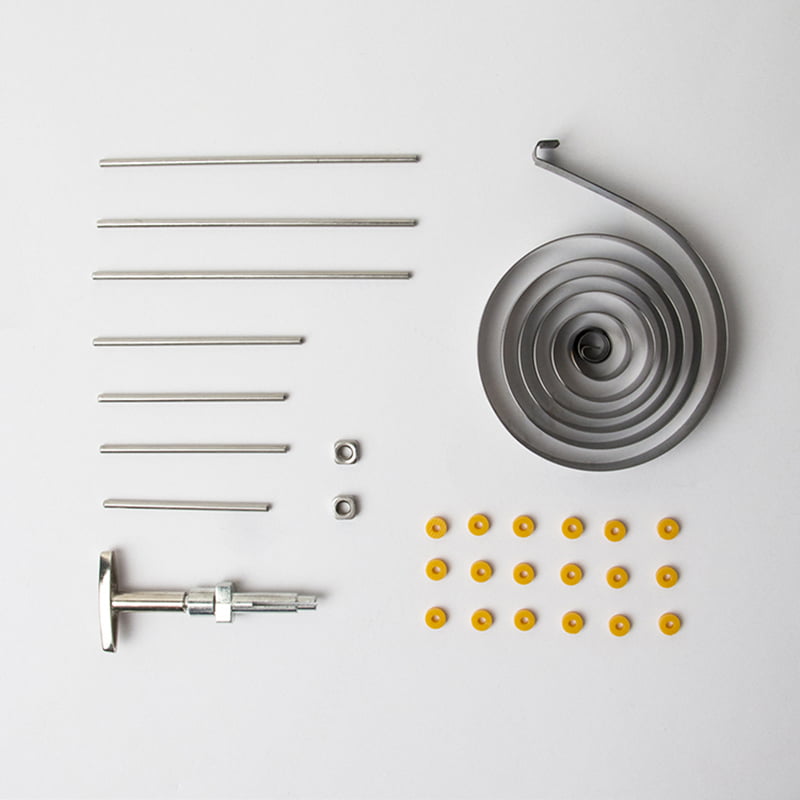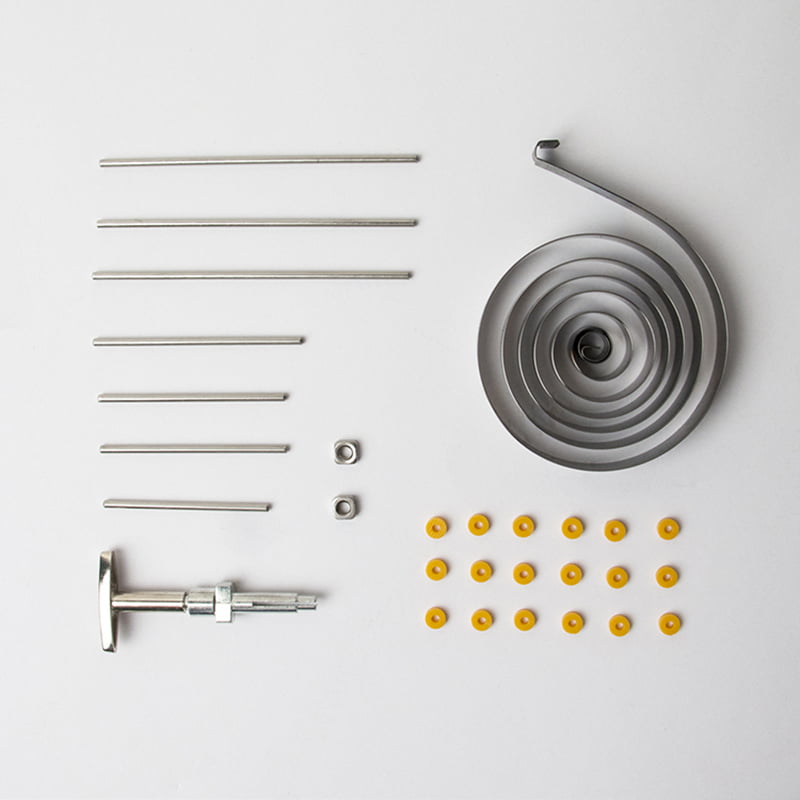 ROKR R & D team preferred customized parts for better durability.
Hundreds of suppliers from all over the world provide adaptive parts for a series of products, which are deeply customized to meet the design functions.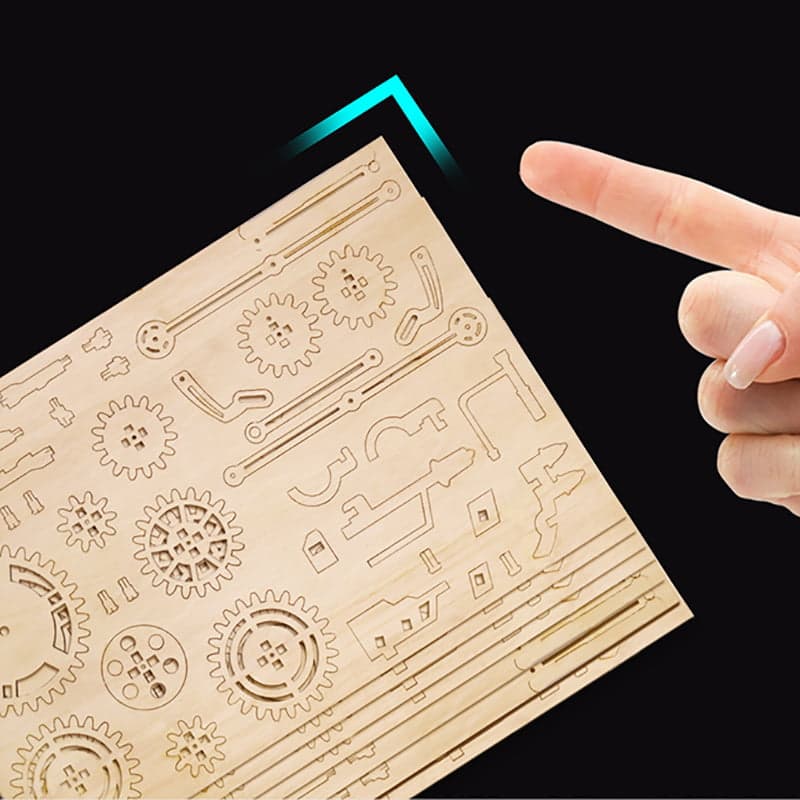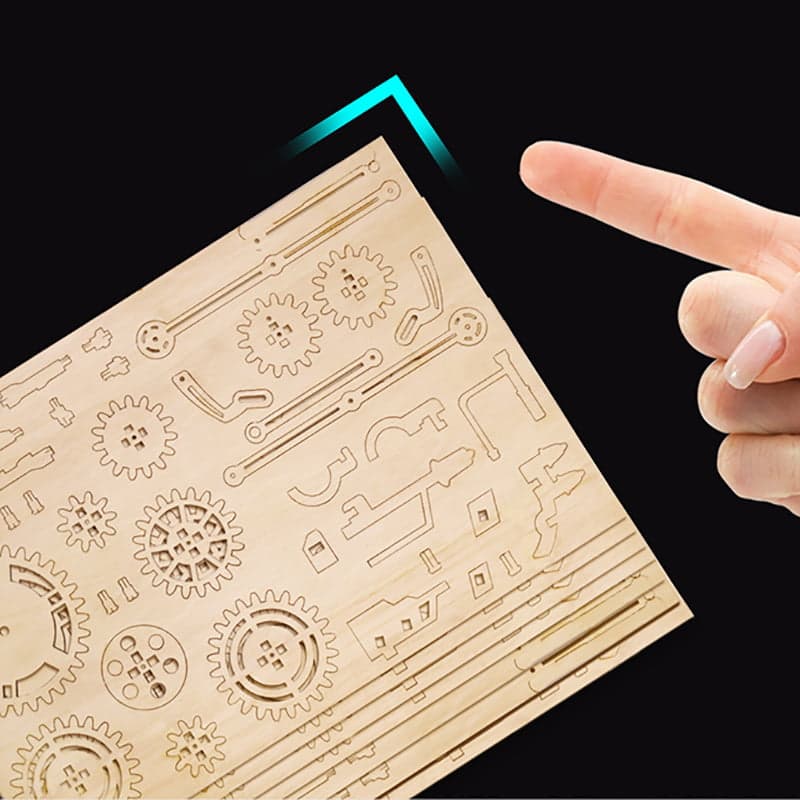 High precision steady-state laser cutting is adopted, and the process error is controlled within 5um, which is equivalent to 1 / 20 hair diameter.
Guarantee that all parts can fully fit and assemble, and each bayonet fits tightly.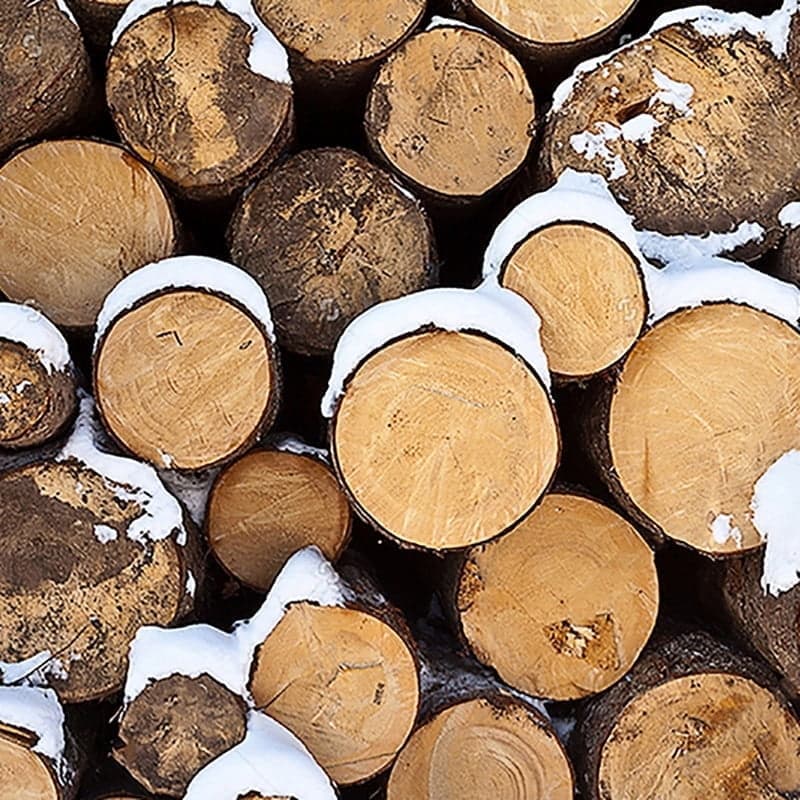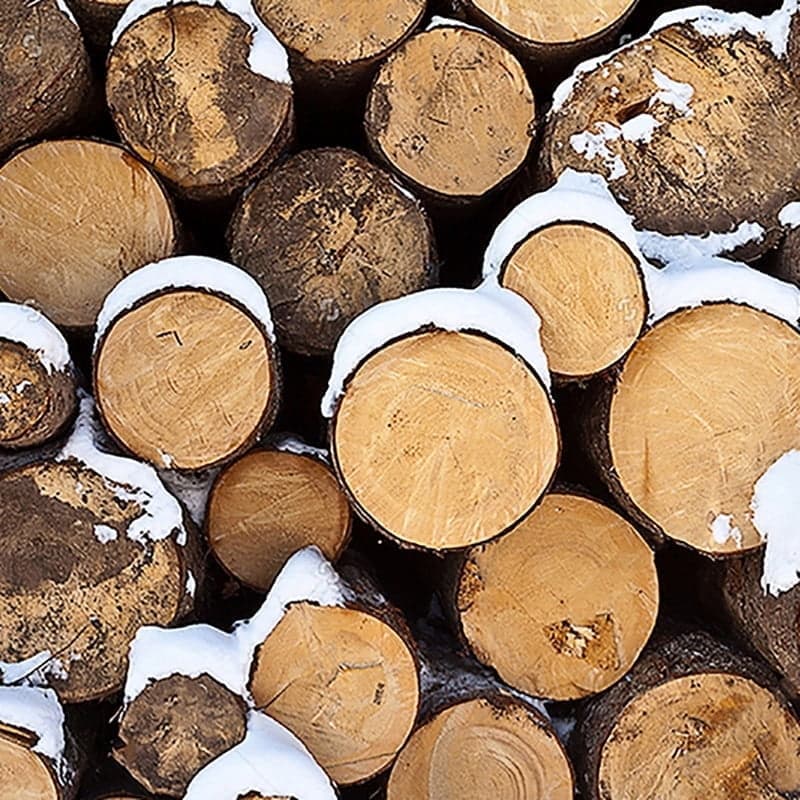 We choose basswood from the high latitude of the northern cold zone, which is strong and durable.
The wood grain is fine and uniform, showing silk luster, layered, wear-resistant, corrosion-resistant and not easy to crack.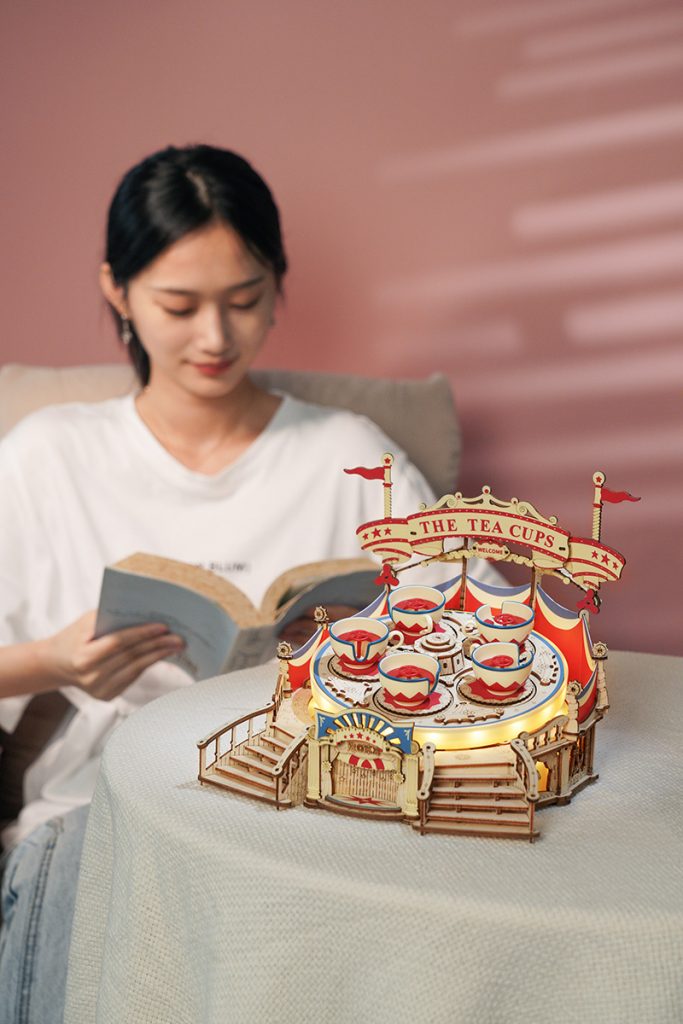 Detailed Instruction Book
There are clear and understandable pictures and texts in the manual. Take out the corresponding numbered wooden pieces and assemble them as pictures. In addition, we also have a detailed assembly video, which is posted on the official YouTube account.
Exercise your Brain
Hands-on way to exercise logic thinking and fine mental skills. In this process, kids would be more patient and prudent! 
It brings tremendous sense of accomplishment and can show it off to friends and family.
A Great Gift and Worthy of Display
The best gift to someone special or home decor for anyone. It will make a memorable gift that will be cherished forever. No one will refuse such a fairy house gift!
Rewarding Assembly
The delicate model needs your patience and concentration. But the grand result will be rewarding.
Enjoying both the process of creation and the final result itself is a source of joy and pride.