ROKR Victorian Lantern AMK61
Items Included: Wooden Pieces, Inner machine(Wind-up spring) Accessories, etc
Number of Pieces: 210
Difficulty Level: ★★★★☆☆
Assembly Time: About 4.5h
Age: 14+
Assembly Size: 140*115*300 mm
Package Size: 400*234*51 mm
MUSICAL LANTERN – The 3D puzzle combines a music box and a vintage lantern. Carved with elegant Victorian architecture, it has a sturdy handle for carrying or hanging. Once finished, the kit will rotate and play "You Light Up My Life" upon wind up.
Description
ROKR Victorian Lantern

 

Story
ROKR Victorian Lantern was inspired by the Medieval Tudor Lantern back in the 15 century. Retro and Exquisite Design with a Led Light inside the Pavilion structures. Also, there is a beautiful melody playing when wound up.
The tube in the acrylic lampshade will give warm white light, meaning warmth and care; because of you, my life has light.
The lamp holder is inscribed with Tolstoy's words: It is not beauty that endears, it&aposs love that makes us see beauty.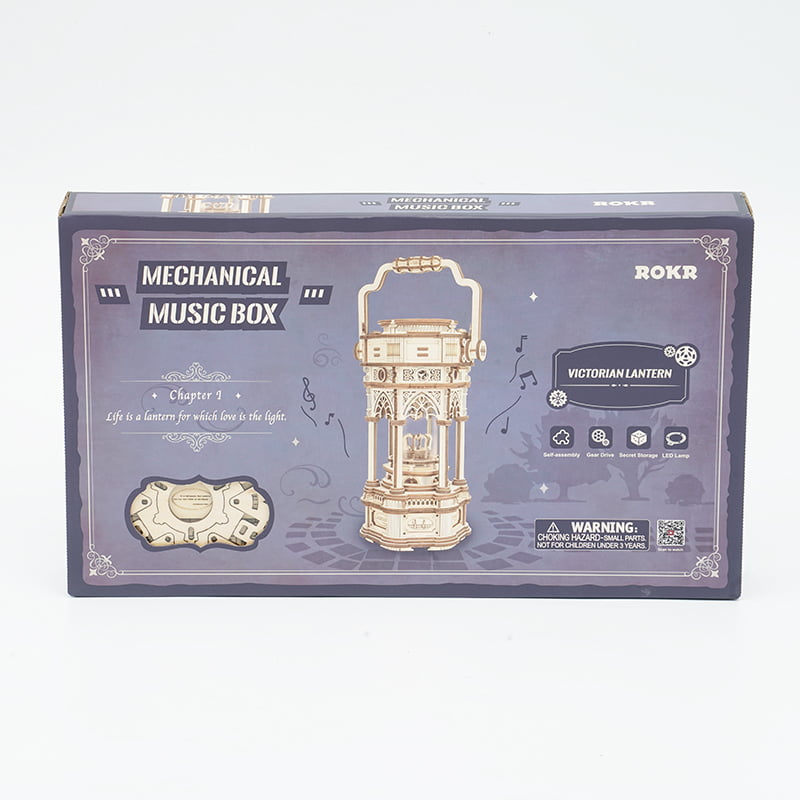 PACKAGE INCLUDED
Exquisitel Package.
Pre-cut Wood Sheets.
Accessory Tools.
English Instruction Book.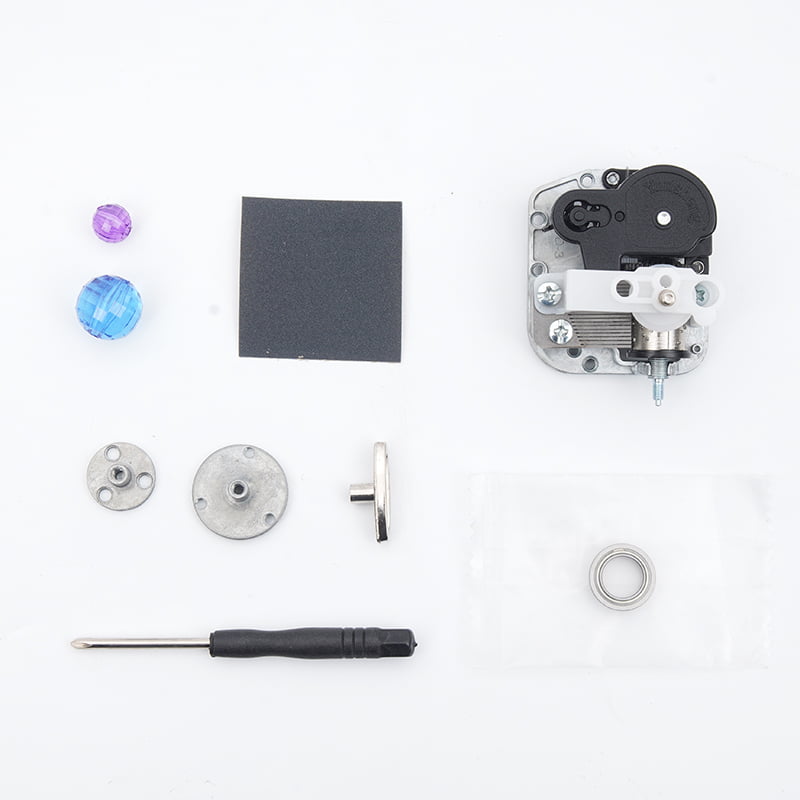 STEP 1
Open the package and take out the wooden parts, instructions and other accessories in turn.
Before assembly, please read the notice of the instruction firstly.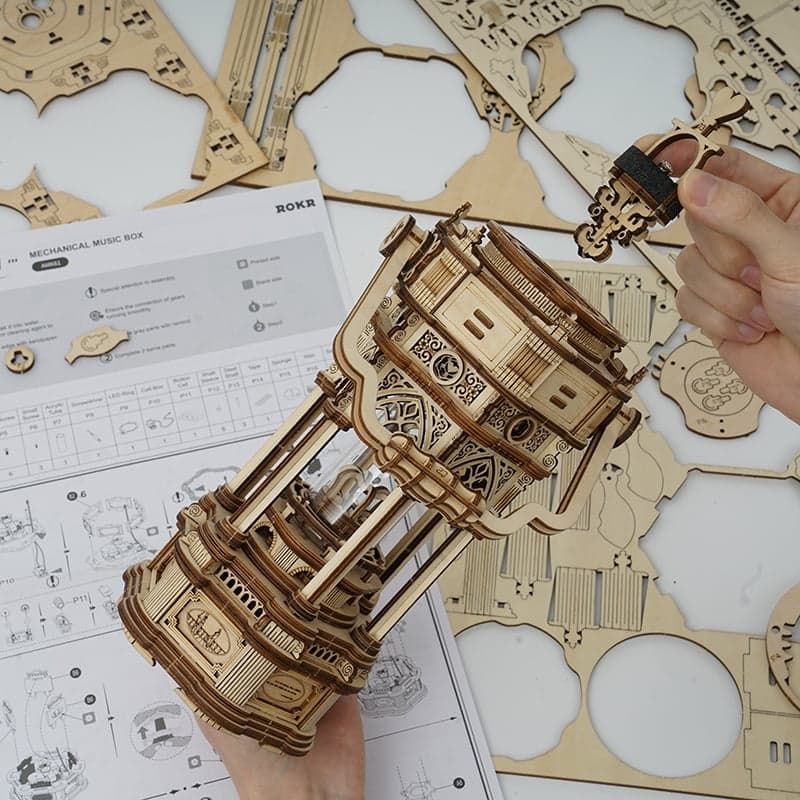 STEP 2
Pick out the wooden pieces as steps shown.
Pre-cut wooden board will be easy to pop the individual pieces out of the sheets.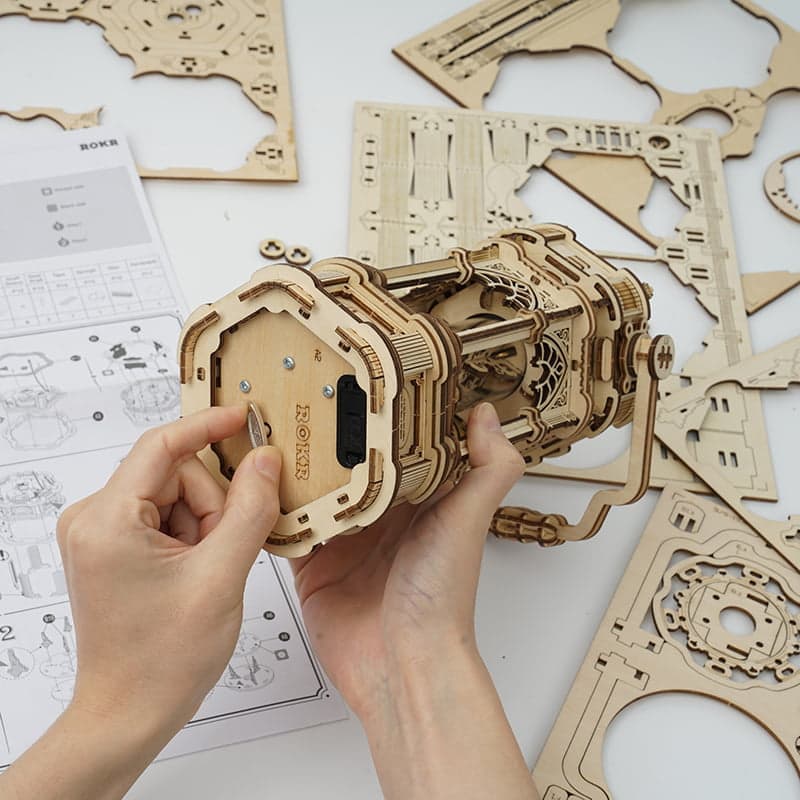 STEP 3
Wind up and it will play on beautiful melody!Three bi-planes can fly around the air contrl tower.Now,play it with your family!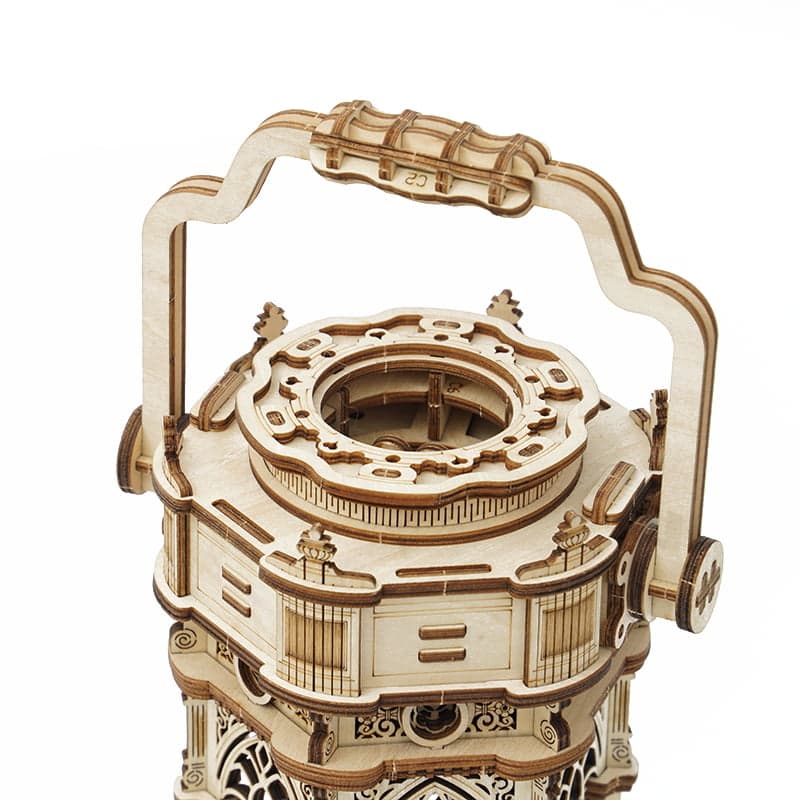 Hidden Ring Box
Rotate the top circle, and the secret storage will expose itself. You can keep rings or small items in it to surprise your love. It also has a sturdy handle to carry or hang.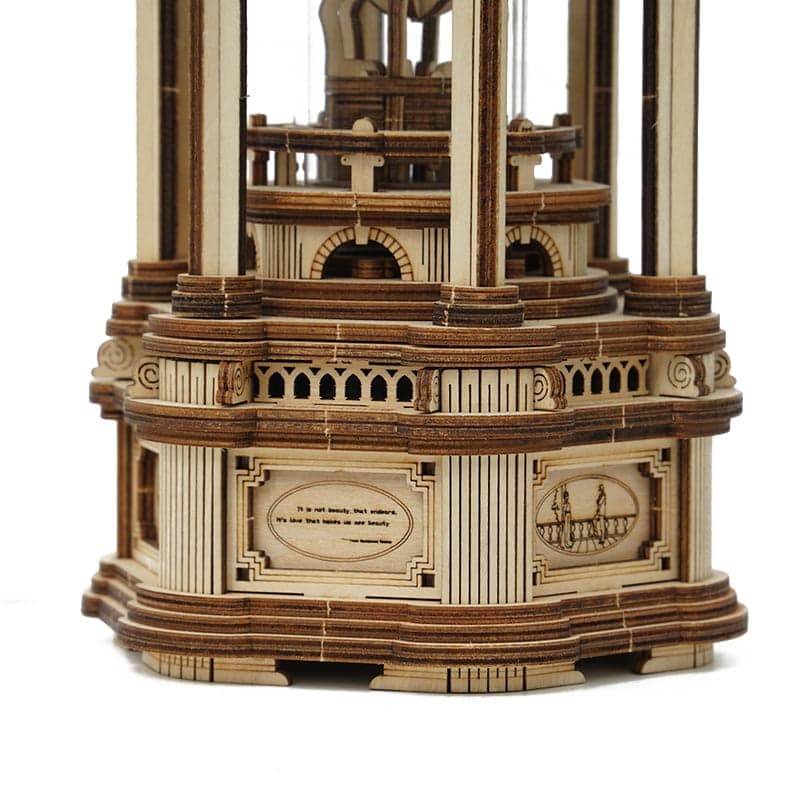 Laser-cut Qoute
On the bottom, it's laser cut with a saying by the famous writer of 19th, Leo Tolstoy: "It is not beauty that endears, it's love that makes us see beauty."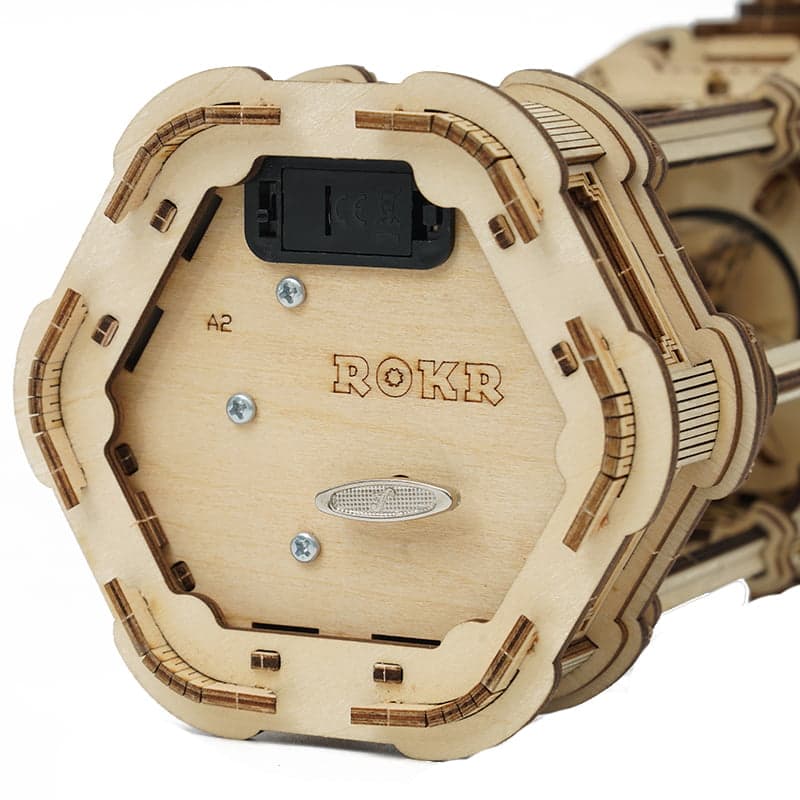 Wind-up Key
The music box is powered by gear trains and wind-up springs. No battery is needed, see how mechanical gears work with the beautiful tune after finished.
Raw Materials & Technology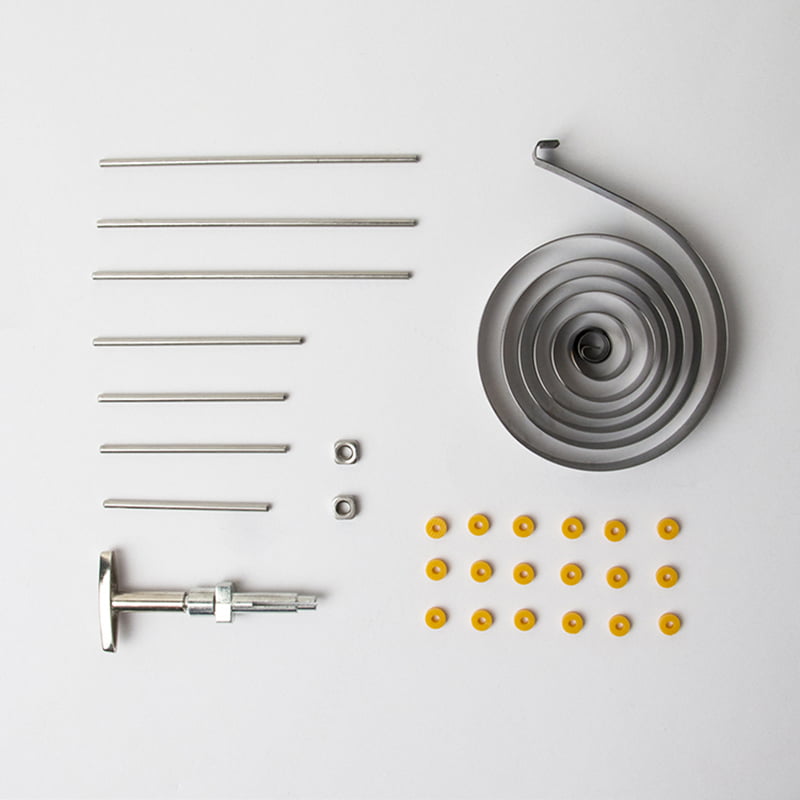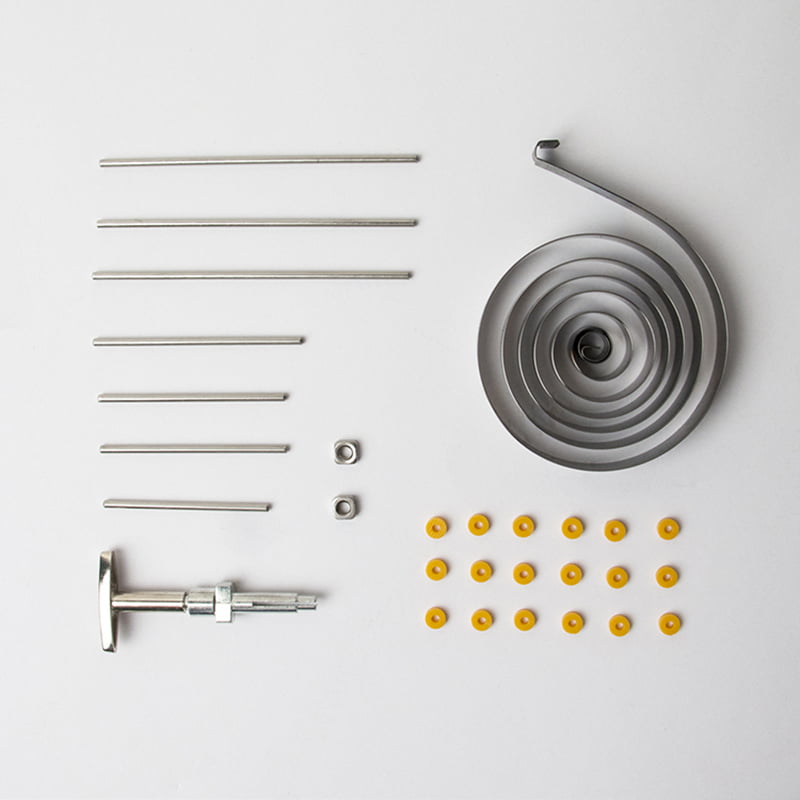 ROKR R & D team preferred customized parts for better durability.
Hundreds of suppliers from all over the world provide adaptive parts for a series of products, which are deeply customized to meet the design functions.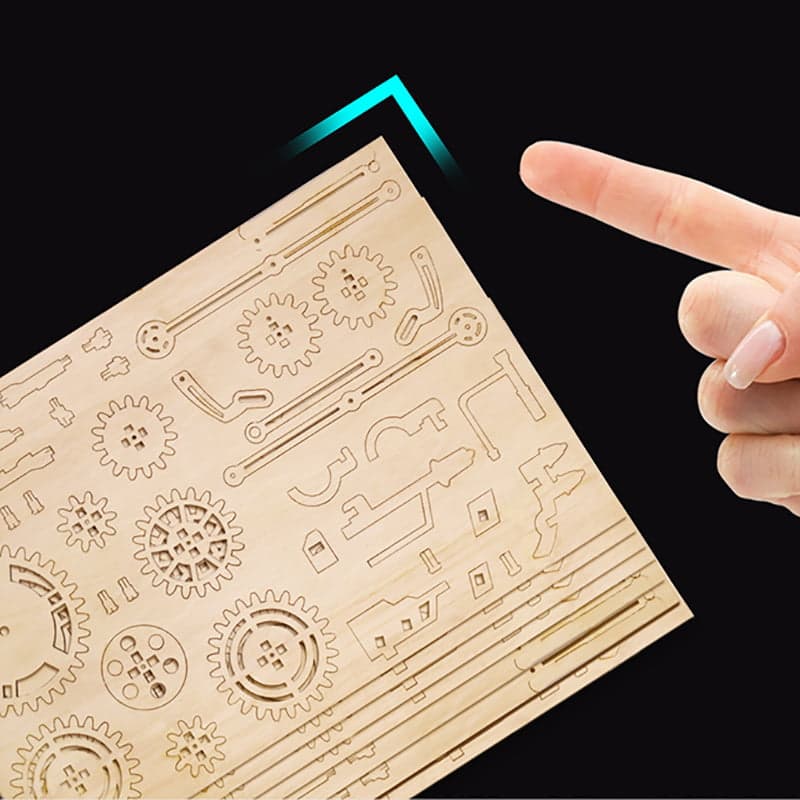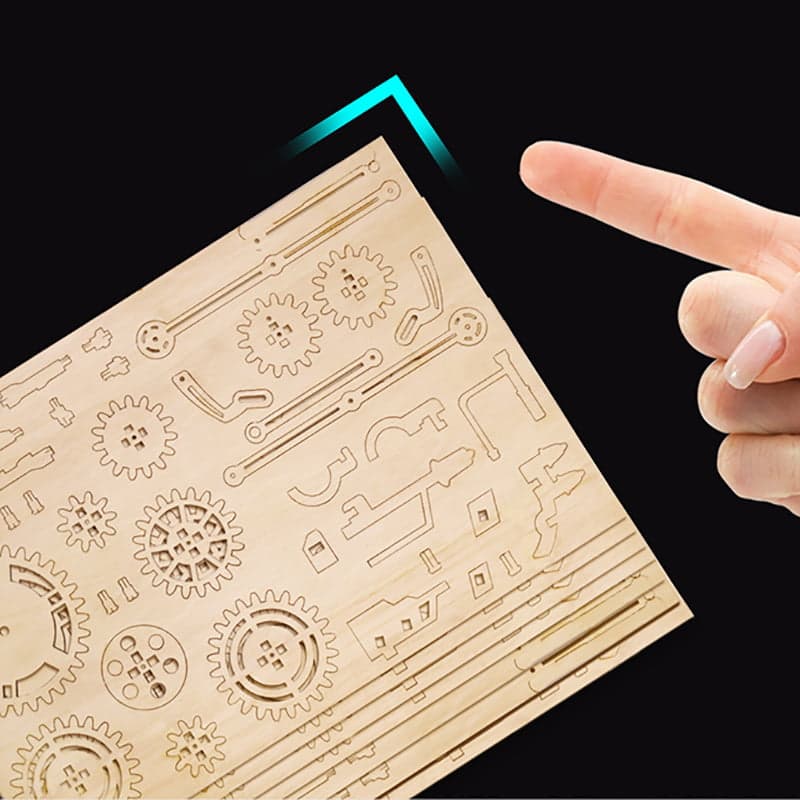 High precision steady-state laser cutting is adopted, and the process error is controlled within 5um, which is equivalent to 1 / 20 hair diameter.
Guarantee that all parts can fully fit and assemble, and each bayonet fits tightly.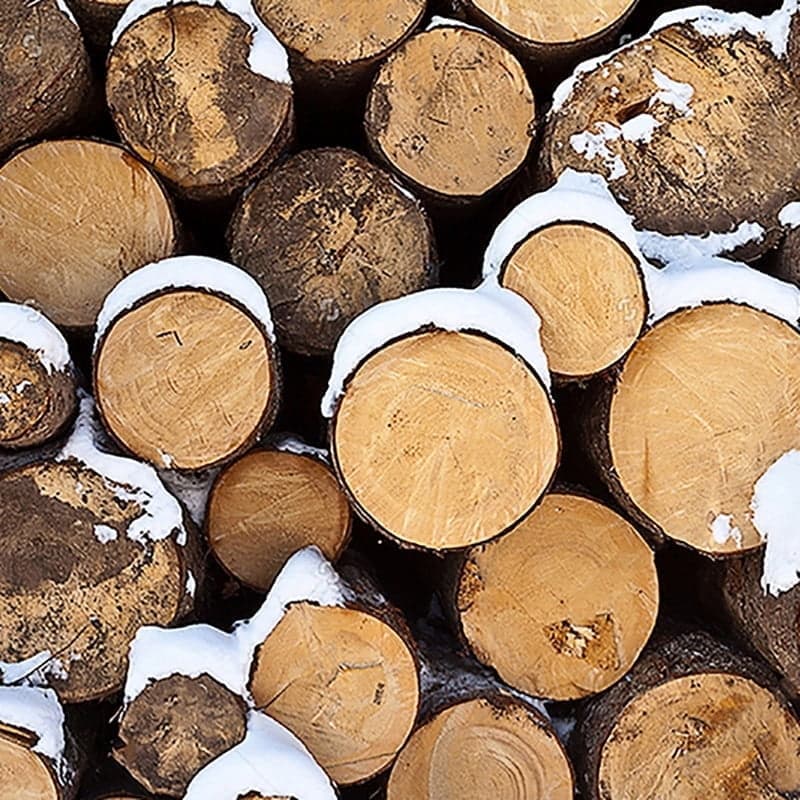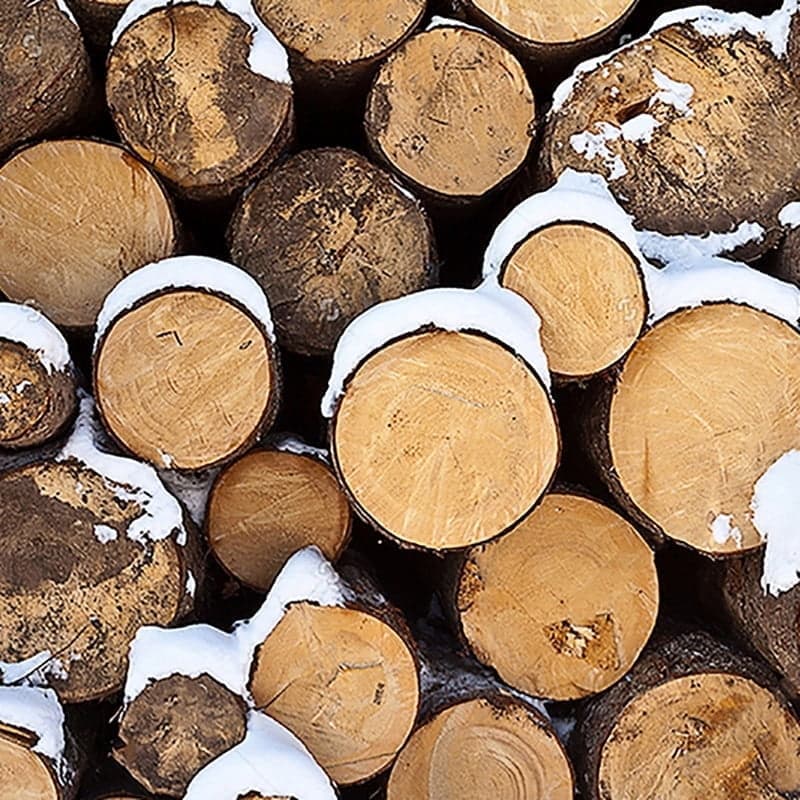 We choose basswood from the high latitude of the northern cold zone, which is strong and durable.
The wood grain is fine and uniform, showing silk luster, layered, wear-resistant, corrosion-resistant and not easy to crack.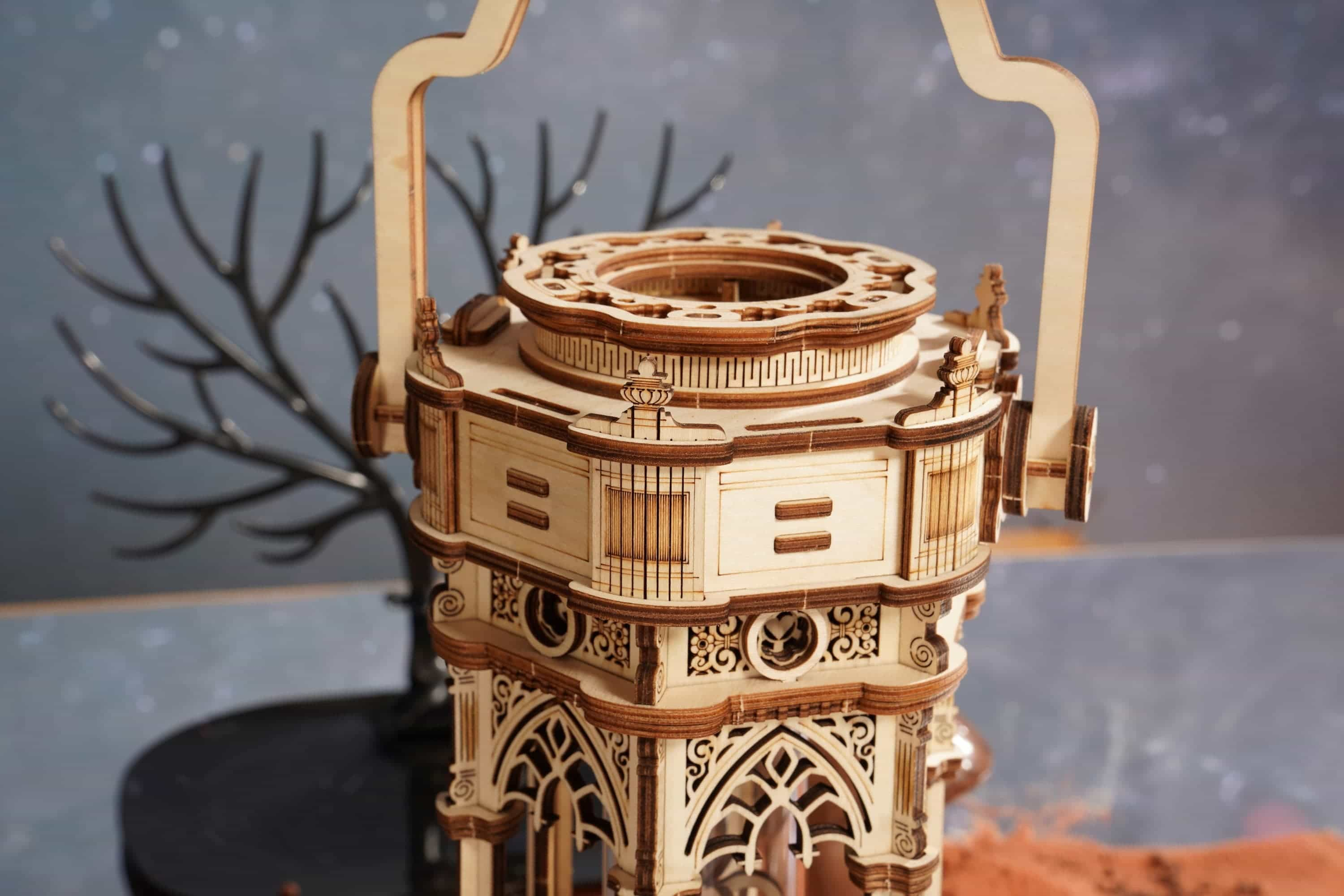 Detailed Instruction Book
There are clear and understandable pictures and texts in the manual. Take out the corresponding numbered wooden pieces and assemble them as pictures.In addition, we also have a detailed assembly video, which is posted on the official YouTube account.
Exercise your Brain
Hands-on way to exercise logic thinking and fine mental skills. In this process,kids would be more patient and prudent! 
It brings tremendous sense of accomplishment and can show it off to friends and family.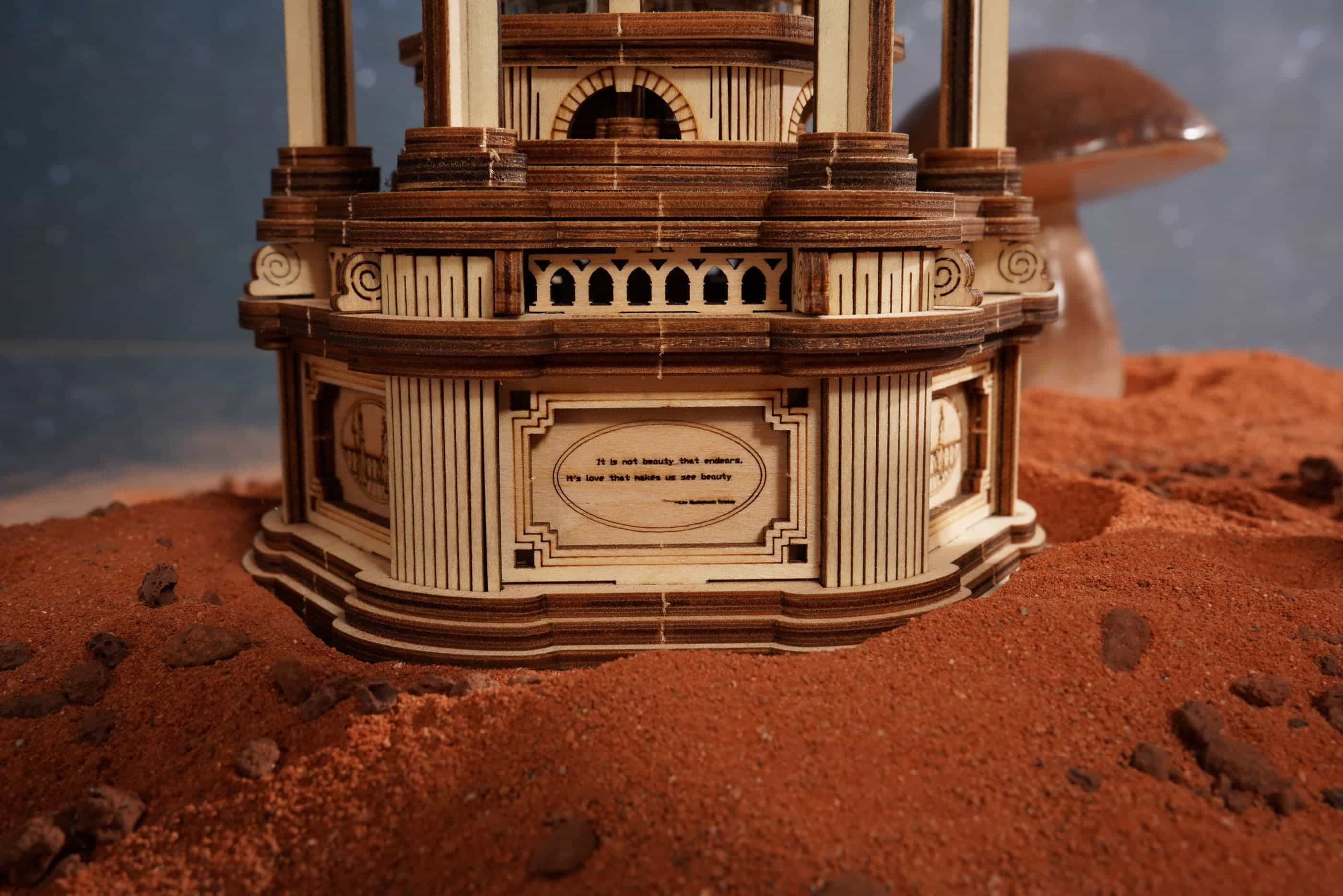 Rewarding Assembly
The delicate model needs your patience and concentration. But the grand result will be rewarding.
A Great Gift and Worthy of Display
A best gift to some special gift or home decor for anyone.It will make a memorable gift that will be cherished forever.No one will refuse such a fairy house gift!