ROKR Walking T-rex D210
Items Included: Wood, Plywood,etc
Number of Pieces: 85
Difficulty Level: ★★★☆☆☆
Assembly Time: About 2h
Age: 12+
Assembly Size: 315*120*225mm
Package Size: 310*230*51mm
HIGH-QUALITY DINO TOY – This mighty dinosaur toy is made from non-toxic and durable plywood tough enough to withstand playtime. Unlike the inferior quality dinosaur toys or action figures, our dinosaur action figure is made with a high level of attention to detail. The product is placed in a well-designed box that will surprise you when you open the box.
Description
ROKR Walking T-rex Story
In 2007, rokr developed and manufactured the world's first wooden DIY Electric Tyrannosaurus Rex that can walk, bite and bark. Integrate machinery and art to open the era of 3D wooden puzzle toys. Rokr wooden DIY Electric dinosaur series has three control modes: remote control, light control, and sound control. It uses the transmission structure to achieve walking, bending, biting, and roaring. Here's a monologue from the dinosaur: 
Hi! Nice to meet you! My name is T-Rex, and I was born in 2009. I have had lots of little friends all over the world. Do you want to play with me?
First, you should assemble me carefully under the instruction with patience.

After completed, you can control me.

I can be Walking, Roaring, and Swing by your sound control.
Let's play together!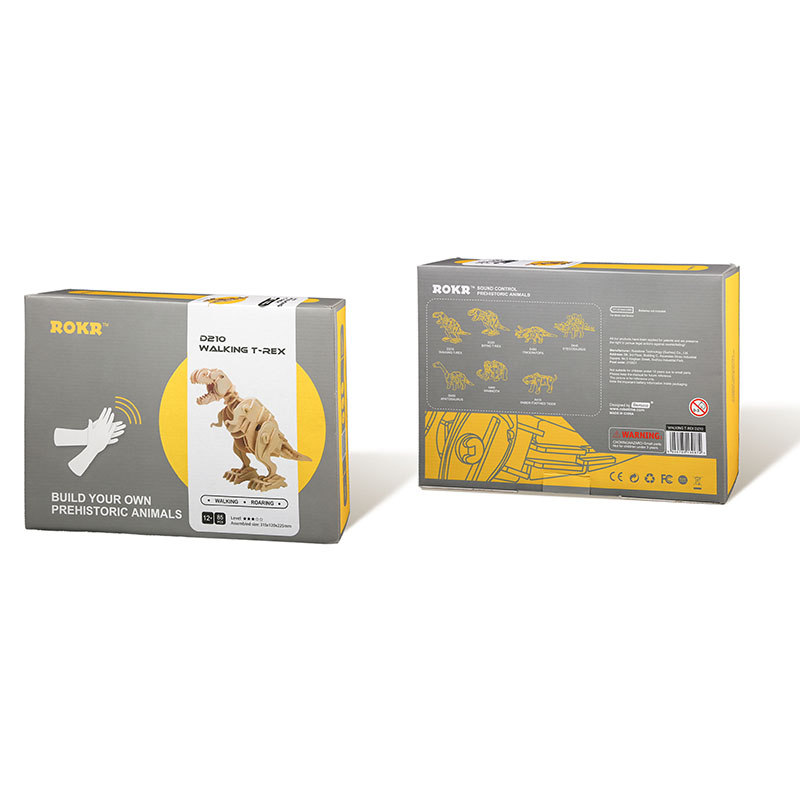 PACKAGE INCLUDED
Exquisite Package.
Pre-cut Wood Sheets.
Accessory Tools.
English Instruction Book.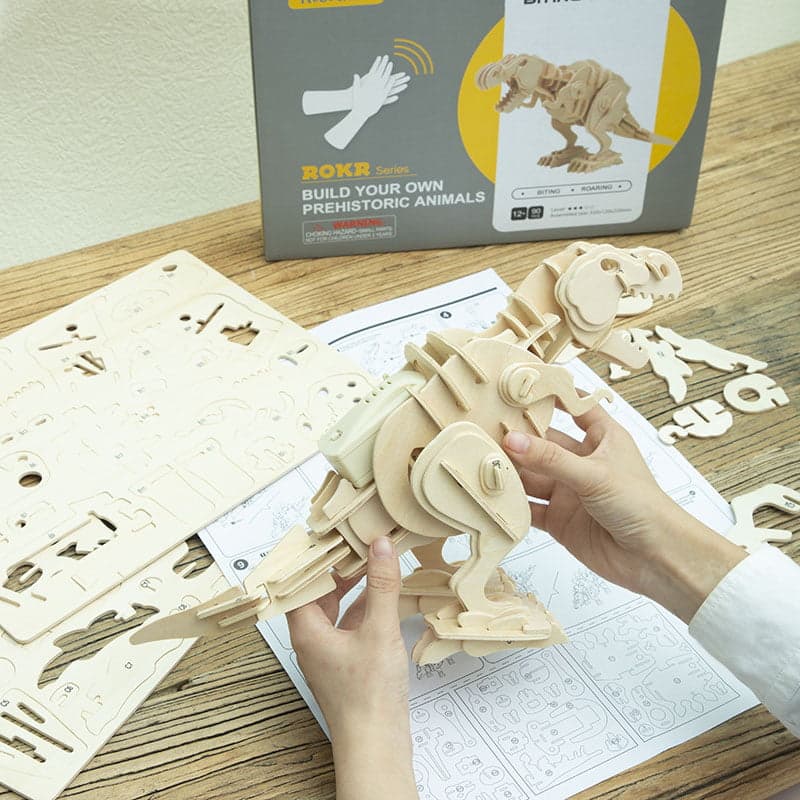 STEP 1
Pick out the wooden pieces as steps shown.
Find out the corresponding parts and small tools according to the instructions  to start assembly.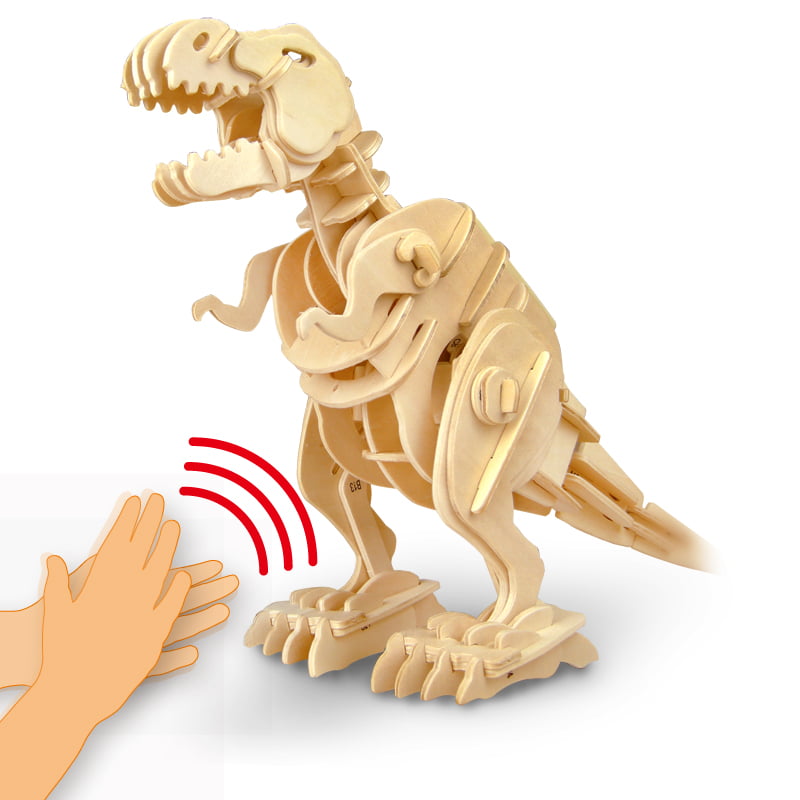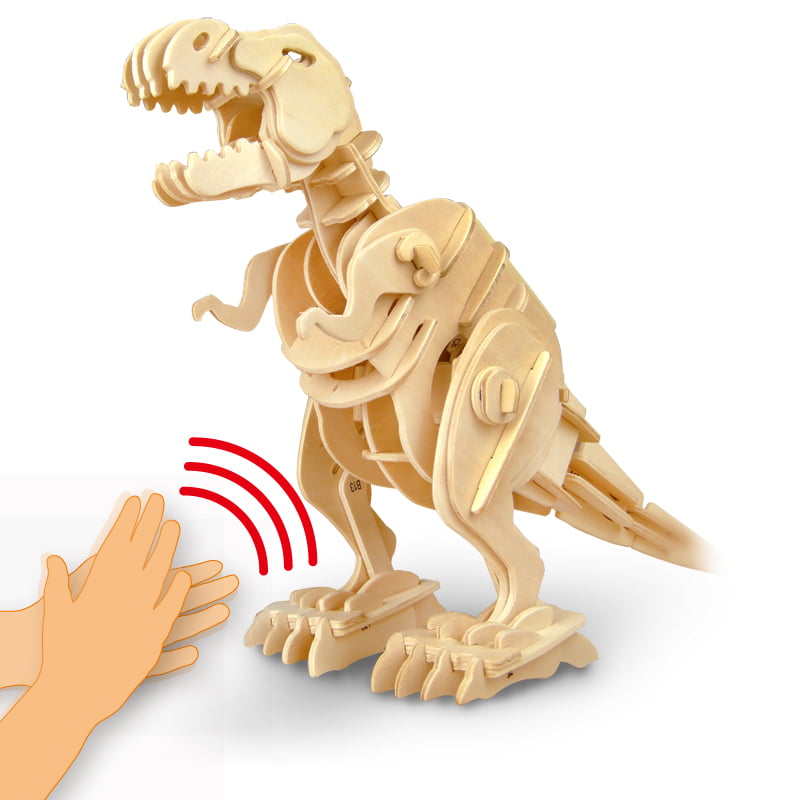 STEP 2
Complete it! Slide the switch and it will walk straightly and make sounds!
Clap Once: T-rex will move forward

Continuous hand-clapping 2 times: T-Rex can go right

Continuous hand-clapping 3 times: T-Rex can go left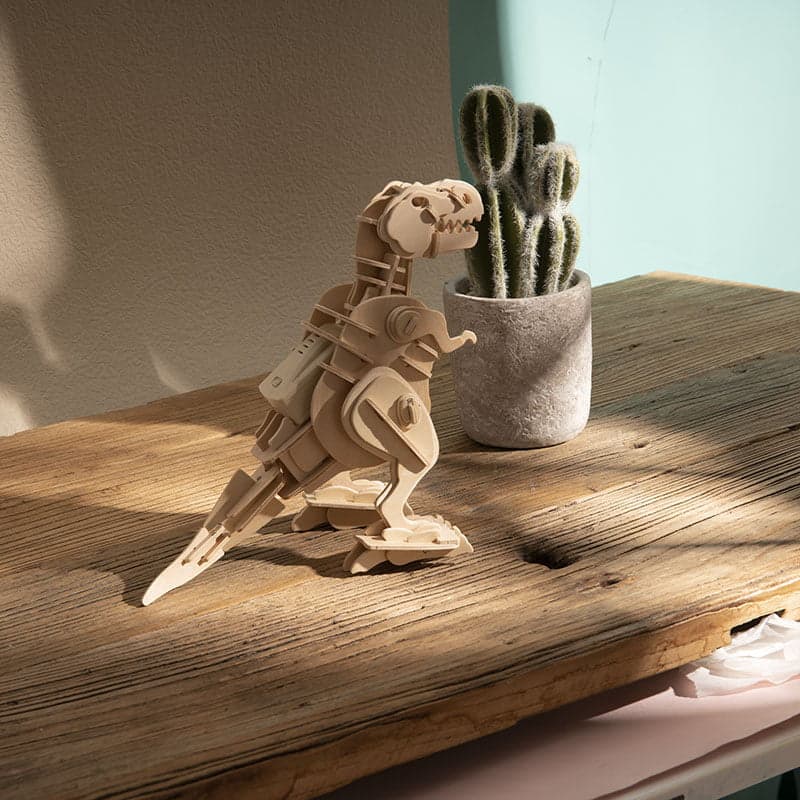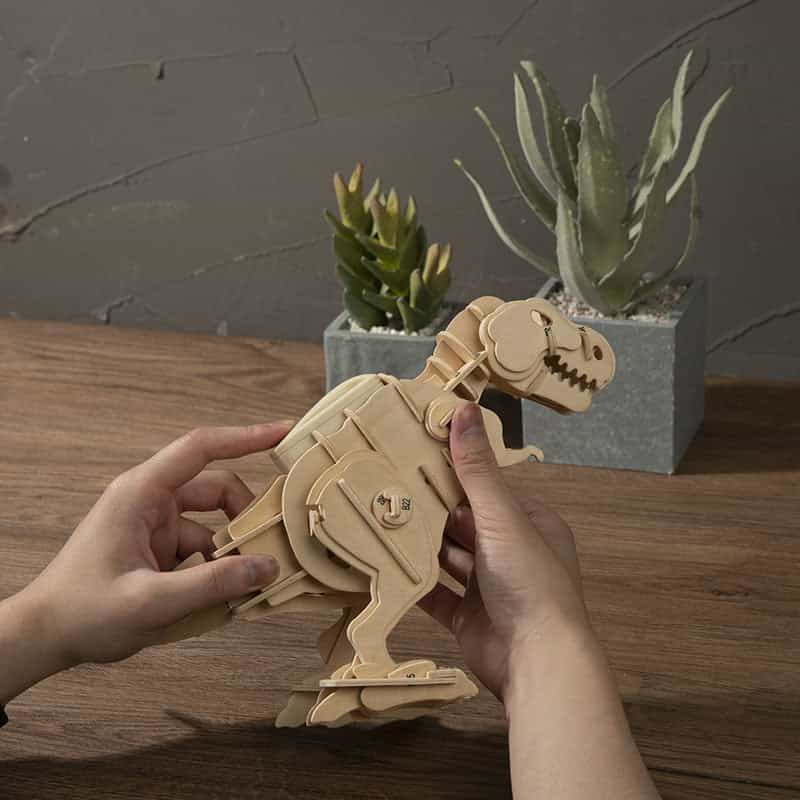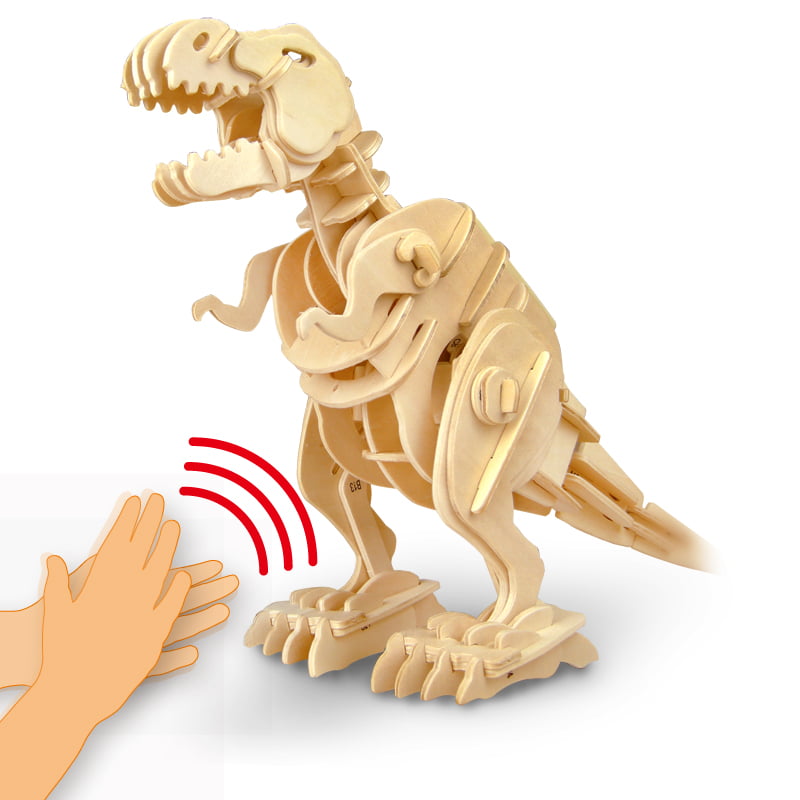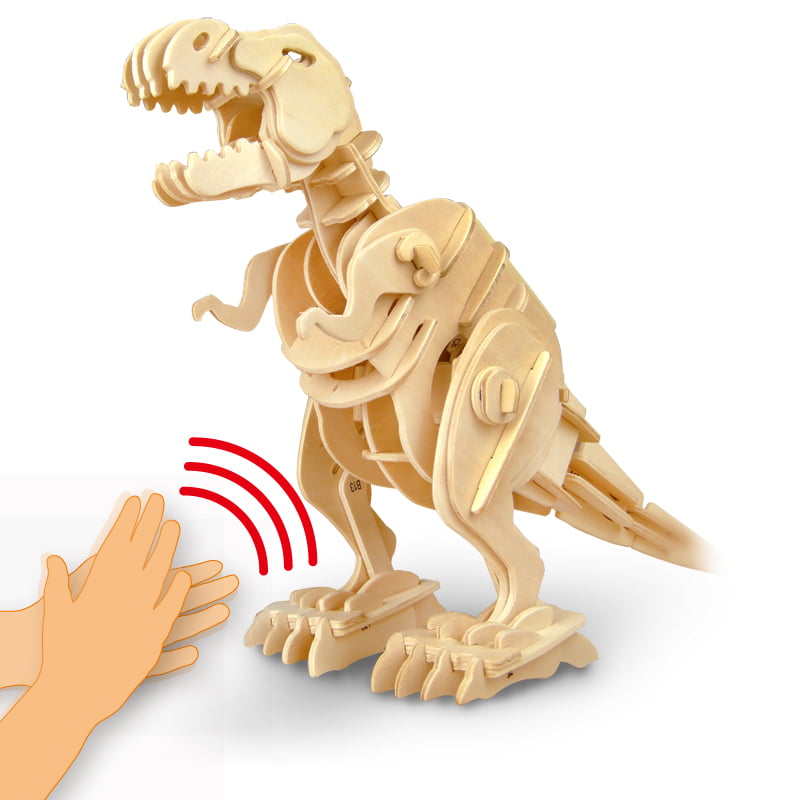 Be able to walk, roar or even bite
Raw Materials & Technology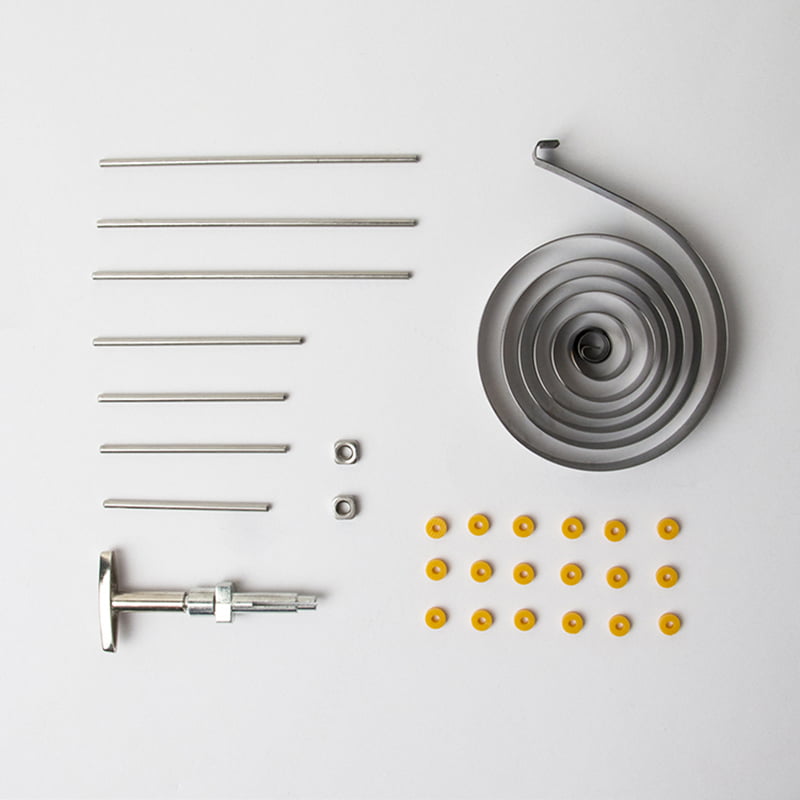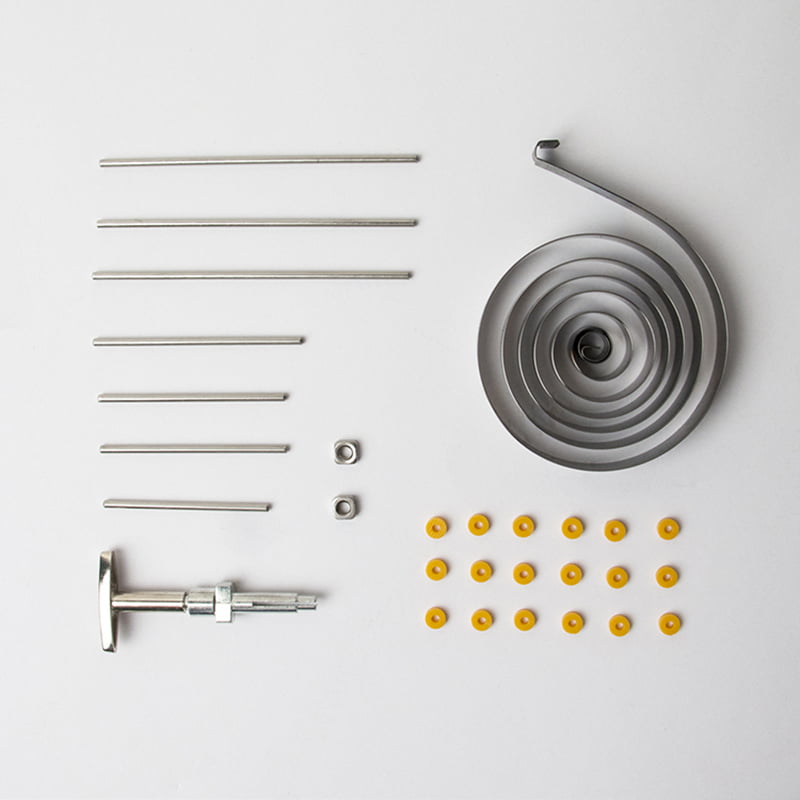 ROKR R & D team preferred customized parts for better durability.
Hundreds of suppliers from all over the world provide adaptive parts for a series of products, which are deeply customized to meet the design functions.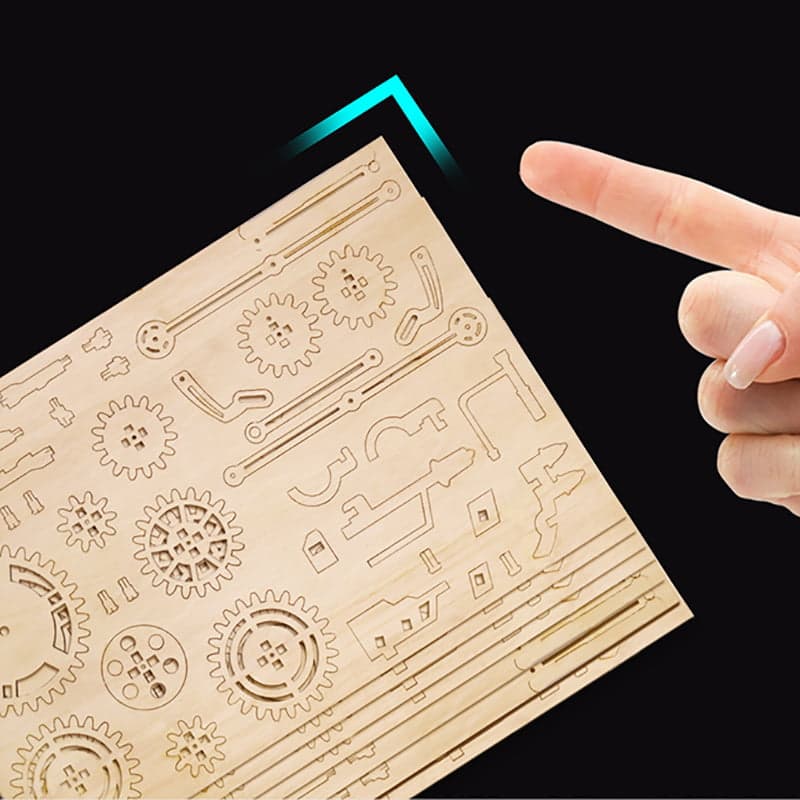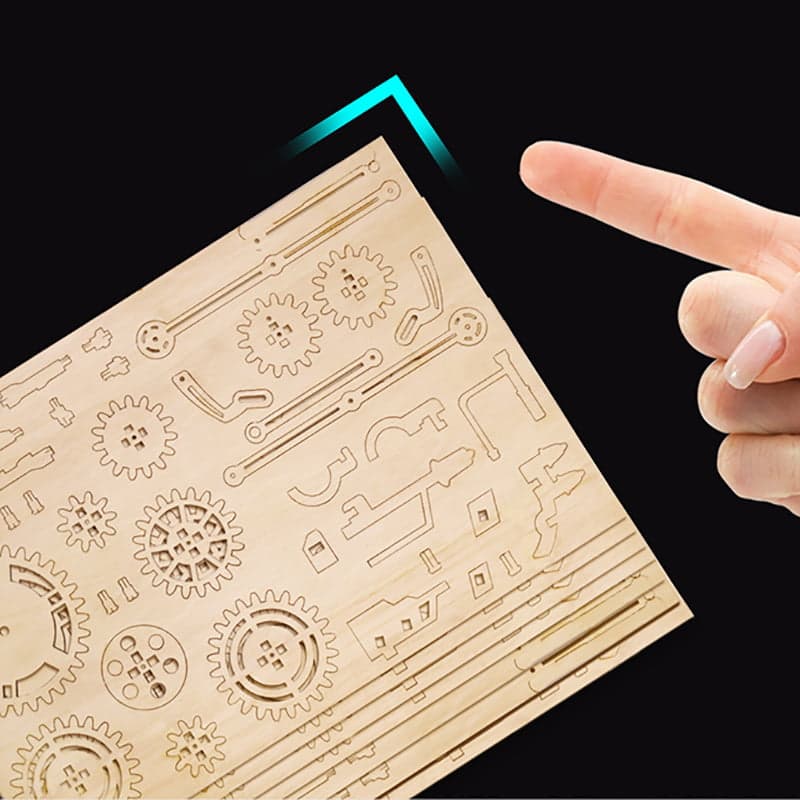 High precision steady-state laser cutting is adopted, and the process error is controlled within 5um, which is equivalent to 1 / 20 hair diameter.
Guarantee that all parts can fully fit and assemble, and each bayonet fits tightly.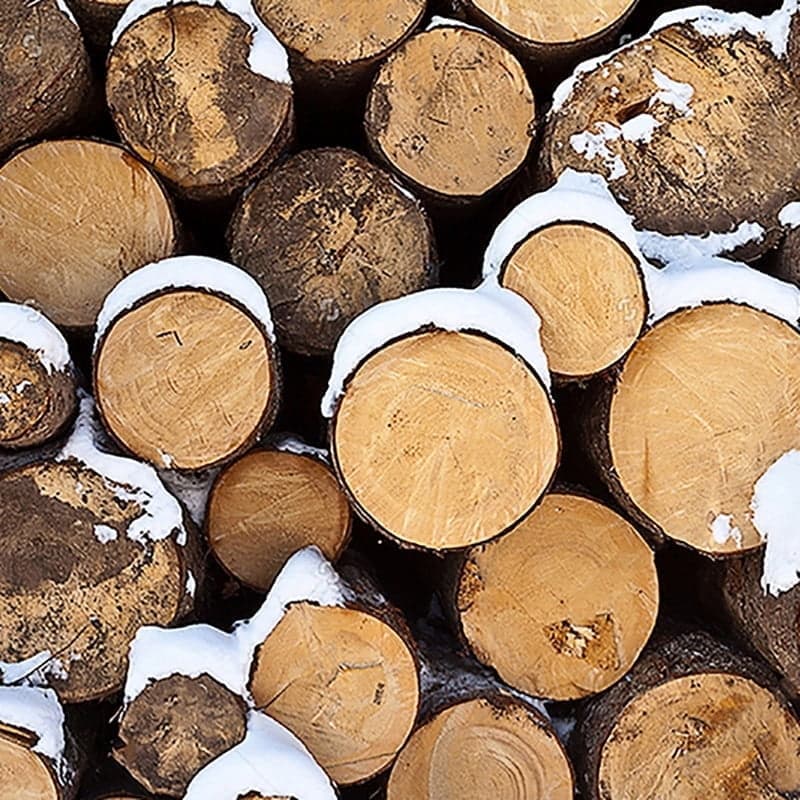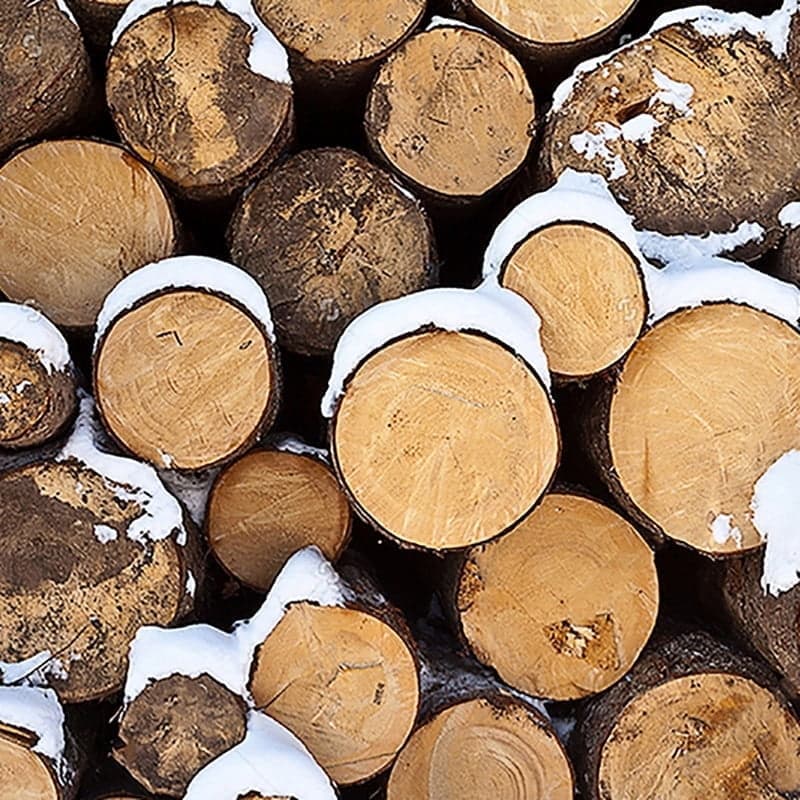 We choose basswood from the high latitude of the northern cold zone, which is strong and durable.
The wood grain is fine and uniform, showing silk luster, layered, wear-resistant, corrosion-resistant and not easy to crack.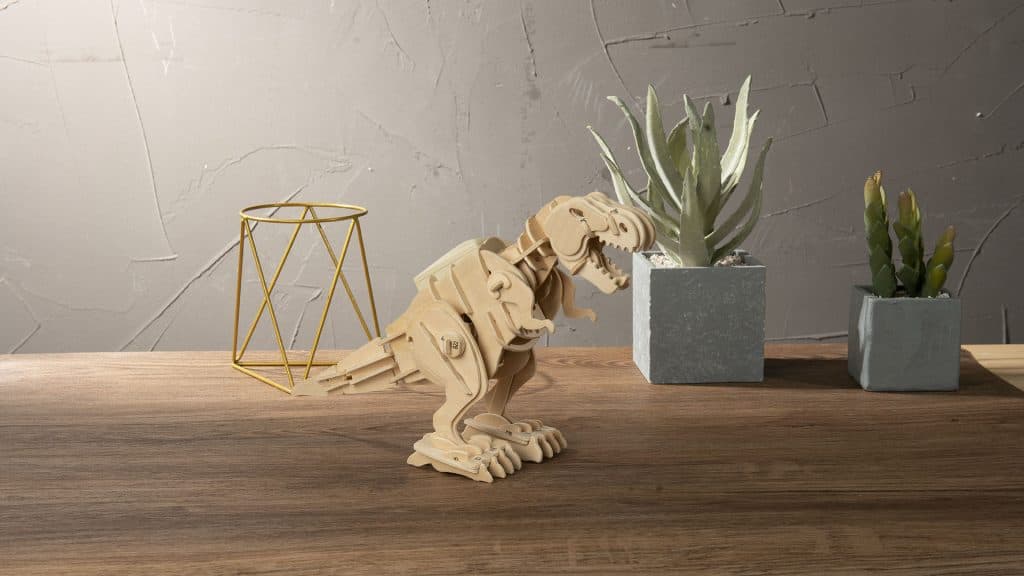 Detailed Instruction Book
    There are clear and understandable pictures and texts in the manual. Take out the corresponding numbered wooden pieces and assemble them as pictures.In addition, we also have a detailed assembly video, which is posted on the official YouTube account.
Rewarding Assembly
    The delicate model needs your patience and concentration. But the grand result will be rewarding.