ROWOOD Wooden Flower Bouquet TW01H
Items Included: Pink Rose, Sunflower, Red Camellia, Eucalyptus, Lilac
Number of Pieces: 581
Difficulty Level: ★★★☆☆☆
Assembly Time: About 3h
Age: 8+
Package Size: 307*227*68mm
Assembly Size: 260*150*400mm
DIY BOUQUET- Design a unique bouquet with the pre-colored pieces and adjustable stems.
Description
Wooden Flower Bouquet Story
In a quaint, sunlit workshop nestled at the edge of a picturesque field, a talented artisan crafted the most enchanting wooden flower bouquet. Each petal was carefully carved from the finest wood, and every stem was a polished delicate piece. With great dedication, the artisan painted the blooms in vivid, lifelike colors, ensuring that they would forever be in full bloom.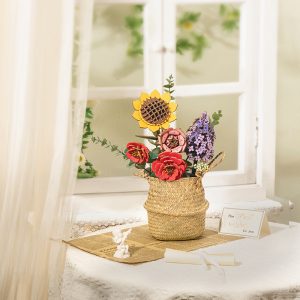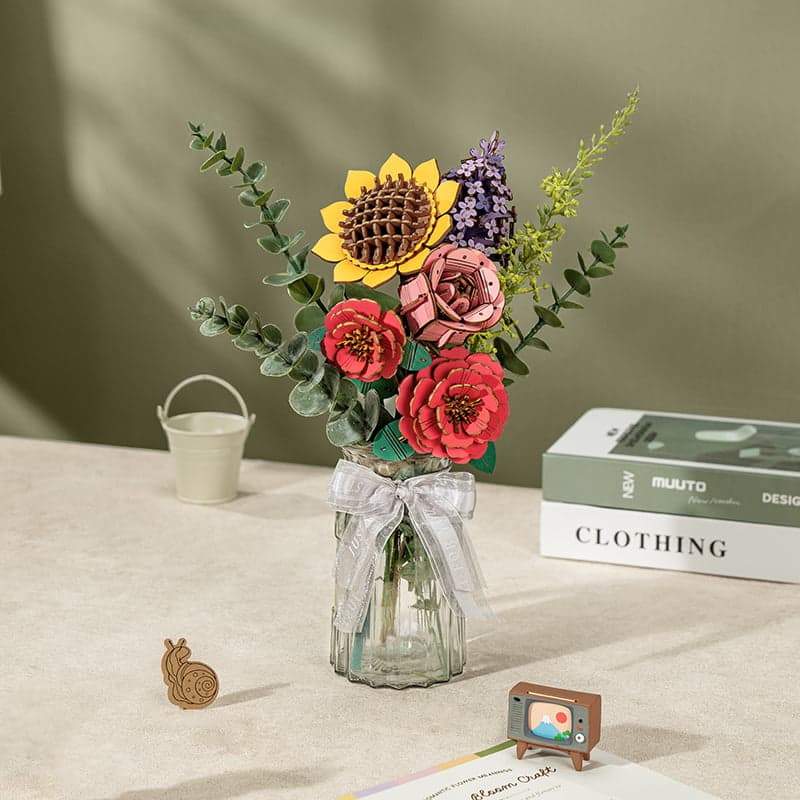 Display 1
Arrange flowers in a self-prepared vase.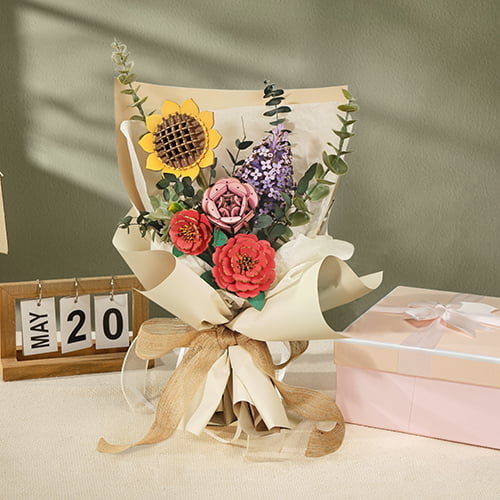 Display 2
Arrange flowers with the wrapping paper in the package.
Display 3
Tie flowers together in the box and use the wrapping paper to decorate.
Flexible flower
Adjust the flower angle to make the arrangement more harmonious.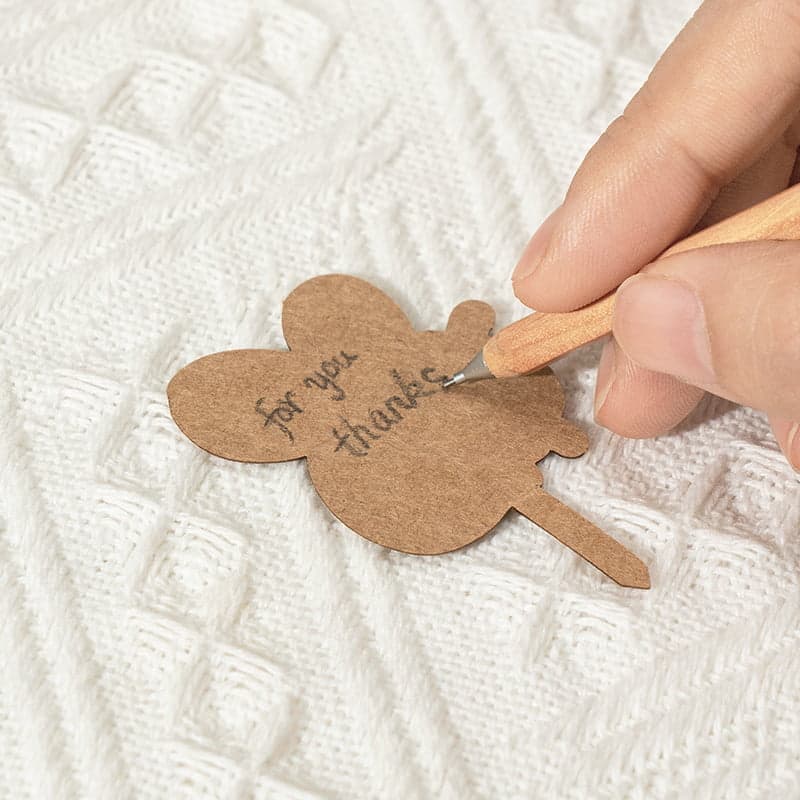 Message card
Write heartfelt blessings to the loved one.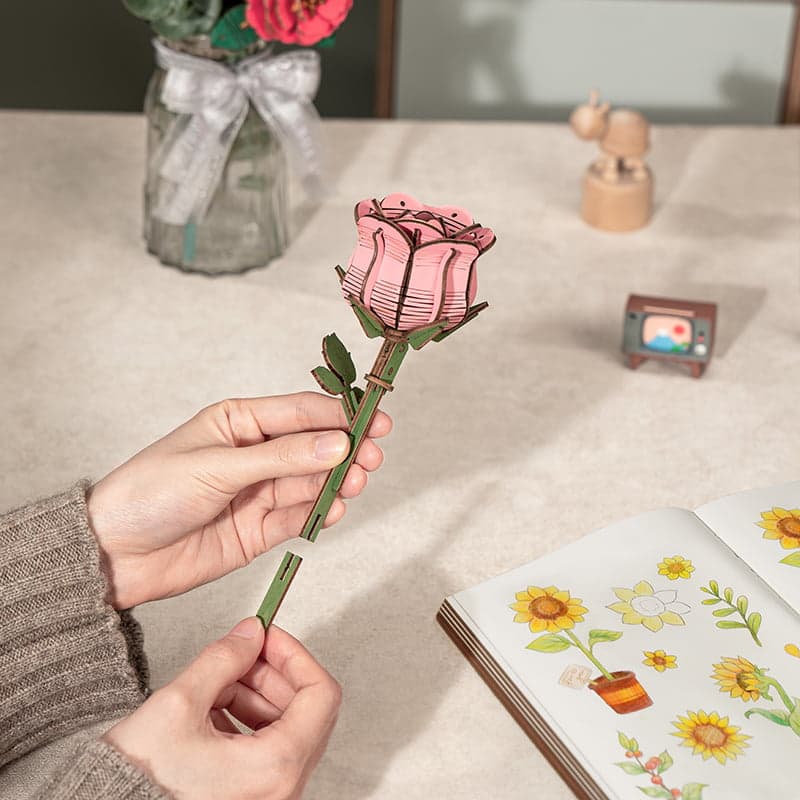 Adjustable stem
Adjust the stem to fit different heights of the container.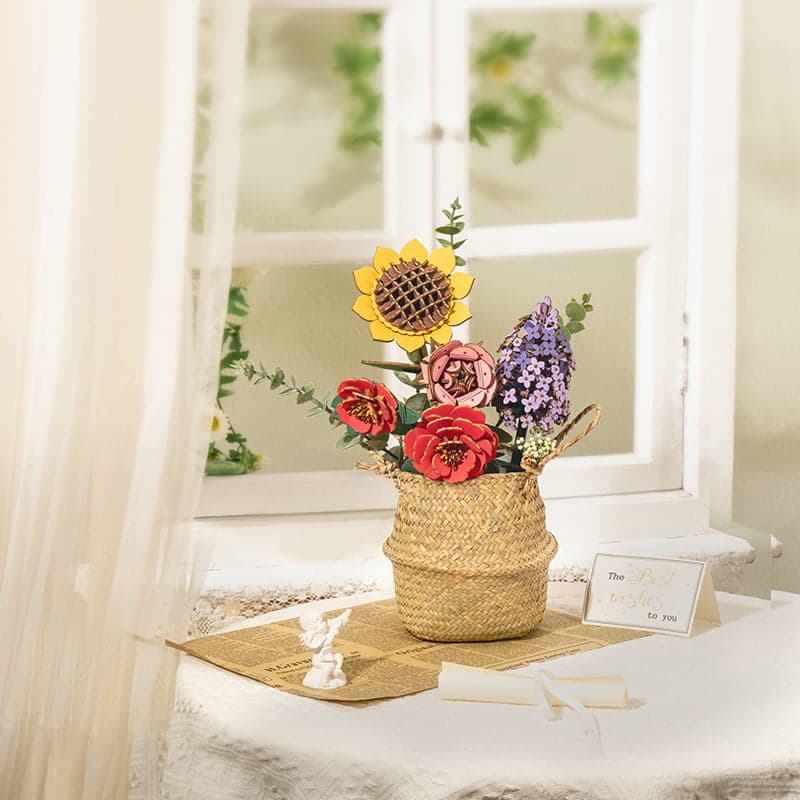 4 focal flowers
A sunflower, lilac, pink rose, and red camellia are included.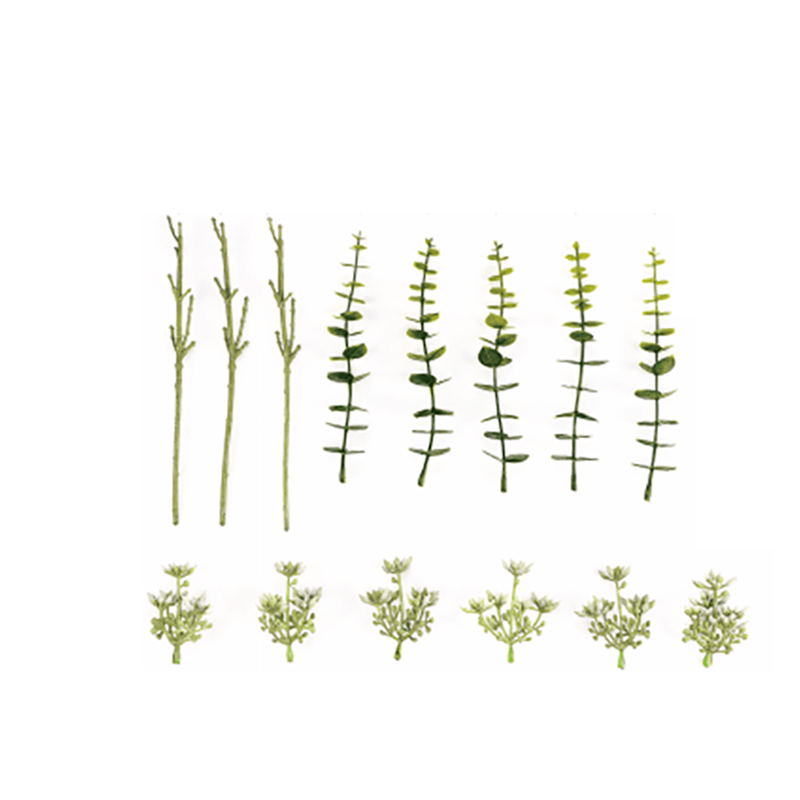 Filler flowers
Add texture with filler flowers including eucalyptuses, green fruits, and green stems.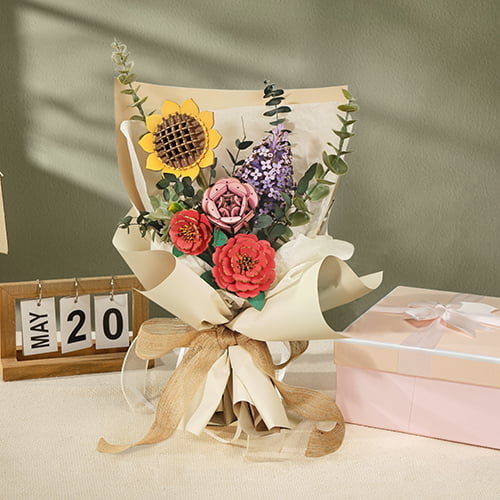 Wrapping paper
Create a stunning bouquet with the dual-color wrapping paper.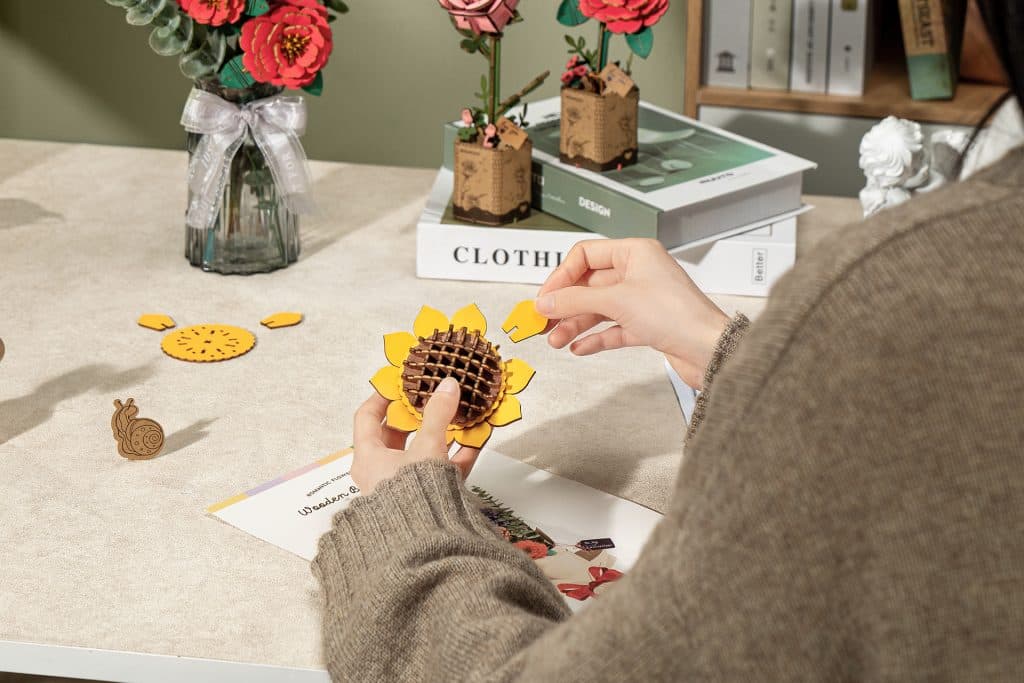 The bouquet can be easily assembled within 3 hours and requires no glue, which is friendly to novices and young children.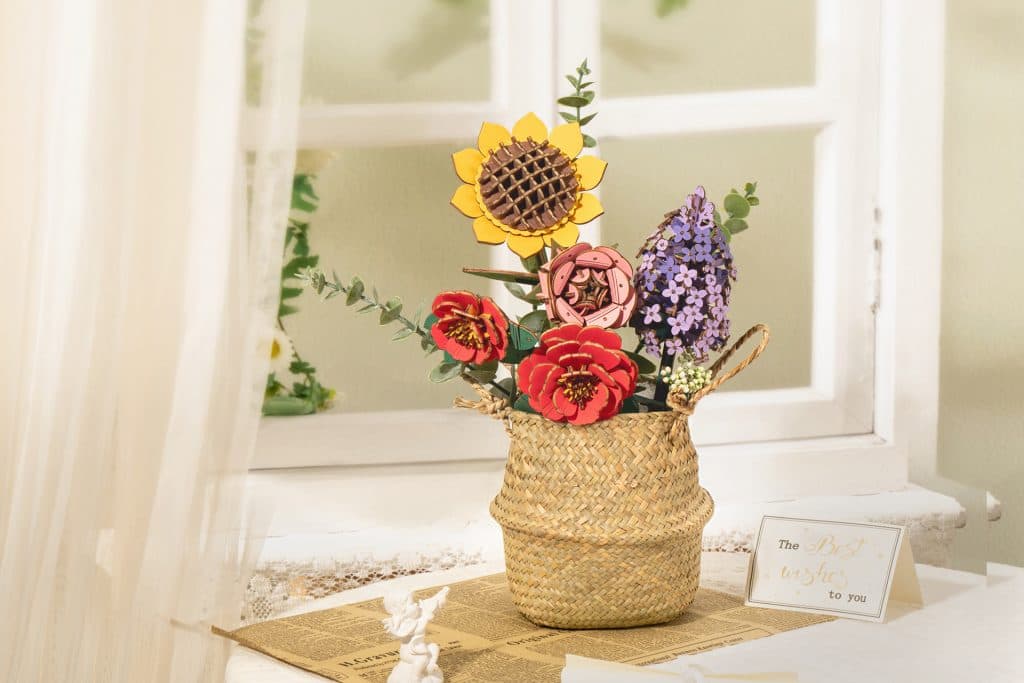 The woode bouquet with vibrant colors brings never-withering elegance to your space.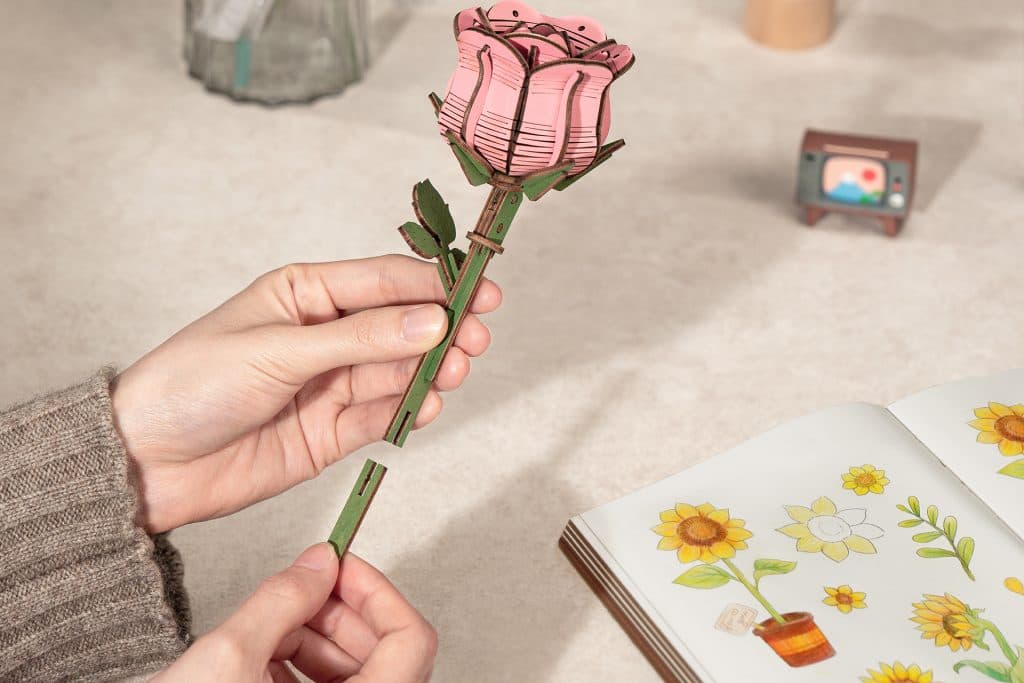 Flower Arrangement Experience
The Flexible stems and flowers enable you to freely design the style of the bouquet. Explore more knowledge about flower arrangement in Discover: Make a Unique Flower Arrangement.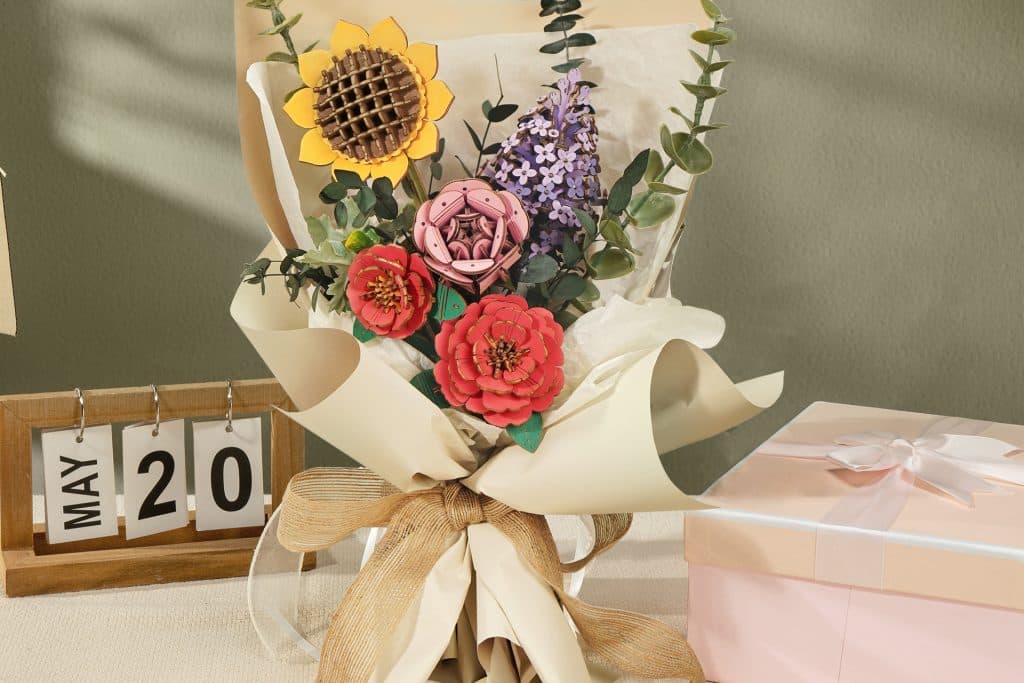 You can express yourself through the language of different flowers from this series. A manually made bouquet is also more meaningful to the receiver.
Raw Materials & Technology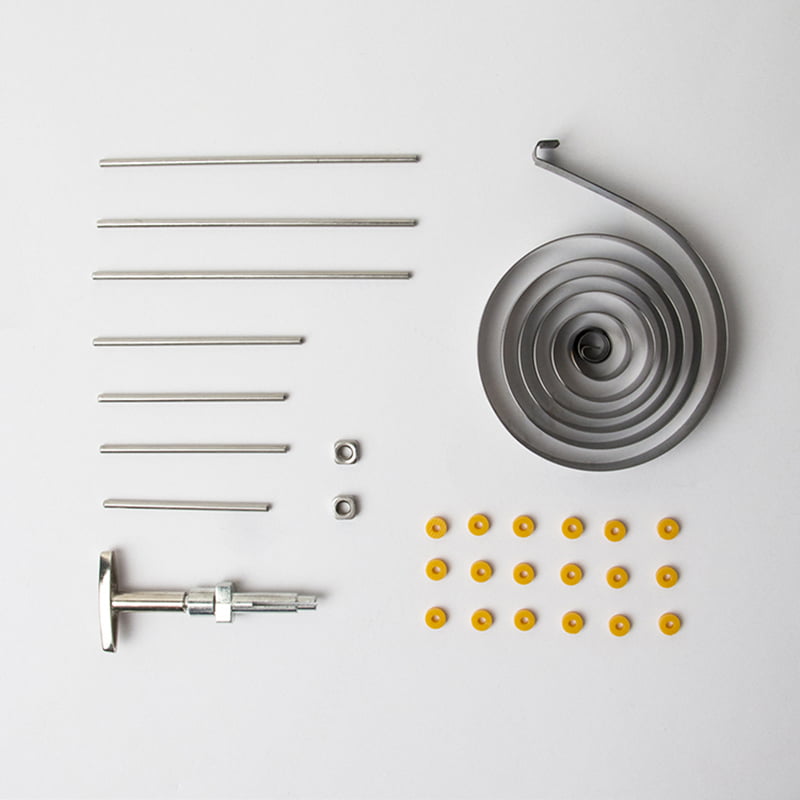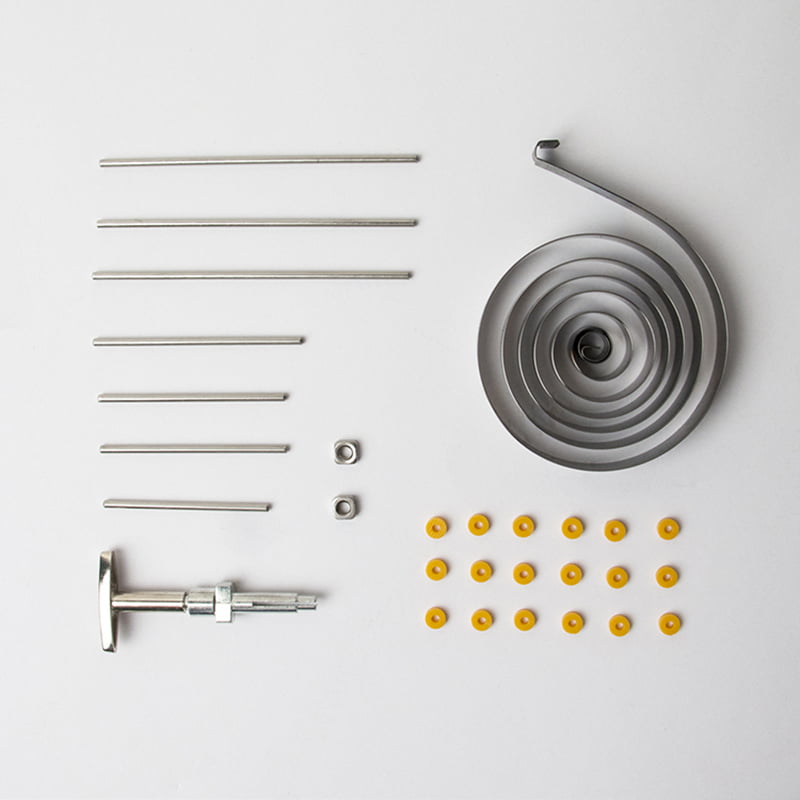 ROKR R & D team preferred customized parts for better durability.
Hundreds of suppliers from all over the world provide adaptive parts for a series of products, which are deeply customized to meet the design functions.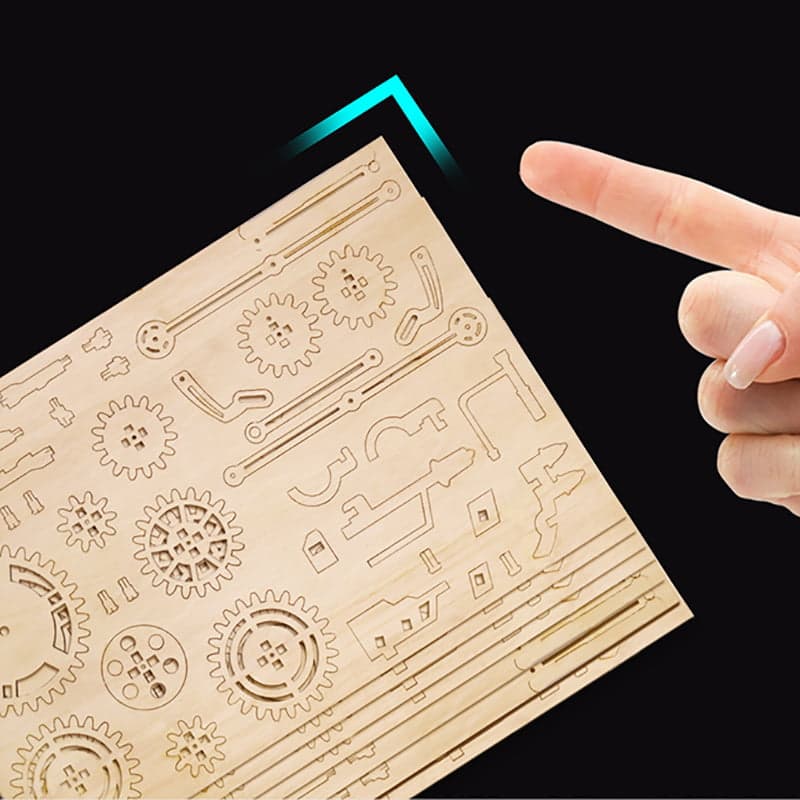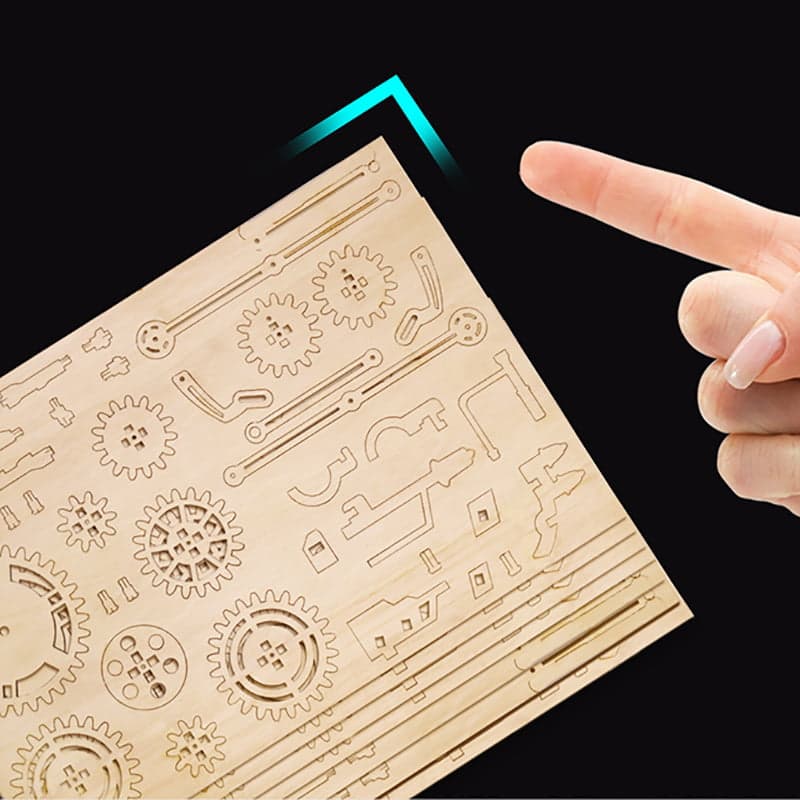 High precision steady-state laser cutting is adopted, and the process error is controlled within 5um, which is equivalent to 1 / 20 hair diameter.
Guarantee that all parts can fully fit and assemble, and each bayonet fits tightly.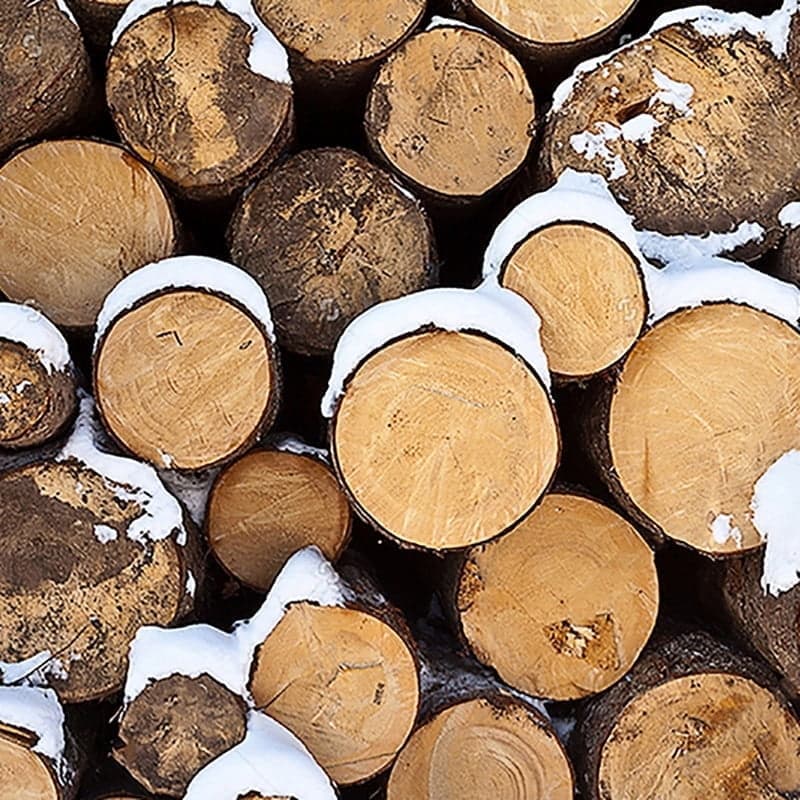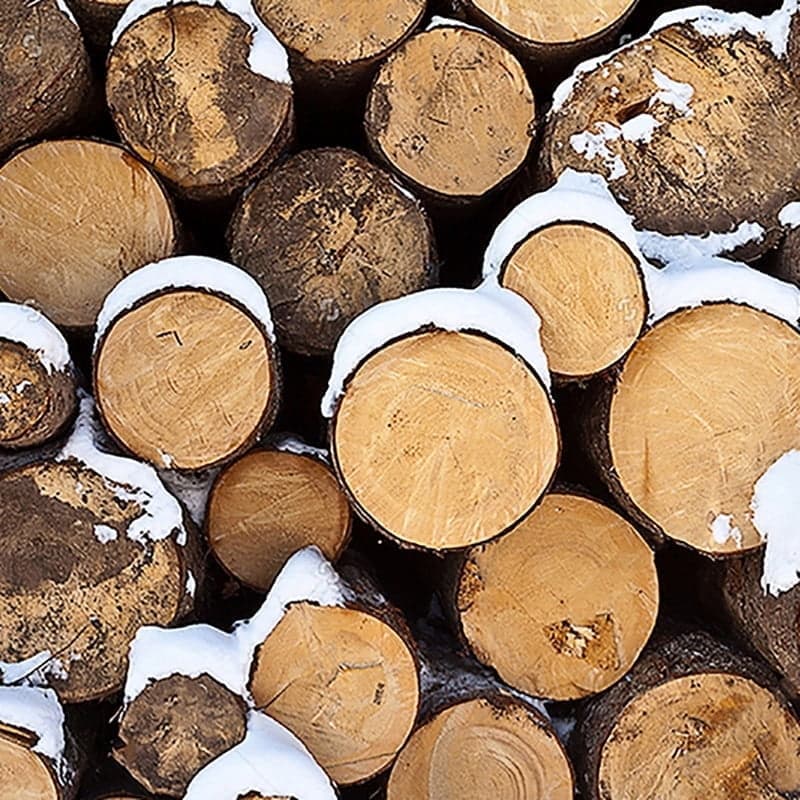 We choose basswood from the high latitude of the northern cold zone, which is strong and durable.
The wood grain is fine and uniform, showing silk luster, layered, wear-resistant, corrosion-resistant and not easy to crack.
Workers who looked at the flowers had lower confusion, fatigue, and tension anxiety levels.
JOURNAL OF PHYSIOLOGICAL ANTHROPOLOGY