ROKR Classic Gramophone (Hand Rotate Mode) LKB01
Items Included: Wooden pieces, 7-inch record, Three-phase brushless motor, etc.
Number of Pieces: 424
Difficulty Level: ★★★★★★
Assembly Time: About 10h
Age: 14+
Package Size: 317*235*83mm
Assembly Size: 226*261*429mm
3D WOODEN PUZZLE – ROKR gramophone is a 1:1 replica of classic 19th-century recording equipment, featuring unique horn speakers and rotating recording discs. After assembly, it can be a perfect antique display on your table. It supports playing a 7-inch real vinyl record by 424 pcs.
RECORDED MUSICS – Three Timeless Hits: Memory Of A Dance, The Merry Gent, The Giant Killers
Description
In 1877, the world's first gramophone was born, known as one of the three most exciting inventions of the 19th century. Its appearance detonated the climax of the electrical revolution and pointed out the way for human civilization to embark on the era of sound and painting and even the information age.

After 143 years, ROKR joined hands with the record. Engraved the classic mechanical structure as an explorer, combined with the traditional mortise and tenon technology, revived the classic automatic phonograph with a new attitude, and continued to write the gorgeous chapter of the electrical age again.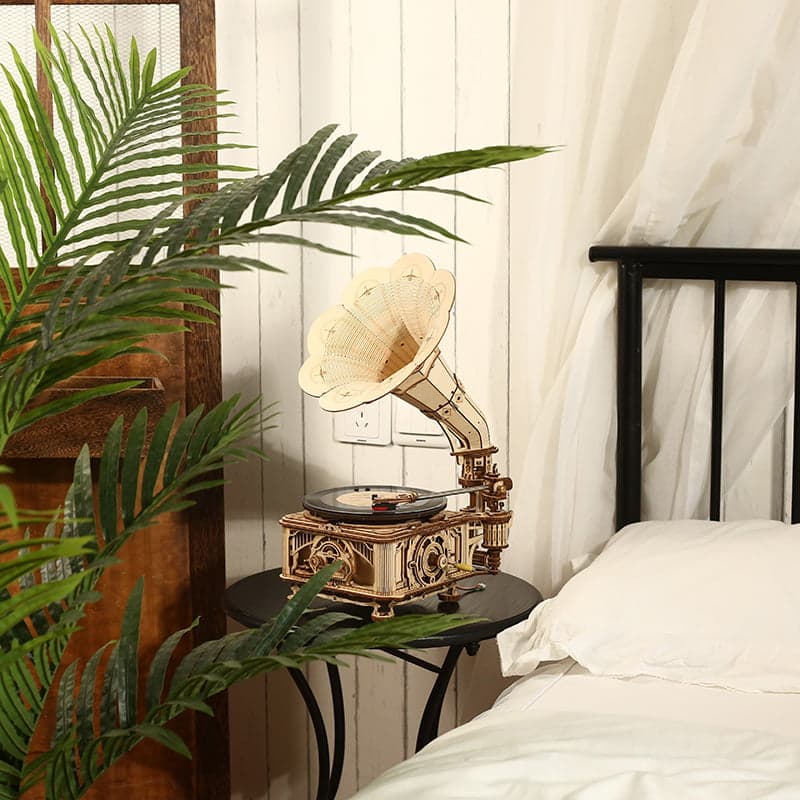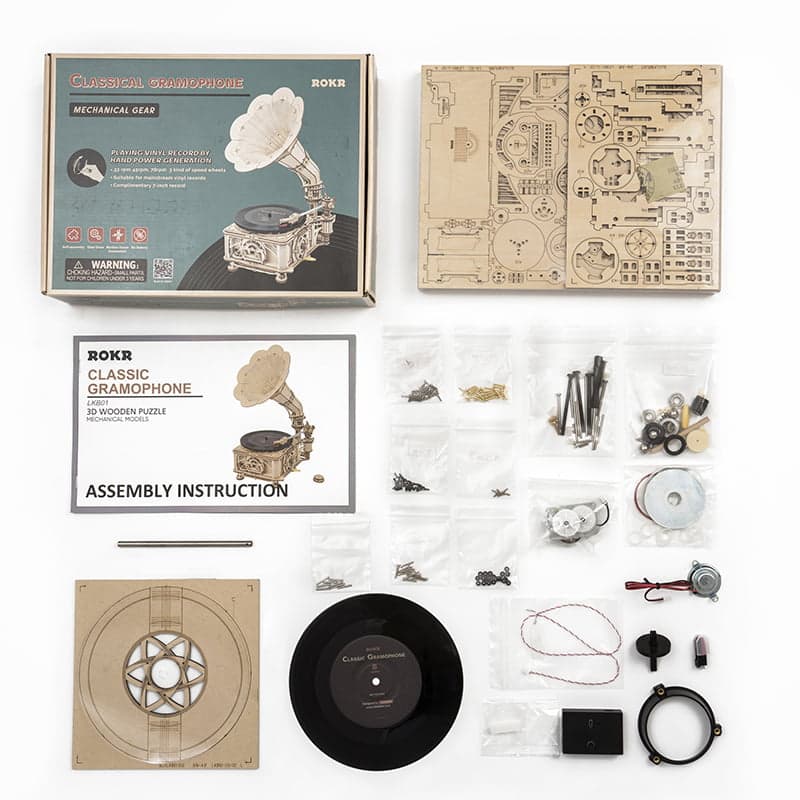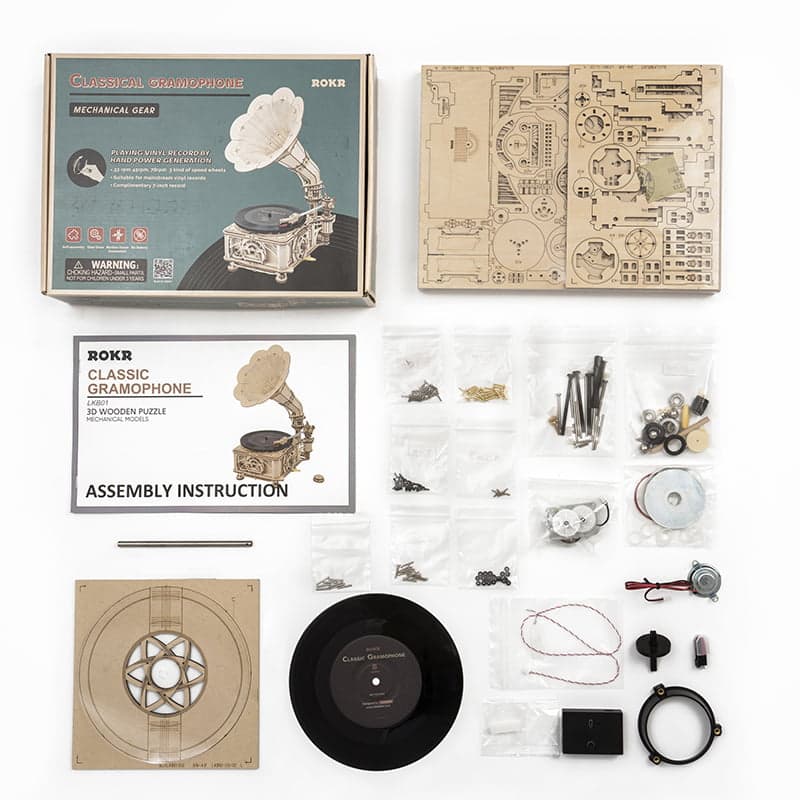 PACKAGE INCLUDED
Open the package and take out the wooden parts, instructions and other accessories in turn.
Before assembly, please read the notice of the instruction firstly.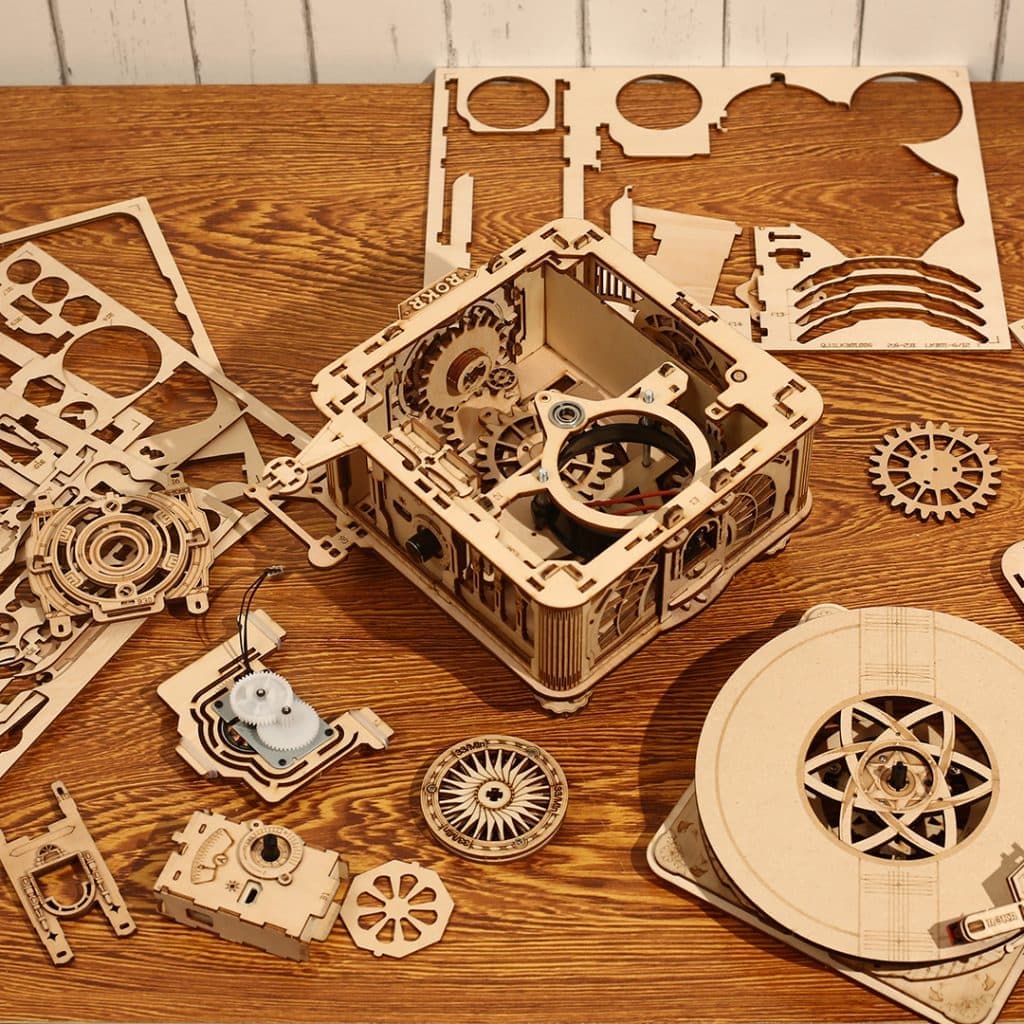 STEP 1
Pick out the wooden pieces as steps shown.
Pre-cut wooden board will be easy to pop the individual pieces out of the sheets.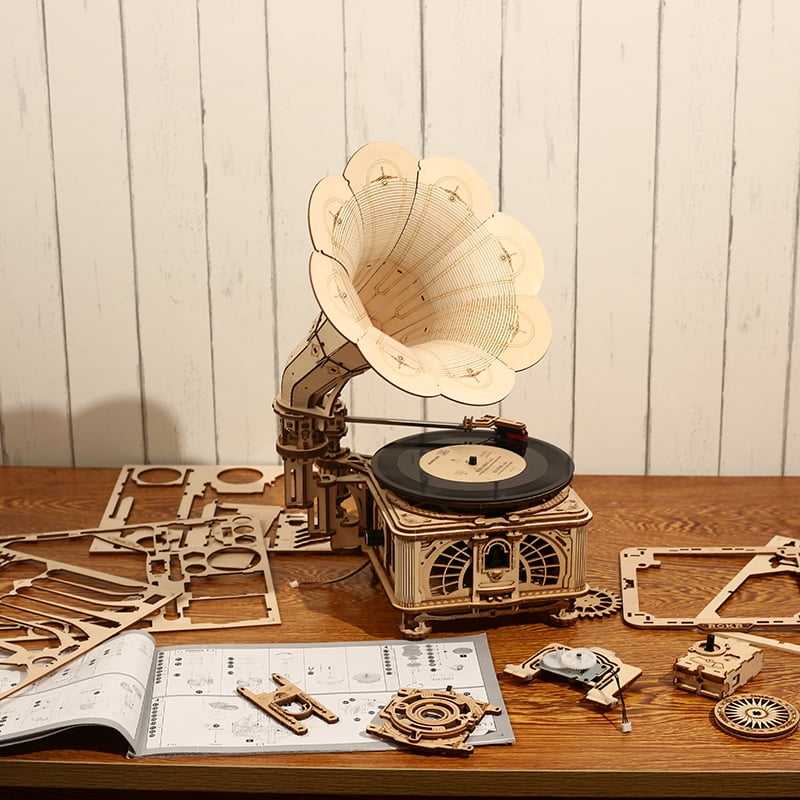 STEP 2
Complete your own globe! Bring you closer to the world! Let's set forth on a voyage of discovery!!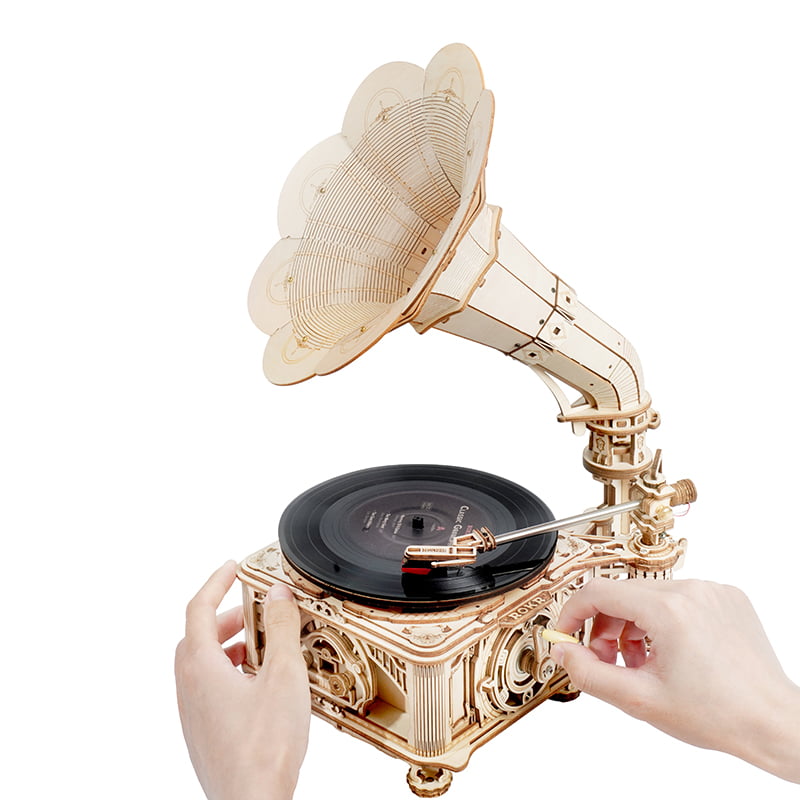 STEP 3
Put the record on this gramophone and enjoy musics just belonging to you!
Take off the parts carefully.
Look for spare parts.
Glue the broken parts.
Check if there are assembling errors.
Press the parts with the tool i5.
Wax the parts.
Raw Materials & Technology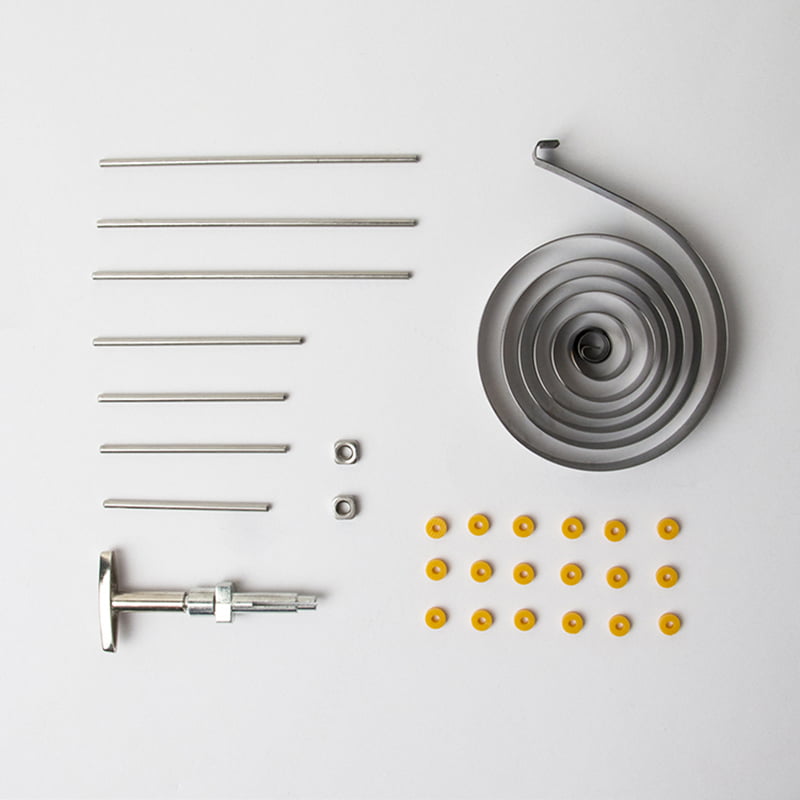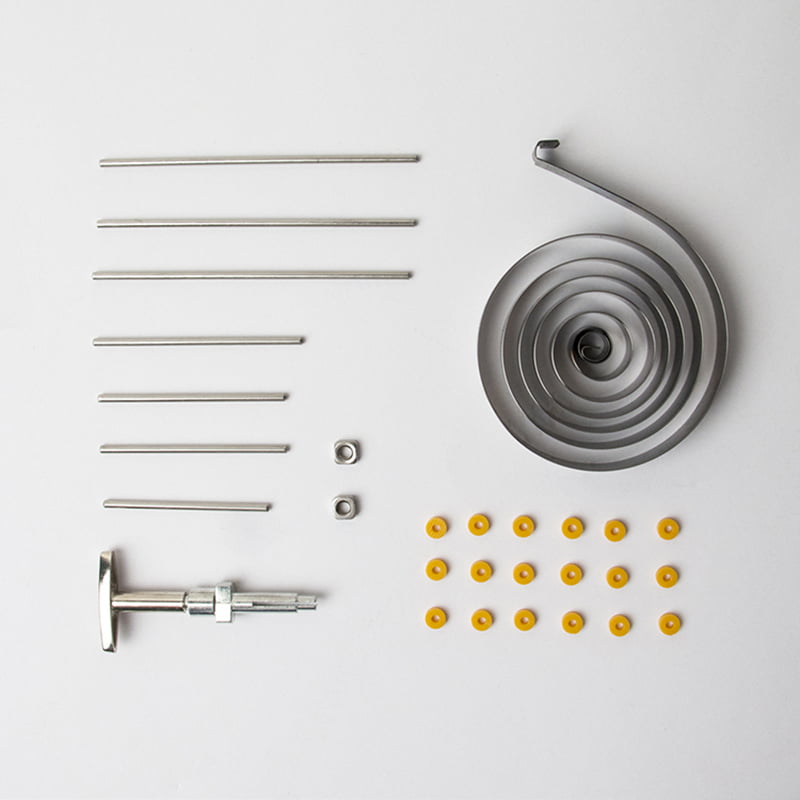 ROKR R & D team preferred customized parts for better durability.
Hundreds of suppliers from all over the world provide adaptive parts for a series of products, which are deeply customized to meet the design functions.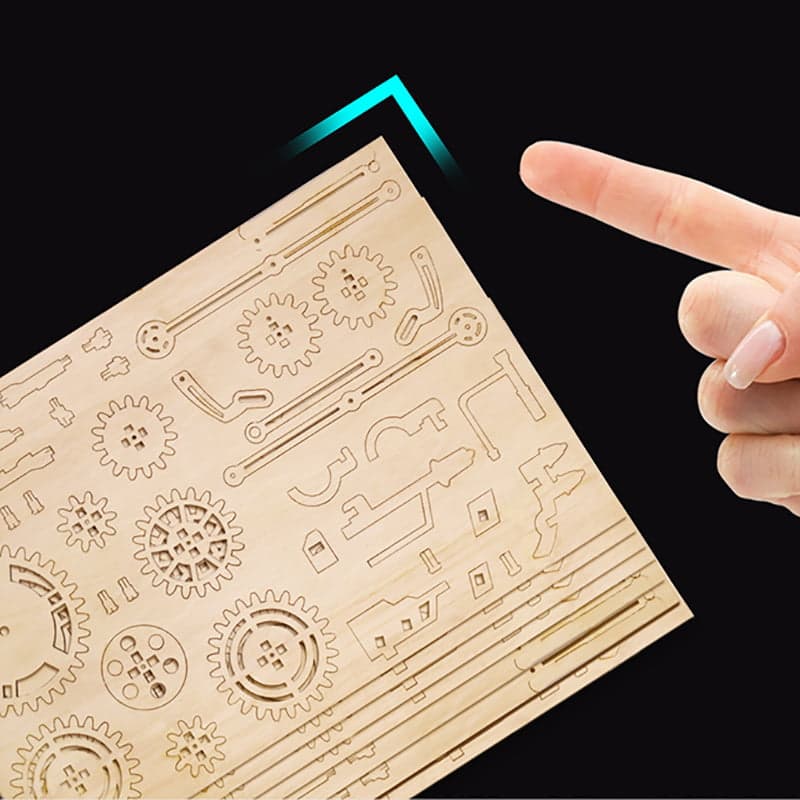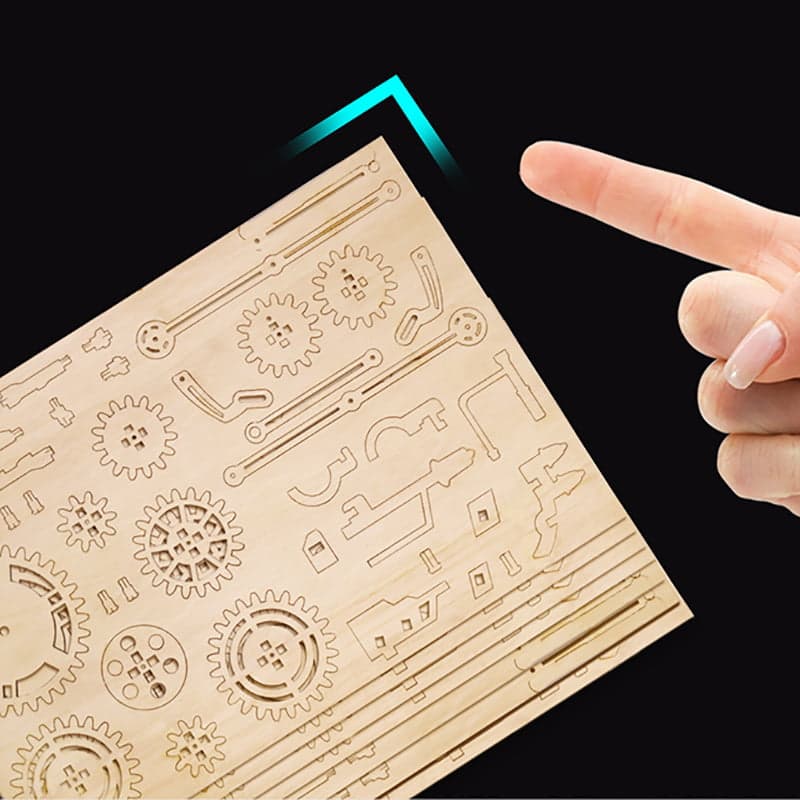 High precision steady-state laser cutting is adopted, and the process error is controlled within 5um, which is equivalent to 1 / 20 hair diameter.
Guarantee that all parts can fully fit and assemble, and each bayonet fits tightly.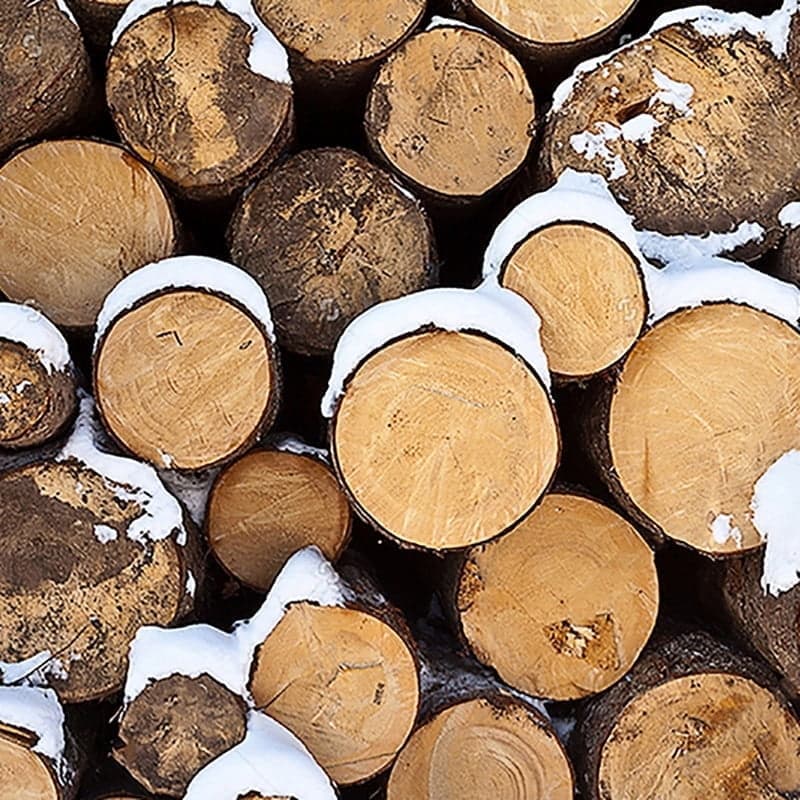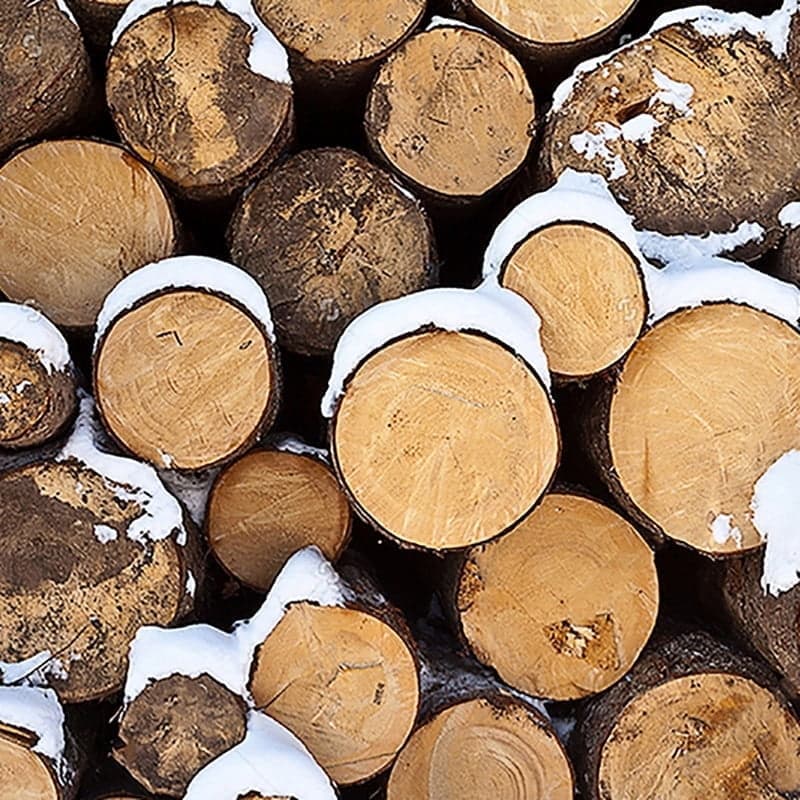 We choose basswood from the high latitude of the northern cold zone, which is strong and durable.
The wood grain is fine and uniform, showing silk luster, layered, wear-resistant, corrosion-resistant and not easy to crack.
It can connect to an external power supply to reduce the intensity of the hand crank.
It comes with a vinyl record containing 3 kinds of music: Memory Of A Dance, The Merry Gent, and The Giant Killers. And It also can support other 7-inch and 10-inch records. You can prepare any record suitable for these sizes for it.
Artistic beauty of the 19th century
With the exquisite look, people will fall in love with this gramophone immediately. The smooth lines and elegant shape of the whole body meet your classical furniture, great ideal retro decoration for home and office.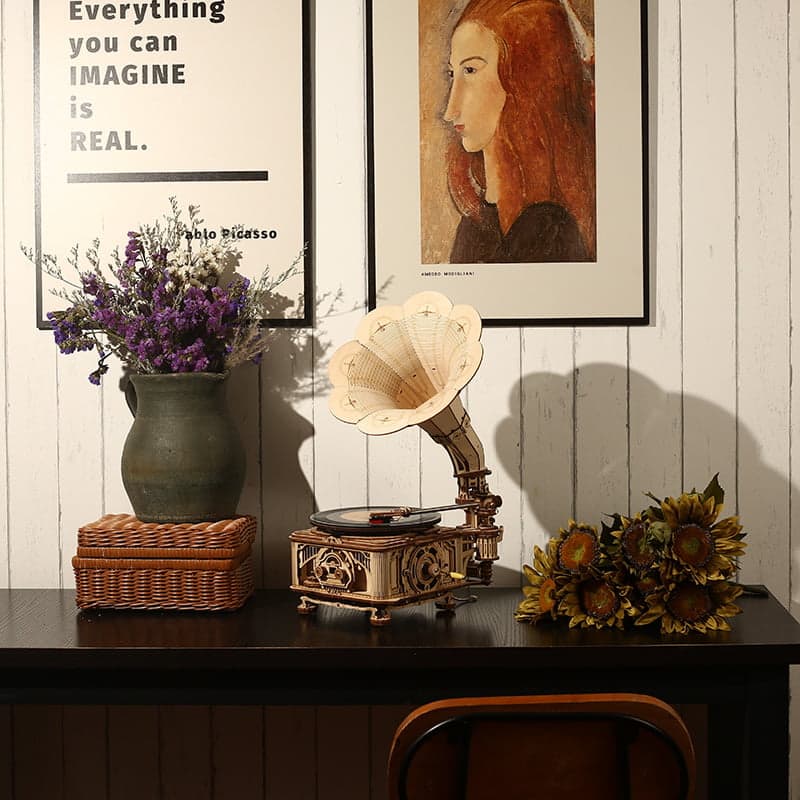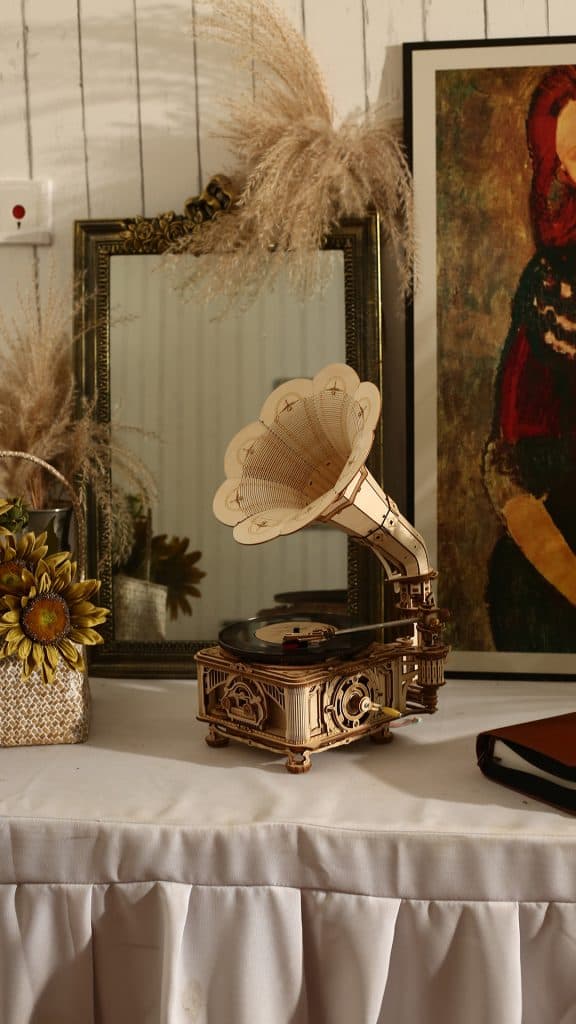 Detailed Instruction Book
There are clear and understandable pictures and texts in the manual. Take out the corresponding numbered wooden pieces and assemble them as pictures. In addition, we also have a detailed assembly video, which is posted on the official YouTube account.
Exercise your Brain
Hands-on way to exercise logic thinking and fine mental skills. In this process, kids would be more patient and prudent! 
It brings tremendous sense of accomplishment and can show it off to friends and family.
A Great Gift and Worthy of Display
The best gift to someone special or home decor for anyone. It will make a memorable gift that will be cherished forever. No one will refuse such a fairy house gift!
Rewarding Assembly
The delicate model needs your patience and concentration. But the grand result will be rewarding.