ROKR Treasure Box LK502
Items Included: Wooden Pieces
Number of Pieces: 158
Difficulty Level: ★★★★☆☆
Assembly Time: About 4h
Age: 14+
Package Size: 320*235*39mm
Assembly Size: 100*124*85mm
PASSWORD SET BY YOURSELF – You can set the three-digit number password during the assembly process, which is fixed and cannot be changed; please make a record and remember it. 1,000 digits between 000-999. 190 of them cannot be set. Please refer to the detailed English manual.
Description
ROKR Treasure Box

Story
ROKR wooden treasure box can be built by yourself. It is a DIY craft and a storage container for small items or jewelry. There is a knob in the front of this box. You can set a three-digital password and keep things safe.
Each girl can't refuse the Rokr treasure box with the combination of secret and treasure box. It is both creative and surprising. Directly hide the secret and let her take the initiative to explore. The "words" you want to say to her are more incredible than surprises.
A movie ticket for tonight, a delicious barbecue coupon, or a love ring. When love's intention is presented to her through the password treasure box you assembled, it has a full sense of ceremony. I believe this sophisticated and creative treasure box will move her.
I. HOW TO ROTATE THE ROUND KNOB TO OPEN THIS BOX?     (Take the "730" Password As An Example )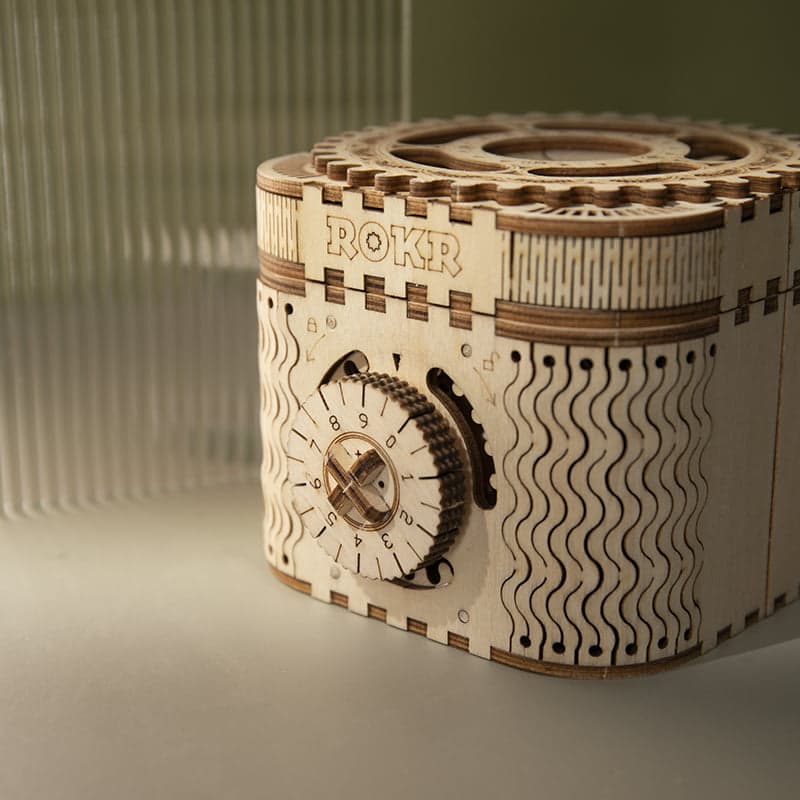 Step 1:
Firstly, turn counterclockwise twice to find the number 7.
Step 2:
Secondly, turn clockwise again to find the number 3.
Step 3:
Thirdly, turn counterclockwise to find the number 0.
Step 4:
Finally, after you hear the click of the wedge, open the lid by hand.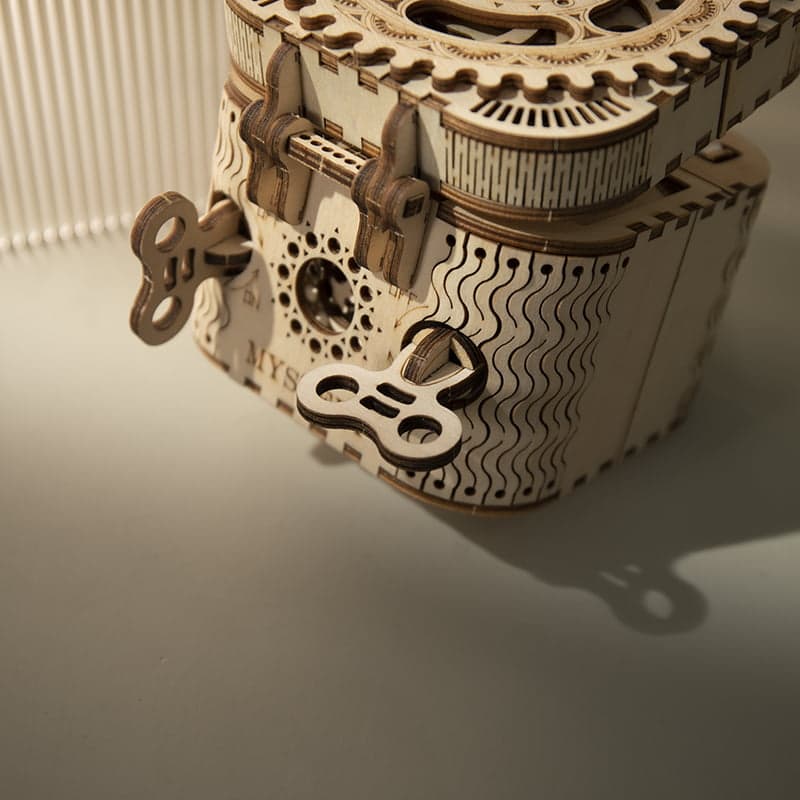 II. HOW TO OPEN THE HIDDEN SPACE?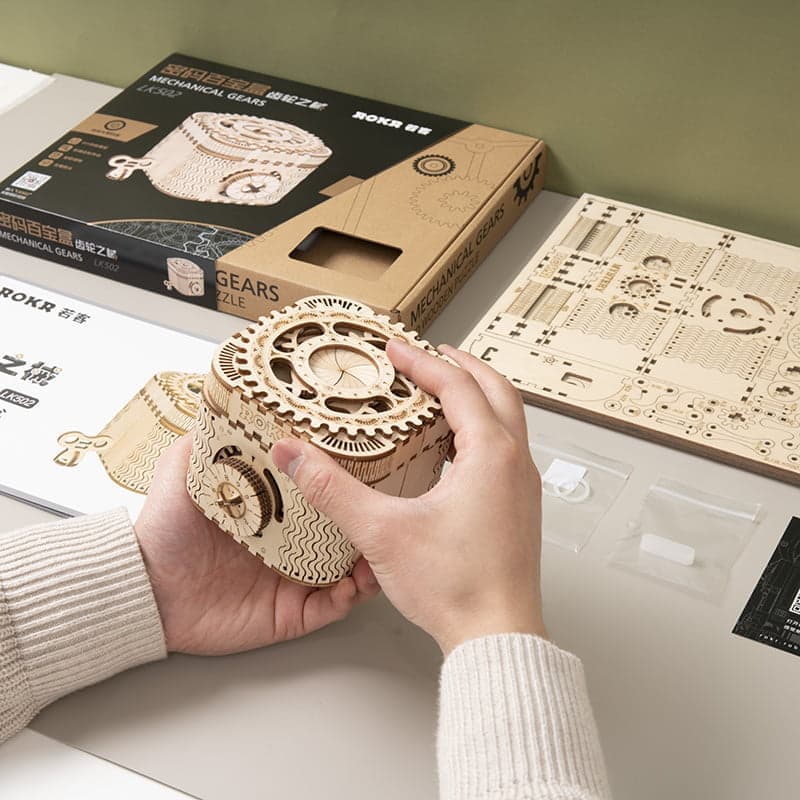 Step 1
Rotate the top cover(gear). Then you can open the hidden space.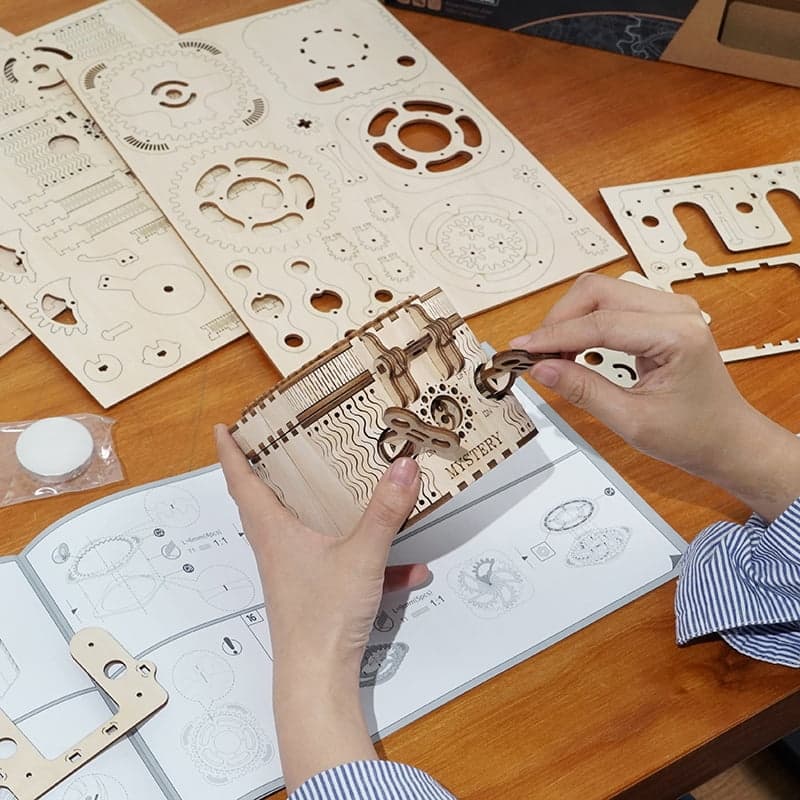 Step 2
Rotate the round knob in the front of this box to open it. 
Rotate the key at the back of this box.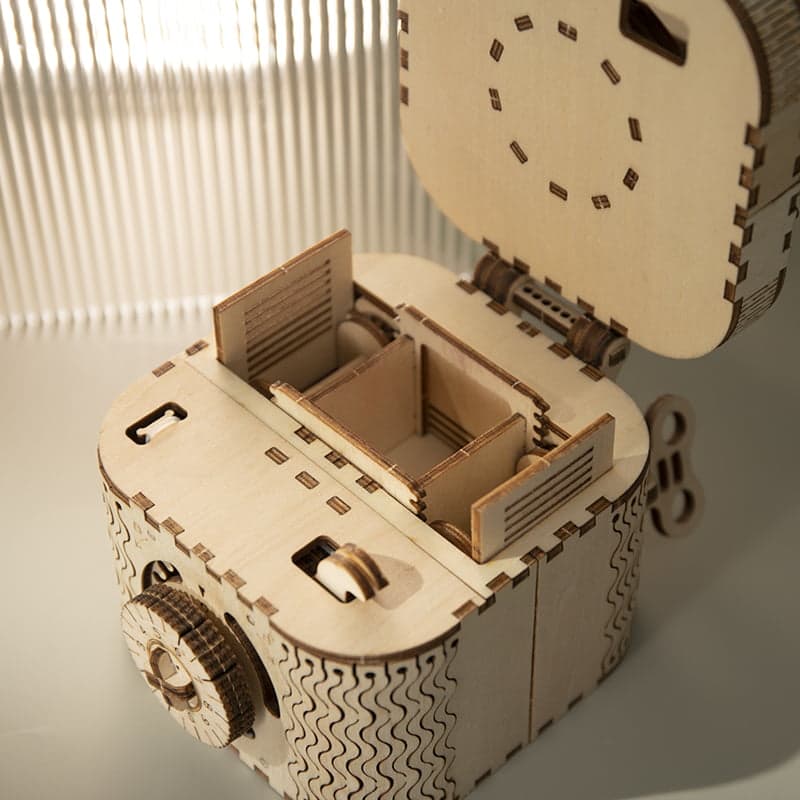 Step 3
This box will be open and the hidden space will be exposed.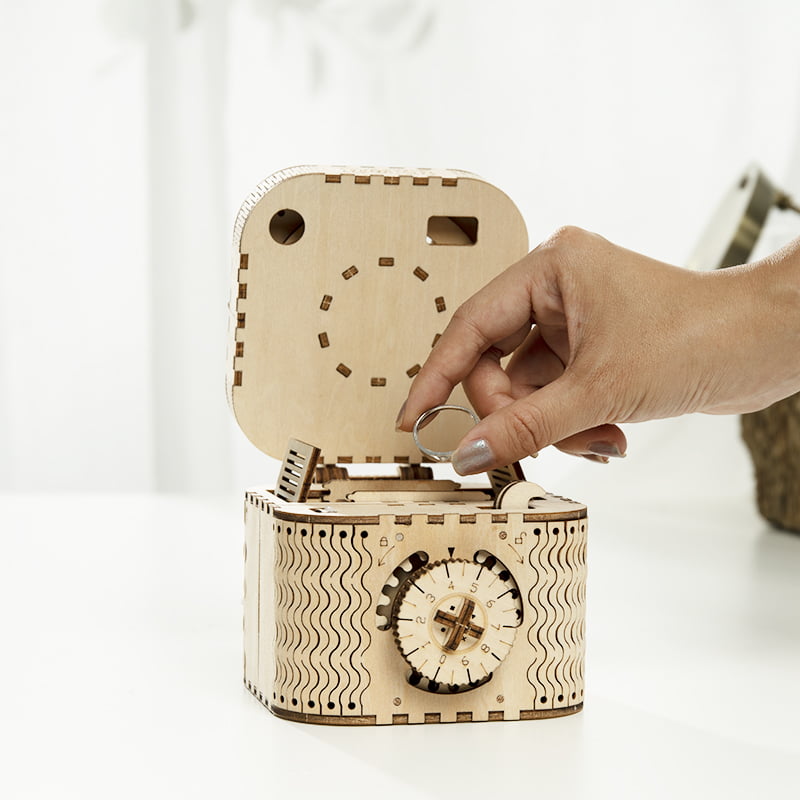 Step 4
Now, you can put some small things into it,such as your jewelry.
Raw Materials & Technology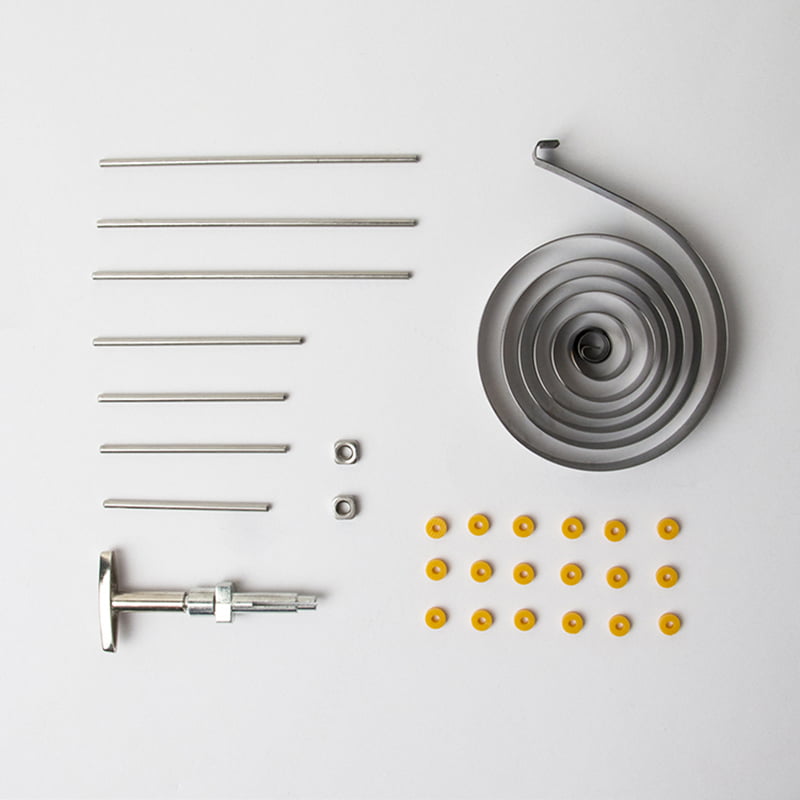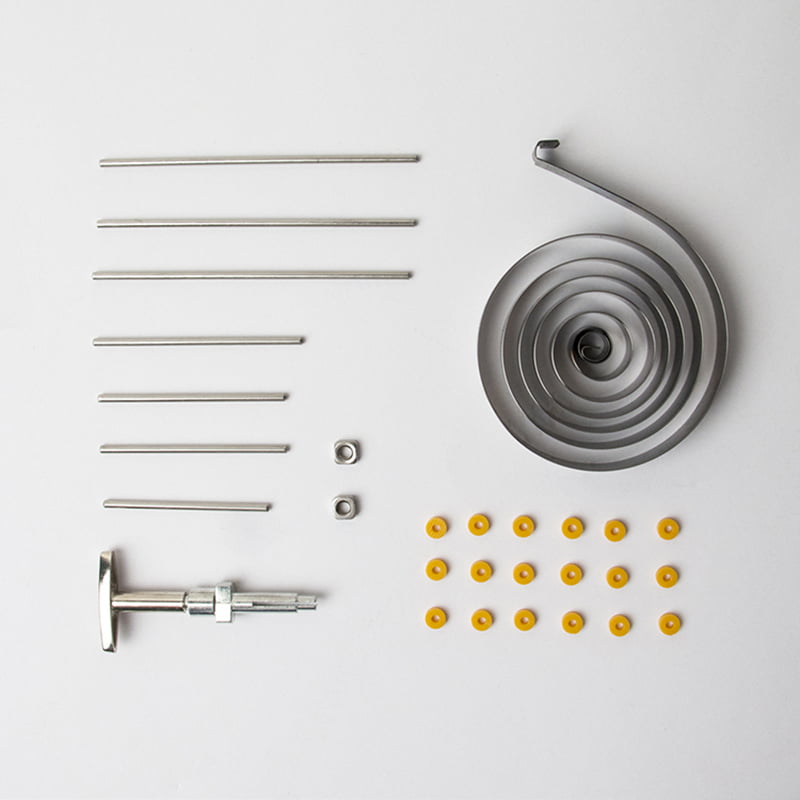 ROKR R & D team preferred customized parts for better durability.
Hundreds of suppliers from all over the world provide adaptive parts for a series of products, which are deeply customized to meet the design functions.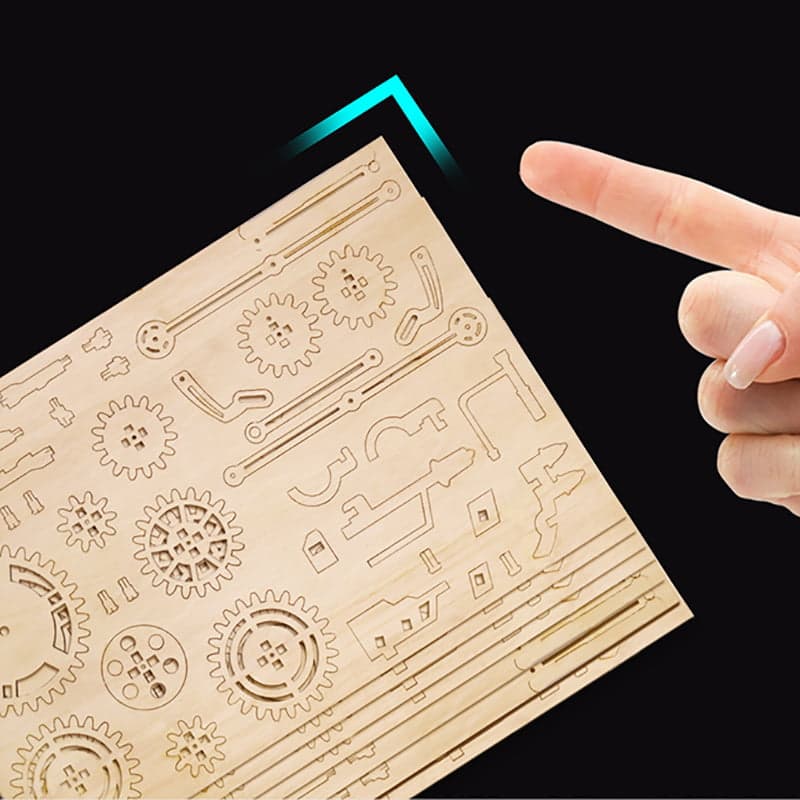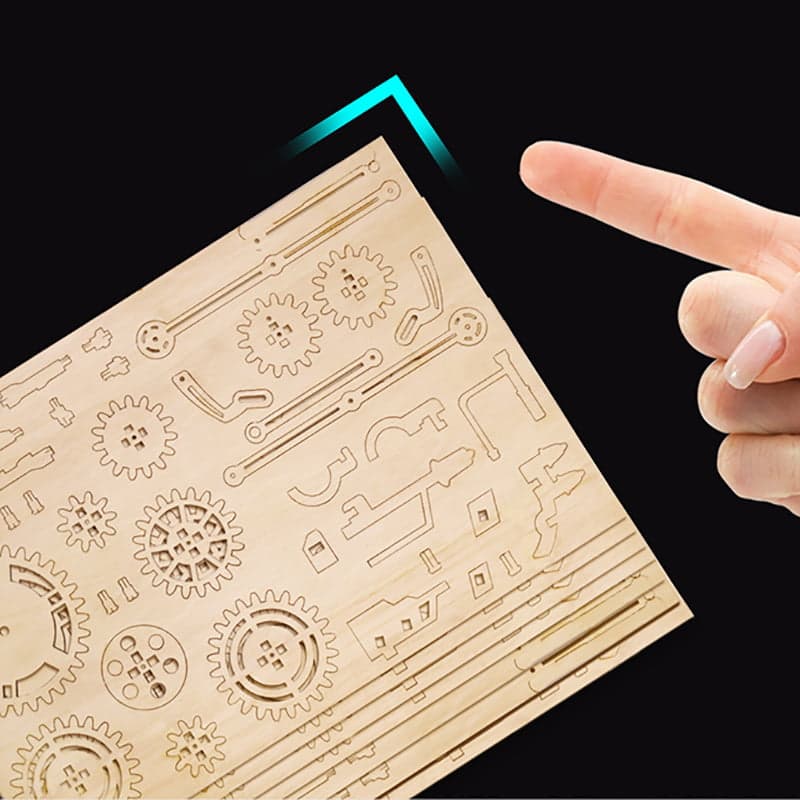 High precision steady-state laser cutting is adopted, and the process error is controlled within 5um, which is equivalent to 1 / 20 hair diameter.
Guarantee that all parts can fully fit and assemble, and each bayonet fits tightly.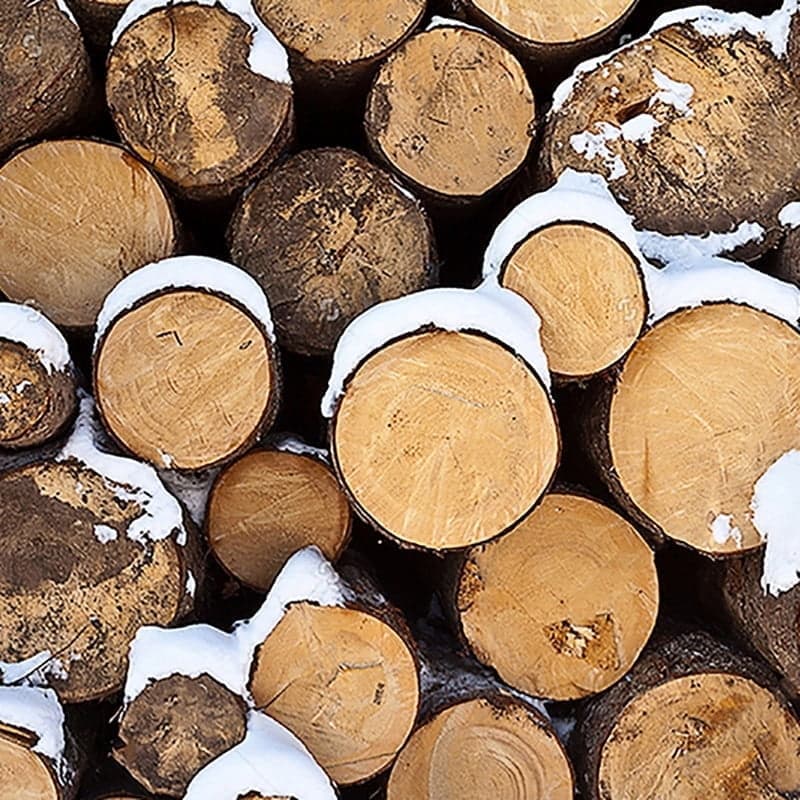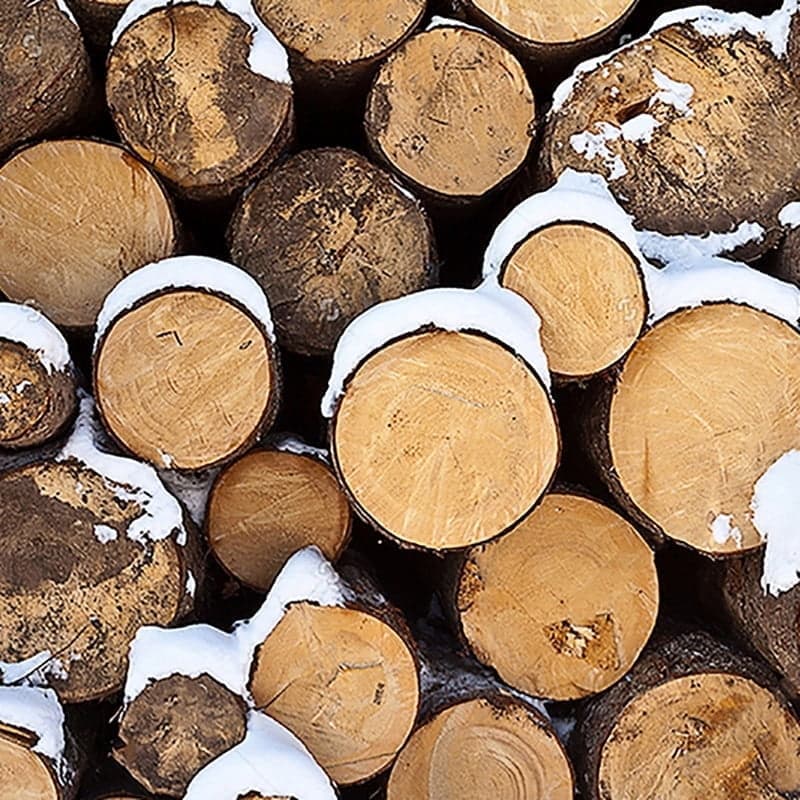 We choose basswood from the high latitude of the northern cold zone, which is strong and durable.
The wood grain is fine and uniform, showing silk luster, layered, wear-resistant, corrosion-resistant and not easy to crack.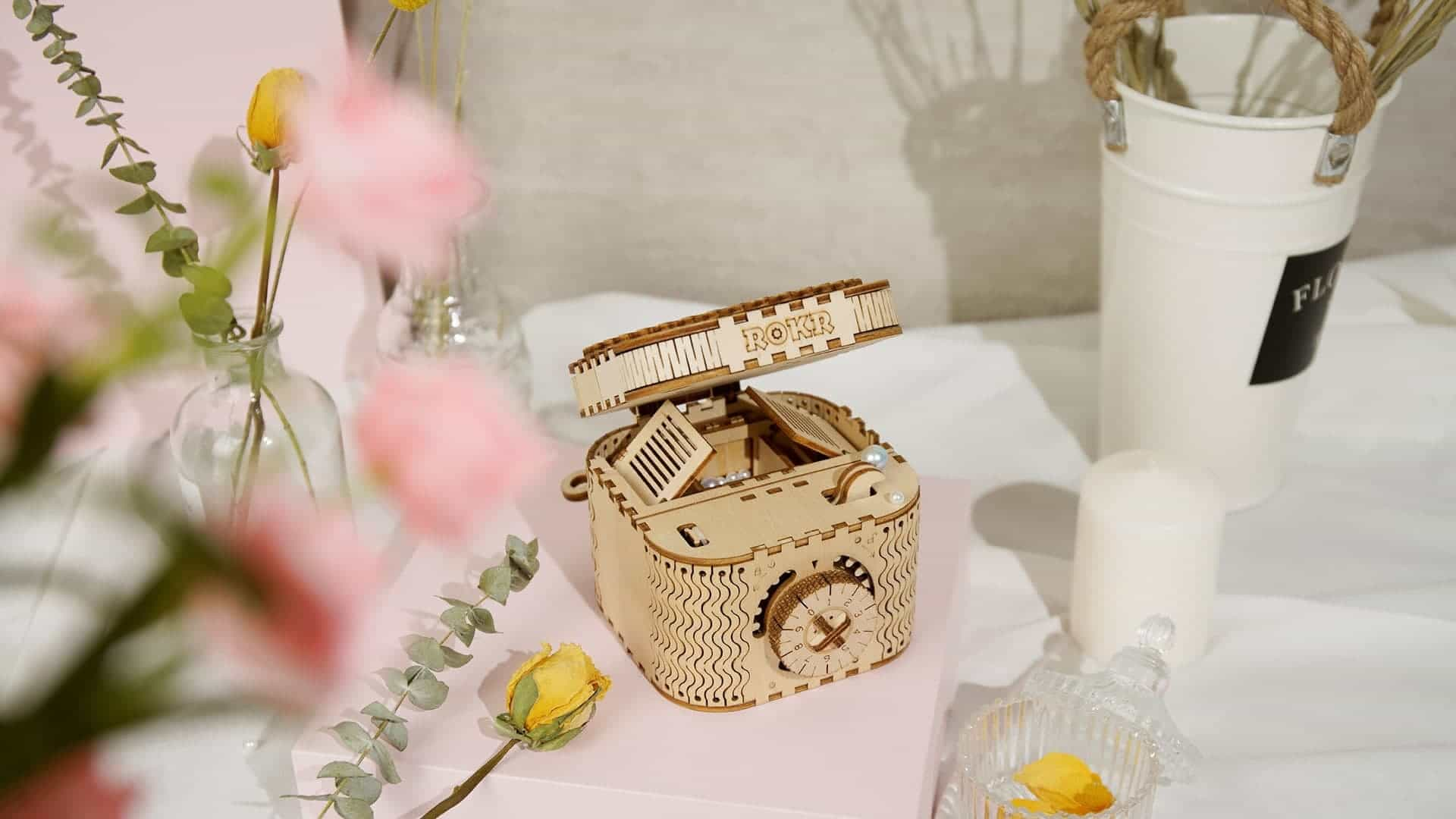 Small space to hold all your love
The beautiful Treasure Box is a very suitable gift for girls. For example, this treasure box has its characteristics. This is a password box, a creative confession gift of mini reproduction. It is a treasure box with retro charm and mechanical power. It can have a real unlocking experience, just like a traditional safe.
This jewelry box has 810 sets of passwords, which it can customize to meet your romantic feelings. At the same time, this cipher box adopts anti-resistance splicing technology, which brings the pleasure of operation.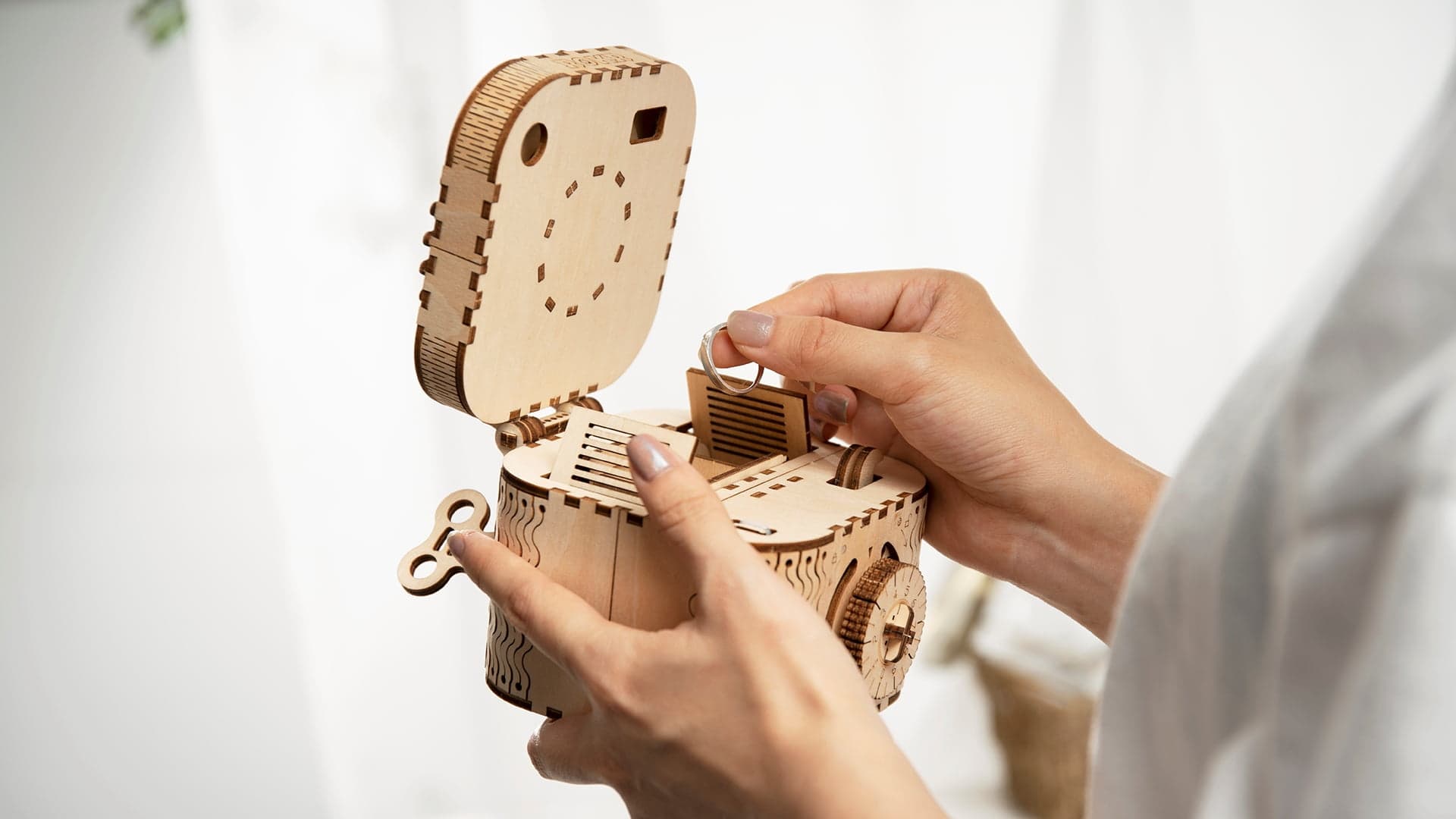 Assemble a treasure box that only belongs to her!
Poor at expressing emotion is an excuse. Love also needs a sense of ceremony. You need a love catalyst! Make Cupid's heart a gift! This thoughtful, innovative and popular password treasure box will not disappoint you.
Choose a meaningful date as its code
You can set a three-digital password and keep items safe. Besides, You can choose one combination from 810 sets of codes.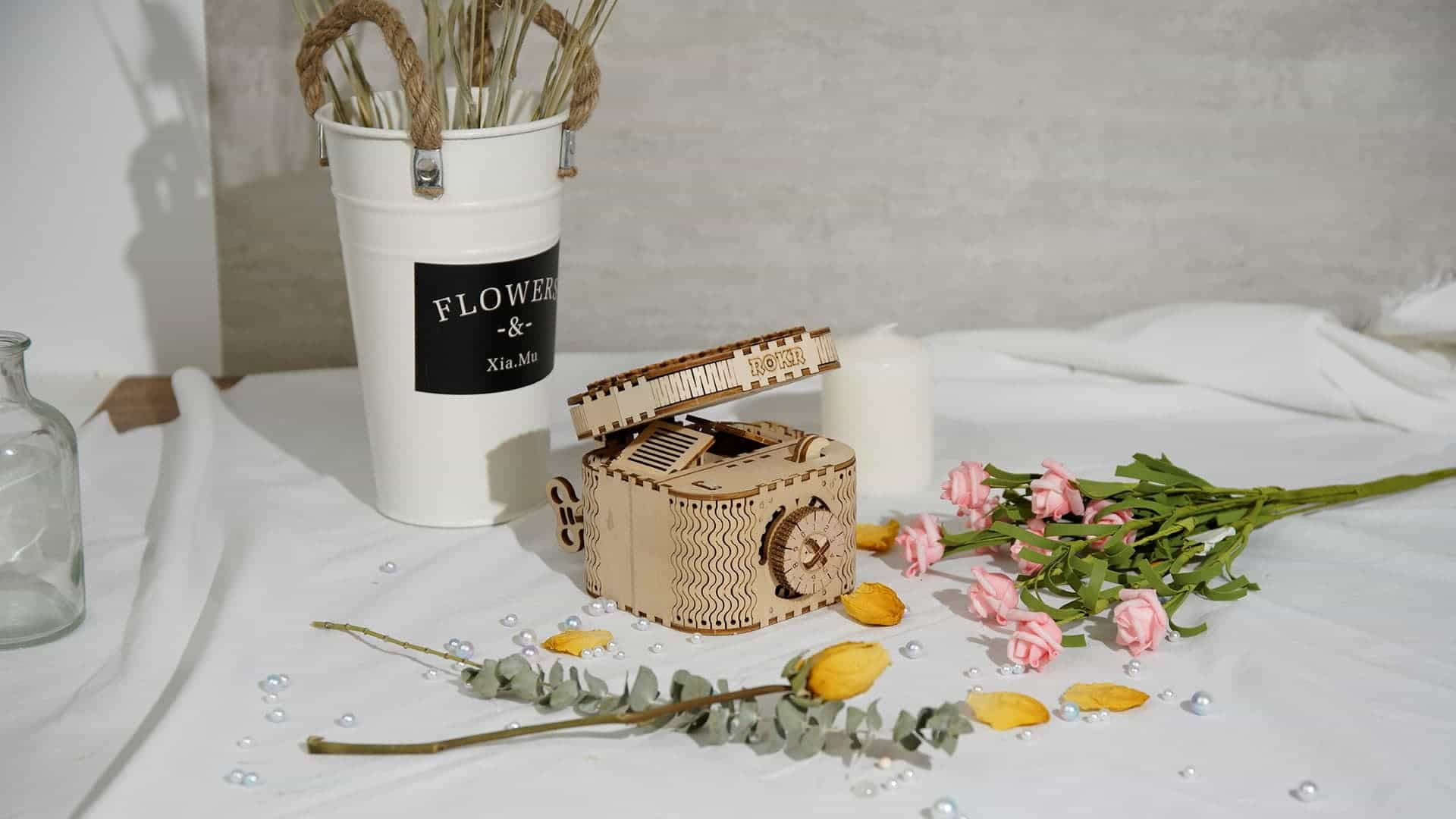 Rewarding Assembly
The delicate model needs your patience and concentration. But the grand result will be rewarding.
A Great Gift and Worthy of Display
A best gift to someone special gift or home decor for anyone.It will make a memorable gift that will be cherished forever.No one will refuse such a fairy house gift!