ROKR Road Roller TG701K
Items Included: Wooden Pieces
Number of Pieces: 149
Difficulty Level:★★☆☆☆☆
Assembly Time: About 2.5h
Age: 8+
Package Size: 152.5*228.5*13mm
Assembly Size: 165*70*100mm
ROAD ROLLER- It replicates the Road Roller with eco-friendly raw materials and pre-colored pieces, which can be built easily.  This fun and educational toy is perfect for children who love building and construction.
Description
Once upon a time, there was a young boy named Tim who was fascinated by construction equipment. He loved watching the big machines at work on building sites and dreamed of becoming an engineer one day. For his birthday, his parents surprised him with a road roller assembly wooden model. Tim was overjoyed and immediately set to work building the model. As he put the pieces together, he learned about the different parts of a road roller and how they worked together to smooth and compact the ground. He was amazed by the engineering behind the machine and felt proud of his completed model. He proudly displayed it on his shelf, where it became a constant reminder of his love for engineering and his dreams for the future.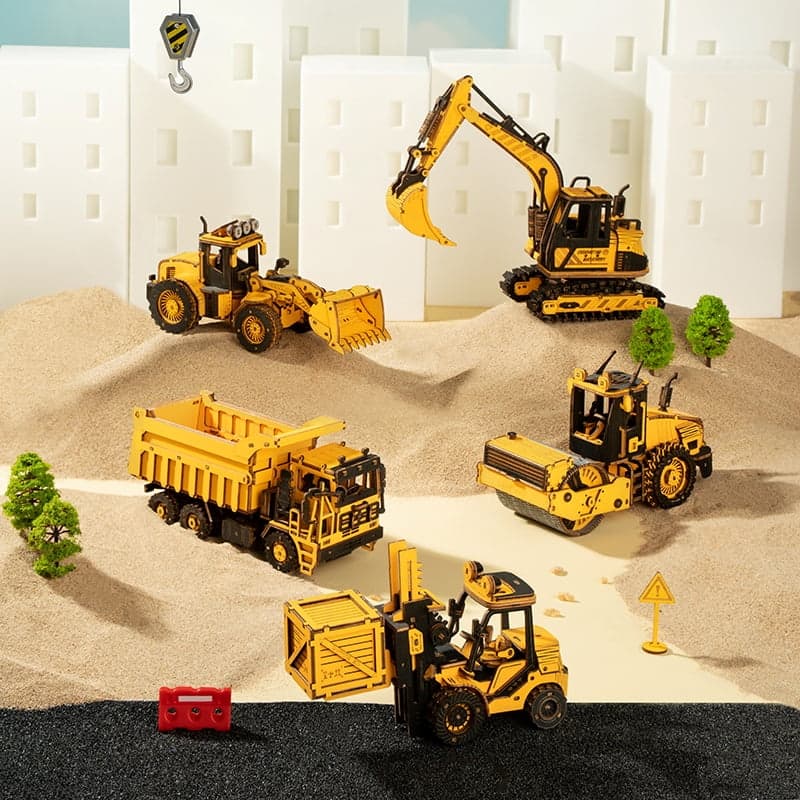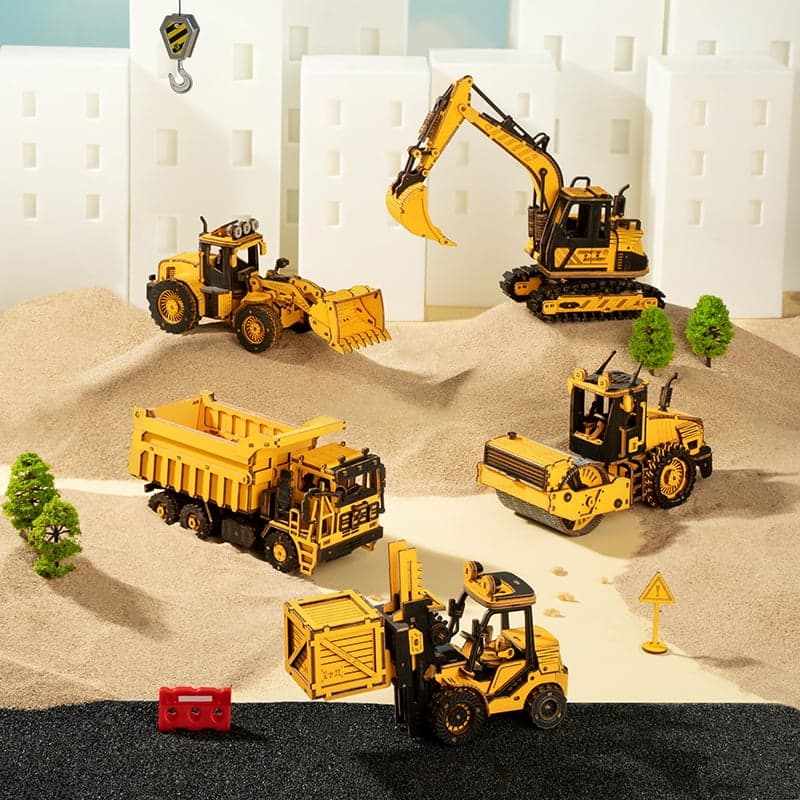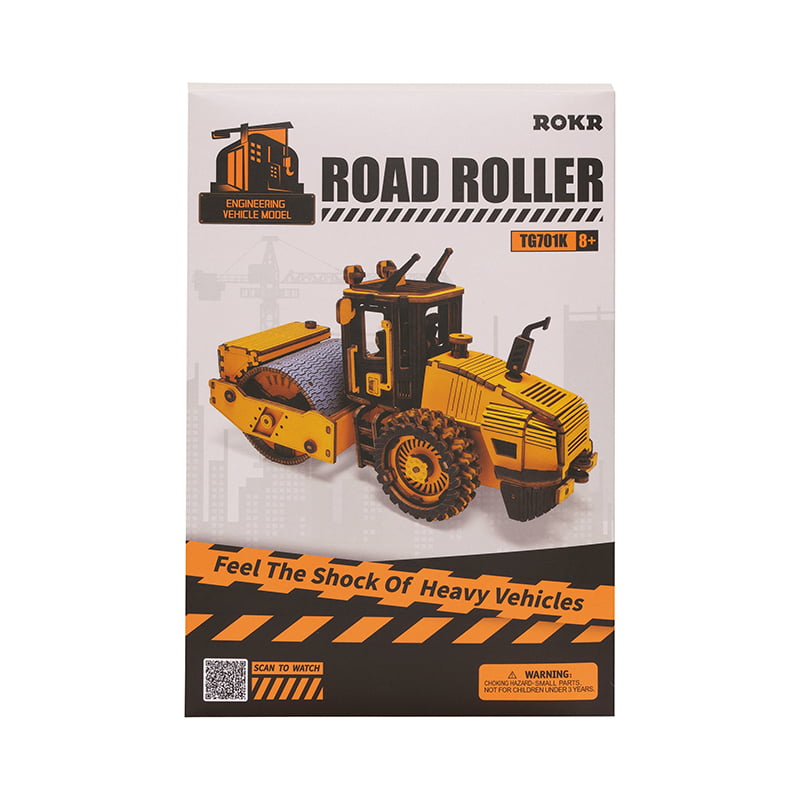 PACKAGE INCLUDED
Exquisite Package.
Pre-cut Wood Sheets.
Accessory Tools.
English Instruction Book.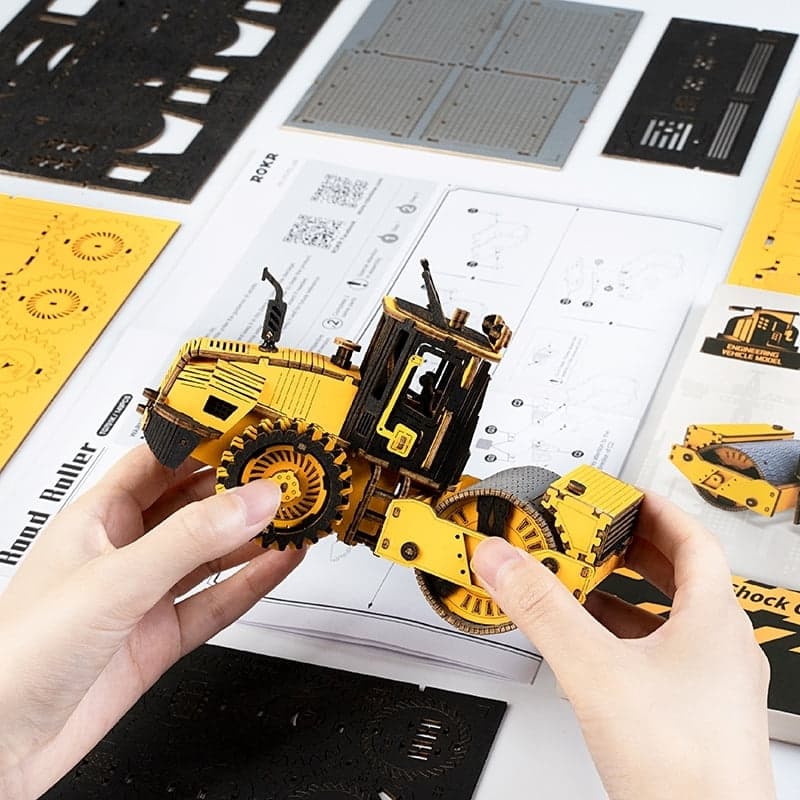 STEP 1
Open the package and take out the wooden parts, instructions and other accessories in turn.
Before assembly, please read the notice of the instruction firstly.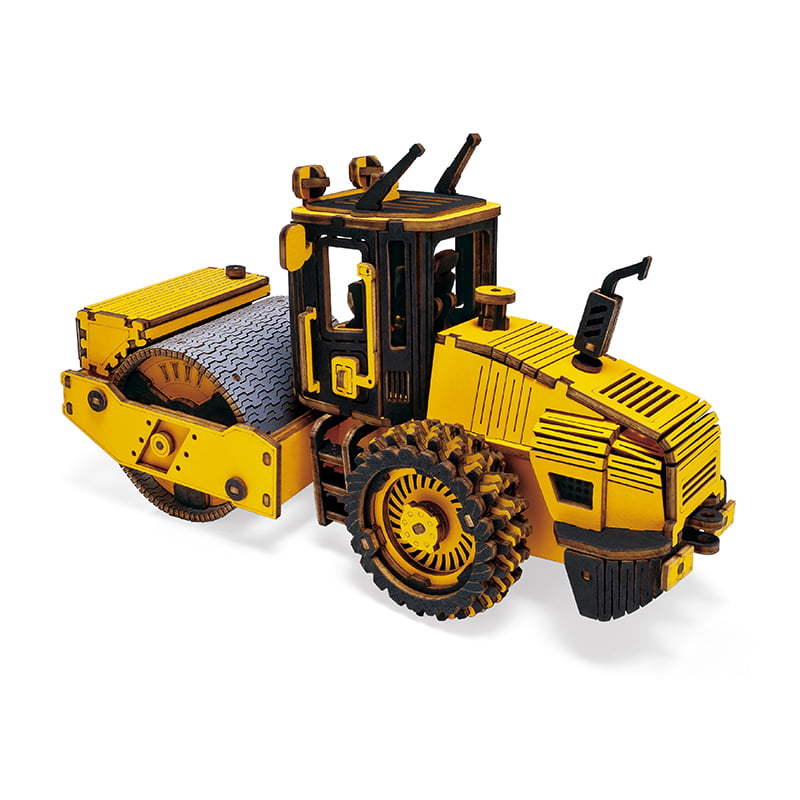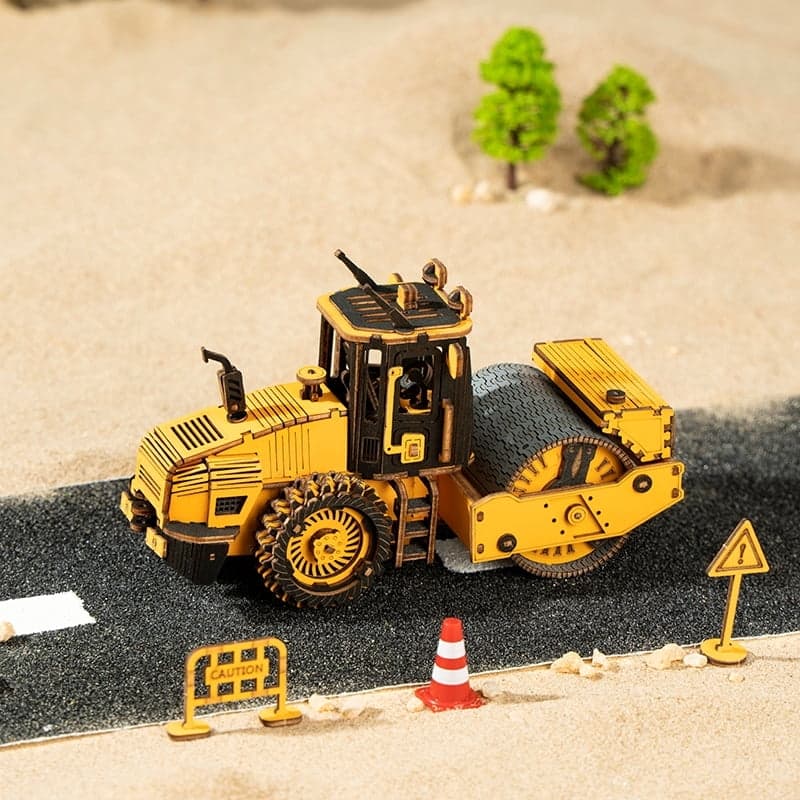 Raw Materials & Technology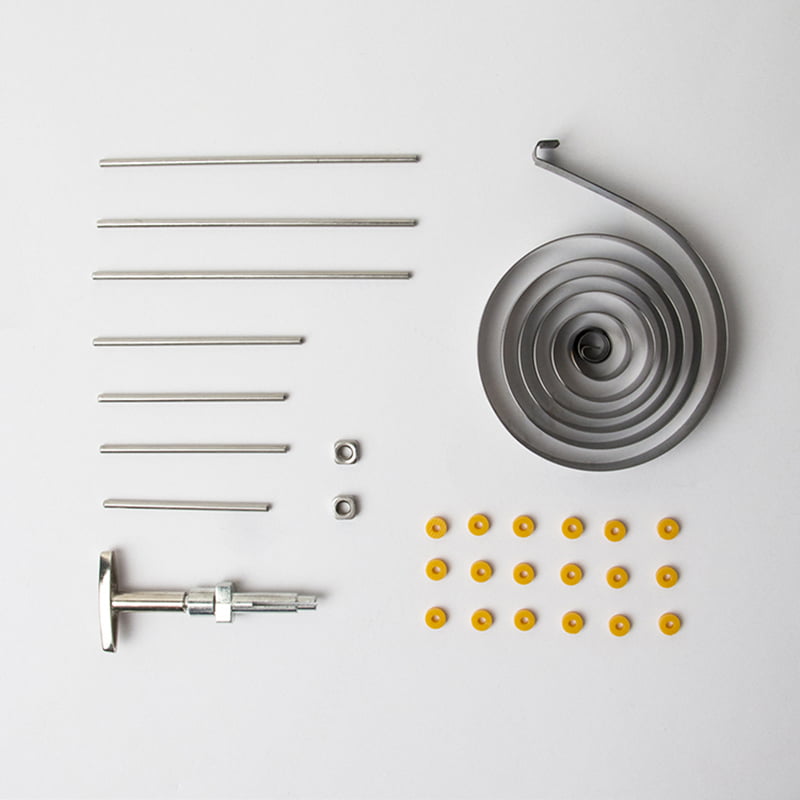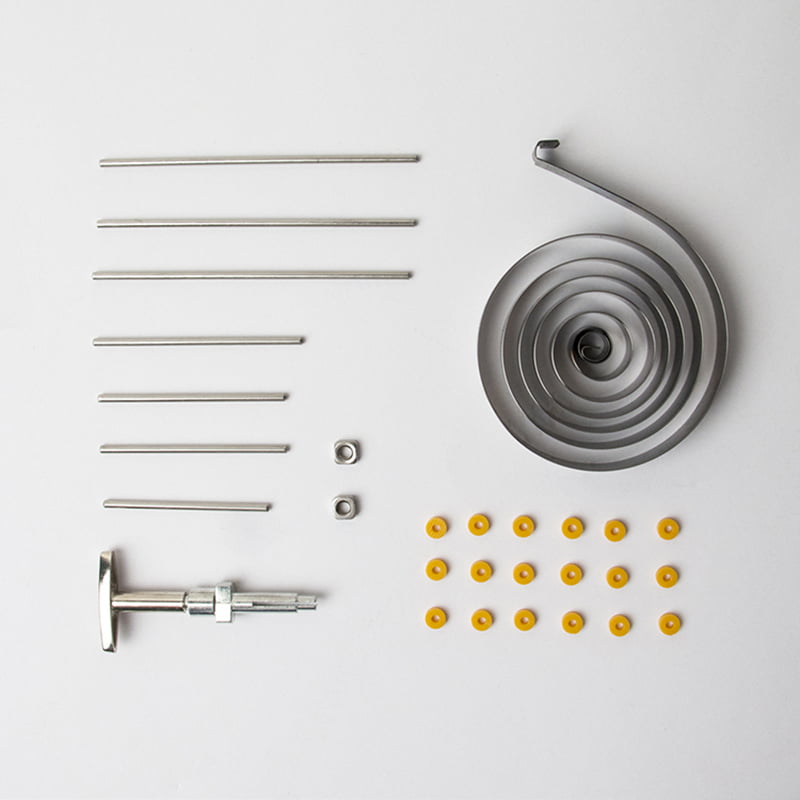 ROKR R & D team preferred customized parts for better durability.
Hundreds of suppliers from all over the world provide adaptive parts for a series of products, which are deeply customized to meet the design functions.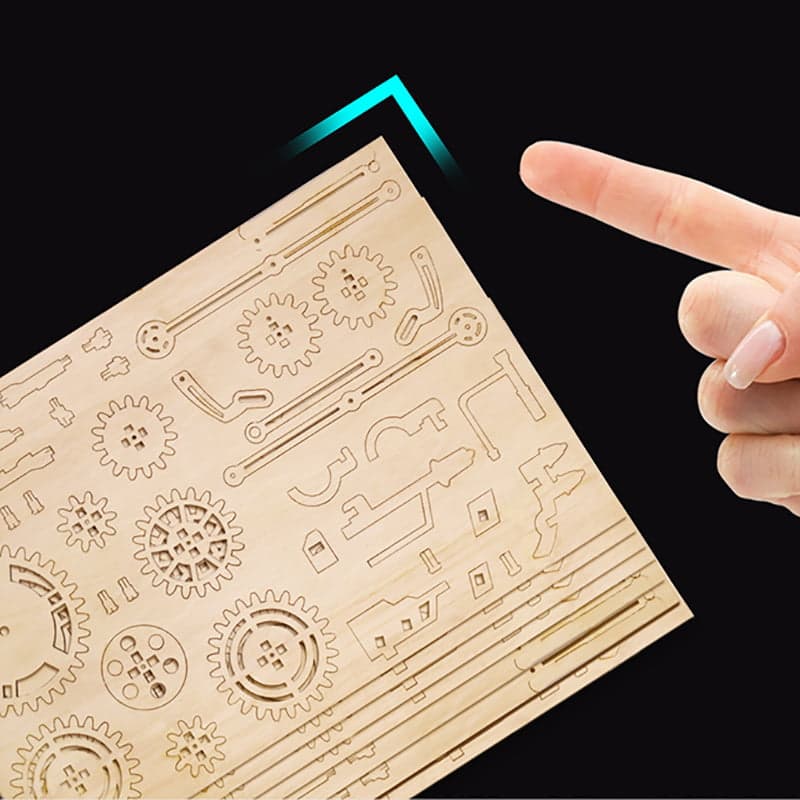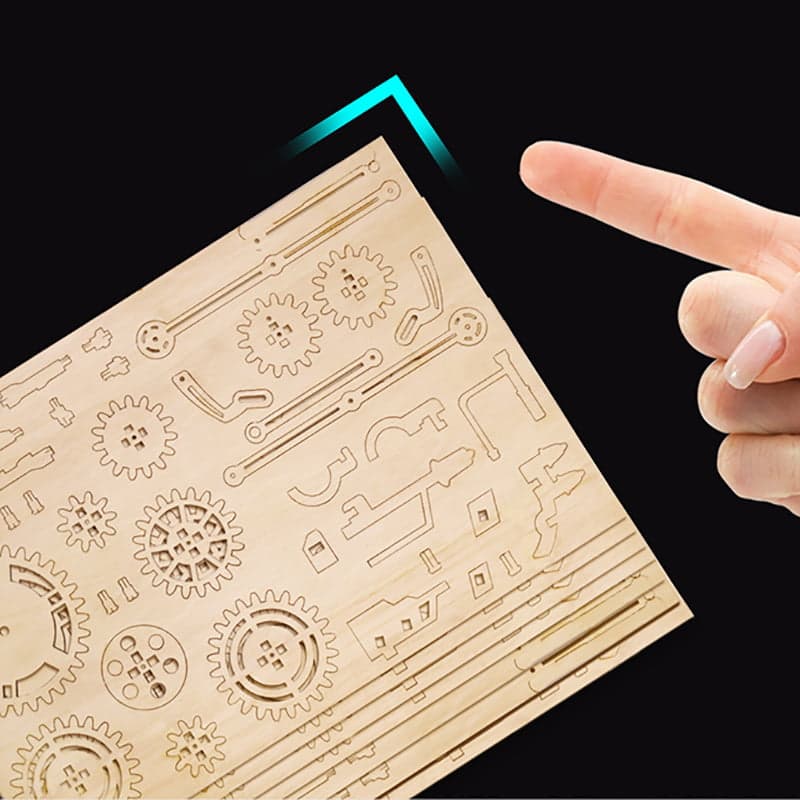 High precision steady-state laser cutting is adopted, and the process error is controlled within 5um, which is equivalent to 1 / 20 hair diameter.
Guarantee that all parts can fully fit and assemble, and each bayonet fits tightly.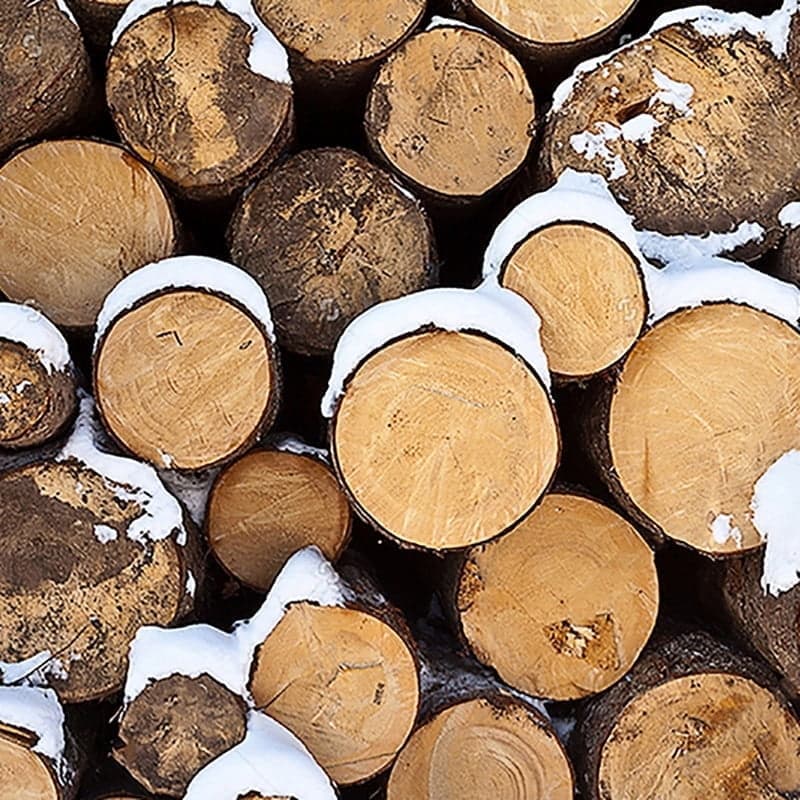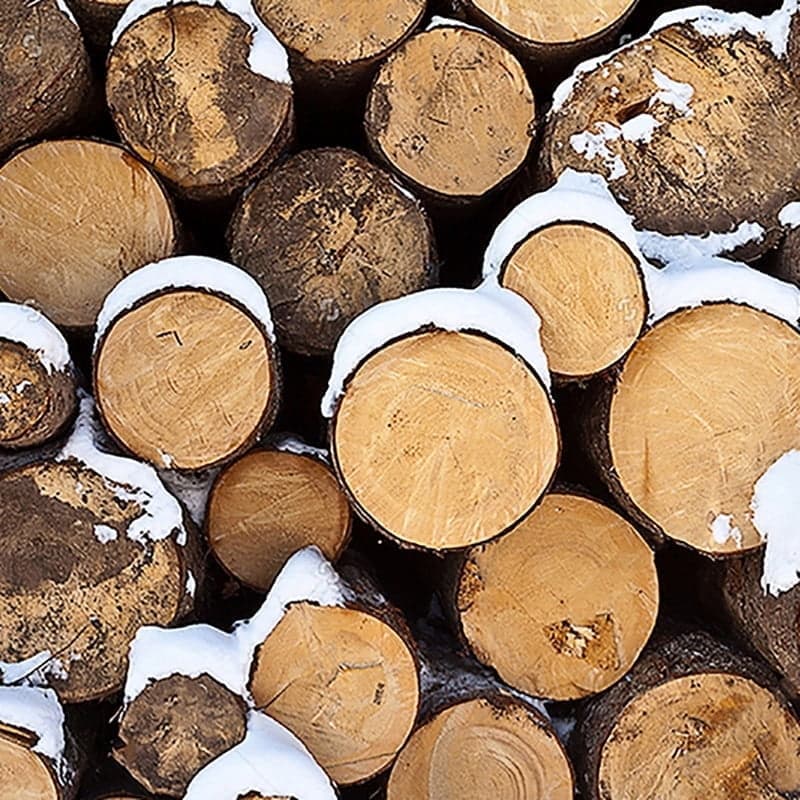 We choose basswood from the high latitude of the northern cold zone, which is strong and durable.
The wood grain is fine and uniform, showing silk luster, layered, wear-resistant, corrosion-resistant and not easy to crack.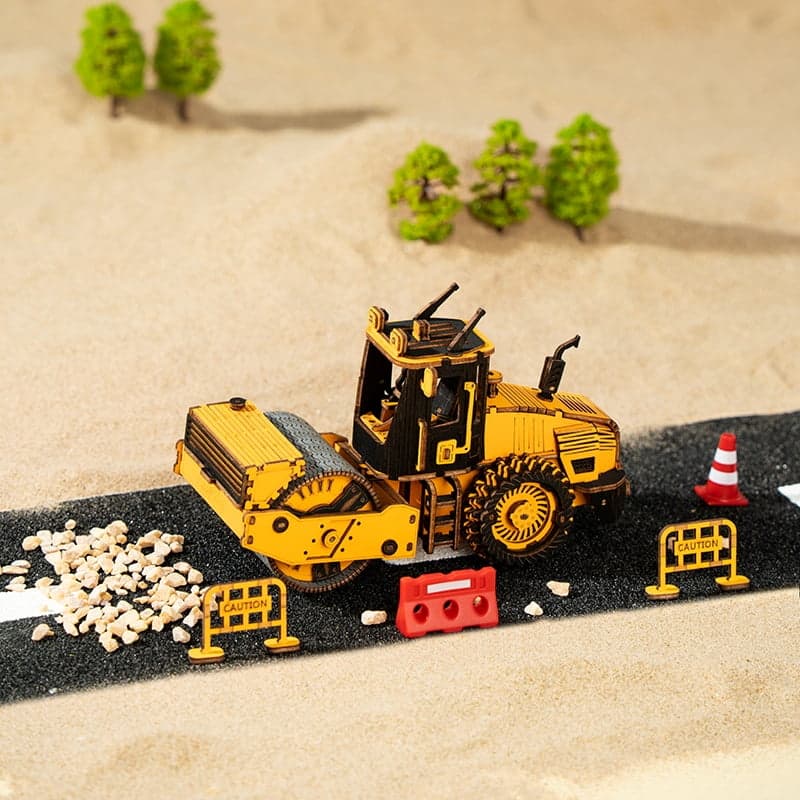 ROKR Road Roller TG701K
Building the model can provide a hands-on learning experience, helping you understand how a road roller works and the engineering principles behind it.
Once assembled, the model can be proudly displayed in your home or office, making for a unique and interesting conversation piece.
The road roller assembly wooden model is an affordable way to learn about engineering and can provide hours of learning and enjoyment.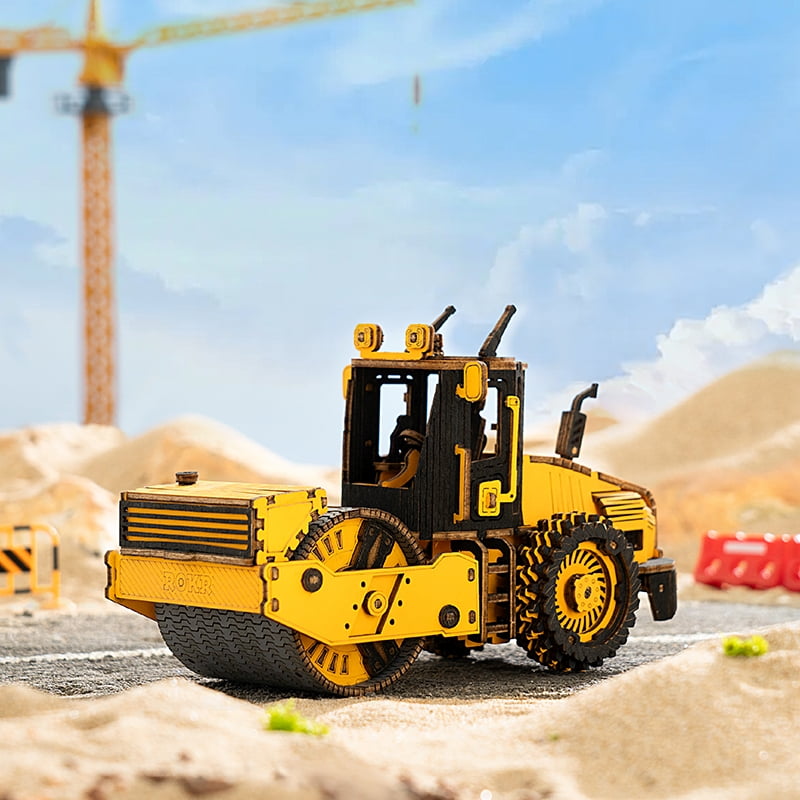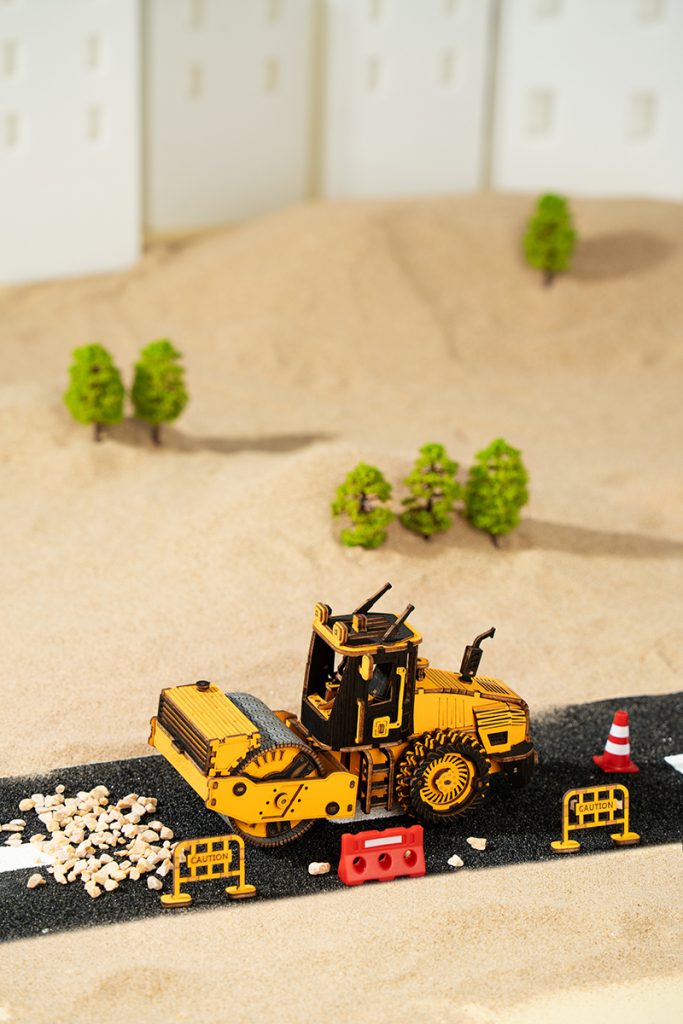 Exercise your Brain
Hands-on way to exercise logic thinking and fine mental skills. In this process,kids would be more patient and prudent! 
It brings tremendous sense of accomplishment and can show it off to friends and family.
A Great Gift and Worthy of Display
A best gift to someone special  gift or home decor for anyone.It will make a memorable gift that will be cherished forever.No one will refuse such a fairy house gift!
Rewarding Assembly
The delicate model needs your patience and concentration. But the grand result will be rewarding.