ROKR Emperor Scorpion MI04
Items Included: Plastic parts, auxiliary tools, etc
Total pieces: 123 pcs
Plastic pieces: 67 pcs
Difficulty Level: ★★★☆☆☆
Assembly Time: About 4h
Age: 8+
Package Size: 274*188*90mm
Assembly Size: 170*130*115mm
NEW PLASTIC ASSEMBLY MODEL – This model is made of ABS plastic which features high rigidness and strength. Therefore, it's perfect for children to play as it's not easily broken.
Description
In a distant galaxy, an extraterrestrial meteor struck Earth, unleashing an otherworldly force. The scorpion clan stumbled upon this enigmatic meteor and absorbed its immense energy. They underwent a highly mechanized and mutated evolution, transforming into a formidable force known as the Emperor Scorpion family. Their right pincers evolved into a more lethal three-claw arm, their bodies were encased in impenetrable armor, and internally, they developed powerful electric motors for enhanced combat prowess. Engaging in fierce battles on the insect family battleground, they fought valiantly against their foes, ultimately ascending to become rulers of the insect realm. The Emperor Scorpion family's remarkable evolution from the mysterious meteor turned them into indomitable conquerors of the insect world, forever changing the course of their history.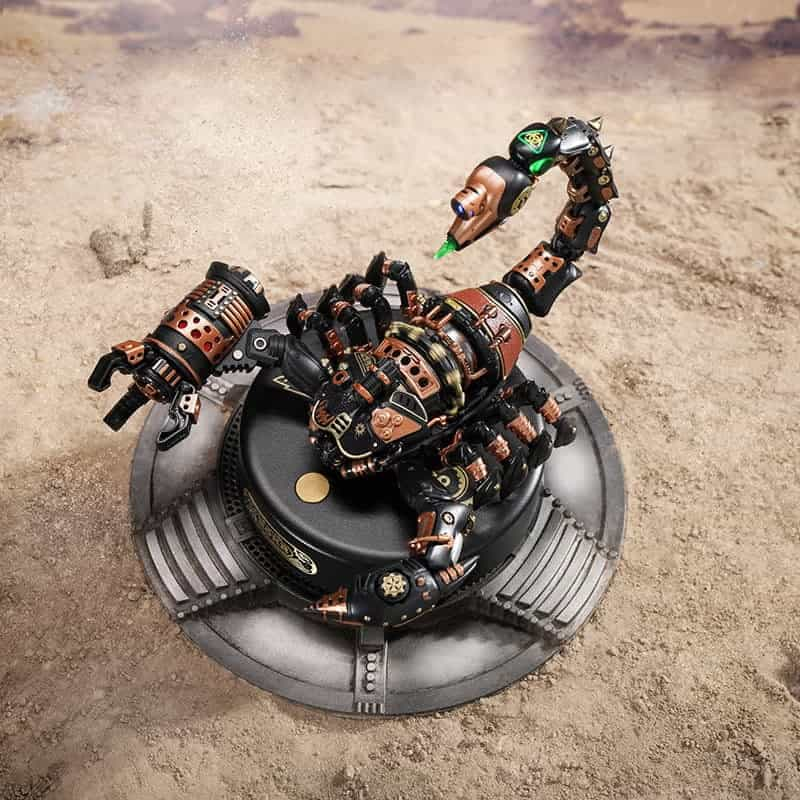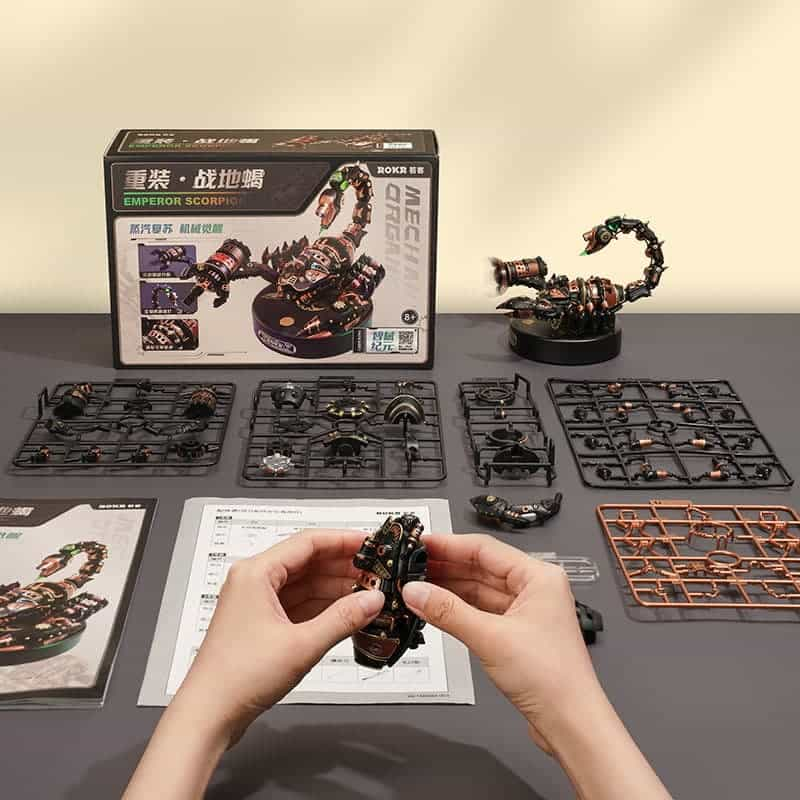 STEP 1
Open the package and take out the plastic parts, instructions and other accessories in turn.
Before assembly, please read the notice of the instruction firstly.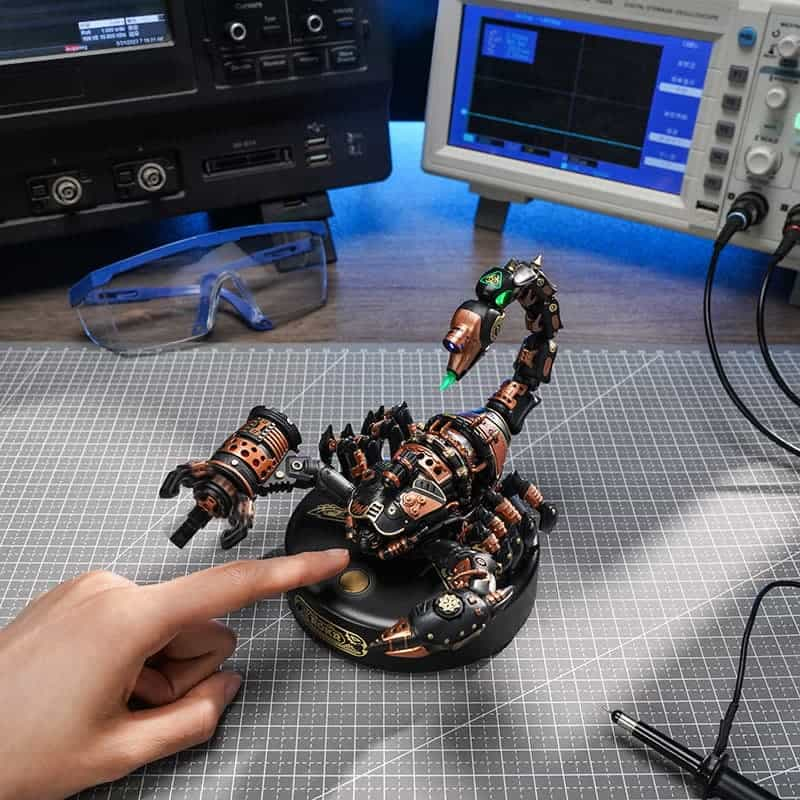 STEP 2
Touch the button once to turn it on.
The three-claw power arm begins to rotate, the lights are on, and the turbine engine body works.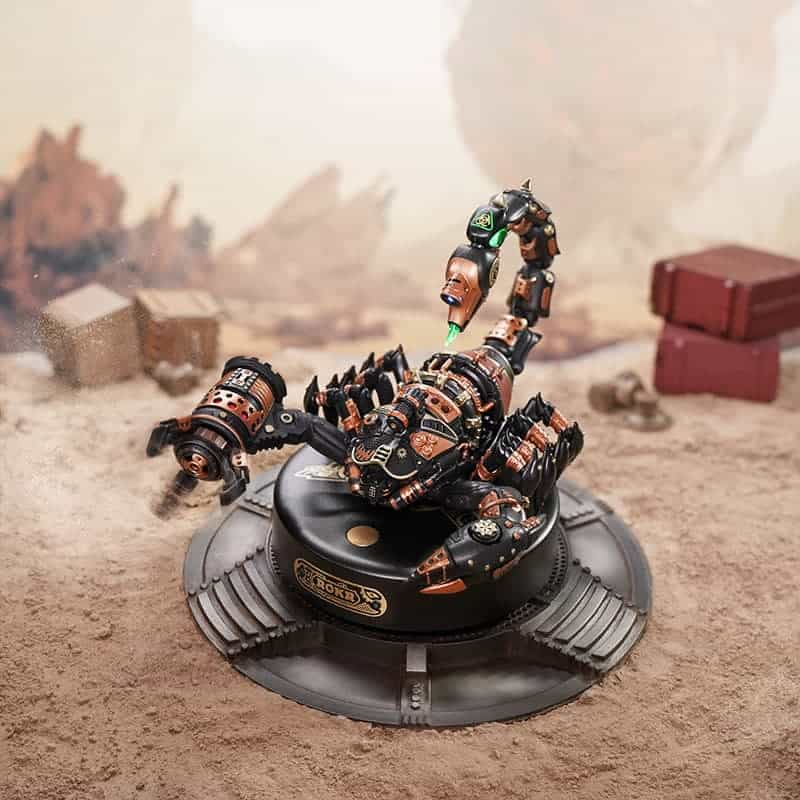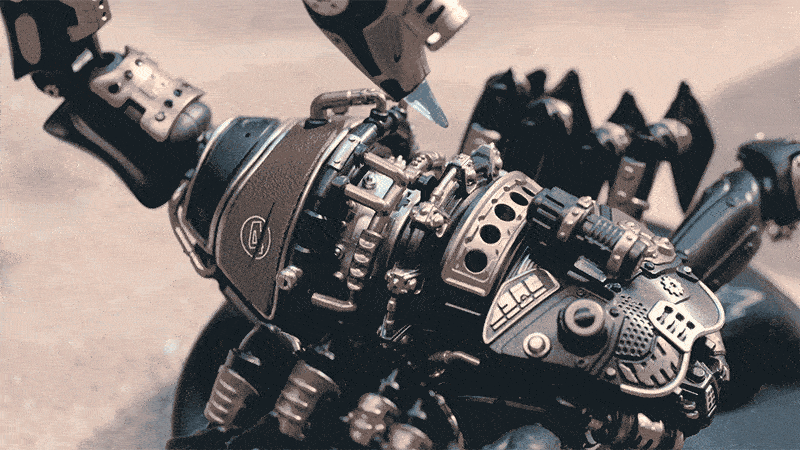 Start
The three-claw arm starts to rotate for testing and the core power is loading.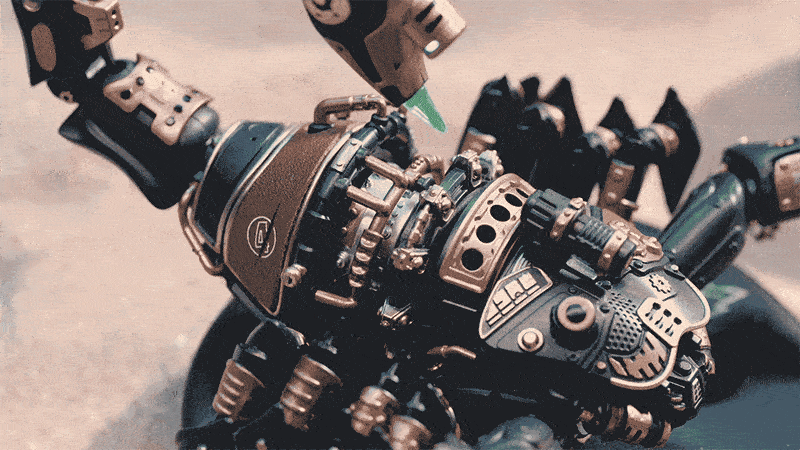 Speed Up
Blades begin co-axial counter-rotating and the power transmits gradually.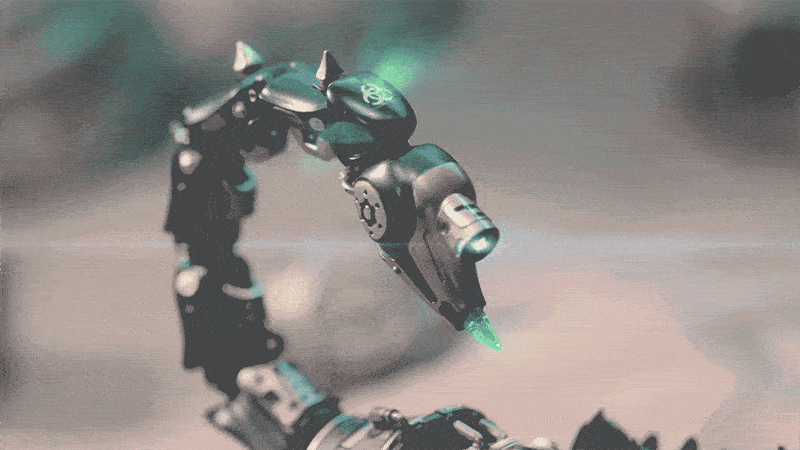 Stabilize
The body steps into a high-energy mode and runs with full power.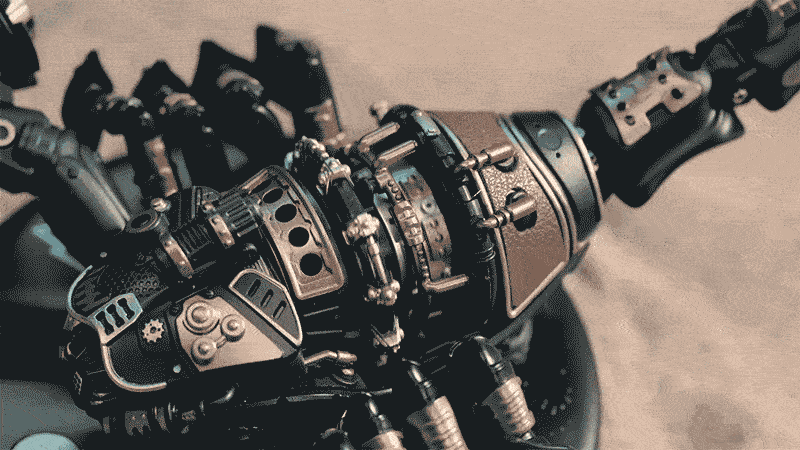 Attack
The multi-joint linkage scorpion tail is fully energized and the three-claw arm rotates to attack.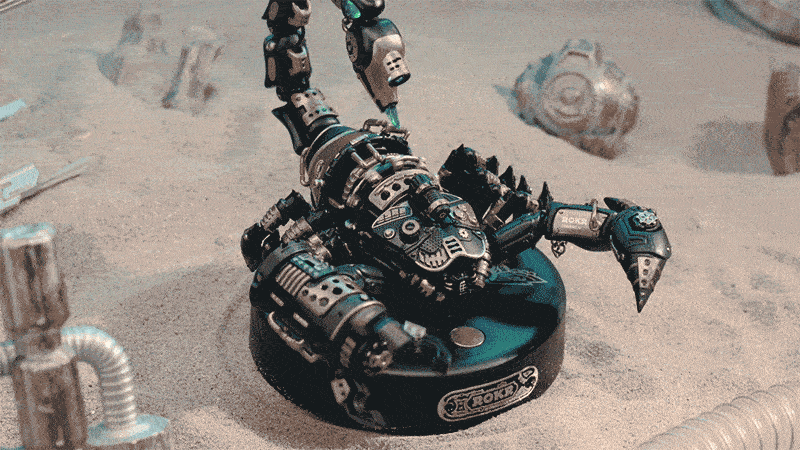 Overload
The body steps into the protection mode and the blades decelerate. 
After starting, it can run continuously for 3-4 minutes (It will automatically stop, so do not worry about forgetting to turn it off).
Low battery may cause the electrical motor to run slowly or stop running. Replace batteries to solve the problem.
Please keep the toolkit of the product properly for later maintenance.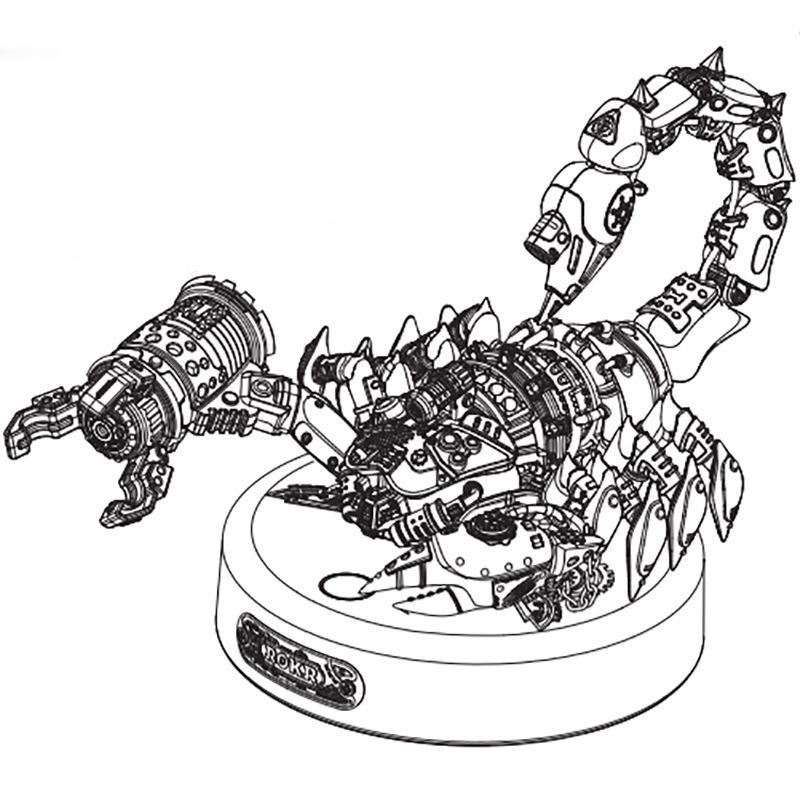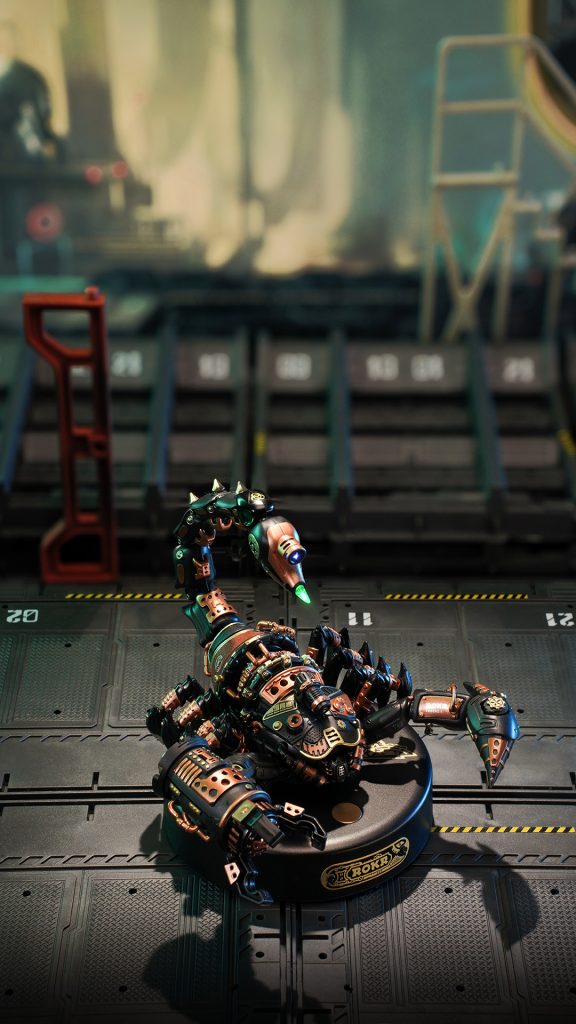 Detailed Instruction Book
There are clear and understandable pictures and texts in the manual. Take out the corresponding numbered pieces and assemble them as pictures. In addition, we also have a detailed assembly video, which is posted on the official YouTube account.
Exercise your Brain
Hands-on way to exercise logic thinking and fine mental skills. In this process, kids would be more patient and prudent! 
It brings tremendous sense of accomplishment and can show it off to friends and family.
A Great Gift and Worthy of Display
The best gift to someone special gift or home decor for anyone. It will make a memorable gift that will be cherished forever. No one will refuse such a fairy house gift!
Rewarding Assembly
The delicate model needs your patience and concentration. But the grand result will be rewarding.
Beyond simply leading to better engagement, hands-on learning allows kids to practice the skills that they've already learned.