ROKR Scout Bettle MI02
Items Included: Plastic parts, auxiliary tools, etc
Total pieces: 147 pcs
Plastic pieces: 55 pcs
Difficulty Level: ★★★☆☆☆
Assembly Time: About 3h
Age: 8+
Package Size: 274*188*75mm
Assembly Size: 100*195*95mm
NEW PLASTIC ASSEMBLY MODEL  – With ABS and PVC materials of parts, this model is also added with some metal elements to present more hard-core feelings. Just lightly touch the switch, then you can enjoy the beetle's performance!
Description
Rokr's new Mechanical Age series is coming. The designer combines the Steampunk elements with the real beetles in nature to create a combat mecha with great mechanical beauty. While restoring the details of the beetle, it also created a realistic mechanical transformation body. Many models also have diaphragm wings, reconnaissance indicator lights, war fog, power enhancement, and other functions connected to the power supply base at the bottom. They are extremely playable and suitable for hard-core players to collect and play!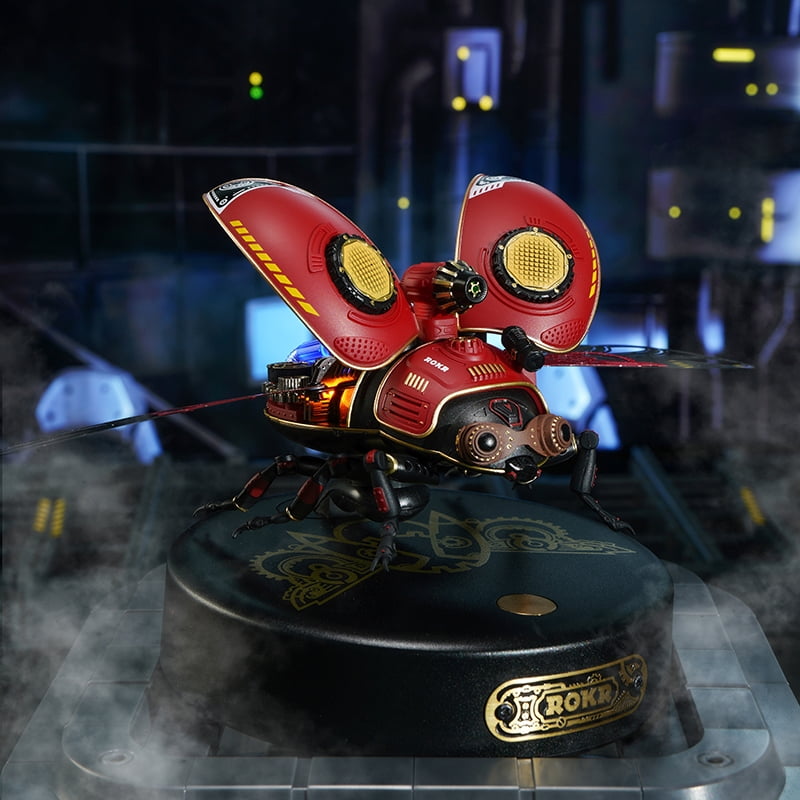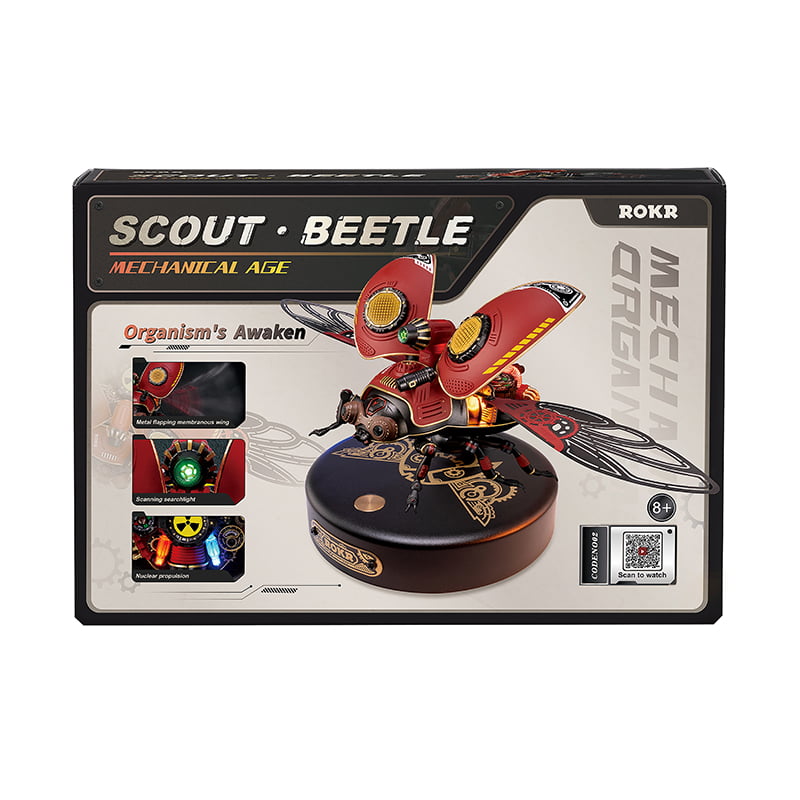 STEP 1
Open the package and take out the plastic parts, instructions and other accessories in turn.
Before assembly, please read the notice of the instruction firstly.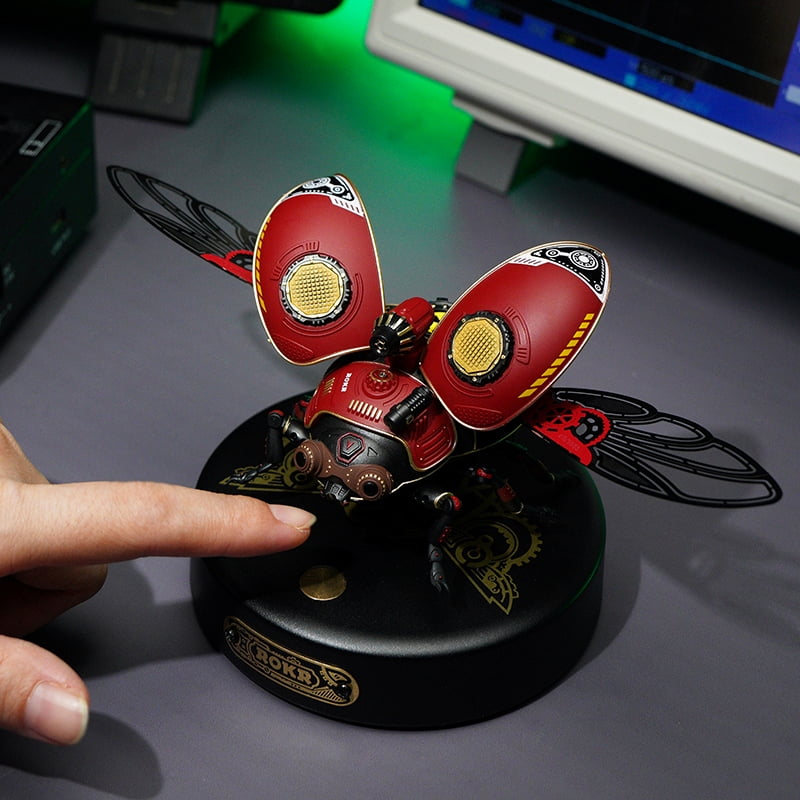 STEP 2
Touch the button to turn it on.
The membranous wings begin to flap.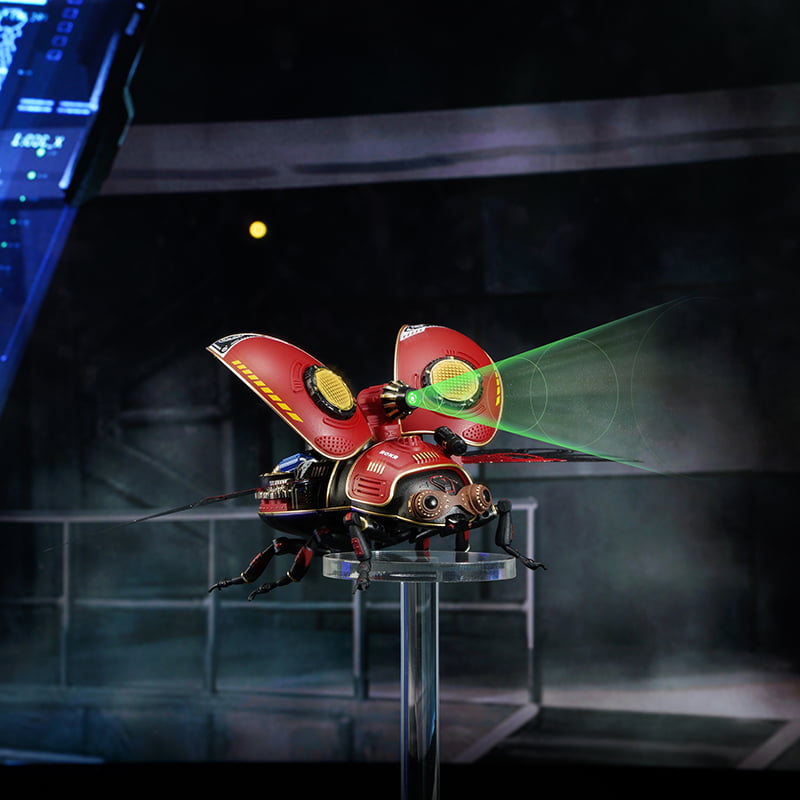 STEP 3
The full-scene searchlight should be shiny.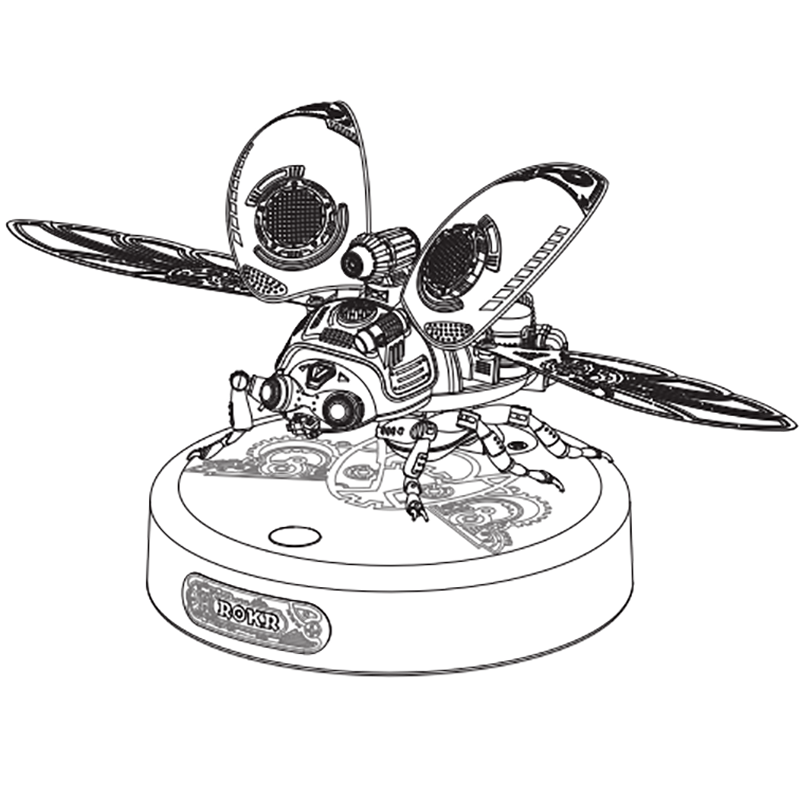 After starting, it can run continuously for 3 minutes (It will automatically stop after 3 minutes, so do not worry about forgetting to turn it off).
Insufficient power may cause the wing to vibrate slowly or stop vibrating. Please replace the battery.
Do not touch the wings and exposed gears during operation to prevent hurt.
Please keep the toolkit of the product properly for later maintenance. 
Raw Materials & Technology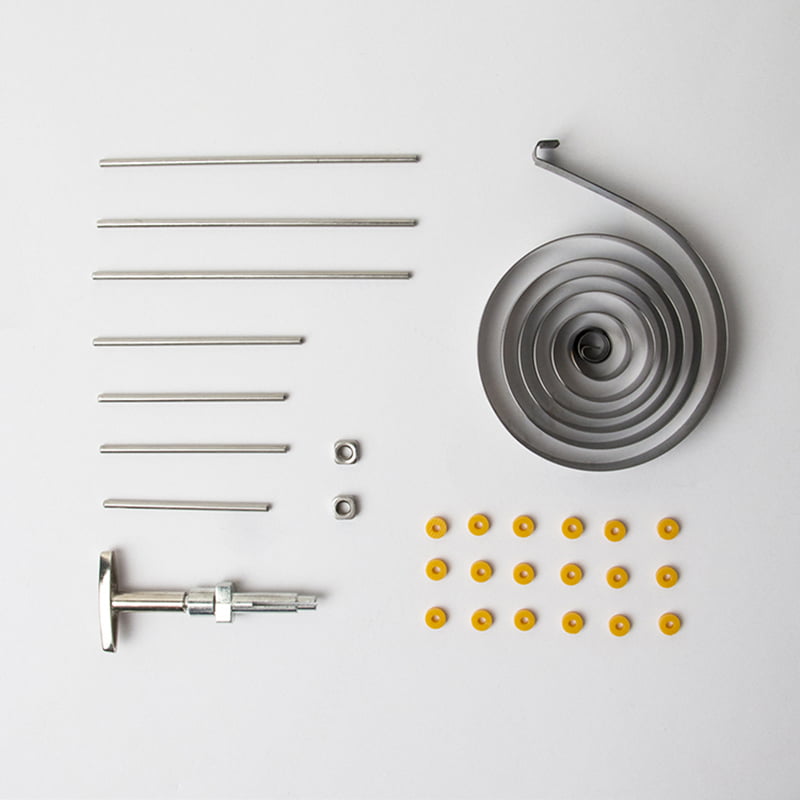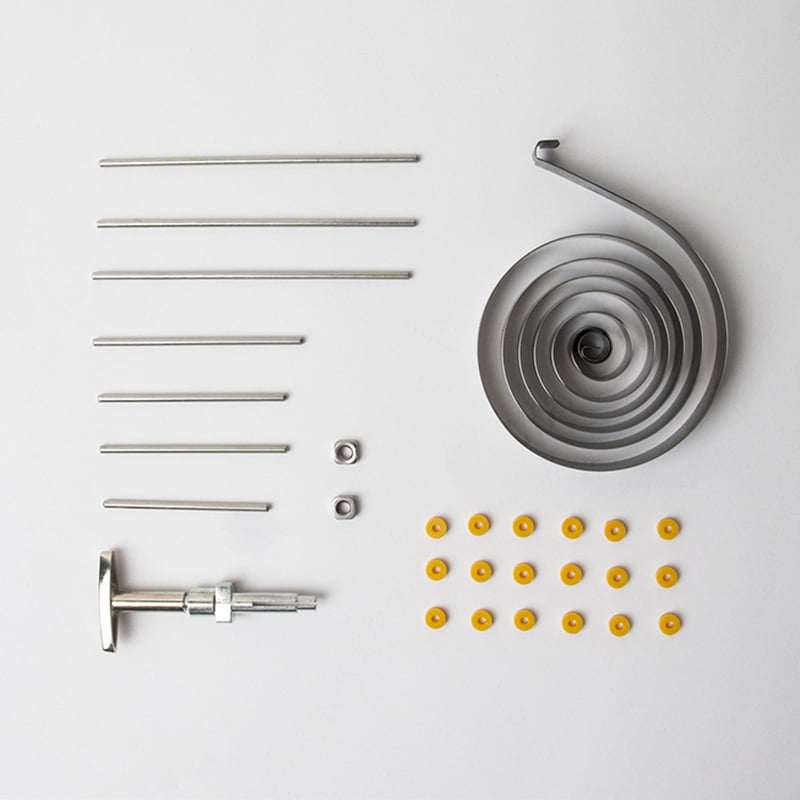 ROKR R & D team preferred customized parts for better durability.
Hundreds of suppliers from all over the world provide adaptive parts for a series of products, which are deeply customized to meet the design functions.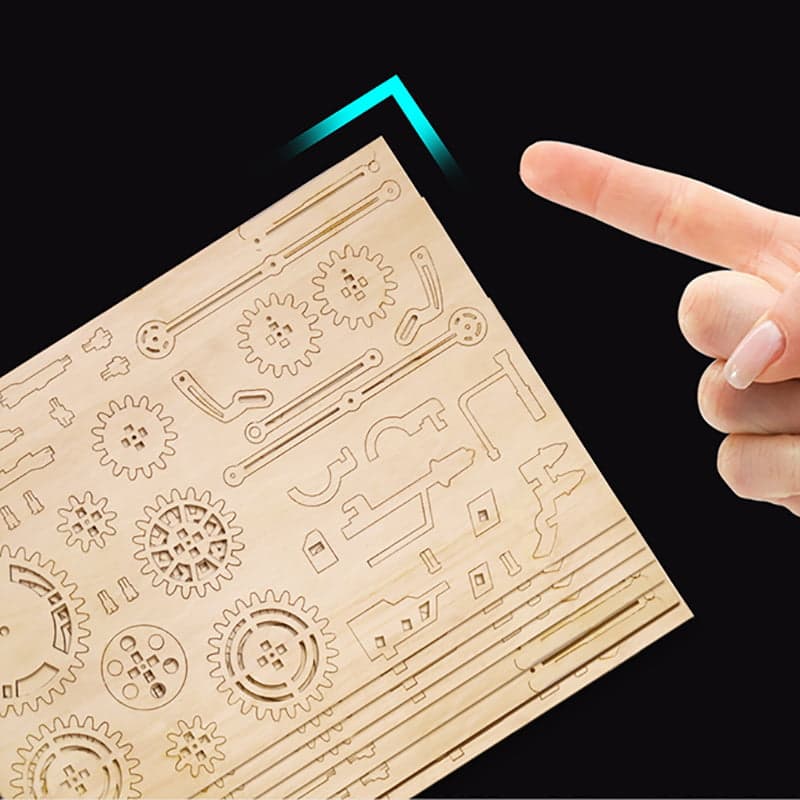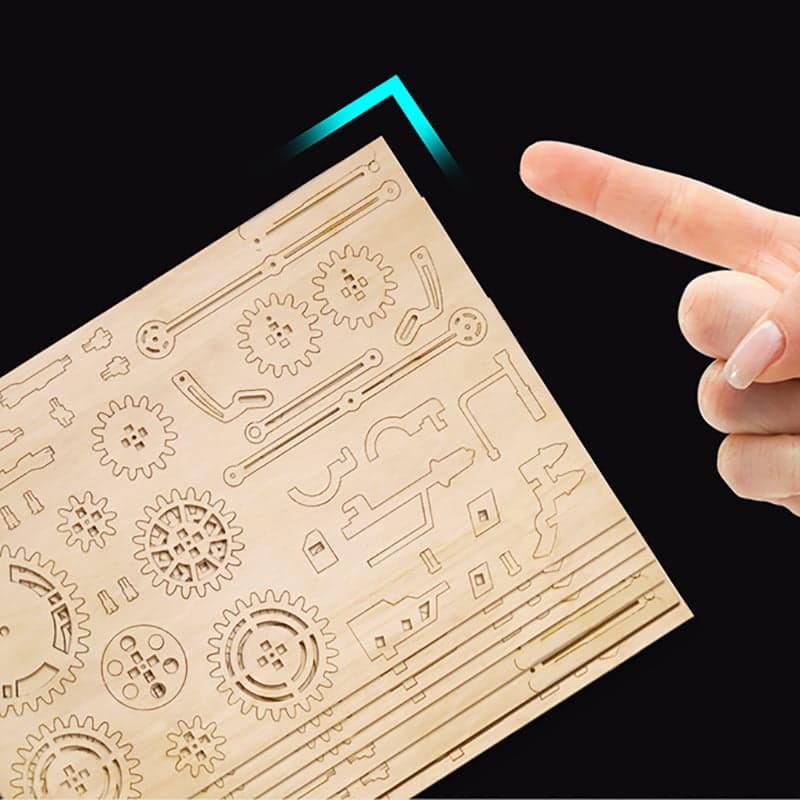 High precision steady-state laser cutting is adopted, and the process error is controlled within 5um, which is equivalent to 1 / 20 hair diameter.
Guarantee that all parts can fully fit and assemble, and each bayonet fits tightly.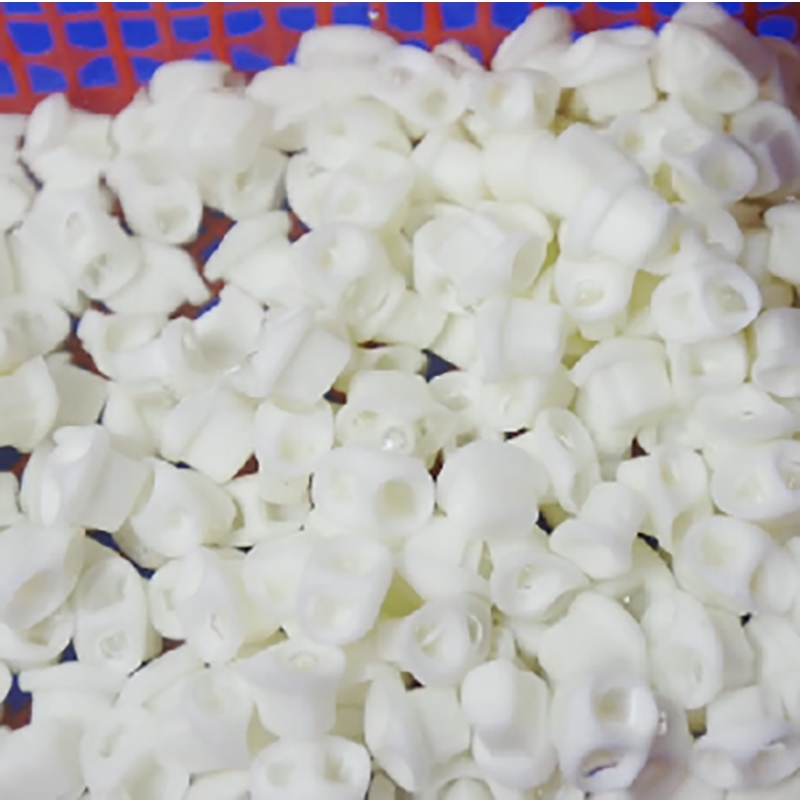 Robotime Plastics involves injection molding, painting and assembling of plastic products.
The main plastics used are ABS and PVC which are durable and have high strength.
Beyond simply leading to better engagement, hands-on learning allows kids to practice the skills that they've already learned.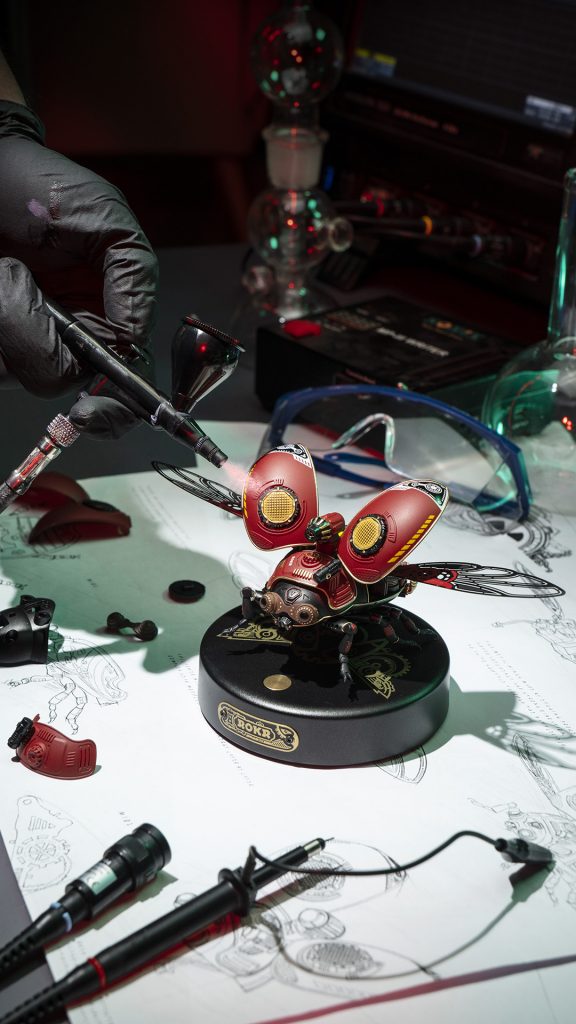 Detailed Instruction Book
There are clear and understandable pictures and texts in the manual. Take out the corresponding numbered pieces and assemble them as pictures. In addition, we also have a detailed assembly video, which is posted on the official YouTube account.
Exercise your Brain
Hands-on way to exercise logic thinking and fine mental skills. In this process, kids would be more patient and prudent! 
It brings tremendous sense of accomplishment and can show it off to friends and family.
A Great Gift and Worthy of Display
The best gift to someone special gift or home decor for anyone. It will make a memorable gift that will be cherished forever. No one will refuse such a fairy house gift!
Rewarding Assembly
The delicate model needs your patience and concentration. But the grand result will be rewarding.