ROKR Vitascope LK601
Items Included: Wooden Pieces, Movement, Film Roll
Number of Pieces: 183
Difficulty Level: ★★★★★☆
Assembly Time: About 5h
Age: 14+
Package Size: 320*235*51mm
Assembly Size: 230*133*255mm
HAND GENERATOR – No battery needed. It can play on a movie just by rotating the handle.
FREE FLIM INCLUDED – A famous silent movie: Modern Times (Charlie Chaplin)
Description
ROKR Vitascope Story
A film projectionist, River, inspired ROKR Vitascope. As a craftsman who has been dealing with film films for more than 20 years, he is happiest to make some unforgettable scenes in cinema and watch them with his family and friends on the old projector at home. River believes that everyone should remember memorable moments in life forever.
To make the classics eternal, ROKR's whole design team lasted half a year, from drawing design, modeling, and mapping to laser cutting and proofing. It went through repeated repetitions, which finally condensed into this ingenious work.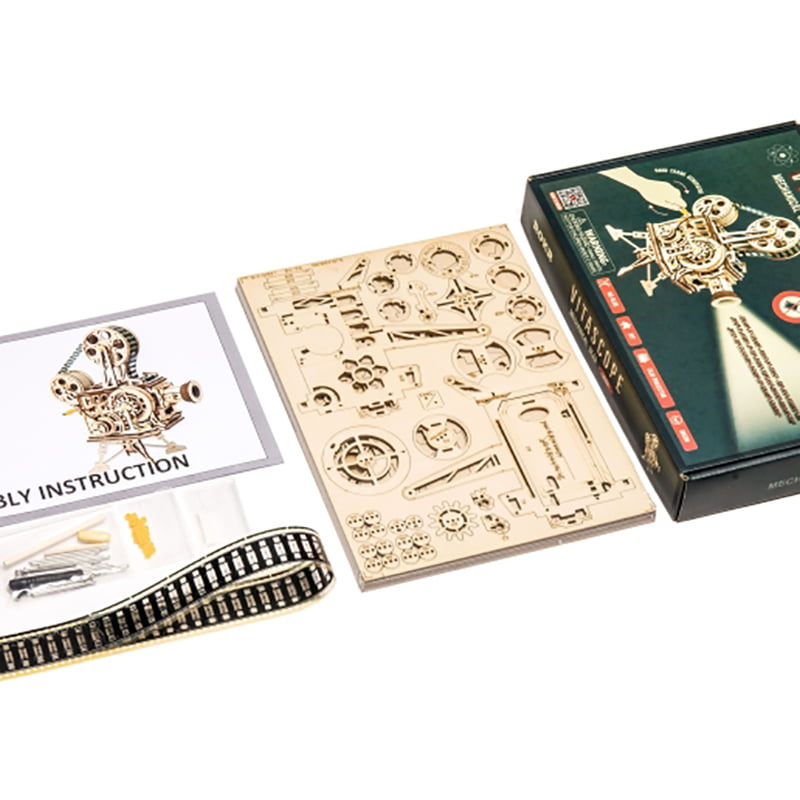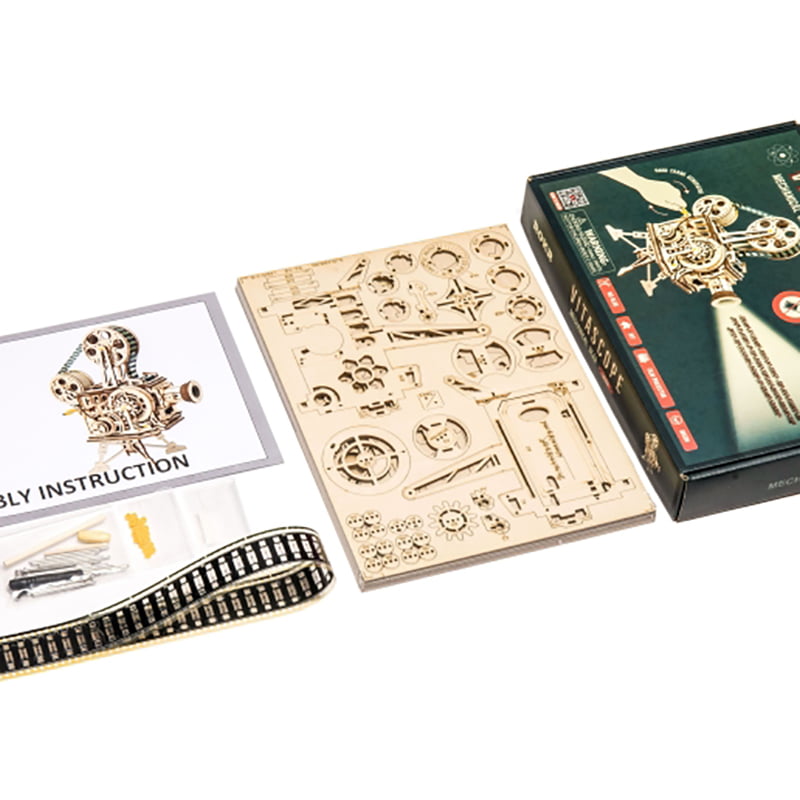 STEP 1
Open the package and take out the wooden parts, instructions and other accessories in turn.
Before assembly, please read the notice of the instruction firstly.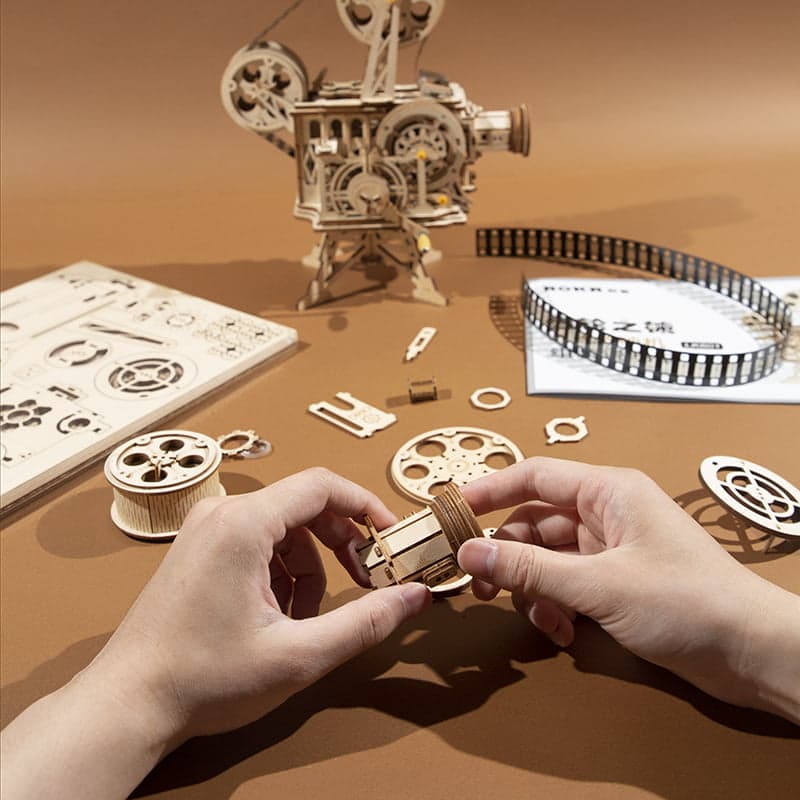 STEP 2
Pick out the wooden pieces as steps shown.
Find out the corresponding parts and small tools according to the instructions  to start assembly.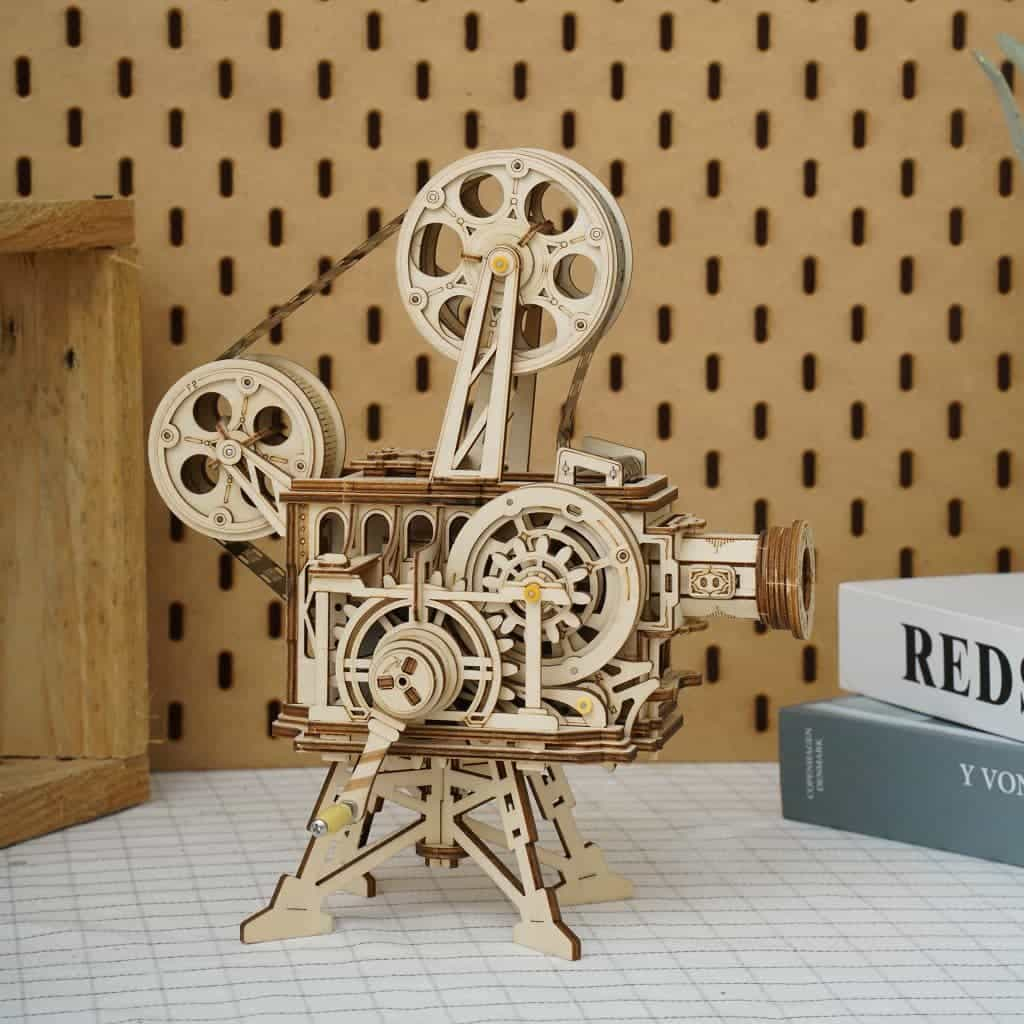 STEP 3
Finish assembly! It has a mixed style of  mechanics and retro things.

 It can be placed on the desk and as a display in your living room.

 And this vitascope is also very suitable for giving friends & family as a gift.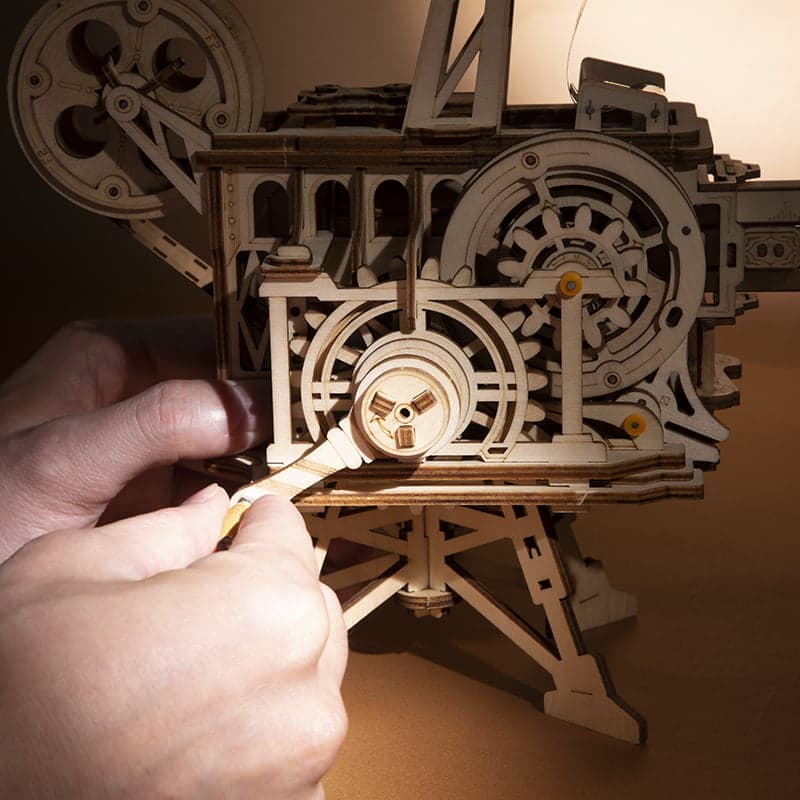 STEP 4
Adjust the 28mm focal length lens.
Turn off lights.
Prepare a white paper or your wall.
Rotate the handle rapidly.
Enjoy <Modern Times> with your family!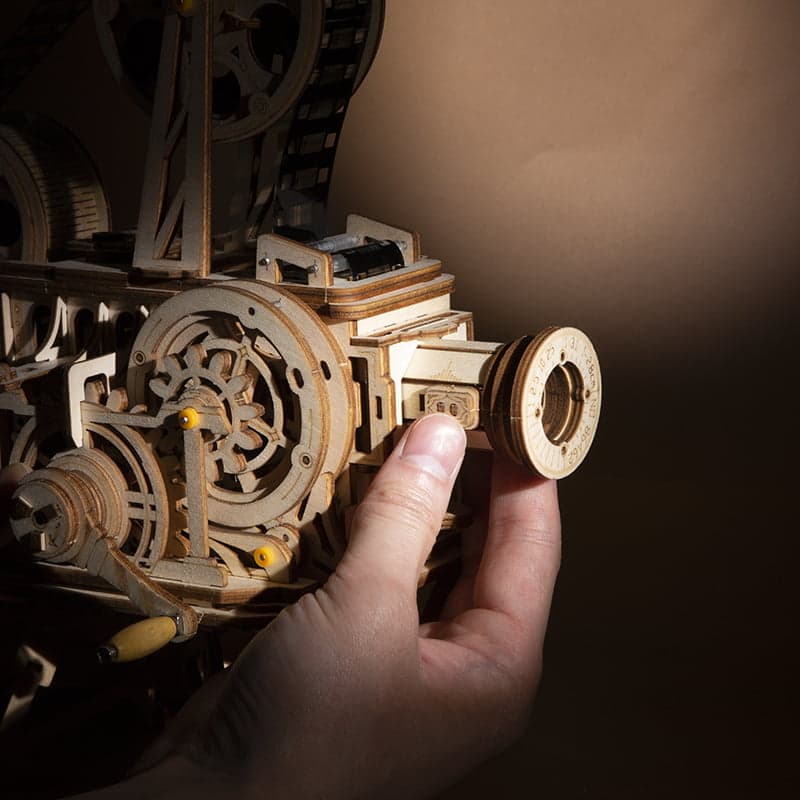 Hand Generator
No batteries or any other power source is required. Just crank the handle to play the film.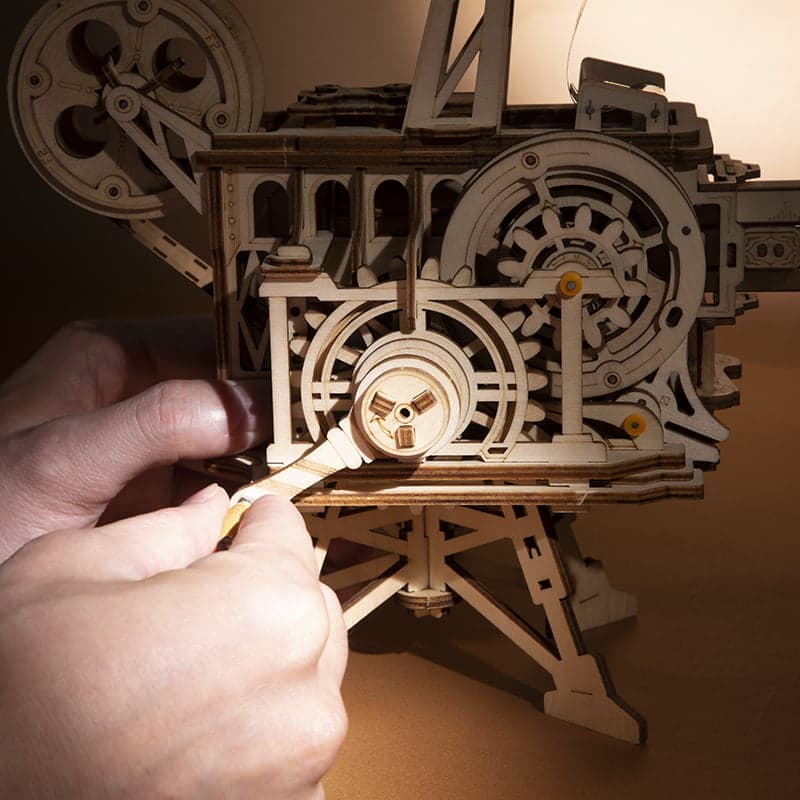 28mm Focus Lens
You can adjust the focal lens for to change the size and quality of the images.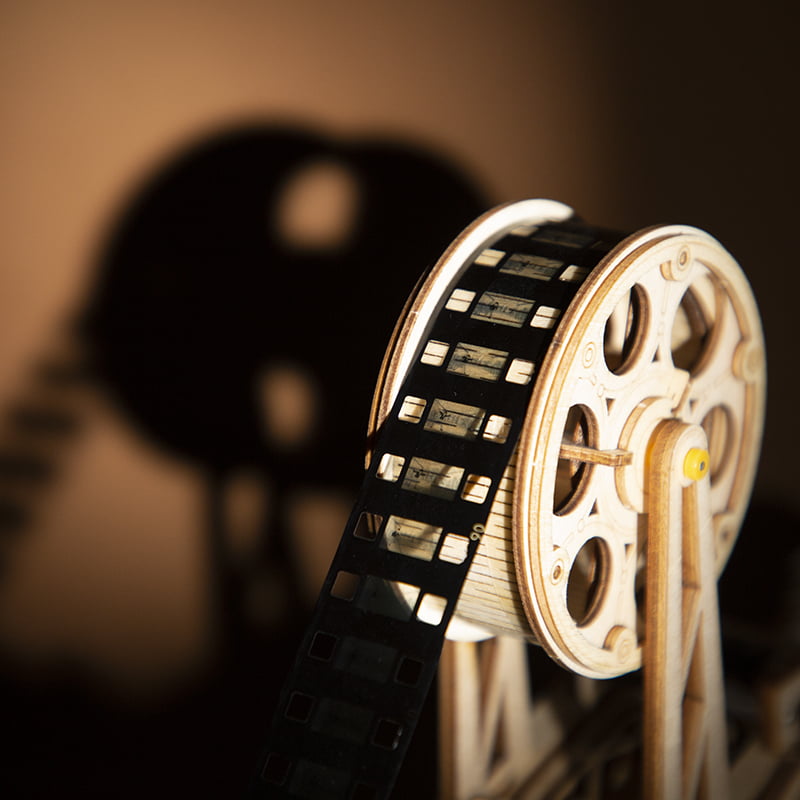 58 Frames Film
You can even make your own film to record your good memories.(suitable for 4.5mm/5mm film).
Raw Materials & Technology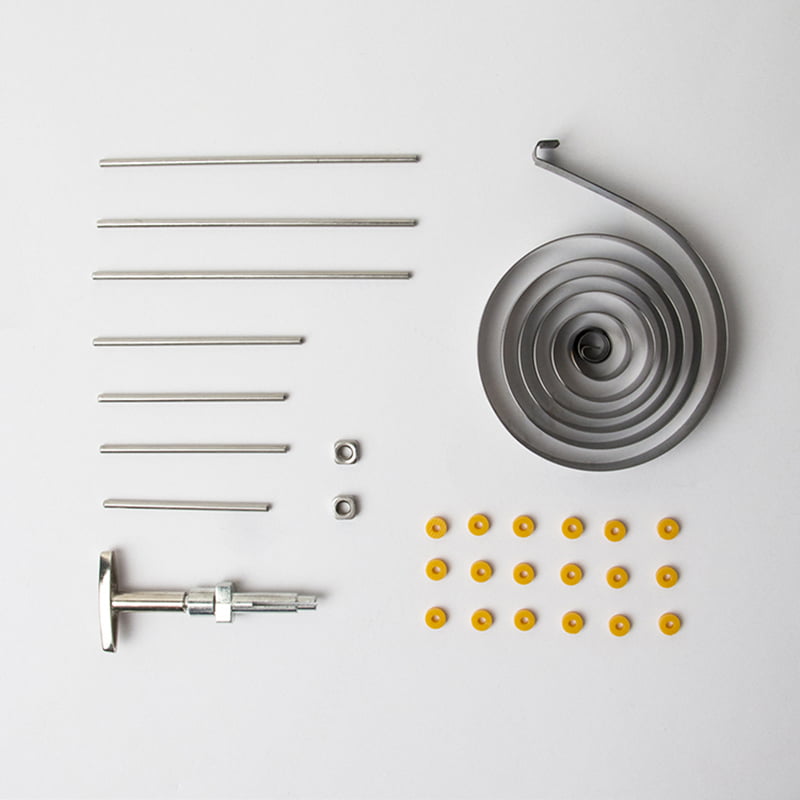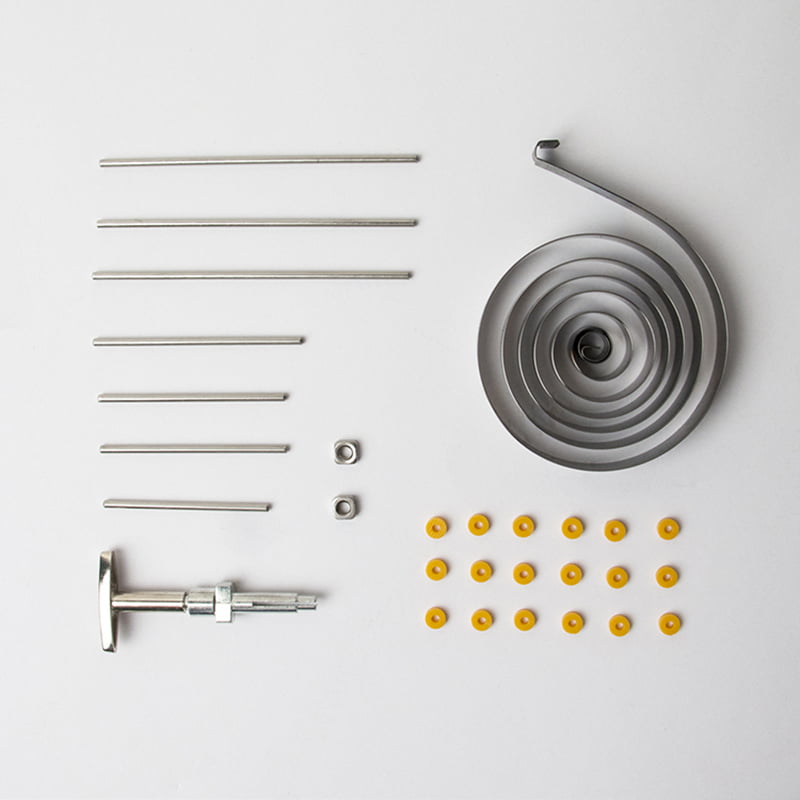 ROKR R & D team preferred customized parts for better durability.
Hundreds of suppliers from all over the world provide adaptive parts for a series of products, which are deeply customized to meet the design functions.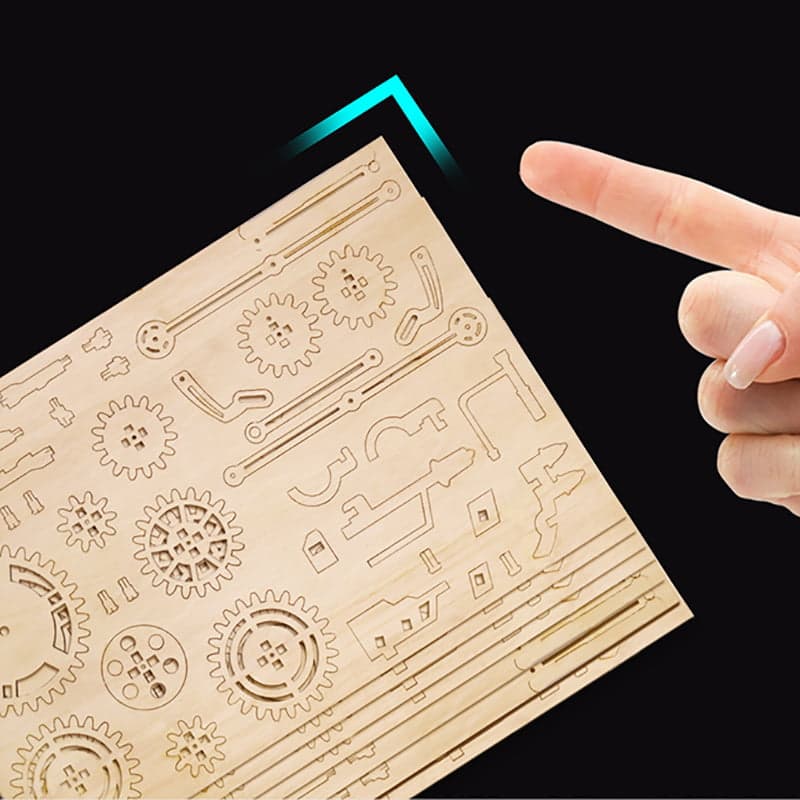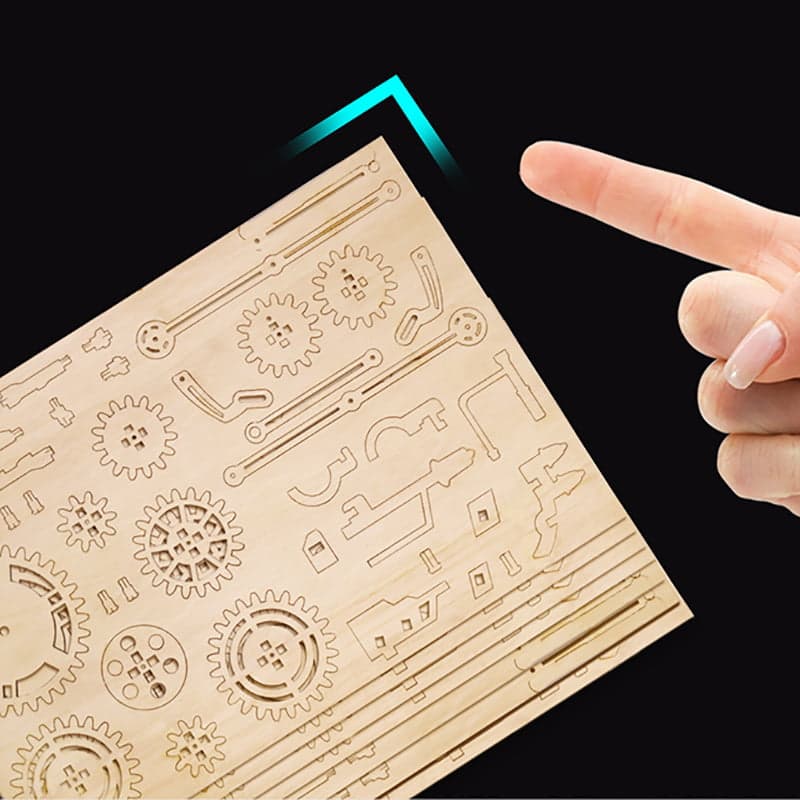 High precision steady-state laser cutting is adopted, and the process error is controlled within 5um, which is equivalent to 1 / 20 hair diameter.
Guarantee that all parts can fully fit and assemble, and each bayonet fits tightly.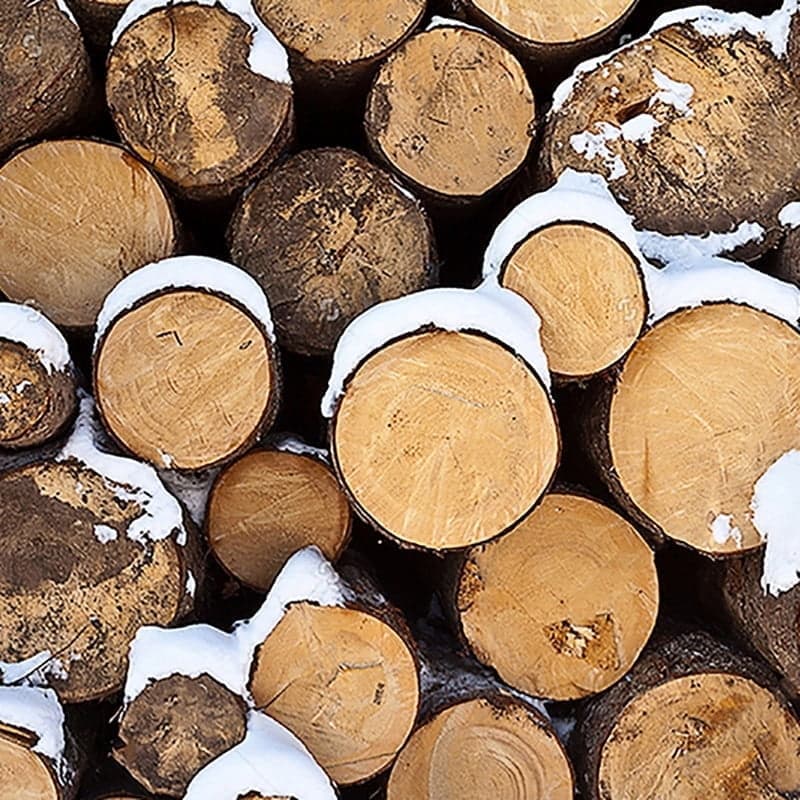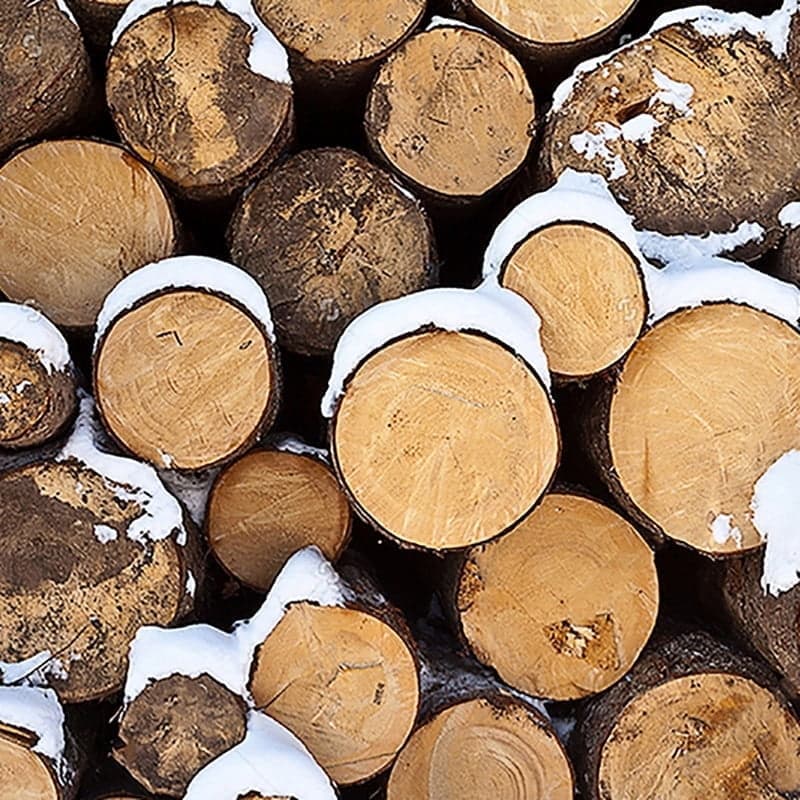 We choose basswood from the high latitude of the northern cold zone, which is strong and durable.
The wood grain is fine and uniform, showing silk luster, layered, wear-resistant, corrosion-resistant and not easy to crack.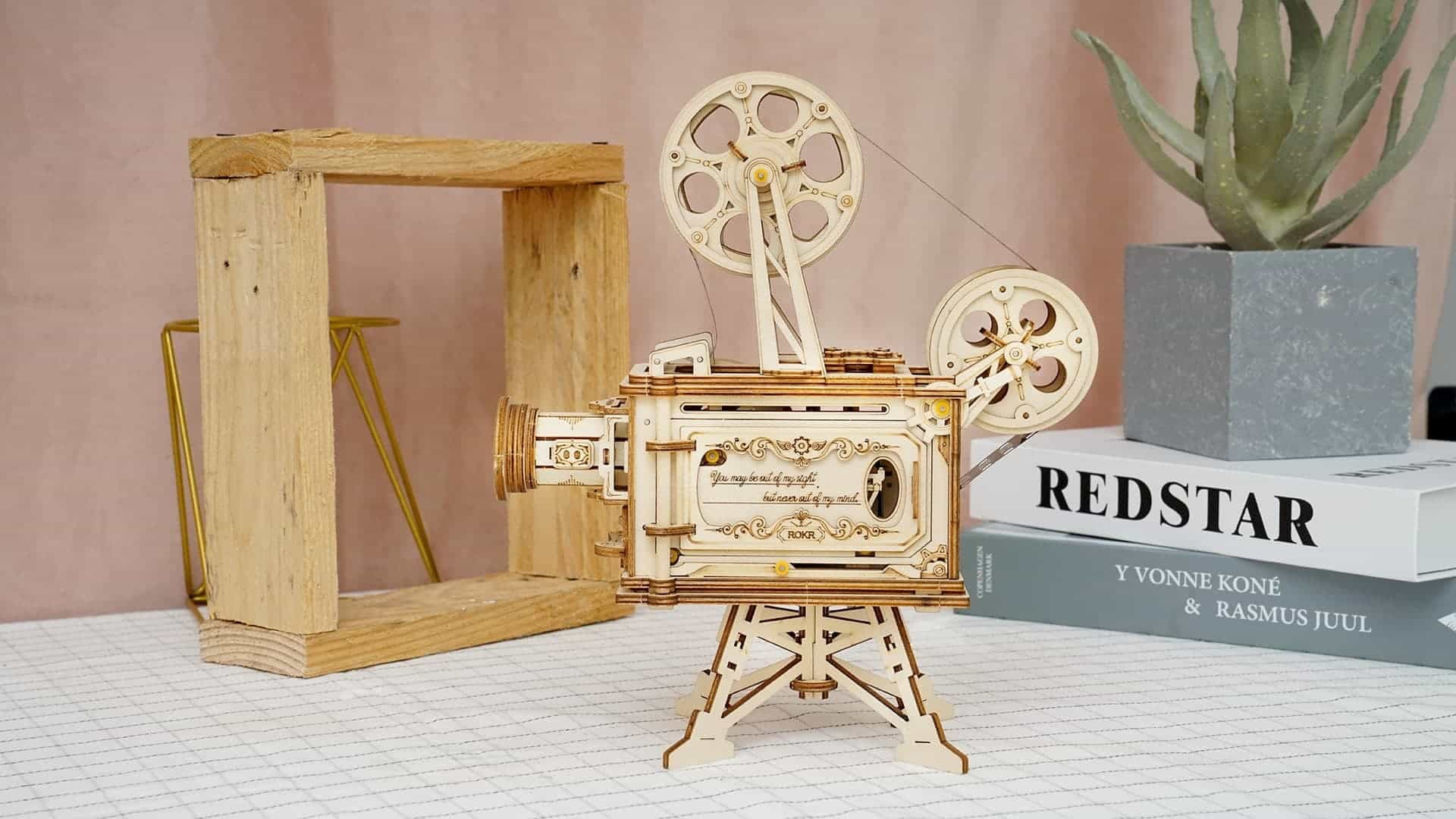 Find Out Your Childhood
Now, ROKR allows you to assemble your own projector so that the old objects that have disappeared in history can return and show the stories of your childhood.
Exciting and Challenging Experience
The product can play videos by hand without power. Structurally, it inherits the Chinese traditional mortise and tenon technology. The main parts can be completed under pure physical splicing. One mortise and tenon fit tightly, making consumers feel the fun of hand assembly.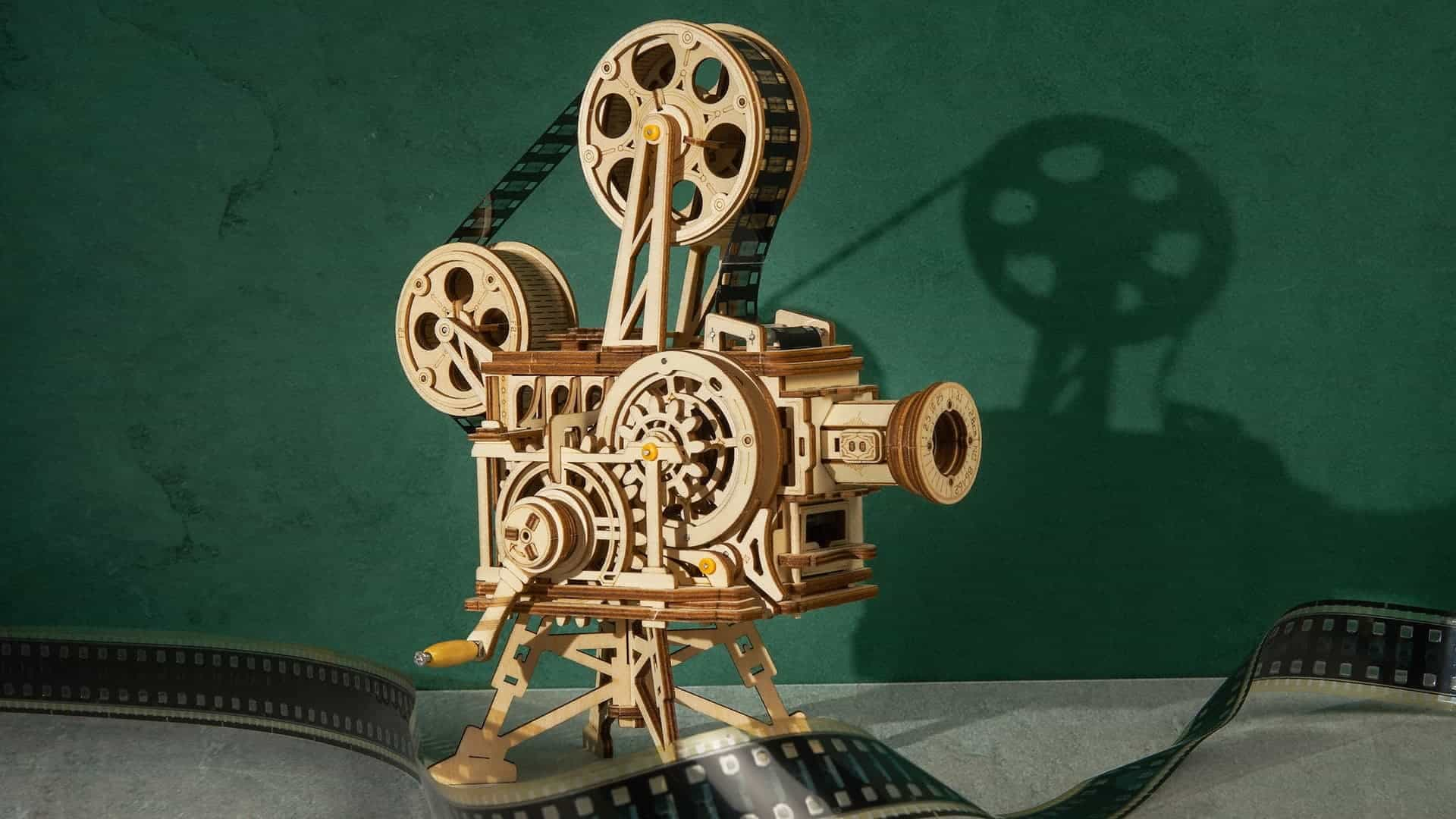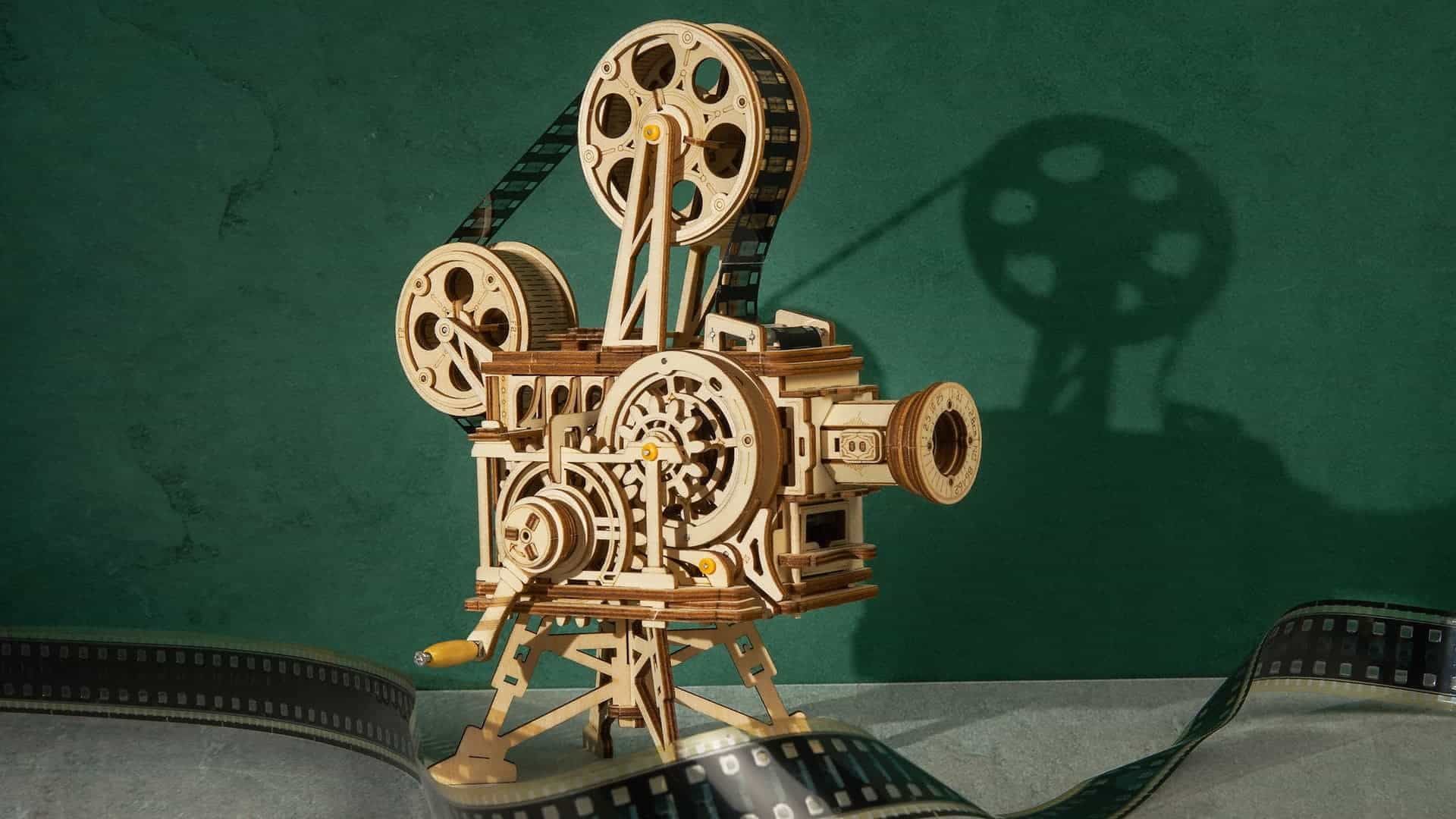 Film Introduction:Modern Times (Charlie Chaplin)
It is the last silent film by comedian Chaplin. The story of this film takes place in the United States during the economic depression of the 1930s. Worker Charlie (Chaplin) works in a factory, goes crazy, and enters a mental hospital. All these are closely related to the survival crisis brought by the economic crisis at that time. In the hard life, Charlie and the orphan girl help each other, and the scene is warm and touching, glowing with the brilliance of human nature.
Modern Times is considered one of the greatest films in American film history and one of Charlie Chaplin's most famous works.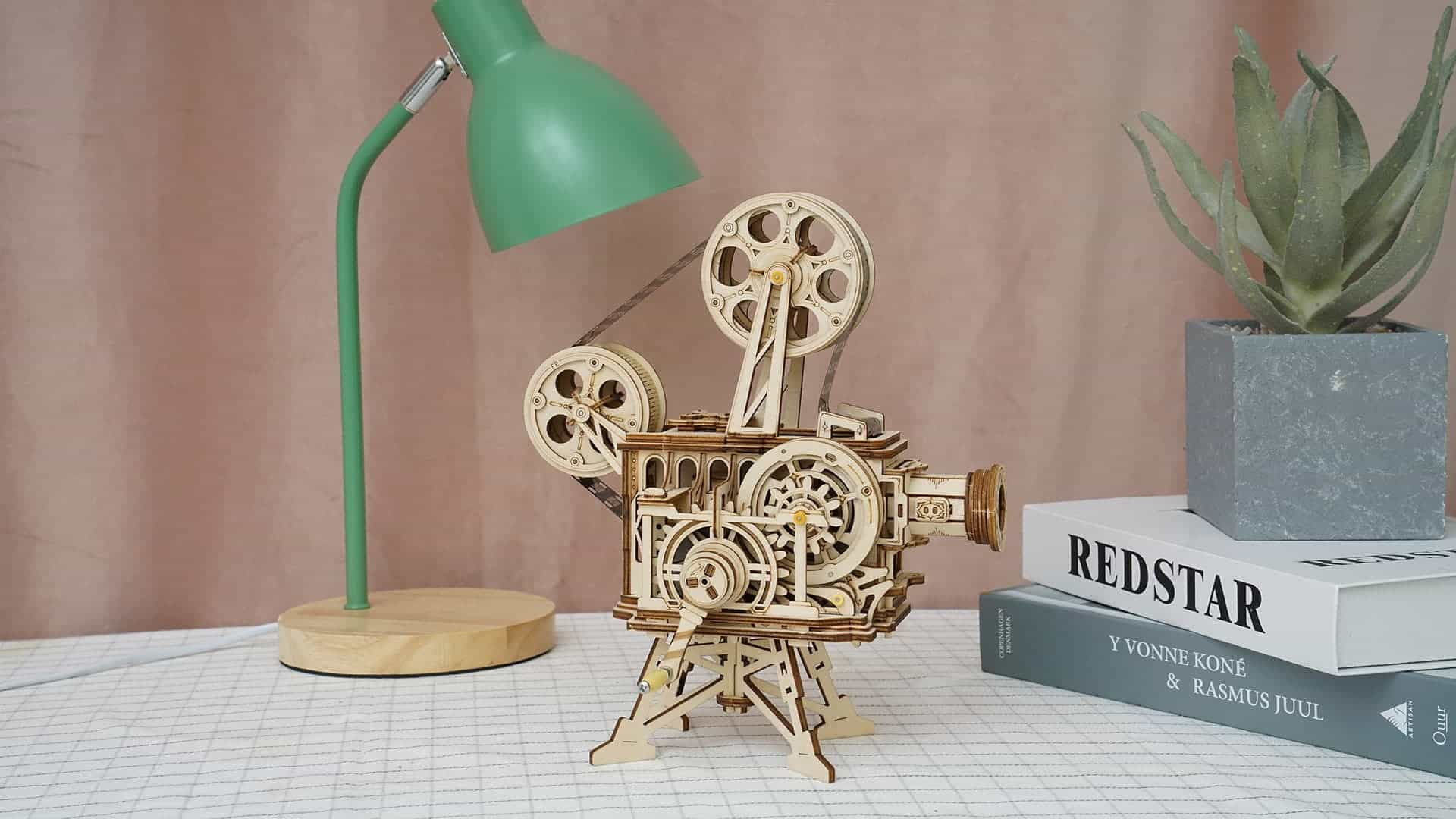 High-quality Raw Materials & Unique Design
In order to ensure the user's experience, all assembly materials of rokr projector are cut with German laser technology and connected seamlessly. All parts are also finely polished. The burr occurrence rate is less than 3 / 1000. The assembly is smooth. There is no need to worry about getting stuck in the assembly process.
New Experience: No Glue Needed
At the same time, rokr's unique interference fit technology allows this product to be assembled without any glue, so that all parts and components can be completed under pure physical splicing, so as to ensure the assembly experience of players.